---
Crew
Director – Andy Serkis, Screenplay – Callie Kloves, Based on the Jungle Book Stories by Rudyard Kipling, Producers – Jonathan Cavendish, David Barron & Steve Kloves, Photography – Michael Seresin, Music – Nitin Sawhney, Visual Effects Supervisor – Nigel Denton-Howes, Animation Supervisor – Max Solomon, Visual Effects – Black Ginger, Framestore (Supervisor – Ivan Moran), Rodeo FX, Vitality VFX, Special Effects Supervisor – Ian Corbould, Production Design – Gary Freeman. Production Company – Imaginarium Productions.
Cast
Rohan Chand (Mowgli), Christian Bale (Bagheera), Andy Serkis (Baloo), Benedict Cumberbatch (Shere Khan), Peter Mullan (Akela), Cate Blanchett (Kaa), Louis Ashbourne Serkis (Bhoot), Naomie Harris (Nisha), Eddie Marsan (Vihaan), Matthew Rhys (John Lockwood), Jack Reynor (Brother Wolf), Tom Hollander (Tabaqui), Frieda Pinto (Messua)
---
Plot
A human infant is found abandoned in the jungle. The tiger Shere Khan slaughtered its parents and wants to devour the boy but the other animals gather around to protect the child. The wolves Vihaan and Nisha decide to adopt and raise the child amongst themselves. The man cub Mowgli grows into a young boy and is taught the laws of the jungle by the panther Bagheera and bear Baloo. Always Shere Khan lurks and seeks to find a way to claim Mowgli. When Mowgli uses fire from a human village to stop Shere Khan unseating the animals' leader Akela, they decide it is time to return Mowgli to the human village for his own safety. However, this proves a bewildering world for Mowgli to have to adapt to.
---
The Mowgli stories of Rudyard Kipling (1865-1936) are some of the most loved of all children's tales. Kipling was born of British parents and grew up in India and returned there in adult life to edit a newspaper. His novels include Captains Couregeous (1897), Kim (1901) and other children's works such as Just So Stories (1902) and The Puck of Pook's Hill (1906), as well as acclaimed poetry, but the most famous of his works are the Mowgli stories, which appeared in two collections, The Jungle Book (1894) and The Second Jungle Book (1895).
Kipling's Mowgli stories have been filmed a number of times before. The first of these was Alexander Korda's lavish live-action adaptation Jungle Book (1942) starring Sabu. Disney filmed the book as the animated The Jungle Book (1967) and then conducted the live-action The Jungle Book (1994) starring Jason Scott Lee. The latter produced a theatrical sequel The Second Jungle Book: Mowgli & Baloo (1997) and a tv movie spinoff The Jungle Book: Mowgli's Story (1998), while the animated film was followed by a belated sequel The Jungle Book 2 (2003). In more recent years, there was Jon Favreau's highly successful remake of the Disney animated film with CGI animals as The Jungle Book (2016).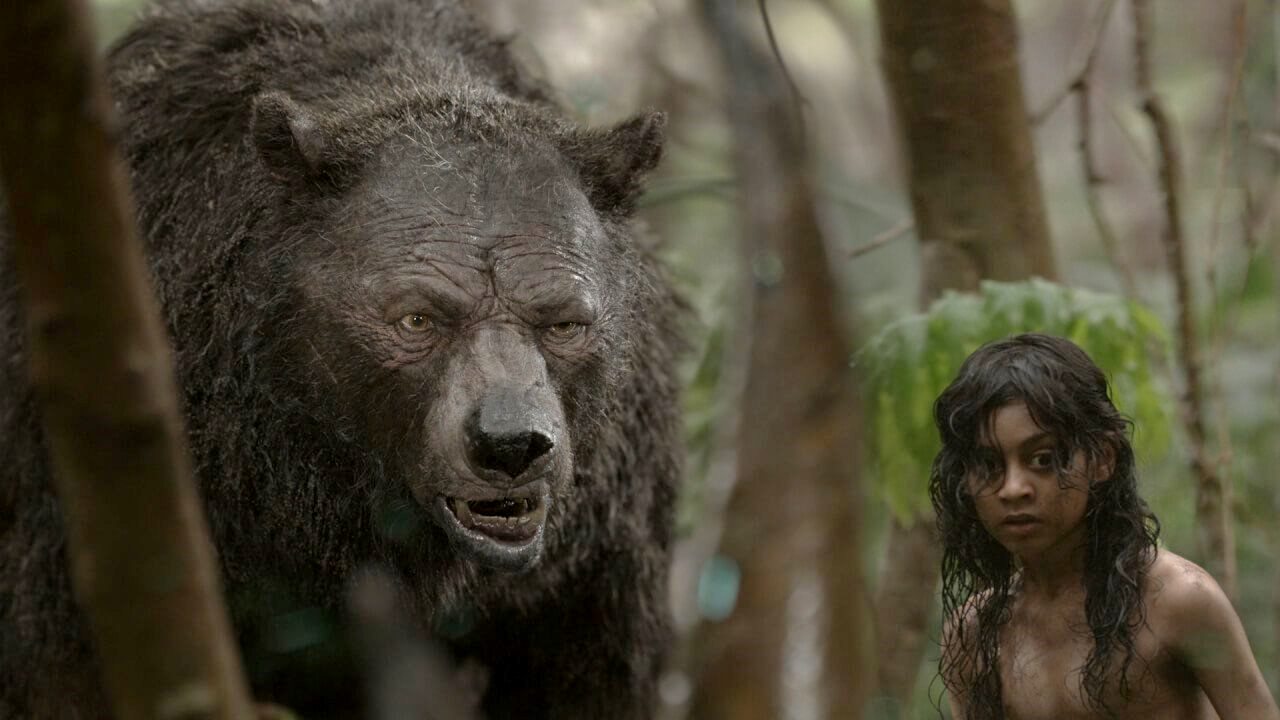 This version comes from actor Andy Serkis and his producing partner Jonathan Cavendish who form Imaginarium Films. Serkis was an actor with a number of bit parts who was propelled to fame after appearing as the motion captured animated Gollum in The Lord of the Rings: The Two Towers (2002). This has made Serkis into the premiere performance capture actor in the world and he has played other parts such as the title role in King Kong (2005), Captain Haddock in The Adventures of Tintin (2011), Caesar in the Planet of the Apes reboot trilogy that began with Rise of the Planet of the Apes (2011) and Snoke in the third Star Wars trilogy. He has also played a good number of other live-action roles in everything from The Prestige (2006) to Hare in Burke & Hare (2010) and Ulysses Klaue in Black Panther (2018). Serkis made his directorial debut with the non-genre Breathe (2017), the true-life story of a young man paralysed with polio. He has next set to make Venom 2 (2020) and has announced a motion capture animated version of George Orwell's Animal Farm (1945).
Mowgli comes in marked contrast to the far more high-profile Disney The Jungle Book from Jon Favreau. Serkis's film had been announced by Harry Potter writer Steve Kloves with a script by his daughter Callie before the Disney remake and passed through several different directors before Serkis was finally settled on. It was in production three years before the Favreau film was released but ended up being delayed because of effects. With the belief that the Favreau film had stolen this film's thunder, it was eventually decided that Mowgli would not receive a full theatrical release as originally intended. It was given limited release in a handful of theatres but otherwise went directly to Netflix.
Both Mowgli and the 2016 Jungle Book are made with the motion capture process and feature detailed photorealistic animals. On one hand, Favreau opted for conducting a remake of the 1967 film and his is essentially a family friendly remake with realistic-looking mocapped animals and songs. Serkis's films crosses many of the same plot arcs as Favreau's film – Mowgli's adoption and being raised among the animals, the climactic showdown with Shere Khan. The difference is that Mowgli has much more of an adult pitch than Favreau's (or any of the other filmed versions of the story). Some of the less than moppet-friendly scenes here take you aback – Shere Khan's delight over having killed Mowgli's parents and eagerness to devour him, and especially a shock scene later in the show where Mowgli comes across one of his animal friends mounted in the hunter's hut.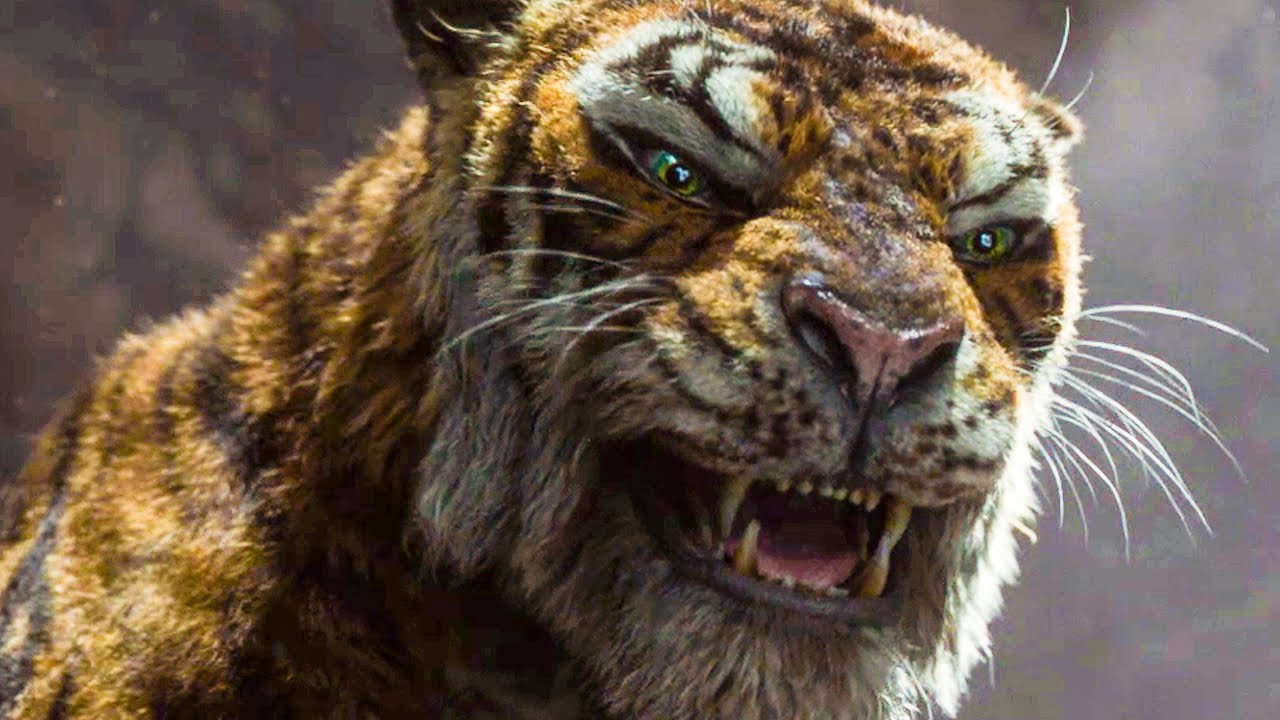 Serkis delivers a superlative film – in fact, I would argue that it is a superior version to Favreau's film. The mocapped animals are highly convincing – the ones in the Disney film are probably technically far better but those here are excellent in their own right. It is initially disconcerting watching animals talk and display realistic human facial expressions but this quickly settles in. Serkis is in his element and each of the animals has their own characterisations with standout work from Serkis himself as the gruff Cockney-accented Baloo and Christian Bale finding depths inside Bagheera, while Benedict Cumberbatch does evil rather well as Shere Khan.
Serkis shows himself on excellent form dramatically, in creating a balance between live-action, a landscape of hyper-real beauty and virtual animal scenes such that you cease to even notice a dividing line and react to the characters before you. Some of the dramatic scenes – the run, the fights between animals, the climactic showdown – are very well dramatically staged. There are even times Mowgli approaches a work of art. The only disappointment is that you are not watching the film where it really belongs – on the big screen.
---
---