---
Canada/Germany. 1999.
Crew
Director – Stephen Reynolds, Screenplay/Based on the Novel by Wayne Johnston, Producer – Christopher Zimmer, Photography – Alwyn Kumst, Music – Denis Carey, Ray Fean & Dave Keary, Production Design – Jim Phillips. Production Company – Imagex/TiMe Film und TV Produktion GmBh/Telefilm Canada/Nova Scotia Film Development Corporation/Labrador Film Development Corporation/Filmboard Berlin-Brandenberg.
Cast
Jordan Harvey (Draper Doyle), Pete Postlethwaite (Uncle Reg), Wendel Meldrum (Linda Ryan), Rick Boland (Father Seymour), Mary Walsh (Aunt Philemina), Margeurite McNeil (Sister Louise), Robert Joy (Donald Ryan), Genevieve Tessier (Mary Ryan)
---
Plot
Draper Doyle grows up in St John's, Newfoundland in an ardent Catholic family whose members are either clergy or undertakers. After Draper's father dies, an incident Draper witnessed but has blanked out in his mind, he, his mother and sister are forced to move in with their two staunch aunts when the aunts sell up the house. Draper finds solace with his unconventional uncle Reg who offers him 'oralysis' sessions – therapy where the therapist does all the talking. He is haunted by the ghost of his father and dreams about the 'momataur' – a mythic monster with breasts and high heels that pursues him wanting a kiss. As Draper becomes more troubled, his aunts try to wrest custody of him away from his mother.
---
This Canadian-made, German co-financed film is an extended family saga. It reminds a good deal of that one great cinematic family saga – Ingmar Bergman's Fanny and Alexander (1982). Both The Divine Ryans and Fanny and Alexander concern themselves with the extended family around a young male; his and his widowed mother's struggle against staunch and cruelly repressive religion, which seeks to control them after the mother is widowed; as well as the boy being haunted by the father's ghost.
The Divine Ryans suffers from the crippling dullness and the mutedly, cool detachment that stifles so many Canadian films when they try to be serious – Atom Egoyan and Patricia Rozimer are two guilty offenders, it is a failing that even David Cronenberg suffers from. Despite a slow start, The Divine Ryans picks up considerably as it progresses. The territory of the staunch Catholic childhood is one that has been trodden before but still proves a fruitful one in large due to a series of well-drawn and endearing characterisations. The film is particularly amusing whenever Pete Postlethwaite's eccentric uncle is on screen.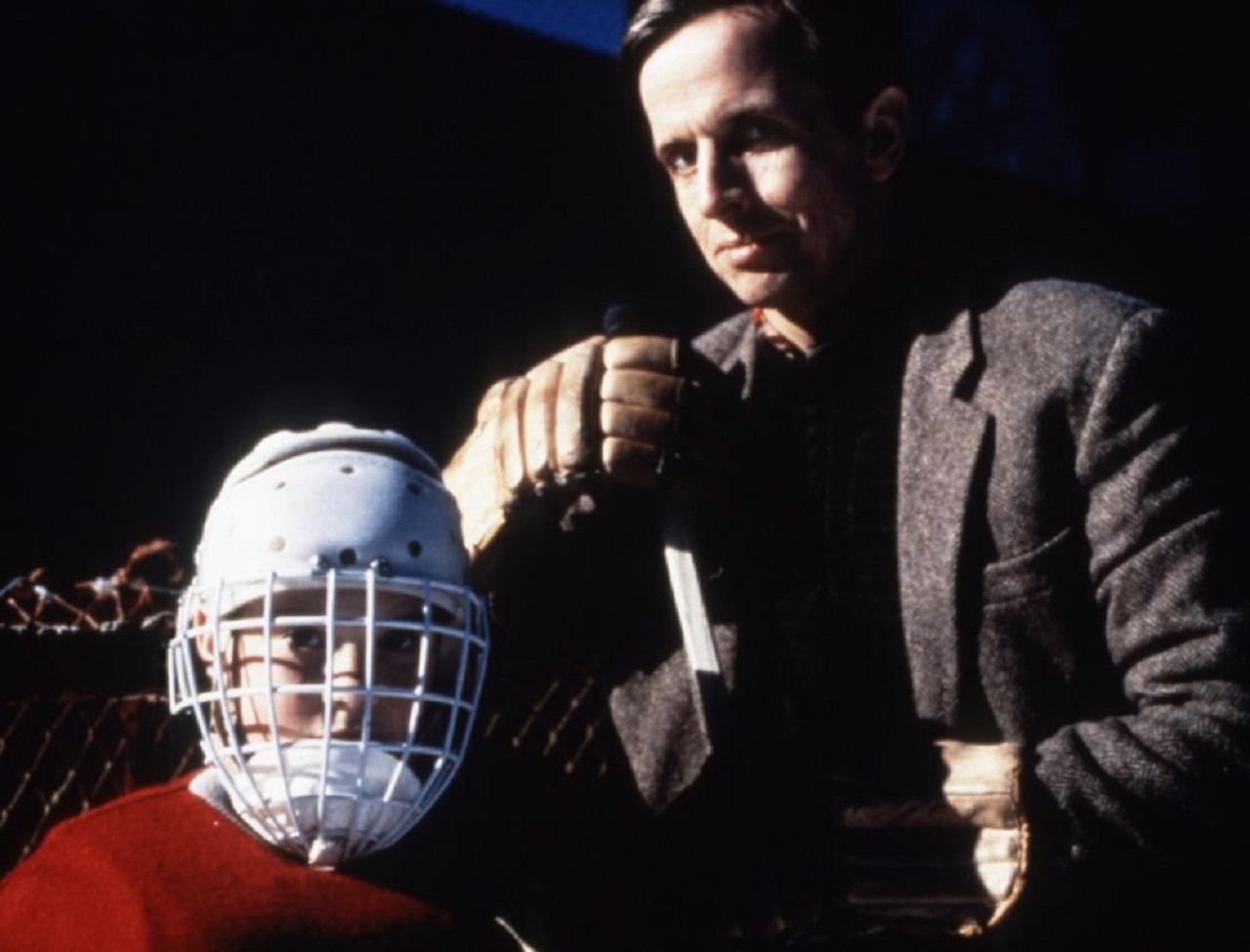 The film is adapted from a 1991 novel of the same name by acclaimed and award-winning Newfoundland-based writer Wayne Johnston. The film is considerably carried by Johnston's screenplay that is constantly making a series of sophisticated puns – talk of 'dehumourizers'; 'iceolation'; the 'apuckalypse' – mention is made by the father as to how the stars in the sky were created by ice hockey pucks thus the apuckalypse becomes a bizarre nightmare sequence where all the pucks fall to Earth at once; 'oralysis' sessions – Pete Postlethwaite's uncle's reversal of analysis where the patient pays and the psychologist does all the talking for their amusement; and the 'Momataur' – a vision of the Minotaur with breasts and high heels that pursues the young hero demanding a kiss.
---