---
Crew
Directors – Yarrow Cheney & Scott Mosier, Screenplay – Michael LeSieur & Tommy Swerdlow, Based on the Book How the Grinch Stole Christmas by Dr. Seuss, Producers – Janet Healy & Chris Meledandri, Music – Danny Elfman, Animation Directors – Jonathan Del Val, Christophe Delisle & Pierre Leduc, Art Direction – Colin Stimpson. Production Company – Illumination Entertainment.
Voices
Benedict Cumberbatch (The Grinch), Cameron Seely (Cindy-Lou Who), Rashida Jones (Donna Who), Pharrell Williams (Narrator), Kenan Thompson (Bricklebaum), Tristan O'Hare (Groopert), Sam Lavagnino (Ozzy), Ramone Hamilton (Axl), Angela Lansbury (Mayor McGerkle)
---
Plot
The town of Whoville is about to celebrate Christmas and the mayor has determined that celebrations will be three times bigger this year. In his cave above the town, The Grinch hates all that is Christmas. The Grinch resents being forced to walk down into the town through the midst of Christmas preparations to get supplies for he and his dog Max. He then comes up with a fiendish plan to steal Christmas away from the people of Whoville this year. Meanwhile, Cindy-Lou Who determines this Christmas that she will stay up to talk to Santa so that she can ask him to help her overworked mother. To this end, she and her friends come up with a plan to trap Santa while in the midst of his deliveries.
---
Dr. Seuss (1904-91), born Theodore Seuss Geisel, was arguably the foremost American children's writer. Throughout his career, which began as a cartoonist and included a stint writing propaganda films during World War II, Dr. Seuss became most known for his children's books. These come with a distinctive nonsense rhyming style based around the repetition of simple words. The 46 books that Dr. Seuss produced include classics such as Horton Hears a Who! (1955), The Cat in the Hat (1957) and Green Eggs and Ham (1960).
Since the 00s, Dr. Seuss's works have been popular as film properties. All versions prior to that had been short films that were produced as tv specials – the sole exception being the live-action film The 5000 Fingers of Dr T (1953), which was made from an original Dr. Seuss screenplay, although that was a financial flop in its day. This modern spate of Dr. Seuss films began with Ron Howard's big-budget production of How the Grinch Stole Christmas (2000) and was followed by a live-action version of The Cat in the Hat (2003). Blue Sky Studios next made an animated version of Horton Hears a Who! (2008) and this was followed by Illumination's adaptation of The Lorax (2012).
One of the more enduringly popular of Dr Seuss's works was How the Grinch Stole Christmas (1957). It was adapted as a well remembered, perennially revived 26-minute tv cartoon How the Grinch Stole Christmas (1966) by animator Chuck Jones (of Warner Brothers cartoons fame) with Boris Karloff as the voice of the Grinch and a script written by Seuss. In more recent years, there was Ron Howard's big-budget film adaptation How the Grinch Stole Christmas with Jim Carrey as The Grinch, which was the No 1 box-office success of its year.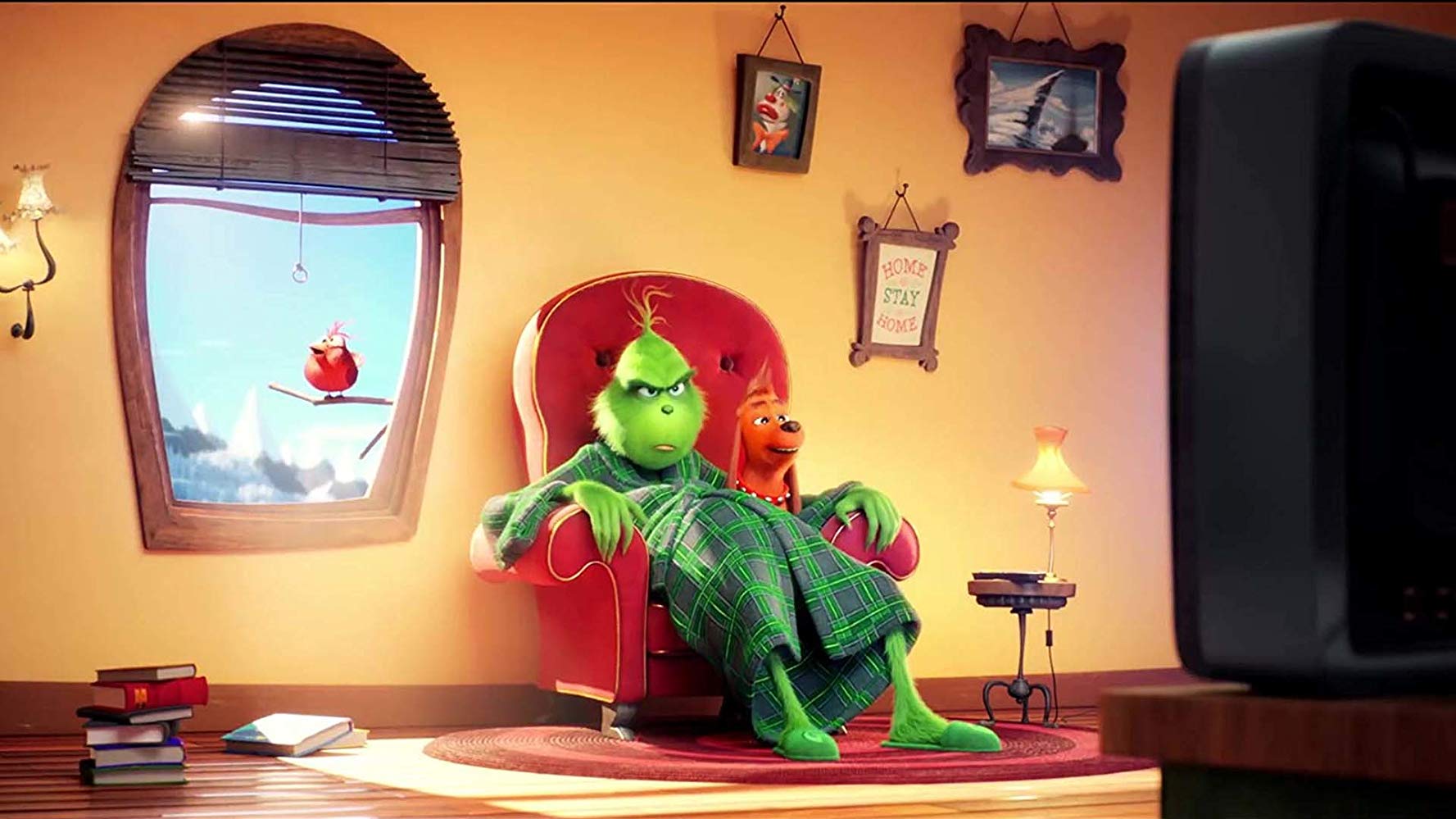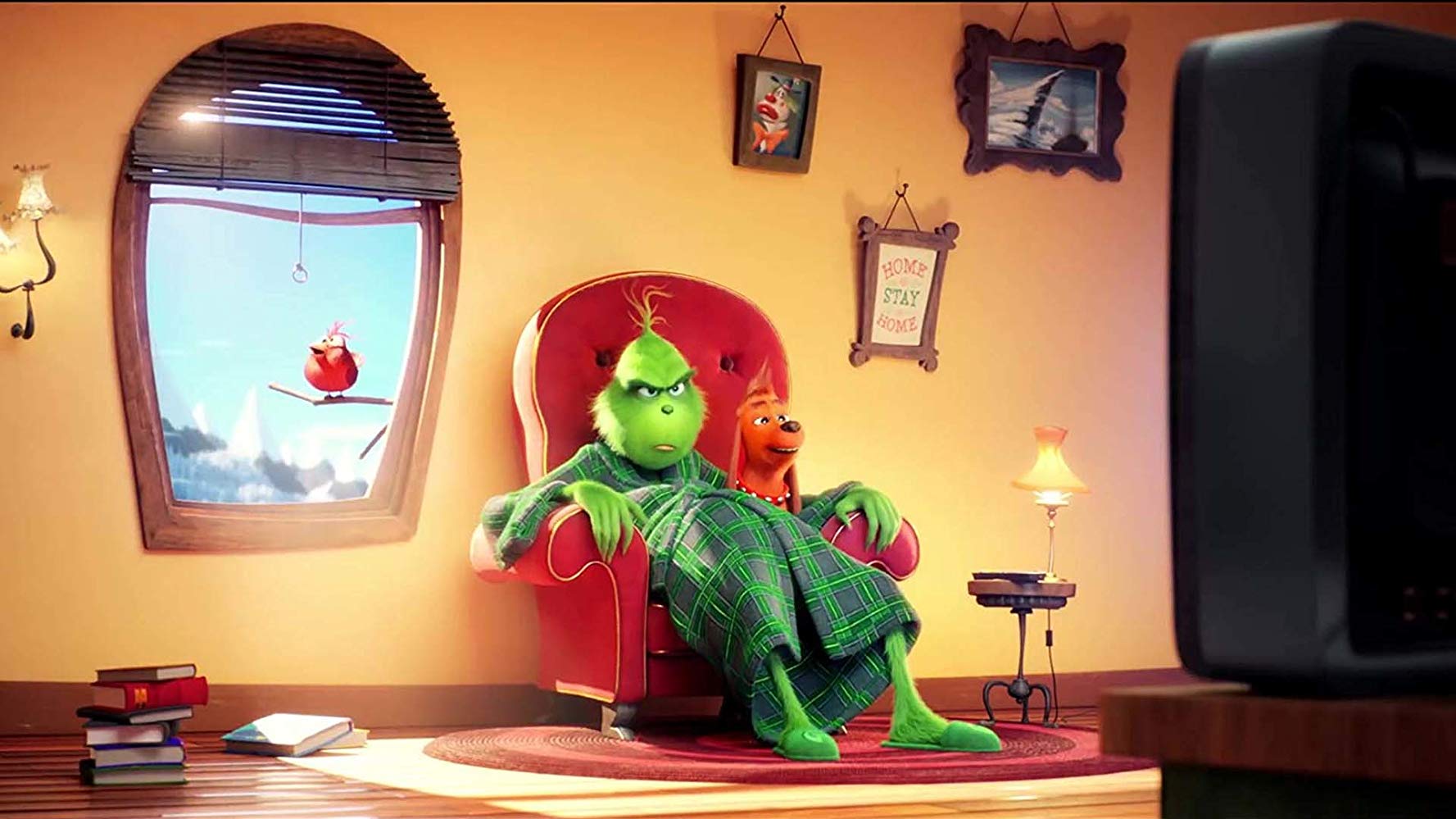 The animation company Illumination Entertainment made a big splash with their first film Despicable Me (2010), which proved an unexpected delight with audiences, while the small supporting characters of the Minions went on to take over popular culture. Thereafter Illumination seemed trapped in having to keep repeating the same success and churned out Despicable Me 2 (2013), Minions (2015), Despicable Me 3 (2017) and Minions: The Rise of Gru (2022), as well their previous Dr Seuss adaptation The Lorax and an unhappy venture into live-action with the Easter Bunny film Hop (2011). Just when one was happy to dismiss Illumination as one-hit wonders, they bounced back in 2016 with two appealing original works The Secret Life of Pets (2016) and Sing (2016), both of which spawned sequels with The Secret Life of Pets 2 (2019) and Sing 2 (2021).
After the Ron Howard live-action film drowned in its own over-production, I looked to Illumination to do the Dr. Seuss story right. From the opening scenes, Illumination seemed to be getting it. They mimic the Dr. Seuss look of crazy, impossible architecture and weird striped costuming everywhere you look. The opening scenes touring Whoville come packed with so much in the way of incidental and background detail that it seems impossible to take in in one sitting.
Only from about the point of the introduction of The Grinch, the film stumbles and falls. The Grinch is appropriately green-skinned and furred just the way Dr Seuss drew him. And there is everybody's favourite British actor of the moment Benedict Cumberbatch voicing the role. But from about the point that The Grinch opens his mouth and starts to speak, the film sinks.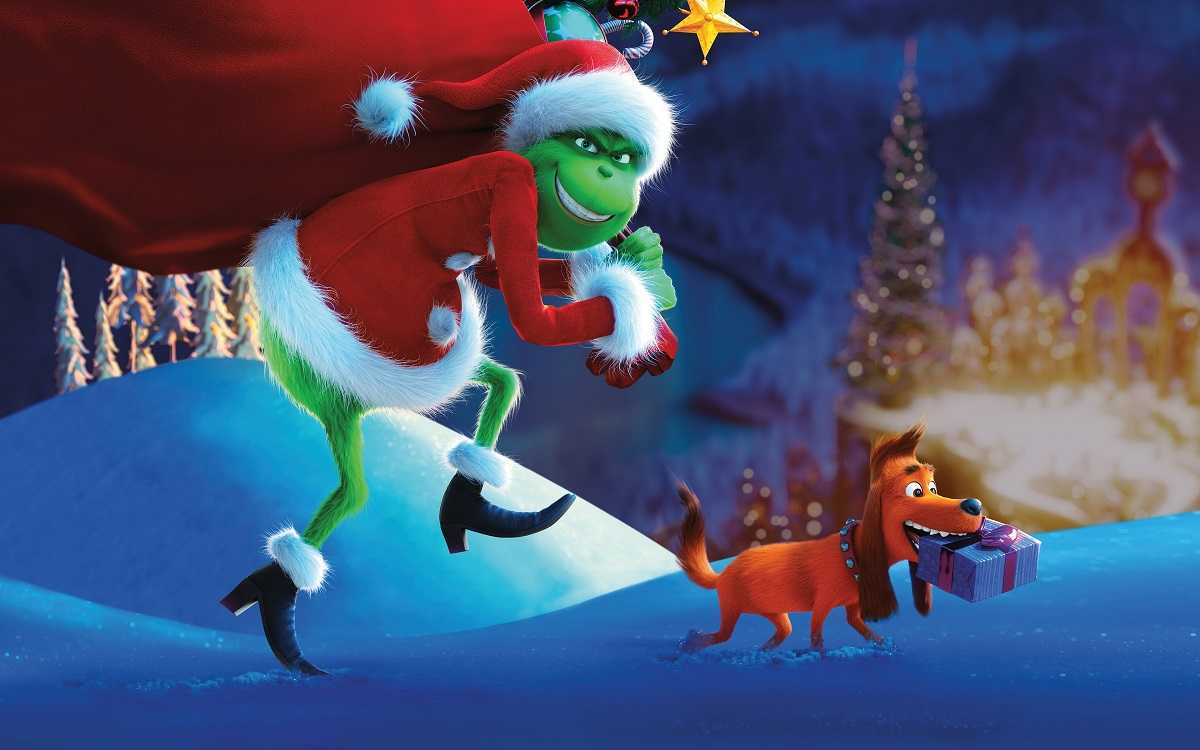 The previous film versions of How the Grinch Stole Christmas had the basso tones of Boris Karloff and the mad glee of Jim Carrey in the part. By contrast, Benedict Cumberbatch gives The Grinch a nasal voicing that makes him sound like a teenager. I had not long before finished watching the splendidly twisted tv series Happy! (2017-9) and I swear that Cumberbatch has modelled The Grinch's voice on Patton Oswalt's Happy, who was intended as a naively adolescent child's imaginary plaything. Unfortunately it is a choice that fairly much kills the film. There is no menace or malice to The Grinch anymore, he's just a poor misunderstood kid who only needs to see the error of his ways.
Much of the film is told in a series of slapstick set-pieces. It may say something when the show gets stolen out from under The Grinch by the non-speaking characters of his dog Max and a large ungainly reindeer. Elsewhere the story of Cindy Lou gets hijacked by contemporary relevance – her mother is a solo parent and Cindy Lou only wants to plead with Santa that she not have to be so overworked. It also becomes grating when Dr Seuss's nonsense realm has its absurdism punctured by the intrusion of contemporary devices like cellphones, or seeing The Grinch doing exercise workouts and using a laptop. Not to mention the addition of a rap soundtrack. It is sad to report that next to Hop, The Grinch emerges as the least of Illumination's films to date.
---
---