---
Crew
Director – Matthew Vaughn, Screenplay – Jane Goldman & Matthew Vaughn, Based on the Novel by Neil Gaiman & Charles Vess, Producers – Lorenzo di Bonaventura, Michael Dreyer, Neil Gaiman & Matthew Vaughn, Photography – Ben Davis, Music – Ilan Eshkeri, Visual Effects Supervisor – Peter Chiang, Visual Effects – Baseblack (Supervisor – Val Wardlaw), Cinesite (Europe) Ltd (Supervisor – Stuart Partridge), Double Negative (Supervisor – Matthias Lindahl), Lipsync Post (Supervisor – Sheila Wickens), Machine (Supervisor – John Lockwood) & The Senate Visual Effects (Supervisor – Simon Leech), Special Effects Supervisors – Stuart Brisdon & Nigel Nixon, Makeup Effects – Animated Extras (Supervisor – Nik Williams), Production Design – Gavin Bocquet. Production Company – Paramount/Marv Film/Ingenious Film Partnership LLC2.
Cast
Charlie Cox (Tristan Thorn), Claire Danes (Yvaine), Michelle Pfeiffer (Lamia), Robert De Niro (Captain Shakespeare), Mark Strong (Septimus), Jason Flemyng (Primus), Kate Magowan (Una), Melanie Hill (Ditchwater Sal), Sienna Miller (Victoria), David Kelly (The Guard of the Wall), Nathaniel Parker (Dunstan Thorn), Ben Barnes (Young Dunstan Thorn), Sarah Alexander (Empusa), Joanna Scanlan (Mormo), Ricky Gervais (Ferdy), Henry Cavill (Humphrey), Mark Heap (Tertius), Rupert Everett (Secundus), Jake Curran (Bernard), Mark Williams (Billy), Peter O'Toole (The King), Olivia Grant (Girl Bernard), Struan Rodger (Bishop), Ian McKellen (Narrator)
---
Plot
England, 150 years ago. The village of Wall contains a mysterious wall that is tended by an aging guard who forbids all entry into the lands beyond. Dunstan Thorn manages to trick his way past the guard. On the other side of the wall, Dunstan finds himself in the land of Stormhold. In the marketplace, he meets the girl Una, a princess who has been imprisoned by a witch using an enchanted chain. Taken by Dunstan, Una invites him inside the caravan. Nine months later, an infant child is left for Dunstan at the foot of the wall. The child, Tristan, grows into manhood in Wall. He loves the beautiful Victoria. However, the well-bred Humphrey also desires Victoria and humiliates Tristan. In Stormhold, the dying king cannot decide which of his four treacherous sons should succeed him. Before he dies, the king throws his ruby pendant up into the night sky, which causes a star to fall. When Victoria tells Tristan that Humphrey is going to buy her a ring on her birthday, Tristan determines to outdo him. When they see the star coming down, Tristan promises to bring it to Victoria for her birthday. Among the items left for Tristan as an infant is a magical Babylon Candle. Following the instructions to wish upon it, Tristan finds himself transported into Stormhold where the star crashed down. There he finds a beautiful girl Yvaine and comes to realise that she is the star itself. The star is also desired by the witch Lamia and her two sisters who plan to cut out Yvaine's heart and eat it so they can regain their youth. At the same time, the king's sons set out to find the star, in between seeking to eliminate each other, in order to claim the ruby pendant and become the king. Tristan sets out to take Yvaine back across the wall as a gift for Victoria, but their journey is beset by the others who are seeking Yvaine.
---
British-born Neil Gaiman is a graphic novel writer, novelist and more recently screenwriter who has gained a cult appeal. Indeed, Neil Gaiman may well be the only graphic novel writer who has attained the celebrity status that is usually associated with rock stars and actors – Tori Amos even writes songs about him. The Neil Gaiman cult began in the 1980s with the celebrated graphic novel series The Sandman (1989-96). Gaiman went onto other graphic novel and comic-book works such as The Books of Magic (1990-1), The Tragical Comedy or Comical Tragedy of Mr Punch (1994) and Marvel 1602 (2003), as well as issues of established comic-books like Black Orchid, Miraclemen and Swamp Thing. Gaiman then began to branch out into book publication with Ghastly Beyond Belief (1985), which published a selection of bad prose from science-fiction literature; Good Omens (1990) co-written with Terry Pratchett, which satirises End Times/Anti-Christ themes; and solo fantasy novels such as Stardust (1998), American Gods (2001), Coraline (2002), Anansi Boys (2005), Interzone (2007), The Graveyard Book (2008), Odd and the Frost Giants (2008) and The Ocean at the End of the Lane (20130, as well as several children's books. In more recent years, Gaiman has started to move onto the screen. He has written the Day of the Dead episode of tv's Babylon 5 (1993-8); the fine fantasy tv mini-series Neverwhere (1996) set in a magic world beneath the streets of London; the English-language screenplay for Princess Mononoke (1997); co-created the amazing MirrorMask (2005); and written two episodes of Doctor Who (2005– ). 2007 was the year that Neil Gaiman went global with the release of Stardust based on his novel and his screenplay for Robert Zemeckis's Beowulf (2007), followed a little while later with Henry Selick's long-planned stop-motion animated adaptation of Coraline (2009), How to Talk to Girls at Parties (2017), the tv series American Gods (2017-21), the tv mini-series Good Omens (2019) and the tv series The Sandman (2022- ).
Stardust is based on Neil Gaiman's 1998 novel of the same name, which was released illustrated by comic-book artist Charles Vess. Gaiman was reportedly reluctant about releasing the rights to the novel. He finally agreed to do so to Matthew Vaughn who was best known as the producer of all of Guy Ritchie's films from Long, Stock and Two Smoking Barrels (1998) through Snatch (2000) and Swept Away (2002) and other films like Mean Machine (2001). Vaughn previously made his directorial debut with the London gangster film Layer Cake (2004) and was on the basis of Stardust announced for a time as the director of Marvel Comics' Thor (2011), before opting to make Kick-Ass (2010) about a group of superheroes without any powers and going onto a real superhero film with X: First Class (2011) and the comic-book adaptation Kingsman: The Secret Service (2015) and its sequel Kingsman: The Golden Circle (2017). Vaughn has also acted as producer on other comic-book adapted properties such as Kick-Ass 2 (2013), X-Men: Days of the Future Past (2014) and Fantastic Four (2015), as well as Silent Night (2021). Vaughn co-writes with Jane Goldman who has tuned the scripts for each of his films since Stardust, as well as other works such as The Woman in Black (2012), The Limehouse Golem (2016) and Miss Peregrine's Home for Peculiar Children (2016).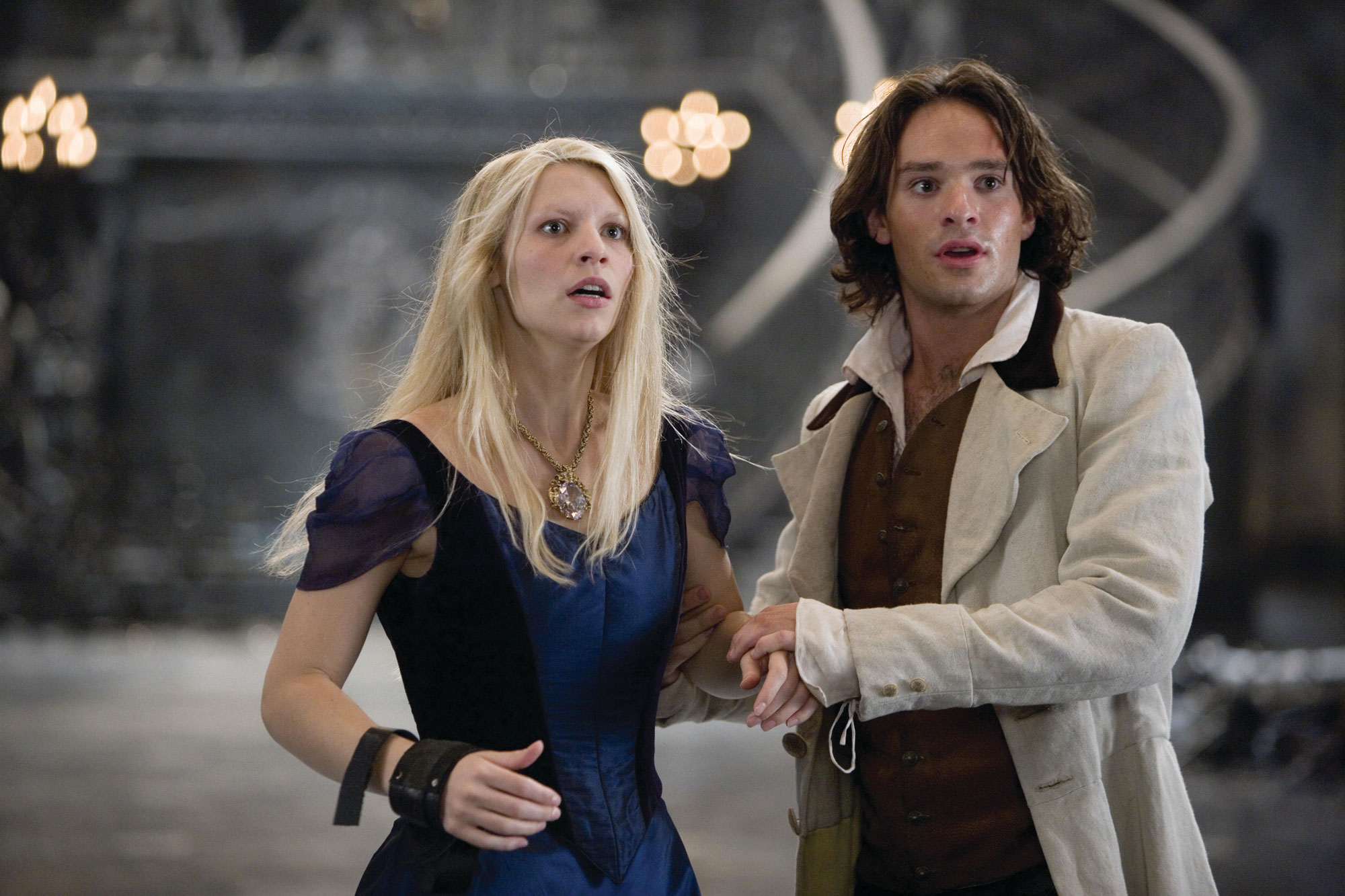 It is no particular surprise that Stardust has been released now at a point that cinema audiences are hungry for epic fantasy following the successes of Peter Jackson's Lord of the Rings trilogy and The Chronicles of Narnia: The Lion, The Witch and the Wardrobe (2005) and sequels. Amid the other films clambering to ride on the backs of the fad for epic fantasy – think of the cringe-worthy likes of Dungeons & Dragons (2000), Earthsea (2004) and Eragon (2006), as well as the relative disappointment of The Golden Compass (2007) – Stardust is one that flies with a genuine magic. The shame about Stardust has been the lack of success it enjoyed at the American box-office. This in substantial part can be put down to a dreary trailer that looked like it had been blown up from a grainy video print and seemed to highlight the fantasy in the most routine and unmagical ways.
Certainly, it does take some time to get into Stardust. For much of the early part of the film, Matthew Vaughn's direction feels flat. Seeing Stardust on a cinema screen you keep feeling that that is the wrong medium to watch it – the film feels like it belongs more on the video or dvd screen. The medium budget shows through where you can see that the sets have been stretched to fill the screen, while some of the opticals look tatty. In these scenes, Matthew Vaughn's evocation of magic seems a little too prosaic and he fails to allow Stardust to find an epical sweep.
However, suddenly around the 20 minute point, Stardust seems to find it and everything starts to come together. This is where Neil Gaiman's story (or at least the way the screenplay has adapted it) starts to find a magic. The film has an almost symphonic feel to it in the way that Matthew Vaughn and co-writer Jane Goldman keep all of the elements dancing around each other with a joy that sometimes makes you want to sing out in pleasure. There are all manner of Gaiman-esque touches of imagination – the Babylon Candles that can transport one to the place they are imagining; the princess captured by an enchanted chain around her ankle who must remain there until the witch that has imprisoned her is killed; the image of the combination dirigible-pirate ship sailing through the skies with nets trailing behind to capture wraiths from the electrical storm; people attempting to divine Yvaine's whereabouts by casting runes and animal entrails; a witch who has been ensorcelled by Lamia so as not to see Yvaine. The theme of the witch/magician desperately seeking to regain their youth has surprising similarities to the anime Tales from Earthsea (2006), which came out around the same time, while the idea of the sorcerer who ages every time they use magic has been borrowed from Tom Baker's character in The Golden Voyage of Sinbad (1973).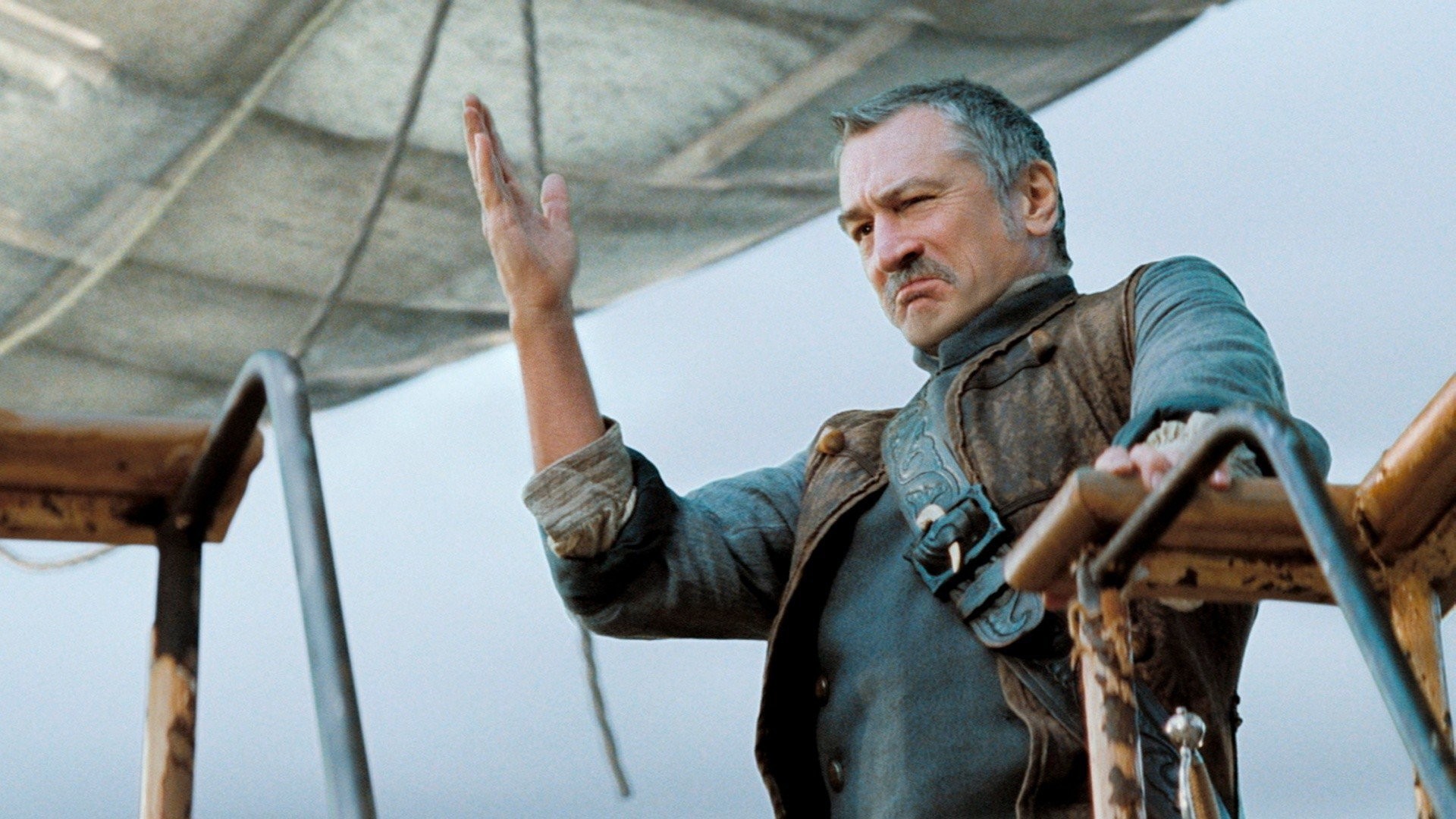 Sometimes Matthew Vaughn's humour is too broad – like the scenes with the ghost brothers looking on from the afterlife, or Mark Williams as a goat transformed into a human. Some of the performances do make you raise your eyebrows. There is Ricky Gervais cast as a comic fence where Gervais is only playing Ricky Gervais – he even gets to slip in a variation of his trademark "You having a laugh?" line from Extras (2005-7). Although the piece of casting that has to be seen to be believed is Robert De Niro as a pirate. Now such an idea in itself is not bad, although De Niro surely makes the most caring and kind-hearted pirate captain ever seen in the history of pirate movies. The completely WTF moment that raises one's eyebrows to almost stellar levels is the scene where De Niro's pirate captain is revealed to be a crossdresser and must engage in a swordfight while wearing a petticoat. It is a scene that almost overbalances the film's delicate magic and fantasy over into some kind of Edward D. Wood Jr freakshow and makes you sit wondering what on Earth was going through the minds of all parties involved.
Michelle Pfeiffer – who has been absent from cinema screens since White Oleander (2002) – brings some class to the role of Lamia, a part that could easily have slipped into a campy one-dimensional caricature in some other actress's hands. Claire Danes seems a little miscast as Yvaine. She starts out seeming too much of a modern girl, although does eventually settle down to demonstrate the ethereal beauty that the role requires. However, Charlie Cox has just the right degree of handsomeness as Tristan – especially once aboard the pirate ship and he gets his hair cut and is decked out in a series of natty threads.
(Nominee for Best Adapted Screenplay at this site's Best of 2007 Awards).
---
---