aka The Legacy of Maggie Walsh
---
UK. 1978.
Crew
Director – Richard Marquand, Screenplay – Jimmy Sangster, Patrick Tilley & Paul Wheeler, Story – Jimmy Sangster, Producer – David Foster, Photography – Dick Bush & Alan Hume, Music – Michael J. Lewis, Special Effects – Ian Wingrove, Makeup – Robin Grantham, Production Design – Disley Jones. Production Company – Turman-Foster.
Cast
Katharine Ross (Maggie Walsh), Sam Elliott (Pete Danner), John Standing (Jason Mountolive), Margaret Tyzack (Nurse Adams), Charles Gray (Karl Liebnecht), Lee Montague (Jacques Grandier), Hildegard Neil (Barbara Kirstenburg), Roger Daltrey (Clive Jackson), Ian Hogg (Harry), Marianne Broome (Maria)
---
Plot
Architect Maggie Walsh and her boyfriend Pete Danner are touring the English countryside on a motorcycle holiday when they are accidentally run down by a Rolls Royce. The passenger, millionaire Jason Mountolive, invites them to stay at his mansion. Five other guests also arrive, all rich, successful people from around the world. When they are all gathered, the dying Mountolive announces that he is bequeathing part of his estate to Maggie. The guests then start to be killed in bizarre and suspicious ways. Mountolive's servants try to prevent Maggie and Pete from leaving the estate – when they do flee, they find that all roads lead back to the house. Maggie discovers that the other guests have signed a Satanic pact for success and that her presence there is no accident.
---
The Legacy was one of the last gasps of the Anglo-Horror Cycle. It came with a script from Jimmy Sangster, the screenwriter who authored the two works that started the whole Anglo-horror cycle – The Curse of Frankenstein (1957) and Dracula/The Horror of Dracula (1958). The film, made with an eye towards international appeal, shows the Anglo-horror cycle attempting to take on board and imitate the recent success of The Omen (1976) and its parade of novelty deaths. The Legacy could be considered The Omen mounted as a haunted house film of sorts.
The Legacy only regurgitates the cliches of both The Omen and the haunted house genre in a story that has some of the greatest internal logic and credibility threshold problems of any included on this site. While Jimmy Sangster has demonstrated considerable class as a screenwriter elsewhere, his work here is shoddy – there is, for instance, little explained about the Satanic pact or Katharine Ross's being the apparent reincarnation of one of Mountolive's ancestors other than the minimum necessary to set up a series of novelty killings in an old mansion. We are not even sure why the various Satanic acolytes are being killed off.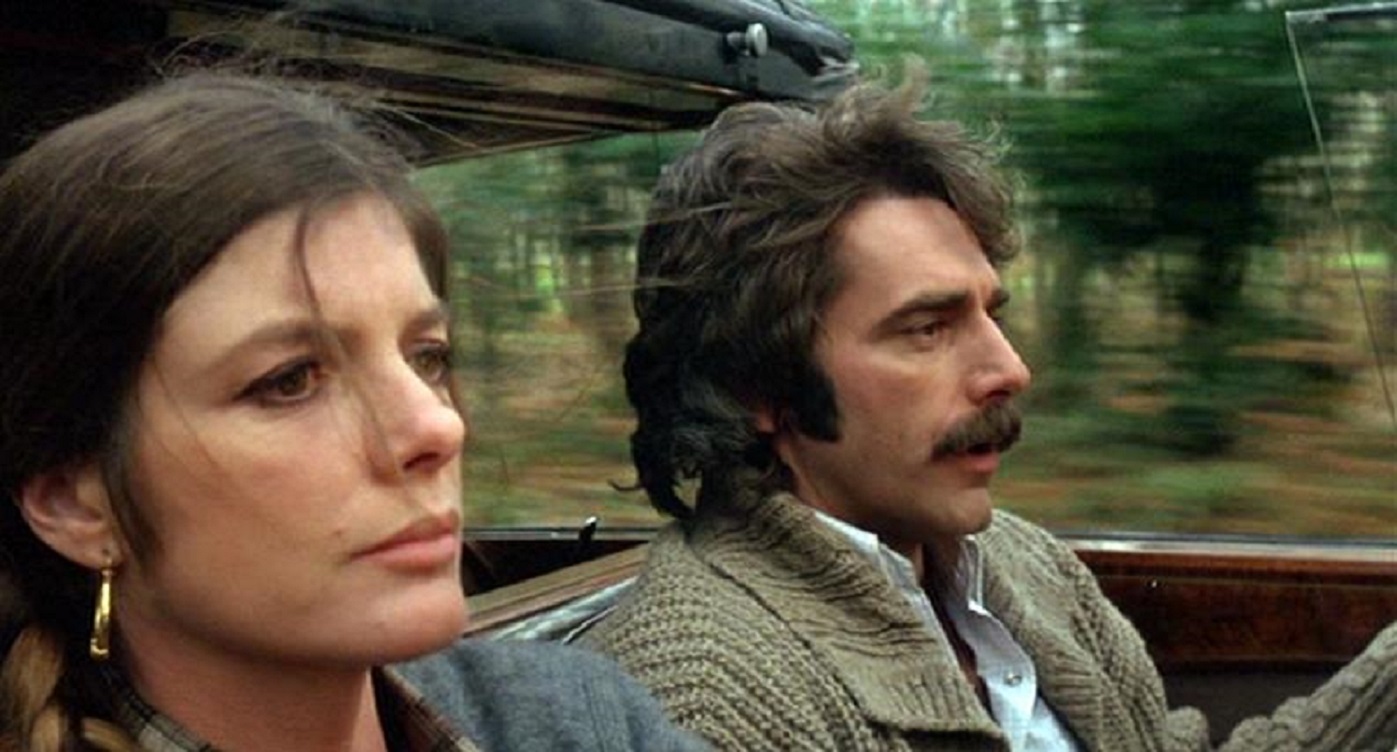 What almost elevates The Legacy is Richard Marquand's clean, elegant handling and the surprisingly classy photography. Shots come reflected off piano lids or the gleaming polish of a Rolls Royce as it glides through the countryside, white cats sit on marble staircases, blood drips from a white plastered roof into a wineglass. The interiors are dressed with a plush luxuriance. Marquand generates a perpetual brooding atmosphere with people lurking in the background, eavesdropping from balconies.
Alas, all of this contrasts against times when the film is so silly as to defy all credulity – like Roger Daltrey's absurdly overacted death by phantom chicken-bone; or Charles Gray's silly-accented performance, which is like a bad impression of a drag queen, and his dispatch being torched from giant jets of flame out of a fireplace.
Director Richard Marquand went onto make the worthwhile WWII spy thriller Eye of the Needle (1981) and was then chosen to helm the third Star Wars film Return of the Jedi (1983). He followed this with the courtroom psycho-thriller Jagged Edge (1985). His career was ended in 1987 when he died of a heart attack aged only 49.
---
---