---
USA. 1971.
Crew
Director – John Hancock, Screenplay – Norman Jones & Ralph Rose, Producers – William Badalto & Charles B. Moss Jr, Photography – Bob Baldwin, Music – Walter Stear & Orville Stoeber. Production Company – The Jessica Co.
Cast
Zohra Lampert (Jessica), Barton Heyman (Duncan), Mariclare Costello (Emily), Kevin O'Connor (Woody), Gretchen Corbett (Girl), Alan Manson (Sam Dorker)
---
Plot
After being released from a psychiatric institution, Jessica travels with her husband Duncan to the new idyllic country home that he has brought. Upon arriving at the house, they find a strange girl Emily squatting there. Emily moves in with them but this creates all manner of sexual tensions. At the same time Jessica is haunted by a ghostly child that resembles their visitor and who makes repeated attempts to drown her. However, Jessica is unable to prove this to others and wonders if it is real or is not all happening in her mind.
---
Let's Scare Jessica to Death is a surprisingly good ghost story that has almost gained a cult audience (or at least would if were more widely known). It was clearly influenced by Night of the Living Dead (1968). Part Invasion of the Body Snatchers (1956), part flower child ghost story, part vampire movie and considerably lacking in explanatory logic, it is nevertheless a film of often unnerving and eerie effect.
The entire film seems to hover on the edge of taking place in a dream. Director John Hancock makes it a film of hauntingly eerie daylight horrors. He starts out by crafting the film with an idyllic lyricism, which is then slowly intruded into by sharp images of horror – the girl appearing to drown Zohra Lampert; Mariclare Costello's emergence from the lake like a zombie; and a much better variation on the scene that was later borrowed by Friday the 13th (1980) of a hand appearing from the waters of a lake to grab someone. The framework ending with all the townspeople lined up on the shore is a striking shot that audiences always remember.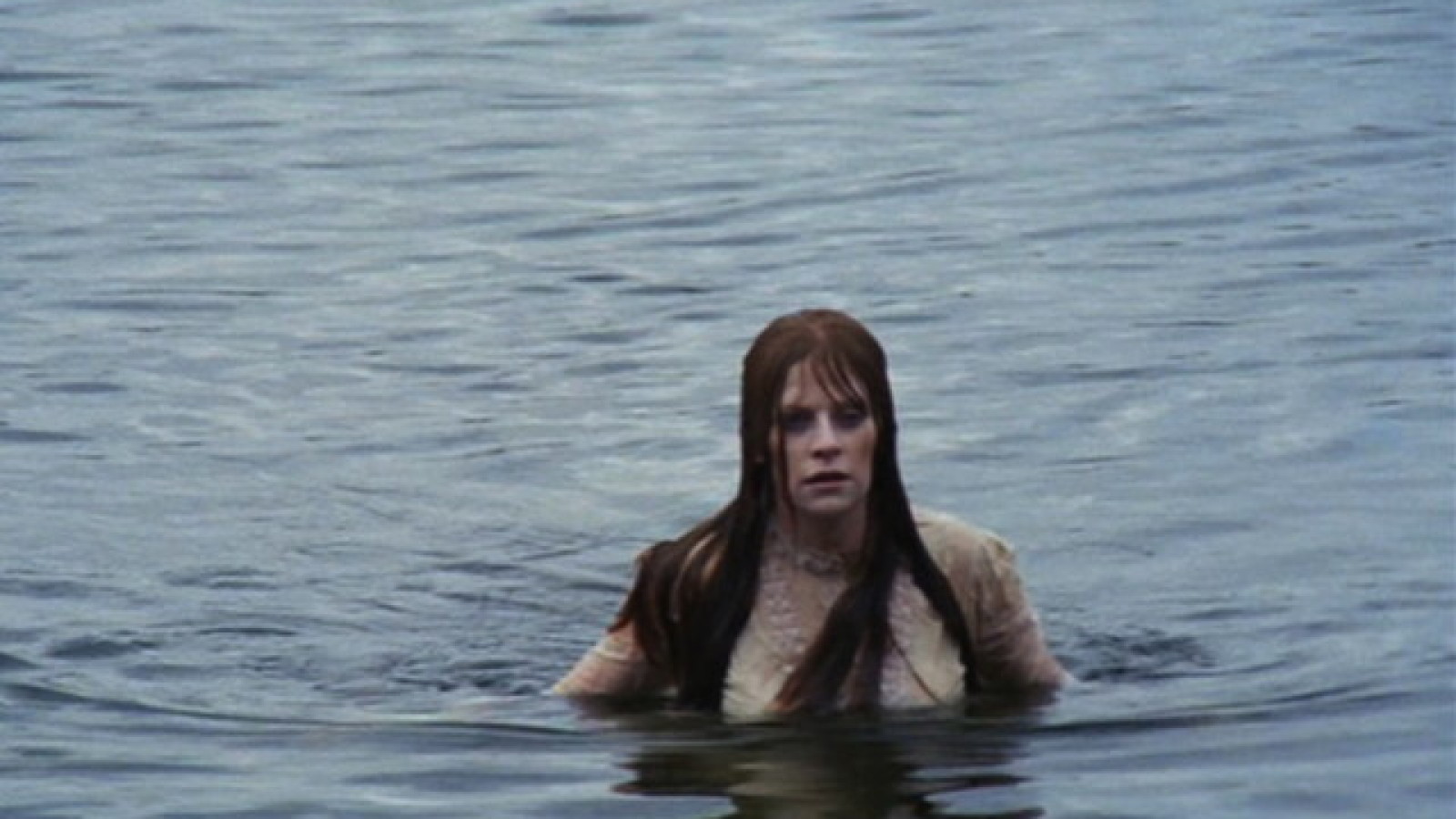 Heroine Zohra Lampert has a wonderfully fragile, spaced-out quality. There is another good performance from Mariclare Costello as the mystery girl, who projects an enigmatic and elusive sexuality. The only real complaint is the title, which seems to belong more to one of the films seeking to cash in on the What Ever Happened to Baby Jane? (1962) cycle.
Despite such a strong start to his career, John Hancock's later career faded away. He made the highly acclaimed baseball drama Bang the Drum Slowly (1972) and was scheduled to direct Jaws 2 (1978) but was replaced because his lyrical approach was at odds with what the producers wanted. Hancock went onto make Weeds (1987), the Christmas film Prancer (1989) and A Piece of Eden (2000), before returning to the horror genre with the backwoods cannibalism film Suspended Animation (2001).
---
---