aka The Atomic Monster
---
Crew
Director – George Waggner, Screenplay – Joseph West, Based on the Story The Electric Man by H.J. Essex, Len Golos & Sid Schwartz, Photography (b&w) – Elwood Bredell, Art Direction – Jack Otterson. Production Company – Universal.
Cast
Lon Chaney, Jr. (Dan McCormick), Lionel Atwill (Dr Paul Rigas), Anne Nagel (June Lawrence), Frank Albertson (Mark Adams), Samuel S. Hinds (Dr John Lawrence)
---
Plot
Dan McCormick is brought into hospital after an accident in which a bus collides with a power pylon and all but he are killed. He puts his surviving down to the resistance he built up as part of his carnival act where he performs as Dynamo Dan and places his hands into electrical sockets. Dr John Lawrence takes an interest in Dan and invites him to come and stay at his place while he makes tests. Lawrence's assistant Dr Paul Rigas has a theory that the human body can build up an immunity to electricity. While Lawrence is away at a conference, Rigas subjects Dan to an experiment where he runs increasingly larger charges of electricity through him, causing him to become addicted to the current. Eventually, Dan begins glowing and becomes a zombie under Rigas's control. When Lawrence returns to find what has happened, Rigas orders Dan to kill him and then confess to the police. Dan is convicted and sentenced to death. However, being placed in the electric chair only serves to make him even more powerful.
---
Man Made Monster was one of the Universal horror films of the 1930s and 40s. The studio had great success with their Frankenstein, Dracula, Mummy and Invisible Man series beginning in the previous decade, although by the mid-1940s, these were slipping into sequelitis. Man Made Monster was one of their few original monster movies they made during this period.
Man Made Monster has never attained the same fame as Universal's other monster movies – not that it is a particularly bad film or any such. Part of the reason for this is that it was not made as an A-film but as a B support feature, hailing in at only 59 minutes in length; another part being that is also that never produced any sequels. It was re-released in the early 1950s and retitled The Atomic Monster in order to capitalise on the public fascination following Hiroshima despite the fact that atomic energy is not mentioned anywhere throughout, nor even the word atomic.
The film stars two of the big names in horror throughout this decade. Top-billed is Lionel Atwill who made a career out of madmen and mad scientists during the 1930s and 40s in films such as Murders at the Zoo (1933), Mystery at the Wax Museum (1933), The Vampire Bat (1933) and The Mad Doctor of Market Street (1942). In particular, Atwill made a standout appearance as the wooden armed inspector in Universal's Son of Frankenstein (1939) and thereafter became an indispensible fixture of the Frankenstein series in various roles.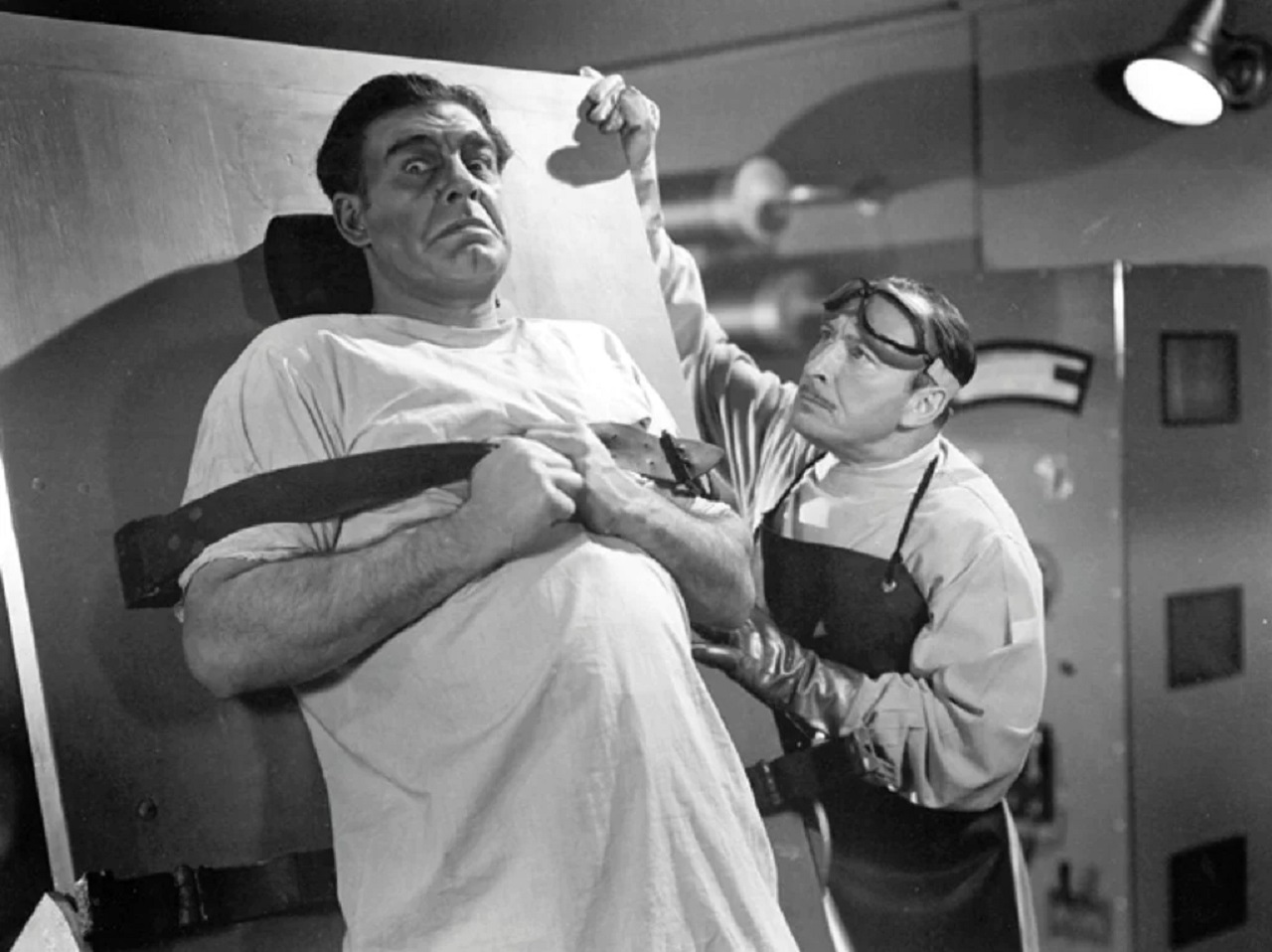 Opposite him, only second billed even though he has the leading part, is Lon Chaney, Jr., son of the famous silent film actor Lon Chaney. Chaney Jr was not a substantially recognised name at the time that Man Made Monster was made. He had subsisted on a string of supporting roles throughout the 1930s before the acclaimed leading role in the film version of John Steinbeck's Of Mice and Men (1939). However, it was with the title role in Universal's The Wolf Man (1941) released nine months later, which again teamed him director George Waggner, that made Chaney into a horror icon. He appeared as most of the Famous Monsters for Universal throughout the 1940s and then a series of parts in increasingly cheaper films throughout the next two decades.
Man Made Monster is a modestly made B movie. Both Lionel Atwill and Lon Chaney, Jr. are on fine form. Atwill plays at his most demented, gleefully answering questions with an "Of course, I'm mad." There is a particularly good scene in the courtroom where Atwill gets Chaney to admit to killing Samuel S. Hinds while he sits back and a subtle band of light plays across his face, suggesting his calculating evil. I am of the opinion that the performance that Lon Chaney, Jr. gives in Man Made Monster is a better one than he did in The Wolf Man – the role required here is that of a simple-minded lunk, a role that Chaney excelled in, whereas he didn't have the range required of a more complex part like that of Larry Talbot in The Wolf Man.
George Waggner puts the film together a whole lot better than most of the other B films of the era. There is some starkly effective photography. The main problem is that the structure of the story causes it to drag. There is a fine build-up as we get Atwill's machinations, Chaney succumbing to the addiction to the voltage and the scene where he kills Samuel S. Hinds. Thereafter though the film gets drawn out into a courtroom drama whereas what we want it to do is get back to more scenes of the electrified Chaney. It eventually gives us that in the last fifteen minutes where Waggner delivers some worthwhile scenes of Chaney clomping across the (set-bound) countryside in fisherman's waders, sparking with an electrical glow, zapping people and carrying Anne Nagel off in his arms, before an inevitably tragic end.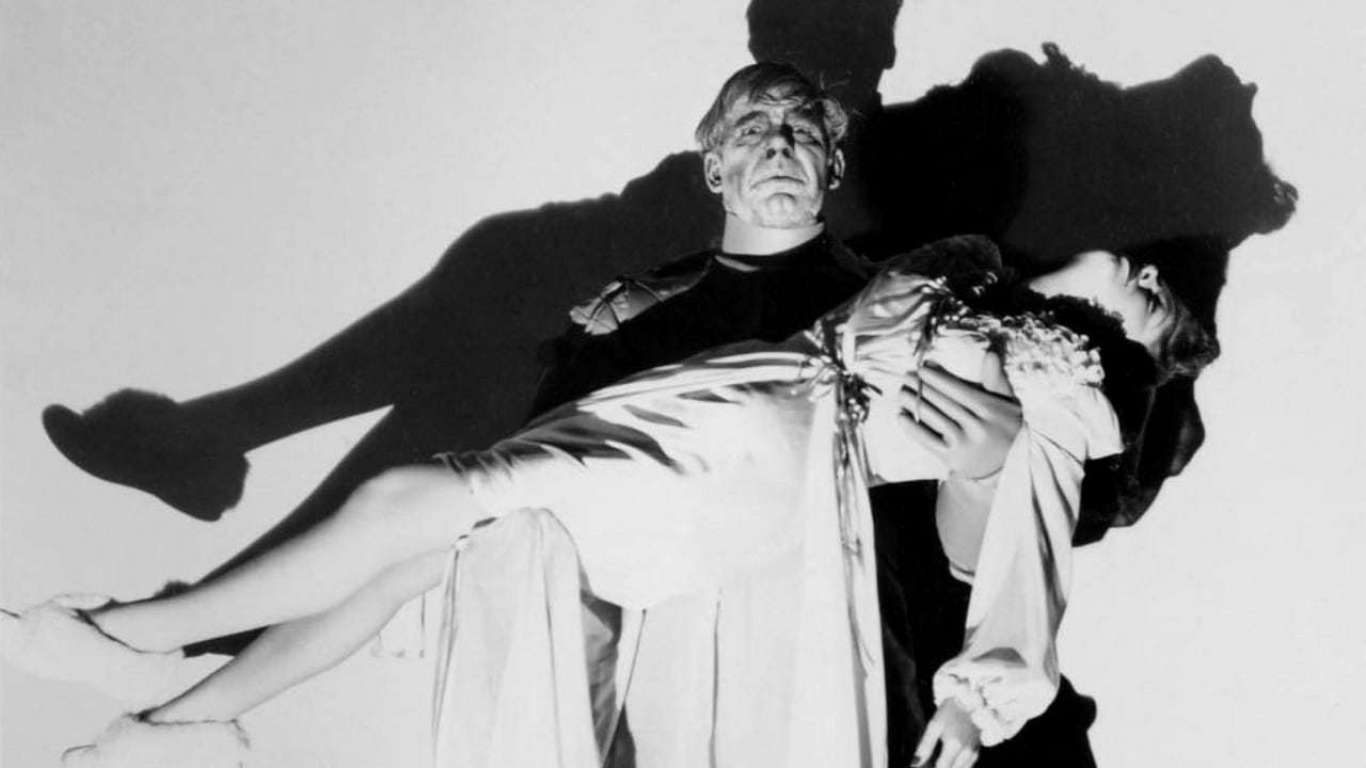 The theme of the executed prisoner returning from the dead to conduct vengeance was first conducted in The Walking Dead (1936). Several decades later, Wes Craven resurrected the idea with Shocker (1989) and there were a cluster of copycat films on the subject with the likes of Prison (1987), The Chair (1989), The Horror Show/House 3: You're Better Off on Elm Street (1989) and The First Power (1990), as well as the later likes of Judge and Jury (1996), Fallen (1998) and Uwe Boll's Seed (2007).
George Waggner is mostly known for directing various B-budget Westerns. His most famous film was the Lon Chaney, Jr.-starring The Wolf Man (1941). Within the genre, Waggner also made Mystery Plane (1939), Horror Island (1941) and The Climax (1944), as well as produced the Claude Rains version of Phantom of the Opera (1943). In the latter two decades of his career, Waggner abandoned film work and moved into television.
---
---