---
Crew
Director – Jonathan Demme, Screenplay – Ted Tally, Based on the Novel by Thomas Harris, Producers – Ron Bozman, Edward Saxon & Kenneth Utt, Photography – Tak Fujimoto, Music – Howard Shore, Makeup – Carl Fullerton, Production Design – Kristi Zea. Production Company – Strong Heart/Demme.
Cast
Jodie Foster (Clarice Starling), Anthony Hopkins (Dr Hannibal Lecter), Scott Glenn (Jack Crawford), Ted Levine (Jame Gumb), Anthony Heald (Dr Frederick Chilton), Brooke Smith (Catherine Martin), Kasi Lemmons (Ardelia Mapp), Diane Baker (Senator Ruth Martin)
---
Plot
Trainee FBI agent Clarice Starling is assigned by the FBI's Behavioural Science Director to interview Hannibal Lecter, a former psychiatrist of genius intelligence with a predilection for cannibalism where he is locked away in a maximum security cell. It is hoped that Clarice can bring Lecter's understanding of the psychopathic mind to bear on the serial killer nicknamed Buffalo Bill who is skinning the bodies of women across the country. As time draws near for another victim who has just been abducted by Buffalo Bill, the fascinating, urbane Lecter draws Clarice into his web, taunting her with clues in return for personal information about her past.
---
Thomas Harris is to thrillers what Stanley Kubrick was to cinema. Both were recluses; both were exacting perfectionists who only produced one work a decade it seemed – there is an average of seven years between Thomas Harris's novels; and when each work did appear it was a masterpiece of its form. Thomas Harris has only produced five books so far – Black Sunday (1975), Red Dragon (1981), The Silence of the Lambs (1988), Hannibal (1999) and Hannibal Rising (2006). All of these have been filmed – as Black Sunday (1977) and the Hannibal Lecter tetraology, which is listed at the bottom of the page.
The Silence of the Lambs is generally regarded as a landmark and a modern masterpiece. It won that year's Academy Awards for Best Film, Best Director, Best Adapted Screenplay, Best Actor (Anthony Hopkins) and Best Actress (Jodie Foster). Without a doubt, The Silence of the Lambs was influential – it made the career of Anthony Hopkins who had a substantial body of work mostly as a supporting actor before this but rarely as a lead. (Ironically, despite coming to fame as a genius cannibal here, Anthony Hopkins then found himself cast as a latter-day Laurence Olivier in various costume dramas).
The Silence of the Lambs was perhaps the single most influential genre film of the 1990s, producing hordes of imitators about people going to visit psychopathic geniuses locked in cells – Beyond Bedlam/Nightscare (1994), Angel Dust (1994), Just Cause (1995), The Ugly (1997), Instinct (1999), Oxygen (1999), The Cell (2000), H (2002), Antibodies (2005), Cold Blood (2005-6) and the tv series The Following (2013-5). Moreover, its model, wherein Thomas Harris had drawn upon the FBI methods of psychologically profiling serial killers, developed a fascination with the public, with the term 'serial killer' entering popular parlance, even becoming an object of cultish veneration. A number of films rushed to copy The Silence of the Lambs's model of detectives tracing criminals using forensic psychology – the likes of Slaughter of the Innocents (1993), When the Bough Breaks (1994), Se7en (1995), Copycat (1995), Kiss the Girls (1997), Postmortem (1997), The Bone Collector (1999), Resurrection (1999), The Watcher (2000), Murder By Numbers (2002), Mindhunters (2004), Taking Lives (2004), Twisted (2004) and tv series such as Cracker (1993-6), Millennium (1996-9), Profiler (1996-9) and CSI: Crime Scene Investigation (2000-15) and its spinoffs.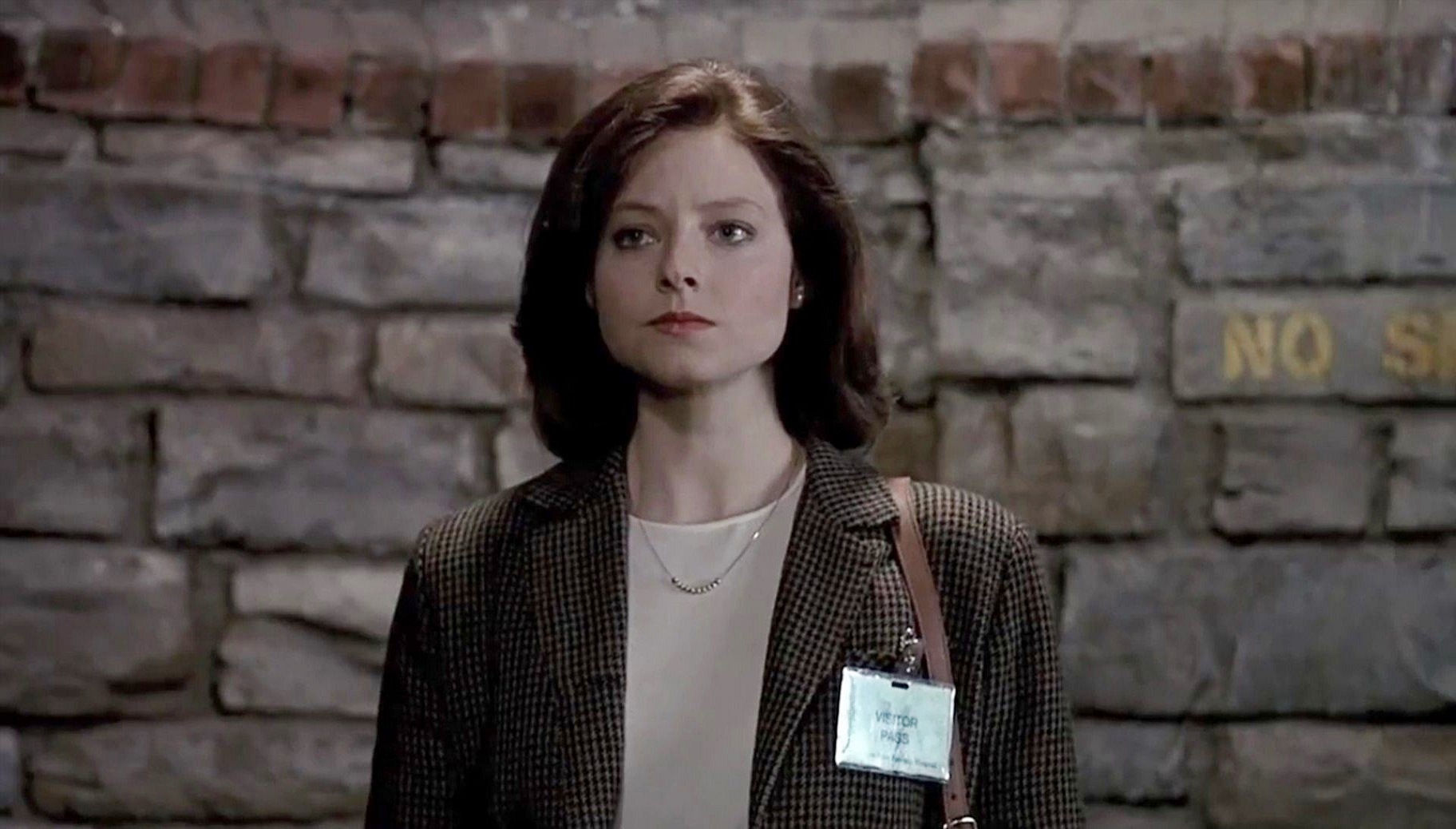 Although, for all their use of the forensic psychology model, The Silence of the Lambs and its successors seemed to oddly repudiate it. Certainly, there is an intense fascination to this new genre – what one might call the forensic psychology psycho-thriller – as one watches a detective story being built up out of patterns and tiny behavioural clues. Prior to The Silence of the Lambs, the psycho movie genre's view of psychology and behaviour had been rooted in absurdly outmoded and melodramatic forms of Freudian trauma – Psycho (1960) and successors – or where killers were stripped of human motivation and seen as incarnate faces of evil – Halloween (1978) and Friday the 13th (1980) and various sequels. The forensic psychology psycho-thriller gave the psycho film psychological motivation – it took a glimpse inside the heads of psychopaths at what made them tick behaviourally.
Oddly and with recurrent regard, these films, upon introducing the image of the forensic psychological profiler, then repudiated what it stood for. Almost all of the post-The Silence of the Lambs films have created uber-killers – geniuses that are beyond normal psychopathological motivation and who sit and toy with their pursuers – Hannibal Lecter here, Ed Harris in Just Cause, the killer in Copycat, Jack of All Trades in Profiler, Brian Wicklow in Cold Blood – or who laugh at any attempt to analyse their motivation – Brad Pitt in Kalifornia (1993) and Machine in 8MM (1999). In contrast, real forensic psychology brought serial killer motivation into the open and explained what they did in terms of psychological motivation where concepts of good and evil were moral judgements that served little purpose. The forensic psychology film on the other hand contrarily emphasises less the mundanity of their crimes as it did moral horrors with the likes of Se7en, 8MM and Millennium even going so far as to tie killers to impending social collapse.
The true debate in forensic psychology thrillers is a libertarian vs determinist one – are killers responsible for their behaviour? Real world forensic psychology tends to see most killers as caught in behavioural patterns caused by extreme childhood abuse, whereas forensic psychology films to a person glimpse inside the madness and conclude that not only they but by implication all social disease is down to choice. It is a conservative viewpoint. To place this in perspective – these are the same arguments used to justify the death penalty – that every person is responsible for their actions, that all crime is something that is morally chosen.
The Silence of the Lambs may be one of those occasions where one feels out of step with general critical opinion. Thomas Harris's book is a genuine steel trap of a thriller – a book that this author has read all in one sitting. The film is a competent psycho-thriller but left one wondering what all the fuss was about. There are times that the film is amazingly faithful to small details of the book – the chess game timed by the beetle crossing the board, Miggs's ejaculating into Clarice's hair, Gumb using a couch to fool Catherine Martin to helping him, even some of the dialogue word for word.
Other time though the film cuts and drops parts of the book wholesale. Moreover, what screenwriter Ted Tally substitutes is amazingly clumsy and ham-fisted – like Lecter's trail of clues leading Clarice to Raspail's car, which gets concertinaed down to a laughable clue about "Help Yourself". Gone is Lecter's teasing game with Senator Martin about 'Billy Rubin'. Most of all gone is the book's unfolding profile of Buffalo Bill. We have a few glimpses given throughout of Bill skinning large-bodied women, Lecter's hints that he covets something and that he is not a real transsexual, some clues about sewing – but gone are any of the book's explanation as to how Gumb built a coat of breasts. In its place, we see Ted Levine looking like a gender-bender refugee from a Guns'n'Roses concert.
Part of the problem with The Silence of the Lambs is also Jonathan Demme. Demme was a competent commercial director, no more. Demme had made various weak comedies such as Something Wild (1987) and Married to the Mob (1988). Subsequent films such as Philadelphia (1994) exist more as sentimentality-heavy sermons aimed at the Academy Awards crowd, while his remake of The Manchurian Candidate (2004) failed to take off. (The exception being the superb Beloved (1998), which should have won the accolades that The Silence of the Lambs did). Jonathan Demme's fundamental crime here is failure to have faith in the ability of Thomas Harris's story to tell itself. To express points that do not need it, he resorts to caricature – the pompous Chilton becomes a puffed-up cardboard character; there is no reason why Gumb needed to be an over-the-top crossdresser when a single scene of him dressing in a dead woman's breasts or even describing such would have had unforgettable impact.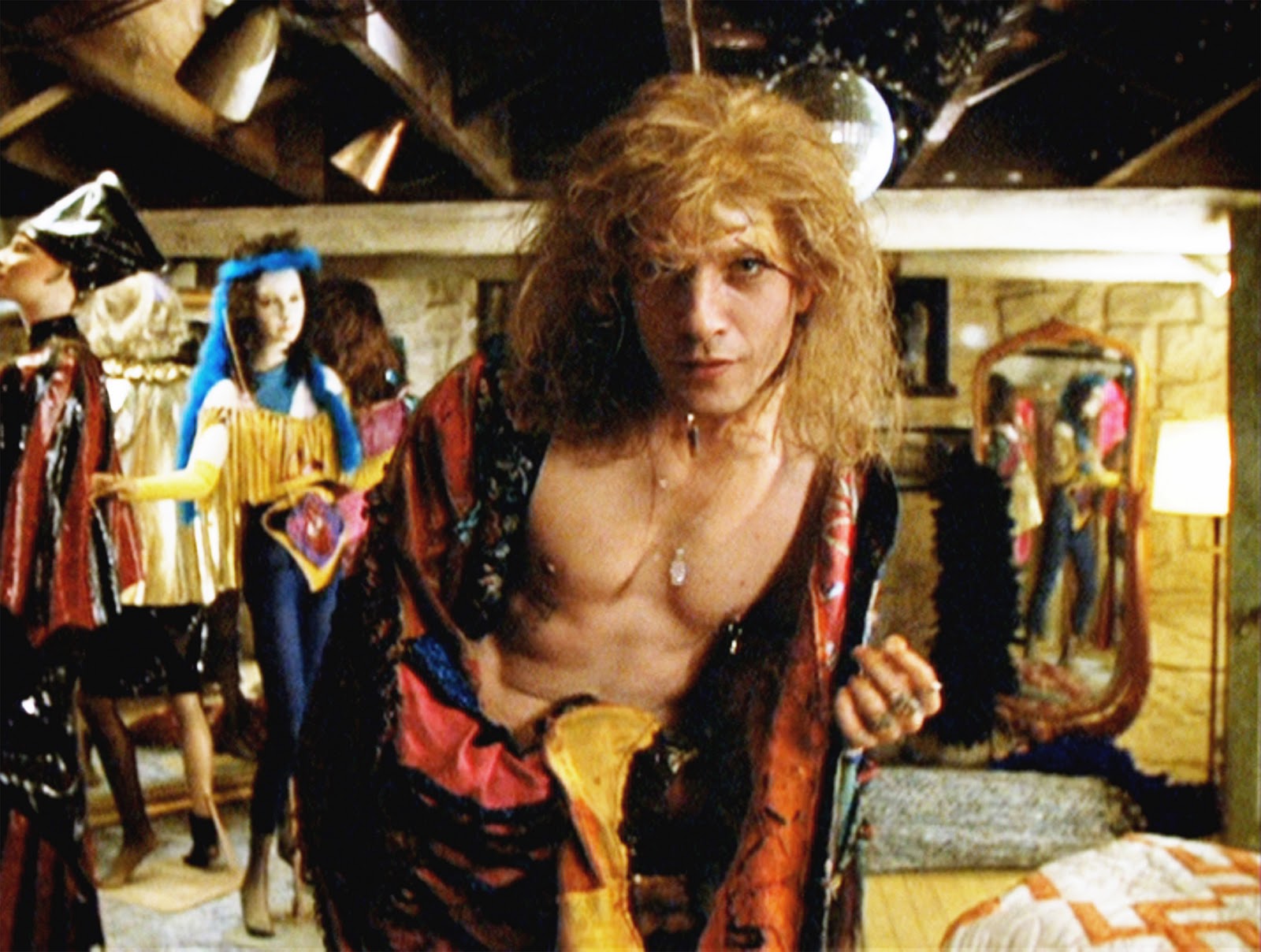 The character of Hannibal Lecter and Anthony Hopkins's fine performance have an undeniable effectiveness (and went onto to become a cultural icon) but again Jonathan Demme overstates the part and has to deck Lecter out in pasty face and have him calmly conducting music in the air while covered in blood and surrounded by dead bodies. The scenes between Anthony Hopkins and Jodie Foster have their own creepy fascination but again Jonathan Demme lacks it as a storyteller. The dramatic emphasis of the film is on the obvious set-pieces – Lecter's escape from prison, or Clarice's surprise turning up at Gumb's house while the FBI trap closes in another direction, her being hunted with a nightscope in the cellar. While Jonathan Demme hypes the story in these places, there is none of the sense you get in Thomas Harris's novel of Hannibal Lecter sitting in his cell controlling the entire game and having both the FBI and Senator Martin's running about and of the way that Thomas Harris would, with breathtaking skill, pull the carpet out from underneath the reader. The best one can say for The Silence of the Lambs is that it is a competent thriller for those who have not read Thomas Harris.
Hannibal (2001) was a direct sequel, featuring a return performance from Anthony Hopkins but not Jodie Foster. The less well-known Manhunter (1986), based on Thomas Harris's Red Dragon (1981), features Hannibal Lecter's first screen appearance. Subsequent to the success of The Silence of the Lambs and Hannibal, Manhunter was remade as a prequel and a Hannibal Lecter origin story with Red Dragon (2002) also featuring Anthony Hopkins. Hannibal Rising (2007) was a further prequel, telling the story of Lecter's childhood. The Hannibal Lecter saga was further elaborated in the tv series Hannibal (2013-5) starring Mads Mikkelsen in the title role, which is in fact the best iteration of Hannibal Lecter to date. There was also the tv series Clarice (2021) telling the further adventures of Clarice Starling (Rebecca Breeds).
The Silence of the Hams (1994) was a parody. Parodies can also be found in Fatal Instinct (1993), National Lampoon's Loaded Weapon 1 (1993), Austin Powers in Goldmember (2002), Cats & Dogs: The Revenge of Kitty Galore (2010), Hoodwinked Too! Hood vs. Evil (2011) and Shaun the Sheep Movie (2015).
---
---