USA. 2012.
Crew
Director – Byron Turk, Screenplay – Sean Skinner & J.L. Stremberg, Story – Cosmo Marrano, Producers – Cosmo Marrano, Jean Louise O'Sullivan & Byron Turk, Photography – Jeremy Guy, Music – Jordan Rippe, Visual Effects – Gordon Fales, Special Effects – Rob Sieger & Shawn Sieger, Makeup Effects – Marisa Giammatteo, Production Design – Keith Eyrich. Production Company – Floor 19 Films/Arasapha Farm.
Cast
Jean Louise O'Sullivan (Agnes Rickover), Zachary Fletcher (Junior Bates), Dante Zucca (Clyde Abelson), Robert Haag (Sherriff Dan Rickover), Steve Smith (Akimbo Tanaka), Matthew Mastronardi (Wayne Jacobs), Randy Bates (Andrew Bates), Max Siege (Oktay Urissi), D'Arcy Wess (Delores Bates), Dawn Sobolewski (Hannah Fairfield), Greg Smith (Ben O'Neil), Shawn Sieger (Zeke Pastroklos), Casey Lee (Ashley), Alexandra Svetlichinata (Lily Hanson)
---
Plot
In Gradyville, Pennsylvania, Agnes Rickover, daughter of the local sheriff, was witness as her best friend Lily was torched alive while performing at the Bates Motel and Haunted Hayride haunted house attraction. She has been having nightmares about what happened ever since. After Agnes is fired from her latest job, her father gets her one selling merchandise at the Bates Motel farm. Despite her reluctance to face the trauma, Agnes realises that this is an opportunity to investigate the circumstances of Lily's death. As she sets about doing so, someone at the Bates Motel attraction starts killing other employees.
---
The Bates Haunting is a directorial debut for Byron Turk, previously a cameraperson and occasionally producer on various reality-based tv series.
The Bates Haunting gained a certain prominence by being released to dvd and VOD in 2013 around the same time as the tv series Bates Motel (2013-7) premiered where it gave the appearance of being a mockbuster cash-in. While this is undeniably so in terms of the choice of title, the film does have a certain legitimate claim. The location for the film is one of the US's most famous Halloween haunted house attractions – the Bates Motel and Haunted Hayride that takes place on Arasapha Farm in Glen Mills, Pennsylvania (about twenty miles from Philadelphia). This was started back in 1991 by Randy Bates (who can be seen in the film as the bearded shotgun-wielding Andrew Bates) and has expanded from an original fairly simple Halloween novelty to three major attractions – the Bates Motel, the Haunted Hayride and the Haunted Corn Maze, which boast more elaborate mock-ups and effects each year.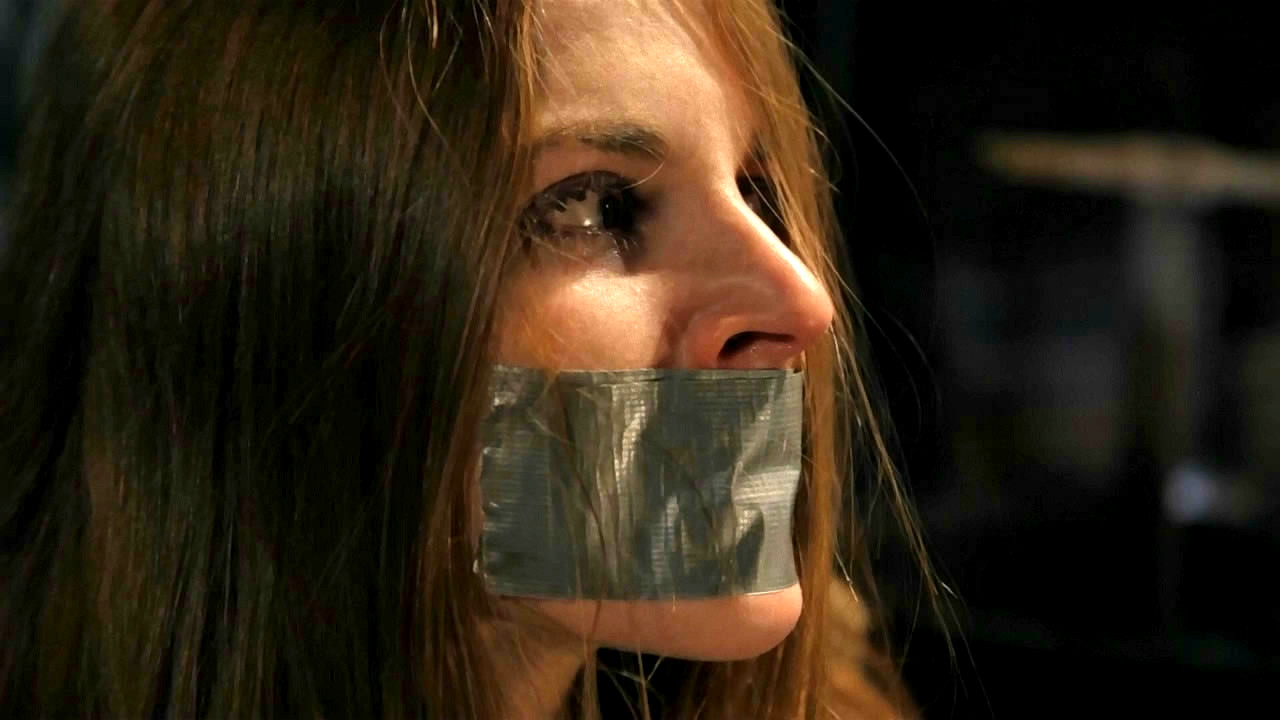 The Bates Haunting reminds of 6 Degrees of Hell (2012), which similarly attempted to set a horror film around a real-life Halloween haunted house attraction (also located in Pennsylvania). (There was also the subsequent The Houses October Built (2014), a Found Footage horror film set behind a tour of Halloween haunts). Arasapha Farm is credited as one of the production companies on the credits and there is the sense of either film essentially acting as feature-length commercials for the respective Halloween attraction.
While 6 Degrees of Hell dissolved into the incompetently unwatchable, The Bates Haunting holds up somewhat better. As 6 Degrees of Hell more than ably demonstrated in its utter failure as a horror film, if you don't draw a clear delineation between the depiction of haunted house effect and of horror film jumps all that you have is an incoherent jumble of pop-up effects. Byron Turk does a fair job of giving the Halloween effects their own due by keeping them separate from the attempts to spook an audience, while occasionally engaging in some interplay and confusion between the two. The film's best moment is the glorious slasher movie scene of Dawn Sobolewski having sex atop Greg Smith in the cornfield before the two of them are gorily chewed up by a combine harvester.
The two initial leads, Jean Louise O'Sullivan and Dante Zucca, play with a certain sarcastic rapport. On the other hand, when the actor playing the principal psycho is unveiled, their agonising hick hayseed enunciation and twitchy psychosis is overplayed to the point of absurdity.
---
---