---
Crew
Director – Arne Glimcher, Screenplay – Peter Stone & Jeb Stuart, Based on the Novel by John Katzenbach, Producers – Arne Glimcher, Steve Perry & Lee Rich, Photography – Lajos Koltai, Music – James Newton Howard, Special Effects Supervisor – Mike Meinardul, Corpse – KNB EFX, Production Design – Patrizia Von Brandenstein. Production Company – Lee Rich/Fountainbridge Films.
Cast
Sean Connery (Professor Paul Armstrong), Laurence Fishburne (Tanny Brown), Blair Underwood (Bobby Earl Ferguson), Ed Harris (Blair Sullivan), Kate Capshaw (Laurie Armstrong), Ruby Dee (Evangeline Ferguson), Christopher Murray (Detective Wilcox), Ned Beatty (McNabb), Daniel J. Travanti (Warden), Liz Torres (Dolores Rodriguez)
---
Plot
Harvard law professor Paul Armstrong is approached by Evangeline Ferguson who pleads with him to save her grandson Bobby Earl who is on Death Row for the rape and murder of a girl in Ochopee, Florida. Armstrong eventually agrees to take the case, even though he has not practiced law for 25 years. As Armstrong looks into the evidence, the more the case appears to have been rigged by a confession beaten out of Bobby Earl by the sheriff's department and that the real crimes were committed by a serial killer.
---
Just Cause is a well made and certainly a well cast film. People obviously believed in it, particularly Sean Connery who takes an Executive Producer credit. It was directed by Arne Glimcher, then a hot name from The Mambo Kings (1992) – who has failed to do much subsequently.
The film starts in well – the investigation with Sean Connery pulling apart Laurence Fishburne's story and Ed Harris's maniac playing mind games all sustain a fine degree of tension. Then however, everything falls apart. The shameless derivativeness of the exercise becomes increasingly apparent. The scenes with Ed Harris are a barefaced steal from The Silence of the Lambs (1991), while the latter third of the film has been taken direct from Cape Fear (1962), which notedly had just been remade by Martin Scorsese as Cape Fear (1991).
With the end twist revelation that Blair Underwood was justly convicted after all, Just Cause falls apart completely – what might otherwise have been a worthwhile exercise in suspense turns shallowly manipulative. One can see the reversal happening a mile off – the very fact that Blair Underwood's courtroom release is low key rather than the dramatic climax of the film signals obviously that this is not the denouement of the film.
It is also a twist that leaves one with a surprisingly cynical taste in their mouth – with the implication that the Southern redneck railroad operation the film protests against was justified after all, and simply in the fact that our own beliefs have been tweaked, that we have been made to believe in Blair Underwood's innocence and then our emotional investment in the film has been turned around again.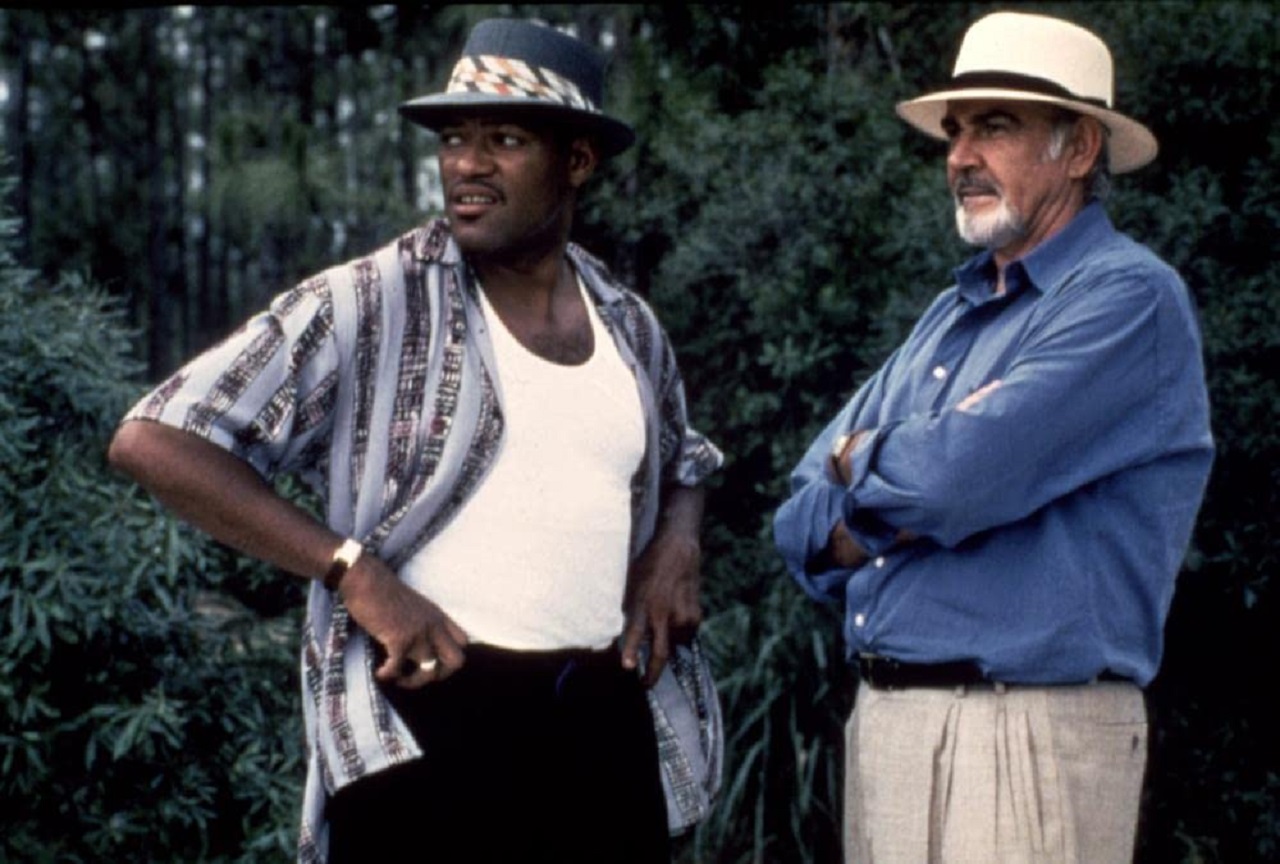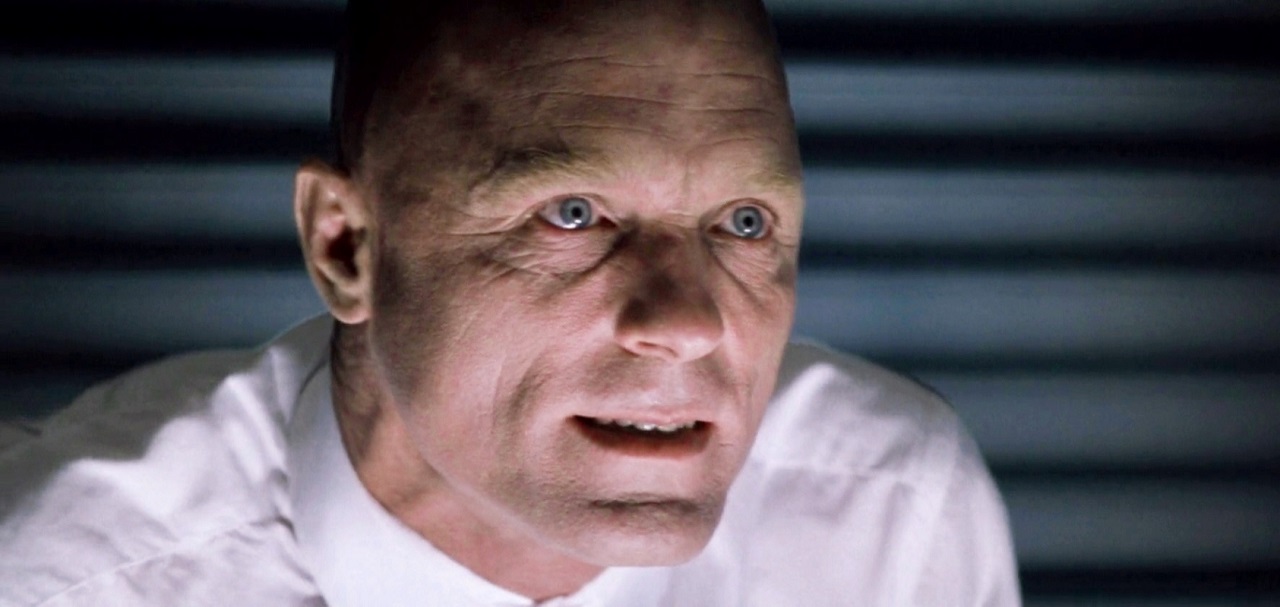 Worse is the political subtext. At the beginning of the film, Sean Connery is put on the spot regarding his stance on the death penalty and asked if he would not want vengeance if his wife and daughter were threatened. The rest of Just Cause acts as a literal enactment of that question and becomes a descent into red-blooded vigilantism for Sean Connery. His attempt to stop Blair Underwood going to the electric chair is entirely about him symbolically giving up such academically distant notions as the liberal justice system and having to learn at close quarters why the death penalty is justified. Expectedly, his wife and daughter do get to be threatened and in very direct terms he is forced to stand up and defend them by killing. The entire film seems to be a pro-death penalty statement written in the crudest possible terms.
Sean Connery gives a surprisingly dour performance. (At the age of 65 in actuality, he is improbably given Kate Capshaw, who was then only in her late thirties, as a wife and a preadolescent daughter). Blair Underwood gives a smooth and convincing performance (although one does wonder how his character managed to rape a girl when he had been castrated).
However, it is Ed Harris's genuinely demoniac performance that electrifies the film, no matter how much a rehash of Hannibal Lecter it is we are seeing. It is a performance that frighteningly scales up and down through madness, fevered redemptionist ranting, chilling insight and malevolent game-playing. One gets a genuine chill seeing him in action.
(Winner for Best Supporting Actor (Ed Harris), Nominee for Best Supporting Actor (Laurence Fishburne) at this site's Best of 1995 Awards).
---
---