---
Halloween has become an annual event in Western countries – in North America in particular and others to a lesser extent. It is not a holiday but it has become a major tradition. On Halloween, children and adults dress in scary costume (or frequently cosplay costuming) and tour neighbourhoods trick-or-treating where they are usually rewarded with candy and other treats at the houses visited. (The notion of tricking or pranking those who refuse to give treats was once part of the tradition but hardly exists anymore). For adults, there will usually be some type of party or event at a neighbourhood bar where attendees are encouraged to come in costume.
Halloween has become a major commercial event with stores offering wide ranges of costuming, masks and accessories. TV stations run scary movies during November and most Halloween periods will feature the theatrical release of some horror film or the airing of a tv special. And then there have been a huge industry of films about Halloween.
The origins of Halloween date back to at least the 8th Century A.D. in England. On All Hallow's Day, churches would traditionally venerate the saints. Thus All Hallow's Eve, the evening before, became the time to pay respect to the dead when people would dress in costume and hold bonfires. Over time 'Hallow's Eve' was etymologically worn down to become 'Hallowe'en'. In earlier centuries, All Hallow's Eve occurred on different dates throughout the year in different countries – it was only in the 12th century that was it fixed as October 31st, the period when the seasons change into winter in the Northern Hemisphere, traditionally seen as the darker quarter of the year.
There is also the persistent belief that Halloween was renamed by Christians from an earlier Celtic festival of Samhain (October 31-November 1), held to celebrate the passing of seasons. Given that little-to-no evidence remains of the actual practices of the druids, historians have no clear idea what happened on Samhain let alone proof that it was Christianised as Halloween.
Traditions associated with Halloween such as trick-or-treating began with the practices of souling and guising that date back to the Middle Ages with people travelling from door to door frequently dressed in costumes asking for traditional soul cakes in return for which they would pray for the souls of the dead. In some traditions, people would carry hollowed-out turnips to represent the souls of the dead, which evolved into the idea of the Halloween pumpkin.
The idea of Halloween as the tradition we recognise started to be celebrated in the Victorian era and spread to the USA thereafter. The idea of trick-or-treating itself appears to have only begun in the USA in the early 20th Century.
---
I am unable to say for certain which the first film to depict Halloween was. The earliest I can find was probably the Our Gang short film Bouncing Babies (1929), while there was also the animated short Betty Boop's Hallowe'en Party (1931) in which Betty encounters assorted spooky phenomena on Halloween.
Depictions of Halloween as a tradition appear in the background of films such as Kenny & Company (1976), The Little Girl Who Lives Down the Lane (1977), Creepshow (1982) and E.T. – The Extra-Terrestrial (1982), although it not does feature as a major element in any of these.
---
The Halloween Series
John Carpenter made Halloween (1978), a landmark work that created the Slasher Film. The film centres around escaped maniac Michael Myers stalking and killing victims on Halloween Night. It became a classic through Carpenter's spooky and eerie suspense. Despite its iconic use of the title, Halloween has no significance to the film other than being the date around which the events occur and featuring various accoutrements of the season – carved pumpkins, trick-or-treaters etc.
The popularity of the film produced a series of sequels – Halloween II (1981), Halloween 4: The Return of Michael Myers (1988), Halloween 5 (1989), Halloween: The Curse of Michael Myers (1995), Halloween H20: Twenty Years Later (1998) and Halloween: Resurrection (2002); a remake Halloween (2007), which produced a sequel Halloween II (2009); and a reboot sequel Halloween (2018) followed by Halloween Kills (2021) and Halloween Ends (2022).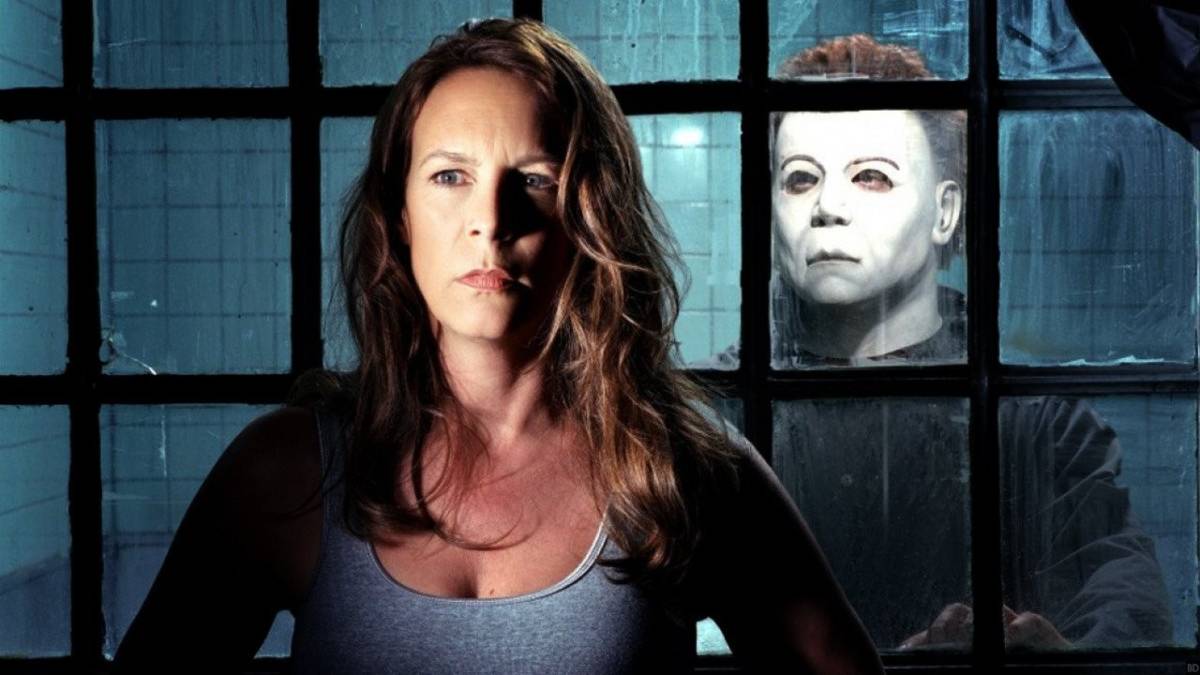 All of these feature the hulking masked shape of Michael Myers returning to stalk and kill people on Halloween Night. The date is of no more significance than that, although The Curse of Michael Myers did try to introduce some ill-explained ideas about Michael Myers being sought by a druidic cult.
Also of interest is Halloween III: Season of the Witch (1982), which is written by John Carpenter but is unrelated to the Michael Myers saga and concerns a sinister toymaker marketing Halloween masks that can kill by enacting druidic rites involving stolen shards of Stonehenge.
---
Halloween: When the Monsters Come Out to Play
Taking their lead from Halloween, a number of films concern killers stalking people on Halloween Night as in Trick or Treats (1982), Hellbent (2004), The Caretaker (2008), HalloweeNight (2009), Babysitter Massacre (2013), Honeyspider (2014), Terrifier (2016), Fright Fest (2018), Hurt (2018), Trick (2019), Harvest of the Dead: Halloween Night (2020), Legend of Fall Creek (2021), Terror Train (2022) and The Jester (2023), while The Legend of Halloween Jack (2018) features a serial killer resurrected from the dead on Halloween. The majority of these are slasher films.
The best of these was the eerie Clownhouse (1989) about three boys stalked by killer clowns on Halloween Night. There was also the splendidly malicious Satan's Little Helper (2004) about a boy who befriends and aids a serial killer on Halloween. Hellions (2015) features a girl being pursued by evil children on Halloween Night.
Halloween also seems to be the occasion when young people decide to venture into haunted locales, accidentally enact rites and generally stir up forces there as in The Hazing (2004), Boo (2005), Don't Look in the Cellar (2008), I Am ZoZo (2012), The Mine (2012), All Sinner's Night (2014), The Barn (2016), Return of the Scarecrow (2017), The Spookies (2017) and Black Pumpkin (2018). In Night of the Demons (1988), a Halloween party held at a funeral parlour awakens demonic forces, while The Night Before Halloween (2016) concerns a Halloween curse.
Hack-o-Lantern (1988) concerns a cult that conducts sacrifices on Halloween. In Pay the Ghost (2015), Nicolas Cage's son is abducted by supernatural forces on Halloween. In Halloween Party (2019), people are killed by a Halloween internet meme that targets their greatest fears, while in I Downloaded a Ghost (2002), teens looking for Halloween ideas accidentally click a link that enacts the title.
Halloween is often seen as the night when spirits and assorted monsters are free to roam. In The Midnight Hour (1985), various monsters regard it as the opportunity to go out and mingle in anonymity. In the comedy Spaced Invaders (1990), Martian invaders turn up on Halloween where they are assumed to be trick-or-treaters. Or it is just a time when ancient evils are free to roam as in The Good Things Devils Do (2020).
The Disney film Hocus Pocus (1993) has three witches revived on Halloween, while Ernest Scared Stupid (1991) features a troll that is resurrected on Halloween. In Goosebumps 2 (2018), the evil ventriloquist's dummy Slappy enacts a spell that brings all the Halloween decorations around a town to life, while in The Curse of Bridge Hollow (2022) a curse bring Halloween decorations around a town to life. In Hallow's End (2003), a spell causes trick-or-treaters to become the characters they are costumed as.
---
The Halloween Haunt
During the 2010s, there have been a number of horror films set around Halloween haunts – the names given for Halloween haunted house attractions, which often consist of people transforming their homes or building elaborate sets in their yards, or more commercial operations that put on seasonal attractions. This is primarily a North American phenomenon.
Films set around Halloween haunts include:- The Bates Haunting (2012), Hayride (2012), 6 Degree of Hell (2012), The Scarehouse (2014), The Funhouse (2015), Charlie Charlie (2016), House of Purgatory (2016), Hell Fest (2018), Scariest Night of Your Life (2018), Haunt (2019) and Fear Pharm (2020), even a comedy with Hans Crippleton: Talk to the Hans (2014). There was also The Houses October Built (2014), a Found Footage effort about filmmakers searching for extreme haunts that was popular enough it led to a sequel The Houses October Built 2 (2017).
All of the abovementioned Halloween haunt films have a conceptual issue. That is that most of them get permission to shoot in an actual Halloween haunt attraction and spend their time taking in the various pop-up effects and scares that the show has on display. The problem is that it becomes impossible to differentiate between the pop-up shows that the film is showing in the course of depicting the Halloween haunt and the scenes where the film tries to create scenes of tension and tries to spook us. The theatricality of the surroundings erases any dividing line. The only films that seemed to evade this trap was Haunt (2019) (for half of it at least), which turned the background into a game of reality and illusion and concentrated on suspense, and Hell Fest (2018) with a group of teens being stalked through a haunt by a masked killer.
The American Scream (2012) was a documentary about people who turn their homes into Halloween haunts, while Haunters: The Art of the Scare (2017) was a documentary about extreme haunts.
---
Halloween: The Tradition
The Tim Burton-produced The Nightmare Before Christmas (1993) was a beautiful Gothic stop-motion animated film set in Halloween Town inhabited by assorted spooky and monstrous creatures. Problems exist when one ambitious hero decides they can take over Christmas too.
Influenced by The Nightmare Before Christmas was the Disney Channel film Halloweentown (1998) in which a regular family discover they are descendants of the denizens of the title town where all the witches and monsters live. This was followed by three sequels Halloweentown II: Kalabar's Revenge (2001), Halloweentown High (2004) and Return to Halloweentown (2006).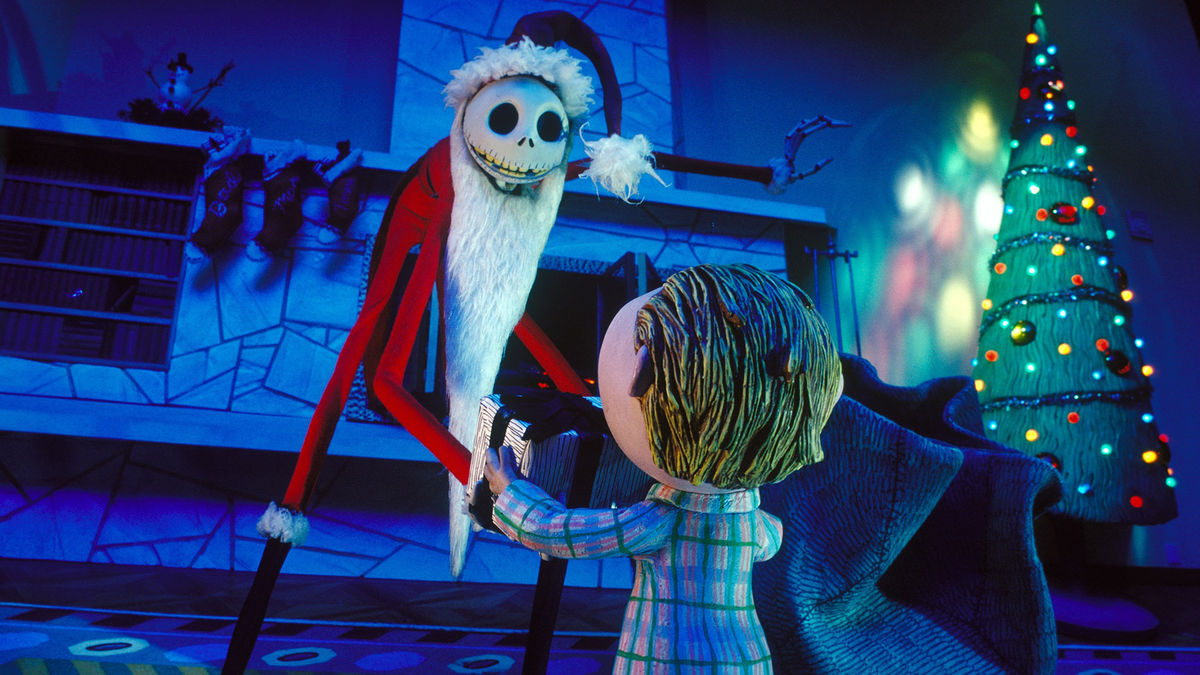 Hanna-Barbera also made the Ray Bradbury-adapted The Halloween Tree (1993) in which a group of trick-or-treating children search for an abducted friend and in the process learn of the origins of Halloween.
Closely related to Halloween is the Mexican Day of the Dead, which takes place on November 2. Frequently incorrectly regarded as the Mexican equivalent of Halloween, it too grew out of the tradition of All Soul's Day and is a time of celebration where the dead are remembered by ritual decoration and with celebrants dressing in vibrant and colourful costume. We have had a couple of animated films based around the Day of the Dead with The Book of Life (2014) and Coco (2017).
---
The Halloween Special
There have been numerous Halloween specials made for tv with the likes of Halloween With the New Addams Family (1977), The Halloween That Almost Wasn't (1979), The Midnight Hour (1985), Elvira's Halloween Special (1986), Double, Double, Toil and Trouble (1993) with the Olsen Twins, Halloween on Ice (1995), the R.L. Stine adaptation When Good Ghouls Go Bad (2001) and Martha Stewart's Halloween Special (2011). There have also been several animated specials for the Disney Channel with Mickey's House of Villains (2002), Once Upon a Halloween (2005), Pooh's Heffalump Halloween Movie (2005) and The Scariest Story Ever: A Mickey Mouse Halloween Spooktacular! (2017).
Numerous ongoing tv series frequently feature Halloween episodes. The Simpsons (1989- ) has made this a tradition, featuring the Treehouse of Horrors specials that often wittily parody well-known horror stories. A sampling of other series to conduct Halloween episodes include Little House on the Prairie (1974-83), Roseanne (1988-97), The Fresh Prince of Bel-Air (1990-6), Frasier (1993-2004), ER (1994-2009), Buffy the Vampire Slayer (1997-2003), Grey's Anatomy (2005- ), The Office (2005-13), Fringe (2008-13), the Doctor Who episode The Halloween Apocalypse (2021), the tv movie A Really Haunted Loud House (2023) and multiple episodes of American Horror Story (2011- ), along with many others, even a cute puppy film The Dog Who Saved Halloween (2011). One of the strangest of the Halloween episodes was Catspaw (1967) on the original Star Trek in which The Enterprise crew face aliens who seemingly wield magic and tap into Earth superstitions about witches and black cats.
Tyler Perry made Boo! A Madea Halloween (2016) and Boo 2! A Madea Halloween (2017), which has his regular characters run through their comedy routines with Halloween-related themes. The criticism would be that Perry is a filmmaker who appropriates horror themes and has no interest in them other than in terms of comedy value with the films all reaching peculiar endings that stand up and preach proper child rearing.
In the Other category would be Trick R Treat (2008), All Hallows' Eve (2013), Tales of Halloween (2015), Halloween Hell Night (2018), Surprise (2018), Bad Candy (2020) and Shriekshow (2022), anthologies of horror tales set on and around Halloween.
The single worst film on this entire page would be the painfully unfunny Adam Sandler comedy Hubie Halloween (2020) – probably the worst of Sandler's career – with him as an imbecile who is made the butt of assorted pranks on Halloween. There was also Halloween Heroes (2021) about a bunch of kids who gain the powers of their Halloween costumes as they fight various menaces.
---
Recommendations
A full list of titles can be found here Halloween Archives
---