The story of Dr Jekyll and Mr Hyde derives from the novella The Strange Case of Dr Jekyll and Mr Hyde (1886) by Robert Louis Stevenson. The original story concerns the good and upstanding Dr Henry Jekyll who becomes fascinated with the nature of good and evil and the way in which society mandates that baser/evil urges be repressed. He invents a formula that allows his evil side to emerge and calls this other self Edward Hyde. Mr Hyde rampages forth as a libertine and is responsible for brutal assaults and a murder. These are eventually traced back to Jekyll's laboratory where Jekyll reveals the truth to his friends before dying.
For related themes see Films About Split Personality, Films About Mad Scientists and Pharmaceuticals and Potions. Most adaptations of the story take place in the Victorian period for which see Victorian Gaslight Mileu.
---
On film, the story of Dr Jekyll and Mr Hyde remains the most adapted genre story ever and there have been multiple interpretations. The story has such a popularity that only a year after it was published, it was adapted to the Victorian stage in the 1887 production starring Richard Mansfield. The dual roles that the part offers is a choice piece of acting for many actors – Frederic March won a Best Actor Oscar for his portrayal in Dr. Jekyll and Mr. Hyde (1931).
The story is a symbol for man's division between socialisation and savagery. This has come to mean different things to different interpreters wherein the Hyde personality can represent everything from the nature of evil to wanton lust and aggression unleashed, even the discovery of sexuality freed from social inhibition. Hyde is variously portrayed as bestial, ugly, deformed and usually unrecognisable from the Jekyll counterpart.
Most film adaptations stick to the basics of the story, some following its details more than others. What should be noted about the original Robert Louis Stevenson story in comparison to almost every single one of the film versions is that it is structured as a mystery told from the viewpoint of Jekyll's friends reporting on Hyde's monstrous activities as they try to piece together who Hyde is and why their friend tolerates him and has become reclusive. In the final chapter, they burst into the laboratory to find Jekyll dying where he leaves a letter confessing what happened. All film versions with the exception of The Testament of Dr Cordelier (1959) abandon this flashback structure and make Jekyll/Hyde into a central character whereupon they concern themselves with his discovery of the formula and the unleashing of Hyde.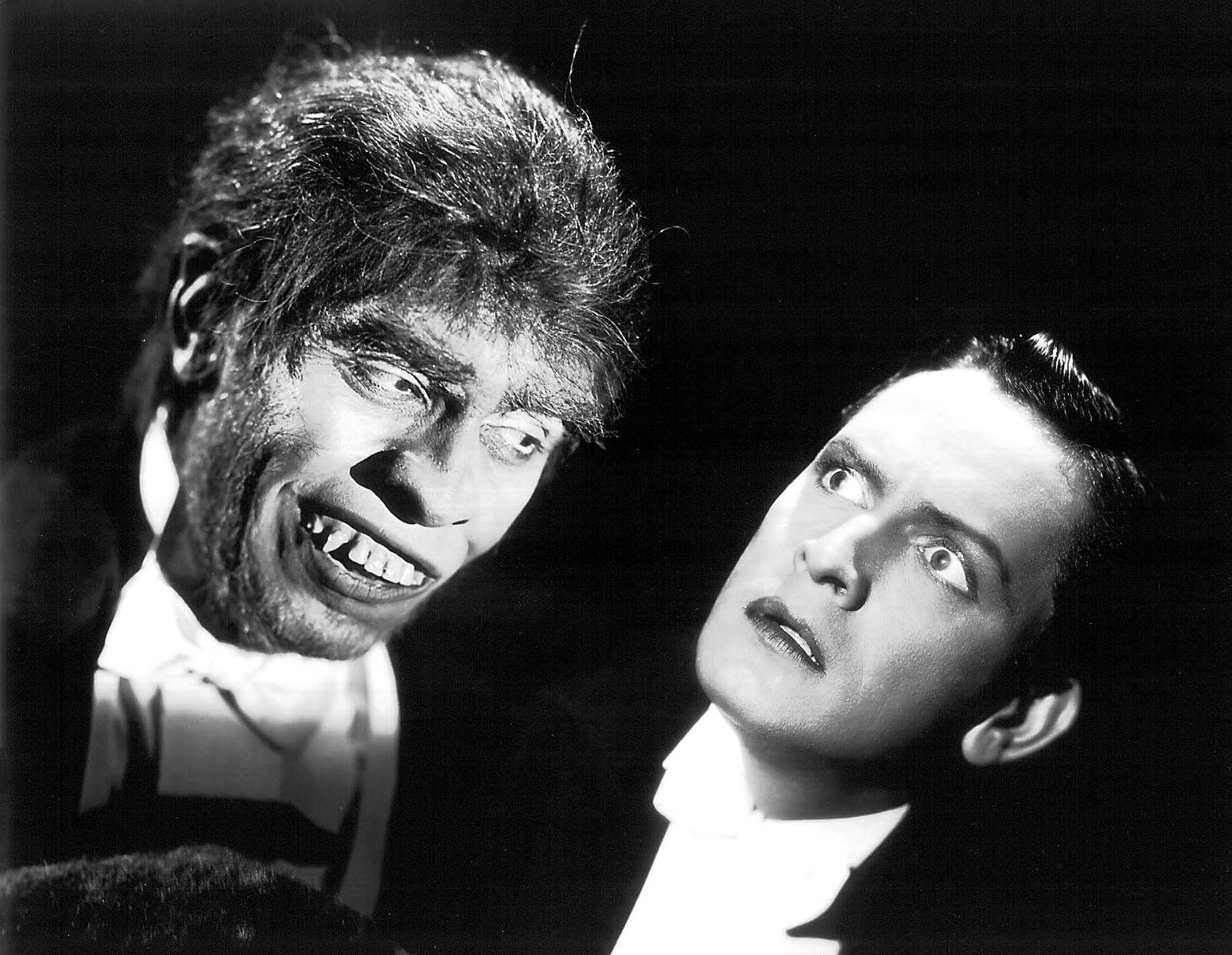 Direct adaptations of the book include:-
– Dr Jekyll and Mr Hyde (1908), a silent short film with Henry Bosworth
– Dr Jekyll and Mr Hyde (1910), a silent Danish version with Alvin Neuss
– Dr Jekyll and Mr Hyde (1912), a silent short film with James Cruze
– Dr Jekyll and Mr Hyde (1913), a silent short film with King Baggot
– Dr. Jekyll and Mr. Hyde (1920), the first full length version with John Barrymore
– Dr Jekyll and Mr Hyde (1920) with Sheldon Lewis
– Der Januskopf (1920), a lost German version from F.W. Murnau with Conrad Veidt
– Dr. Jekyll and Mr. Hyde (1931), the classic and still definitive version with Fredric March
– Dr Jekyll and Mr Hyde (1941) with Spencer Tracy, which opted for a Freudian retelling
– The Testament of Dr Cordelier (1959), the Jean Renoir version starring Jean-Louis Barrault, which is probably the most faithful of all the versions to the Robert Louis Stevenson text
– The Two Faces of Dr. Jekyll (1960), the Hammer Films version with Paul Massie
– Dr Jekyll and Mr Hyde (tv movie, 1968) with Jack Palance
– I, Monster (1971) also with Christopher Lee
– The Man with Two Heads (1972), a cheap version with Denis DeMarne
– Dr Jekyll and Mr Hyde (tv movie, 1973), a musical version starring Kirk Douglas
– Dr Jekyll and His Women (1981), a version from Walerian Borowczyk with Udo Kier as Dr Jekyll
– Dr Jekyll and Mr Hyde (tv movie, 1981) with David Hemmings
– The Strange Case of Dr. Jekyll and Mr. Hyde (1985), Russian adaptation starring Innokenti Smoktonovsky
– Dr Jekyll and Mr Hyde (1986), an animated Australian tv adaptation
– Edge of Sanity (1989) with Anthony Perkins
– The Strange Case of Dr Jekyll and Mr Hyde, an episode of the tv series Nightmare Classics (1989) with Anthony Andrews
– Jekyll and Hyde (tv movie, 1990) with Michael Caine
– Mary Reilly (1996), with John Malkovich, which tells the story from the point-of-view of the title character, Dr Jekyll's maid (Julia Roberts)
– My Name is Shadow (1996), a Spanish version starring Eric Gendron
– Dr Jekyll and Mr Hyde (1999), a bizarre tv pilot that combines the story with Hong Kong martial arts and featured Adam Baldwin playing a Jekyll as a superhero
– Jekyll & Hyde: The Musical (2001), the filmed version of a stage musical starring David Hasselhoff
– Dr Jekyll and Mr Hyde (2002) directed by and starring Mark Redfield
– Dr Jekyll & Mr Hyde (2002), a British tv version with John Hannah
– The Dr. Jekyll and Mr. Hyde Rock'n'Roll Musical (2003) with Alan Bernhoft
– Jekyll + Hyde (2006), a modernised version with Bryan Fisher
– The Strange Case of Dr. Jekyll and Mr. Hyde (2006) with Tony Todd
– Jekyll (2007), a modernised BBC tv series with James Nesbitt as Jekyll's ancestor
– Jekyll (2007) with Matt Keeslar where Hyde becomes a virtual creation
– Dr. Jekyll and Mr Hyde (2008), a modernised version starring Dougray Scott.
– Dr Jekyll and Mr Hyde (2017) starring Shaun Paul Piccinino
– Jekyll and Hyde (2021) starring Michael McKell
– Doctor Jekyll (2023), a modernised version starring Eddie Izzard
The majority of film versions keep the story in the Victorian setting – the era that the book was written. However, there are a number of these that update the story to the present day – Jekyll + Hyde (2006) where Jekyll is trying to perfect designer drugs; the fine BBC tv series Jekyll (2007); Jekyll (2007) where Hyde becomes a virtual creation; Dr. Jekyll and Mr Hyde (2008) where the personalities are placed on trial in a modern American courtroom; the US tv series Do No Harm (2013) where the Jekyll equivalent (Steven Pasquale) is a neurosurgeon who invents a drug; and the South Korean tv series Hyde, Jekyll, Me (2015), which places a romantic spin on the story.
There have been various sequels, mostly featuring Jekyll's children rediscovering his work with Son of Dr Jekyll (1951) and Daughter of Dr Jekyll (1957). Jekyll's grandson was conducting experiments in aggression in Dr Jekyll's Dungeon of Death (1979), while in the tv series Jekyll and Hyde (2015) concerns Jekyll's grandson (Tom Bateman) in the 1930s and the Jekyll (2007) mini-series had his ancestor rediscovering his heritage in the present.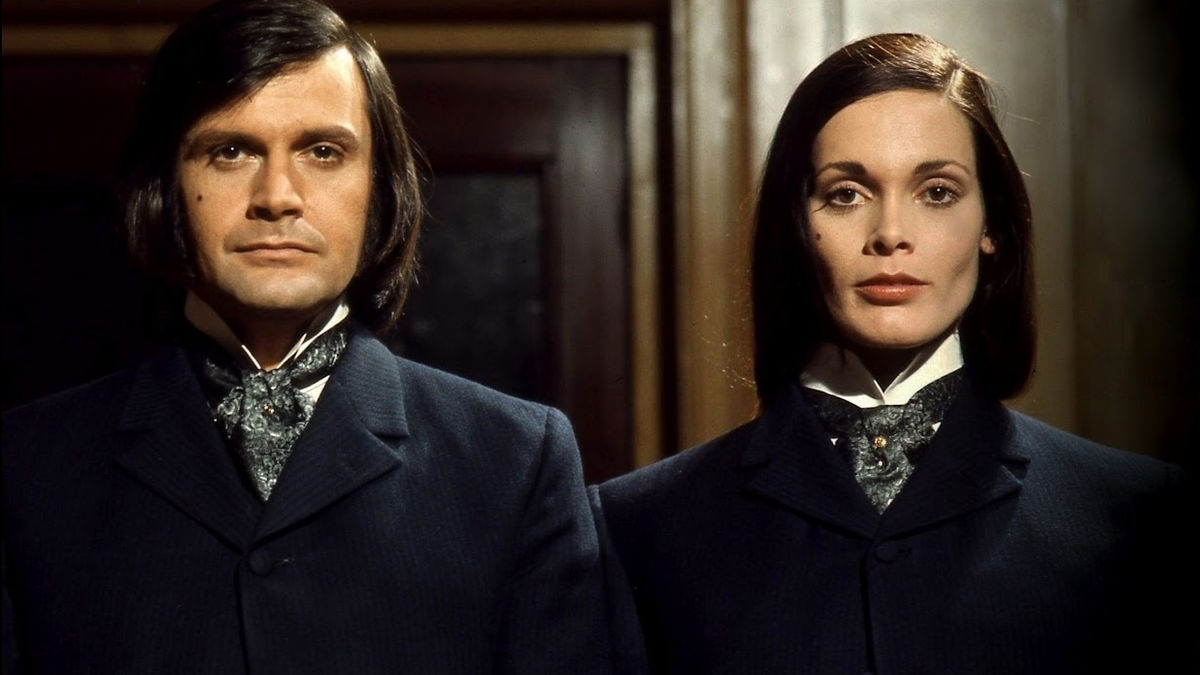 There have been numerous different takes on the story including
– Comedy variations – Abbott and Costello Meet Dr Jekyll and Mr Hyde (1953) with Boris Karloff in the role, the obscure Hammer film The Ugly Duckling (1959) and the Italian My Friend, Dr Jekyll (1960)
– Parodies – Dr Heckyl and Mr Hype (1980) and Jekyll and Hyde … Together Again (1982)
– Erotic/adult takes – The Adult Version of Jekyll and Hyde (1972), The Naughty Dr. Jekyll (1973), The Erotic Dr Jekyll (1976), Jekyll and Hyde (2000), Dr. Jekyll & Mistress Hyde (2003), Jacqueline Hyde (2005), Paula-Paula (2010) and The Possession of Mrs Hyde (2018)
– Versions where Dr Jekyll turns into a woman – the Hammer film Dr Jekyll and Sister Hyde (1971) with Ralph Bates turning into Martine Beswick and the comedy Dr Jekyll and Ms Hyde (1995) with Tim Daly turning into Sean Young
– Gender-flipped versions where the Jekyll/Hyde roles are played by a woman such as the abovementioned erotic film Dr. Jekyll & Mistress Hyde and Madame Hyde (2017) starring Isabelle Huppert, plus Killer Bash (1996) set in a frat house with an avenging female Jekyll.
– Musicals – the 1973 Kirk Douglas starring tv movie, Jekyll & Hyde: The Musical (2001) and The Dr. Jekyll and Mr. Hyde Rock'n'Roll Musical (2003)
– Blaxploitation takes – Dr Black and Mr Hyde (1976) in which Dr Jekyll (Bernie Casey) is an African-American man who becomes a rampaging white-skinned monster after taking the formula.
– a children's tv series Julia Jekyll and Harriet Hyde (1995-8)
Dr Jekyll is regarded as one of the Famous Monsters and there are several films in which he crosses over/meets up with other classic monsters as in The League of Extraordinary Gentlemen (2003) played by Jason Flemyng, in the tv series Penny Dreadful (2014-6) played by Shazad Latif and in The Mummy (2017) played by Russell Crowe, as well as a cameo appearance in Van Helsing (2004). Dr Jekyll and the Wolfman (1972) is not strictly a Famous Monsters film but has Dr Jekyll (Jack Taylor) meet Paul Naschy's wolfman Waldemar Daninsky.
Dr Jekyll was played for laughs in the appealing Claymation film Mad Monster Party? (1967) and the animated Igor (2005) and Hotel Transylvania (2012), while the comedy Carry On Screaming (1966) features the use of the Jekyll formula. The animated The Pagemaster (1994) is set in The Land of Fiction and features a Dr Jekyll voiced by Leonard Nimoy amid other famous fictional characters.
---
The Jekyll/Hyde Copies
The idea of someone who undergoes a dramatic transformation between usually good and monstrous/evil personalities has been used in a number of other films. These could include comic treatments like The Nutty Professor (1963) which has an uber-klutzy Jerry Lewis inventing a formula that turns him into a smooth crooner, and its remake The Nutty Professor (1996) where a shy, 400 pound Eddie Murphy takes a formula that turns him into an obnoxious hyper-adrenalised exercise junkie. The blackly satiric How to Get Ahead in Advertising (1989) has Richard E. Grant as an advertising exec whose life is taken over by an amoral boil on his shoulder.
Others variations include Monster on the Campus (1958) in which a scientist reverts to a caveman after infection from the blood of a prehistoric coelacanth; The Manster (1959) about a man taken over by an evil head that emerges on his shoulder; The Mask (1961) about a ritual mask that brings out the wearer's evil side; The Jekyll and Hyde Portfolio (1971) about a split-personalitied killer; Horror High/Twisted Brain (1974) where a high school student creates a formula that allows him to take revenge against his tormentors;and Fatal Pulse (1987), a slasher movie variation where an academic's experiments cause him to become a killer.
Luster (2010) features Andrew Howard at literal war with his evil split personality; Let Her Out (2016) is about a woman fighting to stop her unborn twin taking over her body; and Daniel Isn't Real (2019) has Miles Robbins fighting to stop his malevolent imaginary childhood companion Patrick Schwarzenegger taking over his body.
There have also been assorted tv variations. In the Star Trek episode The Enemy Within (1966), a transporter accident splits Captain Kirk into two people – one docile and ineffectual and the other bestial. There was also The Man from Atlantis episode C.W. Hyde (1977) where a prehistoric enzyme affects one of the series' regulars; and the Logan's Run episode Half Life (1977) where the characters encounter a society that uses a device that splits everybody into two halves where the Hyde equivalents are then banished from the utopia the others enjoy.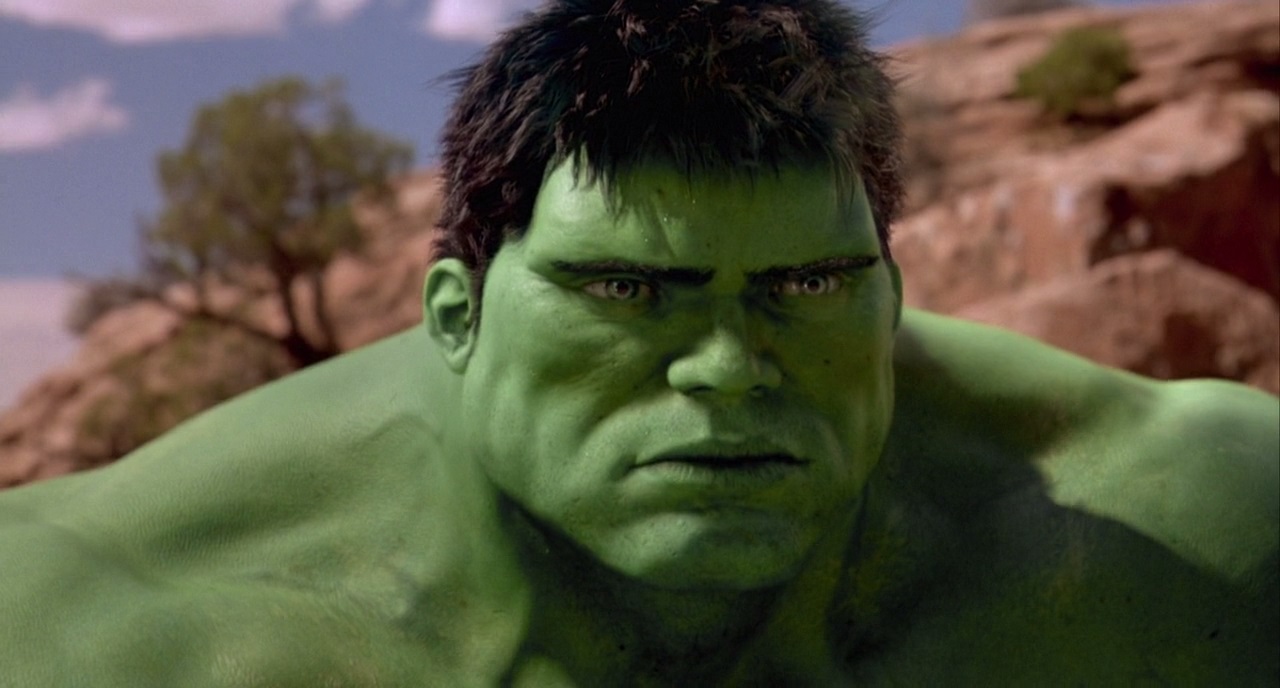 The most famous Jekyll and Hyde variant though is Marvel Comics' The Incredible Hulk, which spins the Jekyll and Hyde divide out into a superhero treatment. Here scientist Bruce Banner is affected by gamma rays, which cause him to become the rampaging green or grey-skinned Hulk who emerges whenever he gets angry.
The Hulk has appeared on screen a number of times, most notably with the tv series The Incredible Hulk (1977-81) and its theatrically released pilot The Incredible Hulk (1977) and assorted tv movie follow-ups The Incredible Hulk Returns (1988), The Trial of the Incredible Hulk (1989) and The Death of the Incredible Hulk (1990), all starring Bill Bixby as Banner and Lou Ferrigno as the Hulk.
In more recent years, there was the big screen Hulk (2003) starring Eric Bana and The Incredible Hulk (2008) with Edward Norton, plus assorted films of the Marvel Cinematic Universe beginning with The Avengers (2012) and continuing through Avengers: Age of Ultron (2015), Thor: Ragnarok (2017), Avengers: Infinity War (2018) and Avengers: Endgame (2019) where the role is played by Mark Ruffalo where the various actors transform into a giant rampaging Hulk through CGI. There have also been several animated films Hulk Vs (2009), Planet Hulk (2010) and Hulk: Where Monsters Dwell (2016). There was also the tv series She-Hulk: Attorney at Law (2022- ) where a female equivalent is played by Tatiana Maslany.
One of the copycats of the Incredible Hulk came in the character of Niki Sanders (played by Ali Landers) in the tv series Heroes (2006-10), a regular mom who could split between being a lethal assassin.
---
Recommendations
A full list of titles can be found here Jekyll and Hyde Themes
---