---
The Coming of Age story is one of the staples of cinema. It is a story that takes place on the cusp between childhood and adulthood. It generally centres around the defining events whereby the protagonist moves from one state to the other – in effect the events that shape their growing up.
Coming of Age stories are frequently (although by no means exclusively) autobiographical ones on behalf of their directors/writers. They are usually set in a specific locale and time – that is to say they evoke a place in the past, their own creator's childhoods. They are stories of first loves, of friendships made that last forever, and how the young protagonists pursue dreams and define themselves against the expectation of their family and peers or sometimes the harsh circumstances they grow up in.
These stories should also be differentiated from children's films, which usually feature younger protagonists – the films covered here feature adolescents and teens where a crucial element of the plot is the aspect of growing up. Children's films are simply about kids having an adventure for the most part, while Coming of Age stories are usually (although certainly not always) tinged with a patina of nostalgia and are about looking back to the past.
There have been numerous classics in the field from George Lucas's second film American Graffiti (1973), John Hughes' The Breakfast Club (1985) to the Stephen King adaptation Stand By Me (1986) and Terrence Malick's The Tree of Life (2011) to more recent works like Boyhood (2014), Lady Bird (2016) and American Honey (2016).
By their very nature, Coming of Age stories are realistic not fantastic. That said, there are a number of occasions upon which the genre has been adapted to fantastical cinema. These could include regular Coming of Age stories but with the addition of fantastical elements in the background such as the ghosts in Can't Be Heaven (1998) and The Divine Ryans (1999), the appearance of the Frankenstein monster in The Spirit of the Beehive (1974), the Magical Realist elements of the Japanese Village of Dreams (1995). Or it may be the use of a fantastical method of telling the story such as in Heavy Traffic (1973) where animator Ralph Bakshi offers a stylised animated account of his formative years in Brooklyn.
---
Children in an Adventure with Fantastic Elements
Certainly not all films in which children encounter fantastic elements can be considered Coming of Age stories. However, there are a number of genre examples in which the usual tropes of the Coming of Age story play out against these backdrops or settings.
The sweetest and loveliest of all childhood stories is Steven Spielberg's E.T. – The Extra-Terrestrial (1982) in which a lonely Henry Thomas finds a friend in a stranded alien, a story that Spielberg says was inspired by his own emotions following the divorce of his parents. Other Spielberg-influenced works such as Explorers (1985), Super 8 (2011) and Earth to Echo (2014) feature similar tales of children facing life-changing events as a result of meetings with aliens.
In other tales, a mysterious visitor comes to stand in for an absent friend or parent figure as in Hearts in Atlantis (2001) where young Anton Yelchin befriends a psychic Anthony Hopkins. The Hayao Miyazaki anime My Neighbor Totoro (1988) is about a young girl discovering mysterious creatures in the garden against the backdrop of family troubles. The strangest of these was Three Wishes (1995) with Patrick Swayze as an unconventional but wise stranger who influences the family he comes to stay with and is eventually revealed to be the companion of a genie who takes the guise of his dog.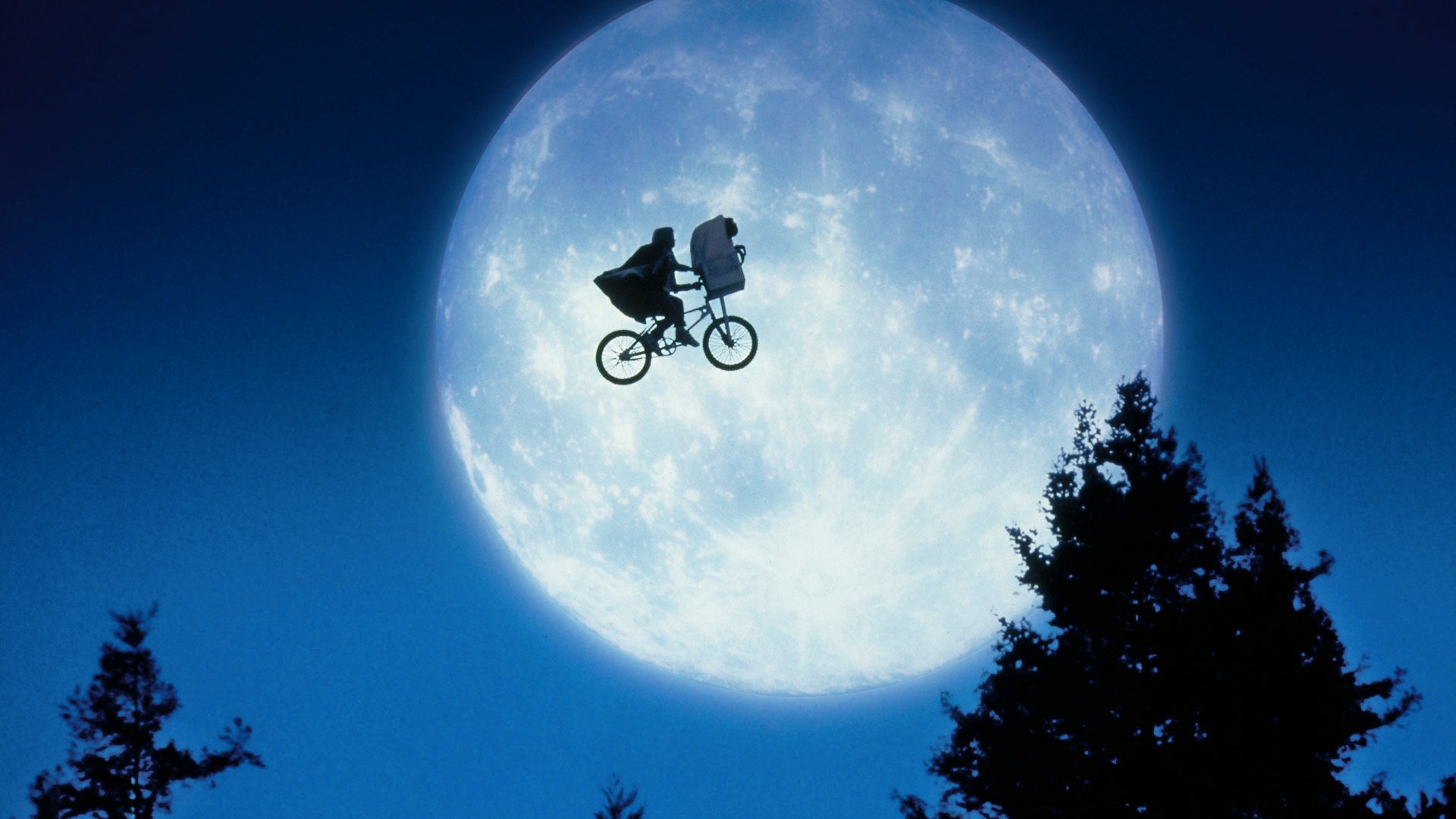 Sometimes such stories can involve protagonists with unusual abilities such as Kiki the witch in Kiki's Delivery Service (1989) and Sean Biggerstaff and his ability to freeze time in Cashback (2006). Or else the teenager whose father has psychic abilities in What Ever Happened to Harold Smith? (1999). The most successful work in this vein is the Harry Potter films beginning with Harry Potter and the Sorcerer's Stone (2001) that trace a young wizard as he comes into a discovery of his abilities and his journey into adulthood to confront the great destiny and battle that awaits.
Others are works set against worlds in abrupt transition, especially a subset of stories featuring teenagers against the backdrop of invasions by another country as in Red Dawn (1984), Tomorrow When the War Began (2010), Red Dawn (2012) and How I Live Now (2013). Both the tv series The Tripods (1984-5) and the films The 5th Wave (2016) and Rim of the World (2019) are Coming of Age stories set against the backdrop of alien invasion.
Peggy Sue Got Married (1986) allowed grown-up housewife Kathleen Turner to travel back in time to her youth and make over disastrous life decisions.
Radio Flyer (1992) uses fantastic elements to allegorise a story about escape from childhood abuse. A more unusual take was I Kill Giants (2017) featuring a young girl with a problem background and her retreat into a probably imaginary world where she must battle against giants.
Onward (2020) is a Coming of Age tale in which two brothers who are elves who set out on a half-baked quest modeled on role-plaiyng games that ends up having transformative effect.
A particularly charming effort was Richard Linklater's Apollo 10½: A Space Age Childhood (2022), an animated story about a teenage boy who is recruited to fly a secret Moon mission. There are occasional charms to Crater (2023), a film set on a Lunar colony centred around a group of children who steal a lunar rover to visit a mystery crater.
---
Coming of Age Horror Stories
The classic Coming of Age horror story was the Stephen King tale It (1986) and its various filmed versions the tv mini-series It (1990) and the film It (2017) and its sequel It: Chapter Two (2019) about six children facing a monster in the form of a clown that preys upon their town and their return to face it again as adults after 27 years. It is also heavily influential on the tv's hit show Stranger Things (2016- ) about a group of kids in the 1980s and their ongoing battle against other-dimensional monstrosities.
The beautiful and underrated Lady in White (1988) is a Coming of Age ghost story, as also was the anime When Marnie Was There (2014). Mr Harrigan's Phone (2022) was a Stephen King adaptation about a boy befriending an old man – only to then receive text messages from beyond once the old man dies.
Kasi Lemmons' Eve's Bayou (1997) is a tale growing up amongst a dysfunctional family in the Louisiana bayous where voodoo plays a very real element in their lives.
Both the New Zealand-made The Scarecrow (1982) and The Fields (2011) are Coming of Age stories where killers lurk in the background, while Summer of 84 (2018) features a group of children who set out to prove that their neighbour is a serial killer.
On unique and well worthwhile variant was Bones and All (2022) featuring two teen protagonists drifting through the US Midwest while coming to terms with the fact that they have a condition that makes them cannibals.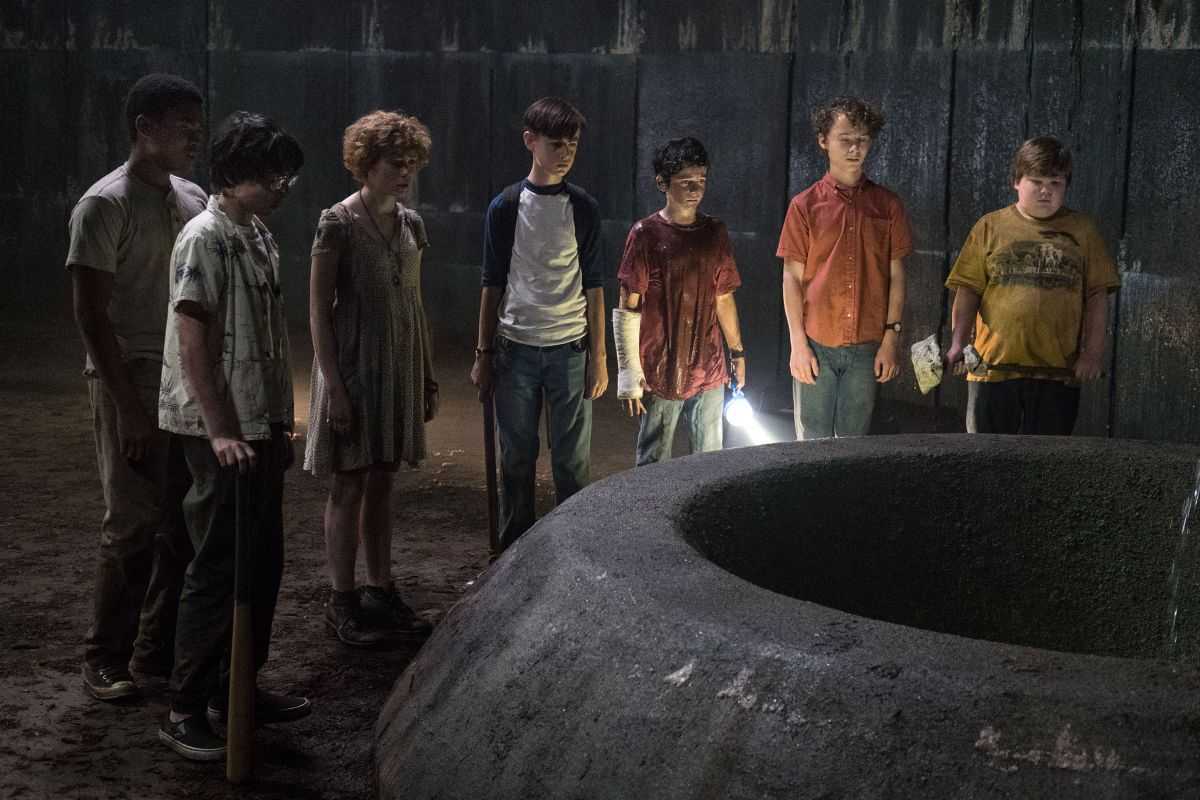 ---
A Childhood in Fandom
There are a number of these works that centre themselves around the childhoods of those who love science-fiction and horror fandom. Frankenstein and Me (1996) is an affectionate work about a group of horror-loving kids who set out to find a Frankenstein monster. The Spanish The Spirit of the Beehive (1974) is an extraordinary work that culminates in the appearance of the spirit of the Frankenstein monster to a young girl.
Joe Dante's Matinee (1993) is a Coming of Age story set during the Cuban Missile Crisis, which comes with Dante's characteristic affection for the monster movies of the era. J.J. Abrams' Super 8 is a tale about amateur filmmakers who come up against a real alien.
Slash (2016) is a Coming of Age story about a sexually uncertain youth set around the practice of writing gay fanfiction.
5-25-77 (2022) is an autobiographical work about filmmaker Patrick Read Johnson's teen years as a fan and wannabe filmmaker and how a tour of the Industrial Light and Magic facility and being granted a screening of uncompleted footage from Star Wars (1977) changed his life.
---
The Bildungsroman
Closely related to the Coming of Age story is the bildungsroman, the story of a young man or woman who sets out (or is forced) from their sheltered life into the wider world to find their place in life and does so after a series of adventures and learning experiences and triumphs against adversary. In some of these, the stories feature direct stand-ins for youths in the form of little people such as the hobbits in The Lord of the Rings or the Gelflings in The Dark Crystal (1982).
A large number of fantasy stories could fall into the bildungsroman – see examples such as The Dark Crystal, The Black Cauldron (1985), The Lion King (1994), Earthsea (2004), Eragon (2006) and The Chronicles of Narnia films and most of Hayao Miyazki's works. The two most famous examples of this would be Luke Skywalker in Star Wars (1977) and Frodo Baggins in The Lord of the Rings: The Fellowship of the Ring (2001) and sequels.
---
Recommendations
A full list of titles can be found here Coming of Age Stories
---