---
There are probably few films featured on this site where romance – the attraction of two people for one another (or given that this is a fantastic site and that one or other parties can sometimes be non-human perhaps we should say two beings for one another) – does not feature. These attractions are covered under the themes Romance in Fantastic Cinema and Sex in Fantastic Cinema. Not all films featuring a romantic element however are Romantic Comedies.
The Romantic Comedy as a genre began in the 1930s and has proven a reliable box-office staple since then. Indeed, almost any contemporary actress who gains a A-list name finds that these films can become the bread and butter of her career and/or becomes typecast in such roles – see the likes of Julia Roberts, Drew Barrymore, Jennifer Aniston, Meg Ryan and Jennifer Lopez to name but the most prominent.
The genre has developed some staple tropes over the years. One of these is the Meet Cute wherein both parties first meet under quirky or awkward circumstances, where attraction may bloom or just as equally the couple will prove to be instant opposites and dislike/conflict results. The story usually features some dramatic device to drive the two apart. The rest of the show is then about how the two come together despite this obstacle and are reunited for what is usually implied as being a Happy Ever After ending.
The Romantic Comedy has led to a number of permutations. The comedy element need not even be present, rather what the romcom seems to refer to is a film that maintains a light, upbeat fantasy that true loves exists and will win out in the end. Increasingly in recent years, it has broached same sex attractions, a subject that was taboo not too many years before.
A special case should also be made for Bollywood cinema, which seems to wind a romantic element in no matter what type of film it is – be it a horror film like Raaz (2002) or a Terminator copy like Endhiran (2010).
---
Types of Fantastical Romantic Comedies
i) Romantic Comedies Involving Non-Human Characters
This is frequently a variant on the Meet Cute wherein one of the parties must hide the fact that they are not human from the other or both hide this from outsiders, resulting in much comedic misunderstanding, before realising that such quirkiness is what endears them to the other. Examples here include
– Darryl Hannah and Sara Paxton as mermaids in respectively Splash! (1984) and Aquamarine (2006). One variant on this was The Fantastic Water Babes (2010) where Gillian Chung is fooled into believing she is a mermaid
– Electric Dreams (1984) where Lenny Von Dohlen's home computer becomes artificially intelligent and begins competing with him for the affections of neighbour Virginia Madsen; Jexi (2019) where Adam Devine has aid from an artificially intelligent mobile app that gets jealous when he becomes involved with a girl; and Superintelligence (2020) where Melissa McCarthy aided by a powerful A.I. as she tries to reconnect with her ex
– Ann Magnuson in a love triangle between an android and his creator (both played by John Malkovich) in Making Mr Right (1987)
– Kim Cattrall as a mannequin come to life in Mannequin (1987) and Kirsty Swanson as a statue come to life in the sequel Mannequin on the Move (1991)
– Kim Basinger as an alien visitor in My Stepmother is an Alien (1988)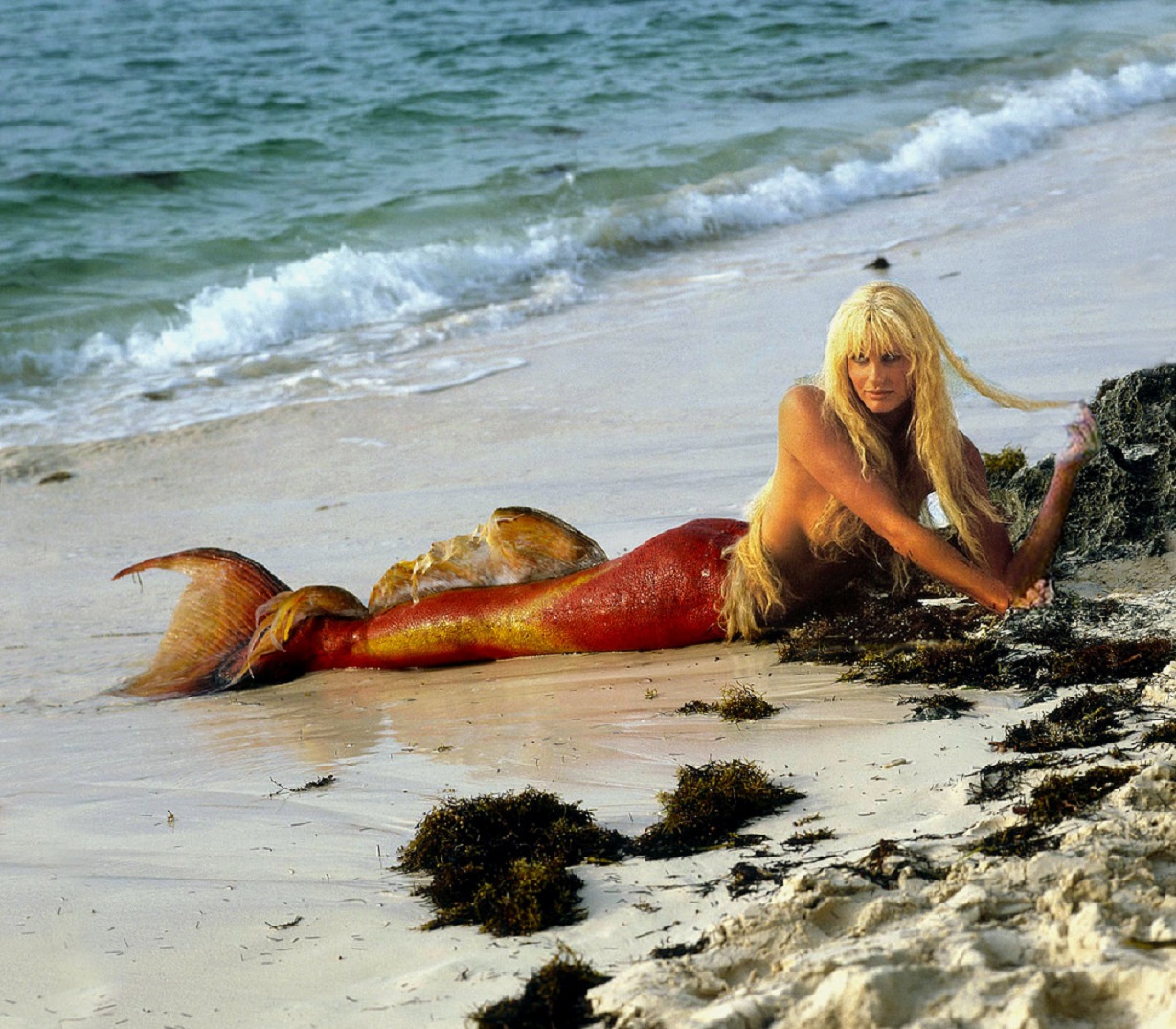 – Emmanuelle Beart as an angel in Date with an Angel (1987). There was also Michael (1996) in which the romantic parties are both human but are trying to deal with the existence of John Travolta as an angel, as well as Two of a Kind (1983) where Travolta and Olivia Newton-John are mortals caught in a bet between God and The Devil.
– L.A. Story (1991) where Steve Martin's love life is aided by a talking billboard that can predict the future
– Rupert Penry Jones as an ideal guy manifested out a computer in Virtual Sexuality (1999)
– Reese Witherspoon as a ghost in Just Like Heaven (2005). Or Over Her Dead Body (2008) where the romantic parties must deal with his undead ex Eva Longoria, while the hero of the Hong Kong comedy Pretty Ghost (1991) is aided in his romantic endeavours by a mischievous ghost, before he eventually decides to marry the ghost
– Haruka Auase as a time-travelling cyborg in Cyborg She (2007)
– Nicholas Hoult as a zombie in Warm Bodies (2013) and Eat Brains Love (2019) where both the romantic leads are zombies
– Lin Min Chen as a hopping vampire in Vampire Cleanup Department (2017)
---
ii) Romantic Comedies About Those With Fantastical Abilities
In these, one or other person has a unique or different ability. The plot arcs, which centre around having to hide this to be accepted before usually realising they do not need to, are essentially the same as in the above section. Examples here include:-
– Veronica Lake as a witch in I Married a Witch (1942), Nicole Kidman and Sandra Bullock as sisters who are witches in Practical Magic (1998) and Kidman as a witch in Bewitched (2005)
– Robert Downey, Jr. as the reincarnation of Cybill Shepherd's late husband in Chances Are (1989)
– Demi Moore as a clairvoyant in The Butcher's Wife (1991)
– Chingmy Yau as a pyrokinetic in She Starts the Fire (1992) and Pyrates (1991) where Kevin Bacon and Kyra Sedgwick find they have pyrokinetic abilities whenever they come together, as well as Nice Girls Don't Explode (1987) where Michelle Meyrink is fooled by her mother into believing she has starts fires whenever her emotions are aroused
– Love Potion No 9 (1992) where biochemists Tate Donovan and Sandra Bullock synthesize a Gypsy love potion
– Bridget Fonda as a magician's assistant who gains real magic powers in Rough Magic (1995)
– Amanda Pays with telepathy in Solitaire for 2 (1995)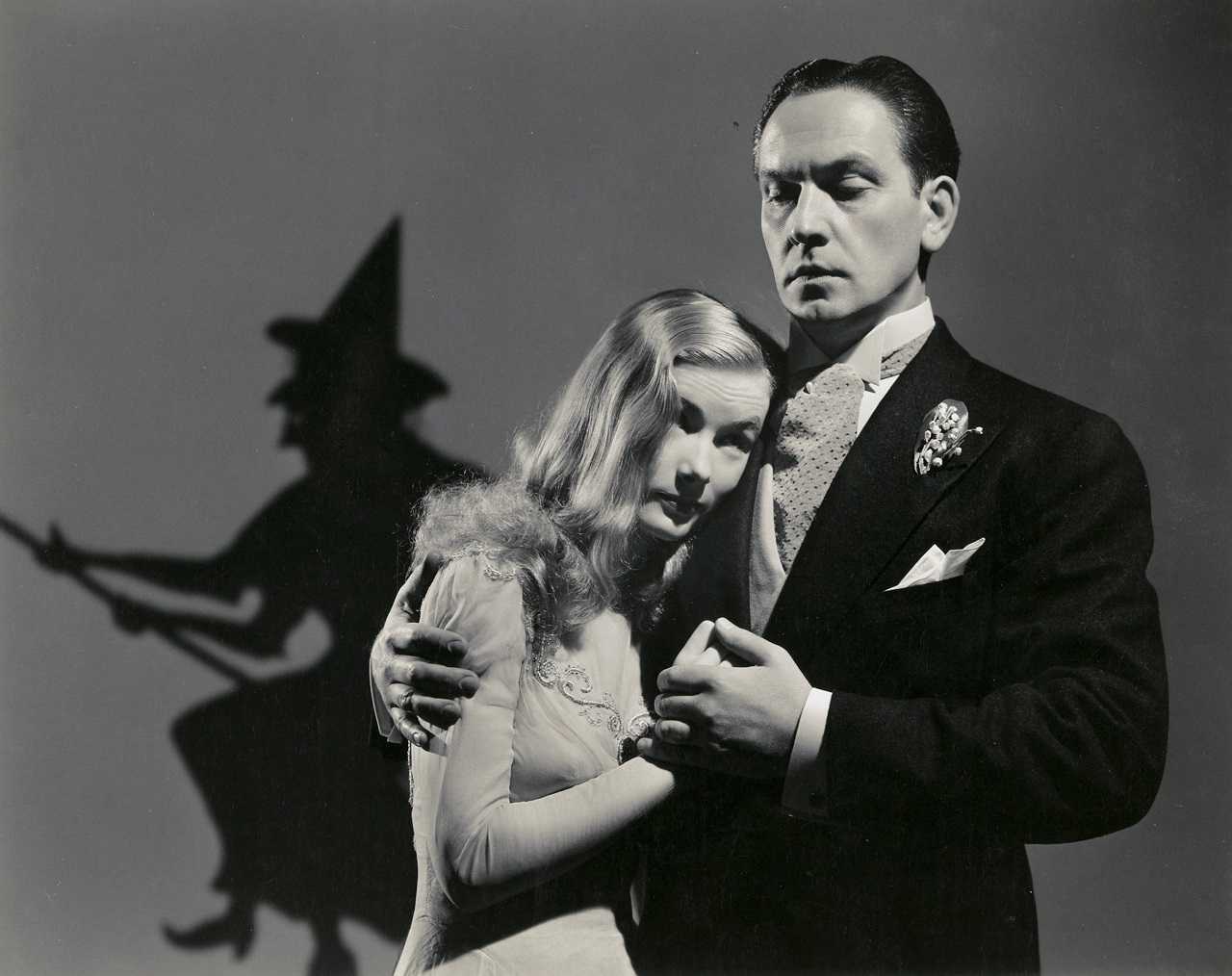 – Sarah Michelle Gellar and Penelope Cruz developing magical cooking abilities in respectively Simply Irresistible (1999) and Woman on Top (2000)
– Mel Gibson with the ability to read women's minds in What Women Want (2000), Andy Lau in the Chinese remake What Woman Want (2011) and Taraji P. Henson in the sex-reversed What Men Want (2019)
– Just My Luck (2006) where Lindsay Lohan and Chris Pine swap their respective good and bad 'luck'
– Ghost Town (2008) where Ricky Gervais can see ghosts
– Magic in the Moonlight (2014) where sceptic Colin Firth falls in love with possibly fake medium Emma Stone
– Looks That Kill (2020) where Brandon Flynn causes anyone who looks at his face to die
---
iii) Temporal Romance
This involves relationship with one or other party having to pass through or becoming/being unstuck in time
– Groundhog Day (1993) where Bill Murray is trapped in a timeloop and forced to experience the same day over and over where he uses the experience to perfect his ultimate date with Andie McDowell; Palm Springs (2020) with Andy Samberg and Cristin Milioti trapped together trapped together in a timeloop at a wedding; and The Map of Tiny Perfect Things (2021), a Young Adult version with Kyle Allen and Kathryn Newton trapped in the same day
– About Time (2013) in which Domhnall Gleeson tries to perfect the perfect romance with Rachel McAdams after discovering an ability to go back into his past and change time. In Time Freak (2018), Asa Butterfield and Adam Levine creates a time travel device and uses it to change past mistakes and reunite with Sophie Turner after she breaks up with him, while in When We First Met (2018) Adam Levine goes back in time to win the girl who turned him down.
– In James vs. His Future Self (2019), a scientist is visited by his future self travelled back in time to prevent him leading a miserable life and push him together with a girl.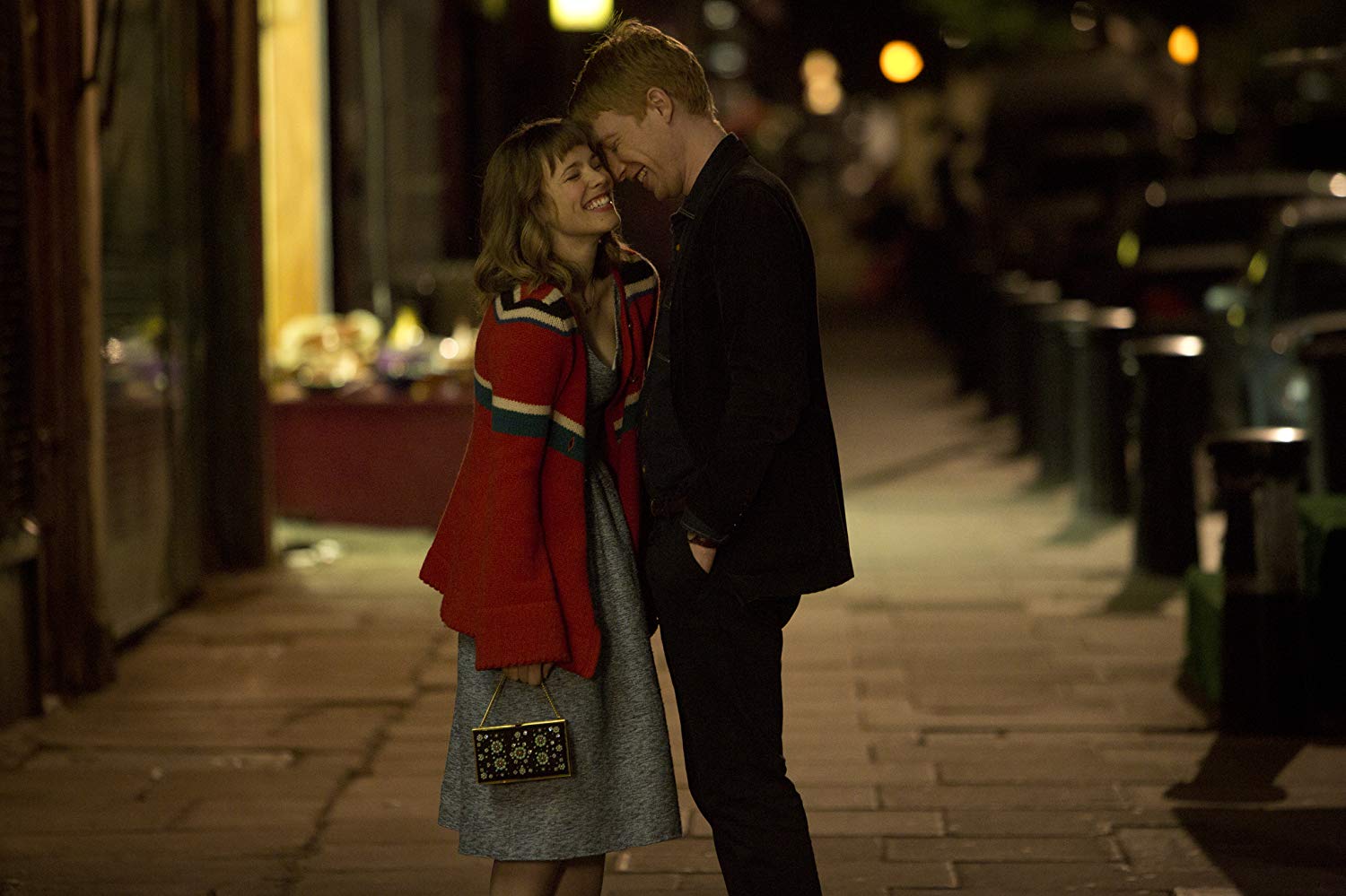 – Persons separated across time or thrown into different eras such as Hugh Jackman as a 19th Century aristocrat thrust into the present day in Kate & Leopold (2001), or Happy Accidents (2000) in which Marisa Tomei develops a relationship with Vincent D'Onofrio who claims to come from the future.
– Cyborg She where a lonely teen romances a cyborg girl come back in time before realising that he will build her in the future
– Long Story Short (2021) where every few minutes Rafe Spall is thrown forward one year in time on his wedding anniversary and tries to stop his marriage falling apart
– One could also include Ghosts of Girlfriends Past (2009), a romcom variant on A Christmas Carol (1843) where insensitive playboy jerk Matthew McConaughey is taken on a tour of his past by three ghosts to redeem him
---
iv) Romantic Comedies Against Unusual Backdrops
Usually this sub-grouping would be reserved for examples that are road movies or involve international travels.
One fantastic example would be Seeking a Friend for the End of the World (2012) where Steve Carell and Keira Knightley strike up a relationship 21 days before the end of the world. A Guide to Dating at the End of the World (2022) concerns the attraction between two people who are last ones left after the rest of humanity has disappeared.
Another example might be Yesterday (2019) in which wannabe songwriter Himesh Patel wakes up in an alternate world where The Beatles never existed and claims their songs as his own through which he connects with manager Lily James. A similar plot occurs in Love at Second Sight (2019) where a man wakes up in an alternate timeline where his wife does not know him and sets out to win her back.
Timer (2009) is set in a future where people are given an implant that counts down the time until they meet their true love and soulmate.
Moonshot (2022) was a romantic comedy involving a stowaway on a flight to Mars.
Spontaneous (2020) is a particularly witty comedy about two teenagers who develop an attraction in the midst of a strange phenomenon where their classmates begin to randomly explode.
At want of a section to include such, I will place here assorted bodyswap films such as I Are You, You Am Me (1982), 13 Going on 30 (2004) and It's a Boy Girl Thing (2006), which usually involve a guy and a girl swapping or ending up in different bodies, during the course of which they discover affection for the other.
---
Recommendations
A full list of titles can be found here Romantic Comedies
---