---
Crew
Director – Robert Voskanian, Screenplay – Ralph Lucas, Producer – Robert Dadashian, Photography/Art Direction – Mori Alavi, Music – Rob Wallace, Special Effects – Jay Owens. Production Company – Panorama Films.
Cast
Laurel Barnett (Alicianne Del Mar), Rosalie Cole (Rosalie Nordon), Richard Hanners (Len Nordon), Frank Janson (Joshua Nordon), Ruth Ballen (Elizabeth Whitfield)
---
Plot
Alicianne Del Mar travels to the backwoods to take up a position as nanny to young Rosalie Nordon. She becomes concerned by Rosalie's defiant behaviour and at her constantly spending time in the graveyard. At the same time, the neighbours in the area start being killed in mysterious ways that may be being caused by Rosalie.
---
Devil children movies were a big thing in the 1970s following the successes of The Exorcist (1973) and The Omen (1976). This is an interestingly forgotten little obscurity from that period. It did the drive-in circuits but Robert Voskanian never made another film and nobody involved appears to have gone in to do much again either.
The Child plays out like a devil child that takes place in the same dream-like atmosphere of Let's Scare Jessica to Death (1971), although it is never a film where much is clear about what is happening. There is something different to the film's setting – in a more Gothic thriller, set say a hundred years earlier, Laurel Barnett could well be a Victorian governess going to take up a position in a big, brooding country manor. It is unusual to see this type of story uplifted and transposed to the Appalachian backwoods.
In what was his only film outing, Robert Voskanian is determined to pile on the atmosphere, frequently to the point of overkill. Voskanian generates some undeniably sinister effect from things like lit-up Halloween lanterns turning to follow people around a room or silhouetted scarecrows. And there is certainly some great colour photography.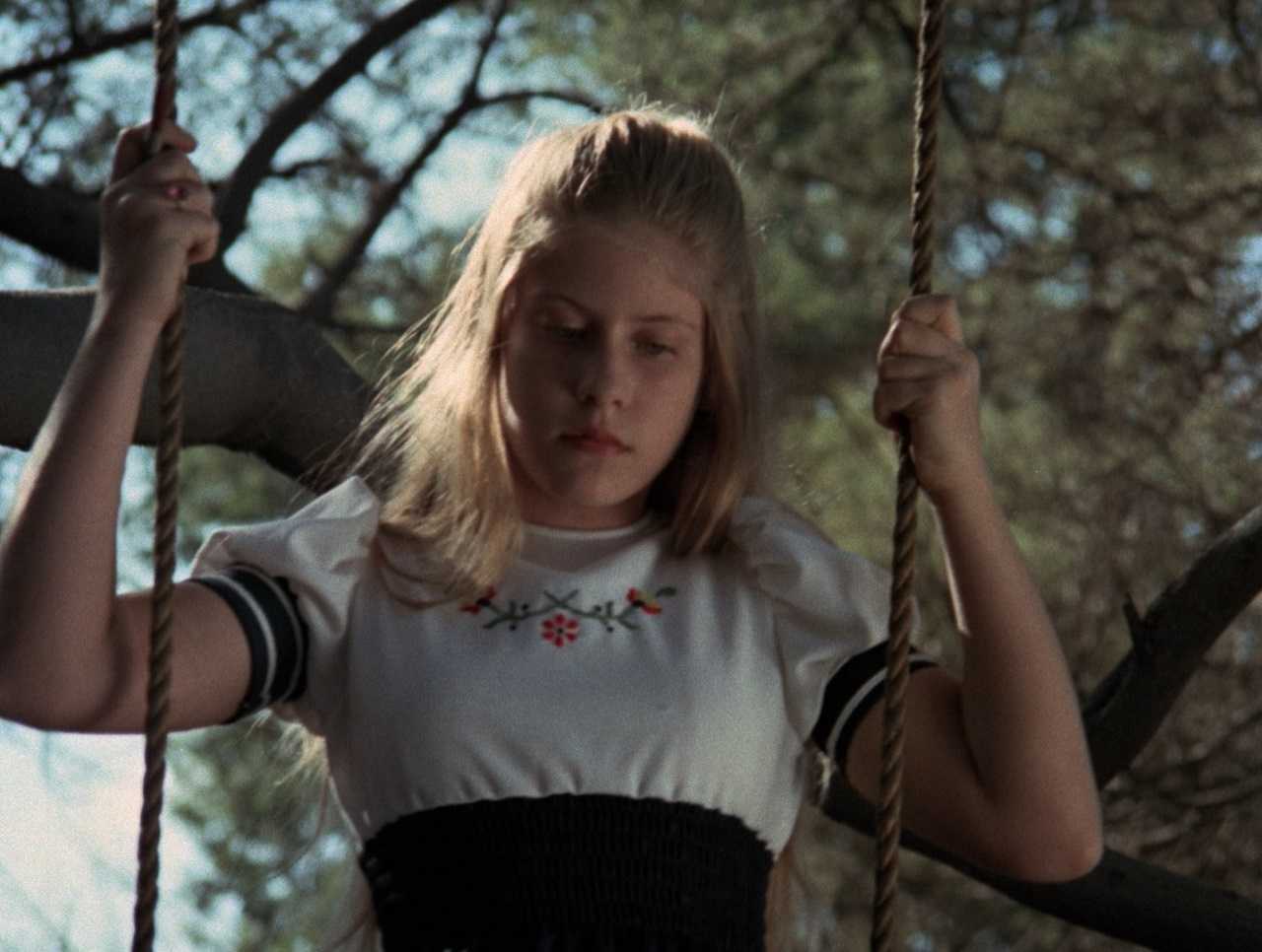 However, the rest of the film is overwrought. The score goes into overdrive attempting to hype atmosphere often for things as mundane as Laurel Barnett approaching the house or Frank Janson coming down the stairs. The cemetery seems to be overflowing with mist to the point of heavy fog every time we visit it. The film is also offput by a bratty performance from Rosalie Cole as the titular child, who seems to regard herself as the centre of attention. That's what the performance is meant to be but it is not a particularly good one.
The main problem with The Child that become increasingly apparent as we go on is that Robert Voskanian puts a great deal into pumping up the atmosphere but it is never clear what is going on. What are Rosalie's powers? Why does she keep going into the graveyard? Why do zombies appear to pursue people? The film reaches a frustrating end with none of these perfectly reasonable questions ever being given an answer. Moreover, the tone changes – what starts out as a seeming evil child film along the lines of The Bad Seed (1956) with touches of something like Brotherhood of Satan (1971) about mystery killings around the town does a bizarre dogleg in the last third and has Laurel Barnett and Richard Hanners abruptly being pursued by zombies. Here Voskanian seems to be trying to channel the siege climax of Night of the Living Dead (1968).
---
---