---
Crew
Director – Ate de Jong, Screenplay – Carol Davis & Anthony Fingleton, Suggested by the Story by Elizabeth Livingstone, Producer – Paul Webster, Photography – Peter Deming, Music – Randy Edelman, Visual Effects – VCE (Supervisor – Peter Kuran), Makeup – Christopher Johnson, Production Design – Marshall Harvey. Production Company – Polygram/Working Title Films.
Cast
Phoebe Cates (Elizabeth Cronyn), Rik Mayall (Drop Dead Fred), Marsha Mason (Polly Cronyn), Ashley Peldon (Young Elizabeth), Tim Matheson (Charlie), Ron Eldard (Michael Buntz), Carrie Fisher (Jeanie), David Gerroll (Nigel)
---
Plot
Everything goes for wrong for Elizabeth Cronyn all at once – her husband Charlie leaves her for another woman, her car is stolen and she is fired from her job as a court secretary as a result. Her domineering mother forces Elizabeth to move back home and starts reorganising her life. Elizabeth then finds the box that contains her imaginary childhood friend Drop Dead Fred who used to create great mischief – throwing paint at people, shaving cats, making mud pies and the like. Reopening the box, she causes Drop Dead Fred to emerge and start causing chaos afresh.
---
One could call this a Harvey (1950) remade by way of Beetlejuice (1988) for a juvenile audience. That is about the end of it as a concept. A more obnoxious children's film one would have to go quite some way to find.
It is hard to imagine what it would take for grown adults to make a film that can count among its high points scenes that include the gleeful splattering of dogshit and mud pies in a living room (just to annoy Phoebe Cates's starchy mother Marsha Mason) or food fights in high-class restaurants.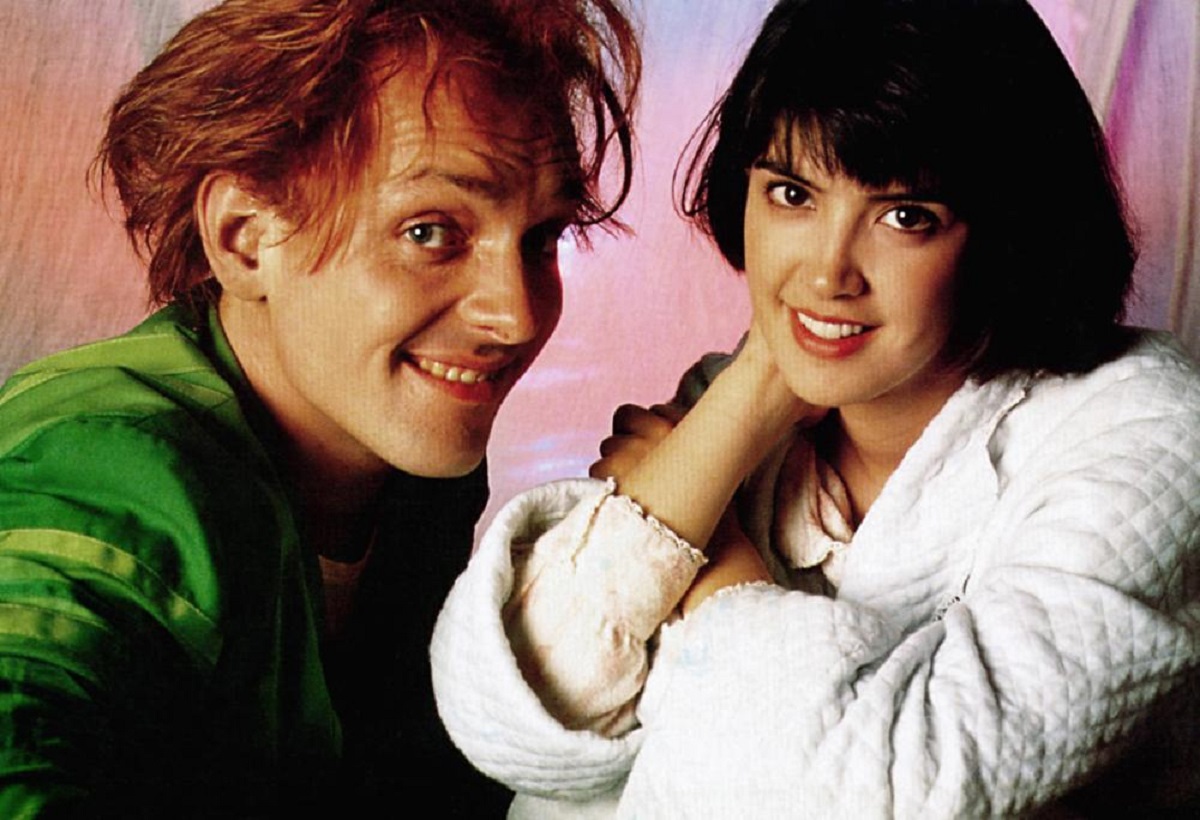 Dutch director Ate de Jong also made the stylish Highway to Hell (1991) in the US the same year – it is hard to believe they are by the same director. Despite the aid of a jaunty score that carries a good deal of energy, here de Jong just sits witlessly grinding scenes of noisy adolescent revolt into the ground long after they have ceased being funny.
Cult British comic figure Rik Mayall plays the title role but detached from the acerbic scripting of British tv comedies like The Young Ones (1982-4) and The New Statesman (1987-93), his limited abilities as an actor become glaringly evident. To add crime to injury, he also manages to turn the role sentimental – an effect that is sort of like putting Charles Manson in charge of a crèche.
For the anarchic fantasy that Ate de Jong sets up, the film only reinforces a conservative message – the only choice that Phoebe Cates faces is between accepting a cloying lifestyle or a retreat into juvenile anarchy, while as an adult her choices are merely limited solely to having to choose the right man.
---
---