---
UK. 1954.
Crew
Director – Guy Hamilton, Screenplay – Desmond Davis, Based on the Play by J.B. Priestley, Producer – A.D. Peters, Photography (b&w) – Ted Scarfe, Music – Francis Chagrin, Makeup – Eric Carter, Art Direction – Joseph Bato. Production Company – Watergate.
Cast
Alistair Sim (Inspector Poole), Arthur Young (Arthur Birling), Eileen Moore (Sheila Birling), Brian Worth (Gerald Croft), Olga Lindo (Sybil Birling), Bryan Forbes (Eric Birling), Jane Wenham (Eva Smith)
---
Plot
England, 1912. A dinner party held by the upper-class Birling family is interrupted by the mysterious police inspector Poole. He tells them how he has just come from the local hospital where a girl has died after drinking poison. In his questioning of those gathered, he uncovers the secrets and hypocrisies they harbour, showing that they all had a hand in the girl's callous social abandonment and eventual suicide – how she was fired from their mill and other jobs over their conceited whims, and then used as a mistress by the menfolk before being abandoned pregnant.
---
This is the film adaptation of a famous play An Inspector Calls (1945) by J.B. Priestley. Priestley was a novelist, playwright and broadcaster who was very popular during the War years. He had strong socialist sympathies, which led to Winston Churchill having him taken off air. Priestley left behind a strong body of work, some of which ventures off into fantasy subjects. The only other work that has gained any genre attention was the novel Benighted (1927), which was adapted into the classic Hollywood film The Old Dark House (1932).
An Inspector Calls is Priestley's most well-known work, although oddly enough it was considered a controversial enough subject that the play was performed in the USSR first before it was in the Uk two years later. The play is extremely popular and is a text studied in schools and frequently revived in repertory theatre even today.
That said, the play's moralising becomes very hard to swallow seeing the film more than forty years later. It is especially noticeable the way that J.B. Priestley loads the dice in favour of his argument – the Eva character is so set upon in her misfortunes that by the end of the film she has ascended to virtual sainthood. It is a film that is deeply condemnatory of upper-class privilege. Although it is very much a film of its times (ie. post-War England) – the film's moral outrage never much extended to enjoy any popularity across in America with its more laissez faire classless system, while the concept of a woman abandoned pregnant barely raises much in the way of indignation today.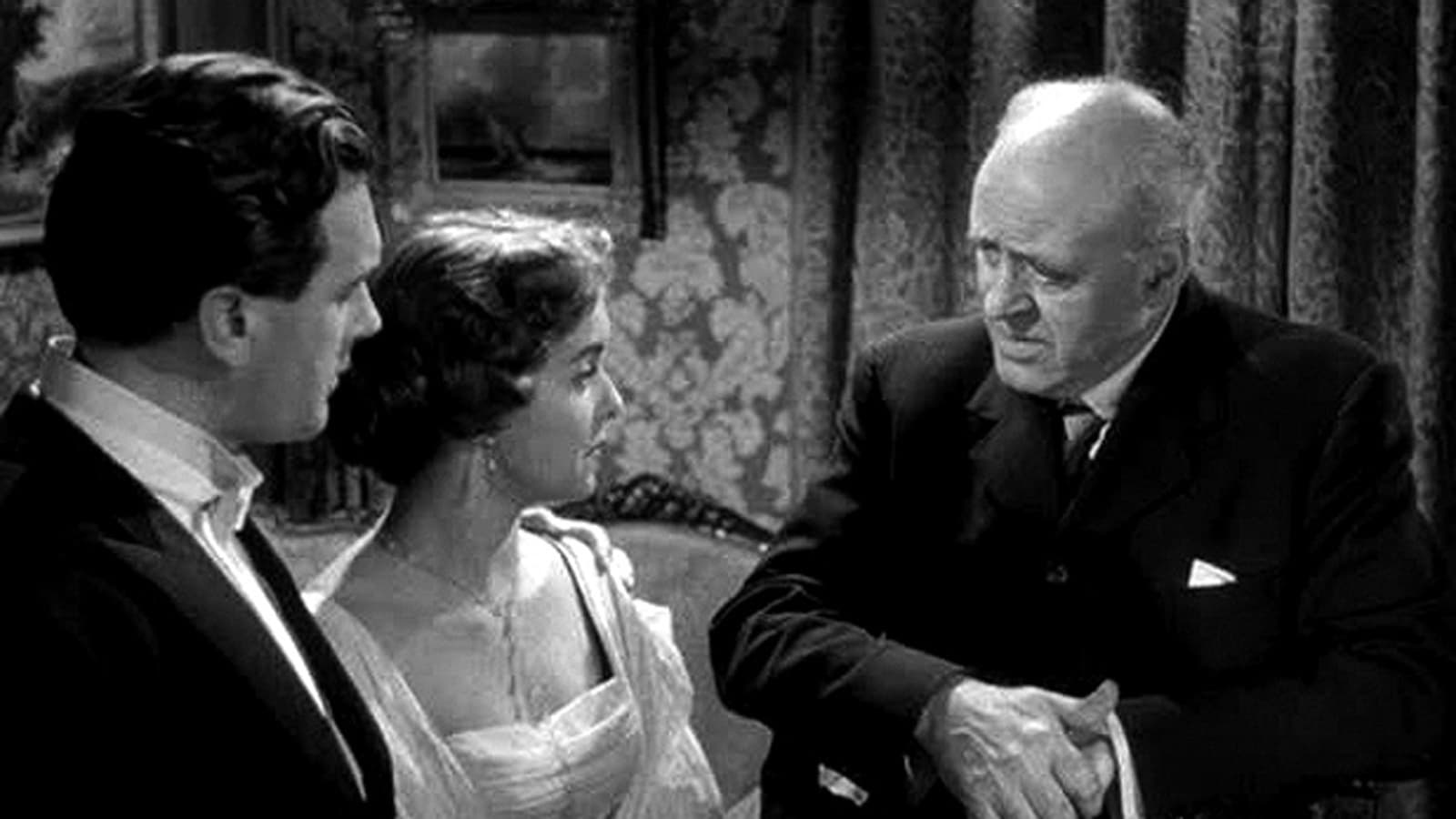 Occasionally some good characterisation shines through the moralising – like the way Mrs Birling's judgments against the unwed father and the demand that he be exposed are turned around when said father is revealed to her own son and she suddenly wants the news quashed; or the end that queries Poole's existence and everybody slips back into their old hypocrisies in relief. The ending contain several Chinese box-like twists wherein comes the fantastic Twilight Zone (1959-63)-ish rub. In fact, the whole play would suit The Twilight Zone and the summary moral judgments that Rod Serling used to like making rather well.
The J.B. Priestley play was also filmed as An Inspector Calls (1982), a BBC mini-series in three thirty-minute parts with Bernard Hepton as the inspector; and An Inspector Calls (2015), a Chinese-made theatrical comedy; An Inspector Calls (2015), a BBC tv version with David Thewlis as the inspector; and a further British film version An Inspector Calls (2018).
Director Guy Hamilton later gained fame as a director with several films in the James Bond series, Goldfinger (1964), Diamonds are Forever (1971), Live and Let Die (1973) and The Man with the Golden Gun (1974). Hamilton also made the wittily enjoyable Remo Williams: The First Adventure/Remo: Unarmed and Dangerous (1985), adapted from the popular Destroyer novels.
---
---