---
UK. 1973.
Crew
Director – Guy Hamilton, Screenplay – Tom Mankiewicz, Based on the Novel by Ian Fleming, Producers – Albert R. Broccoli & Harry Saltzman, Photography – Ted Moore, Music – George Martin, Title Song – Paul McCartney & Wings, Special Effects – Derek Meddings & John Stears, Makeup – Rick Baker, Art Direction – Bob Laing & Peter Lamont. Production Company – Eon
Cast
Roger Moore (James Bond), Jane Seymour (Solitaire), Yaphet Kotto (Mr Big/Dr Kananga), Geoffrey Holder (Baron Samedi), Julius W. Harris (Tee Hee), Clifton James (Sheriff Pepper), Gloria Hendry (Rosie), David Hedison (Felix Leiter), Bernard Lee (M), Lois Maxwell (Miss Moneypenny)
---
Plot
James Bond is assigned to tail Dr Kananga, the dictator of the Caribbean island of San Monique, who appears to be connected to the murders of three British agents. Bond follows Kananga to Harlem where he comes up against druglord Mr Big. He is aided by Mr Big's psychic, the beautiful Solitaire. Travelling from the opium poppy fields and voodoo ceremonies of San Monique to the backwaters of Louisiana, Bond makes the discovery that Dr Kananga and Mr Big are in fact the same person. With the help of Solitaire, he fights Kananga's scheme to distribute a ton of heroin free in the US with the intention of creating a legion of new addicts who will then be dependent on his inflated prices.
---
Live and Let Die was the eighth James Bond film. As the saga goes, Sean Connery has quit after the fifth entry You Only Live Twice (1967) and had been replaced with disastrous results by George Lazenby in the next instalment On Her Majesty's Secret Service (1969). When On Her Majesty's Secret Service became one of the lowest grossing of all the James Bond films, Connery was lured back for Diamonds Are Forever (1971) with a salary of $1.25 million, which made him the highest paid actor in the world at the time.
Despite being offered four times as much as he was on Diamonds Are Forever, Sean Connery said "never again" to James Bond and so producers Albert R. Broccoli and Harry Saltzman set about in earnest trying to find a replacement. The actor they settled on was Roger Moore. Moore was Ian Fleming's original choice for the role of Bond and had been offered the part twice before – in 1962 and in 1971 – but in both cases contractual obligations to various tv series – The Saint (1962-9) and The Persuaders (1971) – had forced him to decline. Roger Moore finally gained his opportunity here and would go on to play Bond in an unbroken stretch of seven films (as many as Sean Connery finally ended up making – although Moore is the actor who has played Bond the most times in a row). Up until Daniel Craig, Roger Moore was also the only of the five actors to play James Bond who was actually English.
Roger Moore certainly gives a much more arch interpretation of the role than Sean Connery. The difference between Sean Connery and Roger Moore was that Connery was a masculine Bond whom you could completely believe throwing a punch or killing someone before turning without a pause to kiss a woman. By comparison, Roger Moore seemed much more suave and at home in the tux, drinking the martini shaken not stirred and delivering the pun with drolly raised eyebrow, than he did in the action scenes and at being cold and ruthless. As the Roger Moore films progressed, they became big-budget cartoons with Moore a cardboard cutout figure at the centre of an absurd spectacle being put on by the special effects and stunt people. Sean Connery was a rugged Bond, ruthless when he needed to be; Roger Moore increasingly became an aging lounge lizard in the role. At least here, while he still looked young and before he gave way to demands for exaggerated salaries and an increasing refusal to take the show seriously, Moore proves fairly good in the part and plays with a reasonable ease and comfort.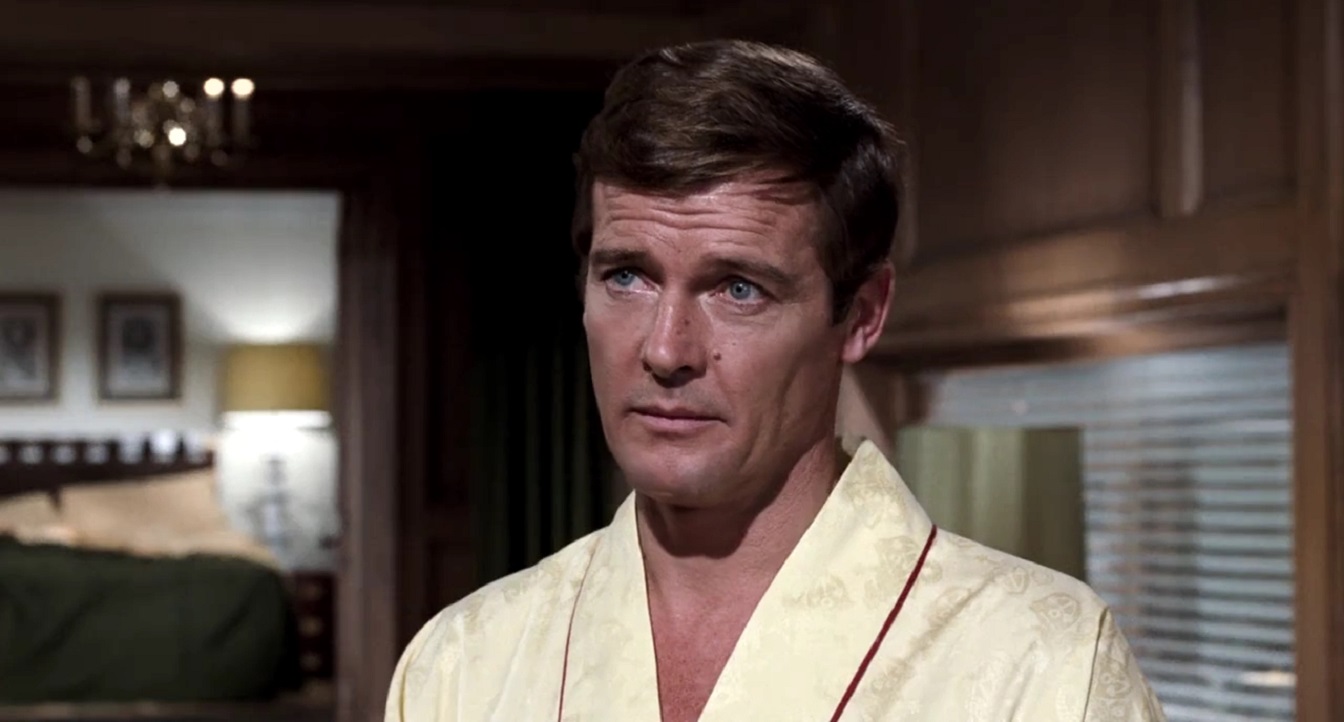 Live and Let Die was seen as a new beginning for the James Bond series. Producers Albert R. Broccoli and Harry Salztman appeared to making a concerted effort to scale back the extravagant heights that earlier Connery films such as Thunderball (1965) and You Only Live Twice (1967) had scaled. On Her Majesty's Secret Service had been a worthwhile attempt at creating a more character-driven James Bond, but after its failing this approach was abandoned in the subsequent entry Diamonds Are Forever. In Live and Let Die, an effort is made to reign in the gadgets – Desmond Llewellyn fails to make an appearance as Q for only the second time in the series up until his death and the only gadget Bond gets is a magnetic wristwatch. Certainly, the romantic scenes with Solitaire are played with unusual focus and care. We even get to visit Bond's apartment for the first time.
Live and Let Die is rather of an oddity. It is one of the less popular James Bond films among fans and rarely has people jumping to defend its unsung merits as other less popular entries like On Her Majesty's Secret Service and Moonraker (1979) do. It is not a bad James Bond film by any means, it's just a peculiarity. It often feels like a series of disconnected sequences. It was the first time a James Bond film tried to jump ship on a real world cinematic trend, in this case the early 1970s Blaxploitation fad – films featuring Black heroes that had begun with Shaft (1971). [See Blacula (1972) for various genre permutations]. Out of all the James Bond films, Live and Let Die in its attempt to jump a trend is the one that has dated the most. The Harlem locations are the first time the Bond films opted for a downbeat rather than glamorous locations and when Roger Moore's suave super-cool agent is thrown into the midst of a Harlem nightclub, encountering afrod, jive talking Blacks, it tends to pop the bubble of the fantasy the James Bond films exist in.
Live and Let Die feels an oddly piecemeal James Bond film that is never anything more than the sum of its parts. One part is trying to be a Blaxploitation film. There is an extended middle taken up by a lengthy boat chase sequence and with Clifton James as the comic Sheriff Pepper, which turns into a Southern chase comedy, something that later became an entire genre with the likes of Smokey and the Bandit (1977) and tv's The Dukes of Hazzard (1979-85). Sheriff Pepper is very much either a love him or hate character, most vying towards hate. Although the humour and performance is likable enough here, it is universally agreed that the decision to bring Sheriff Pepper back in the subsequent entry The Man with the Golden Gun (1974) was a disaster.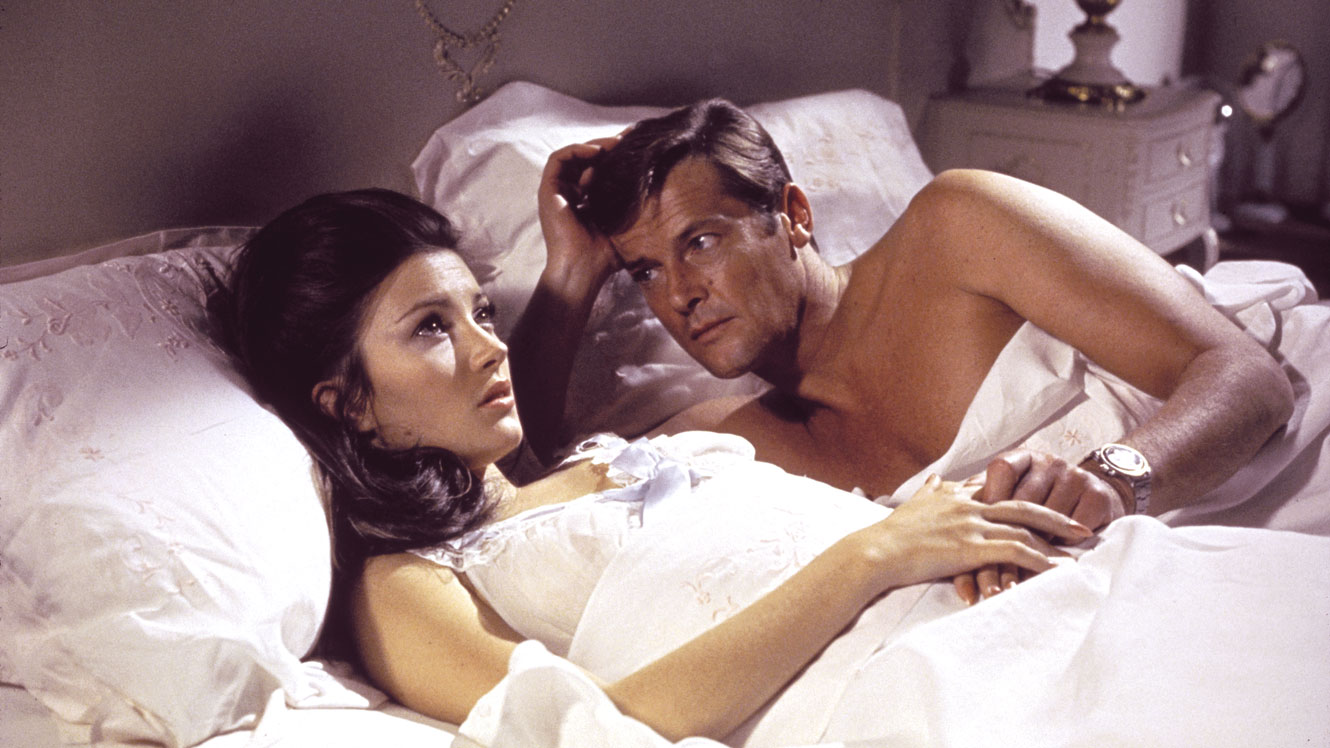 The film's other action set-pieces – the trainboard fight with Tee Hee at the end [which is fairly much a reprise of the classic fight between Sean Connery and Robert Shaw in From Russia with Love (1963)], the chase sequence in the bus and with the Piper Cherokee, the sequence with Bond trapped in small lake filled with alligators – are somewhat lacklustre. This is perhaps even more disappointing when one considers that Live and Let Die is directed by Guy Hamilton, who previously made Goldfinger (1964), the film that defined the style of the James Bond series and remains its high point.
Yaphet Kotto makes for a banal villain, although he does have one of the most bizarre deaths of any supervillain in the series. Much more interesting are the offbeat characters surrounding him such as the metal hook-armed Tee Hee and in particular Geoffrey Holder who gives a captivating performance as the voodoo doctor Baron Samedi, traditionally Lord of the Graveyards in voodoo. (When you think about it Geoffrey Holder would have made a more charismatic Mr Big/Dr Kananga than Yaphet Kotto does). The voodoo elements proves to be a surprising and colourful element to the film. Particularly intriguing is the final image the film goes out with Bond and Solitaire departing on the train with the last thing we see being Geoffrey Holder sitting on the outside of the train, a sinister end note that no other James Bond film ever has.
Jane Seymour plays the Bond girl in what was billed as her film debut (although it wasn't). The character of the clairvoyant Solitaire, who loses her powers when she surrenders her virginity to Bond, is one of the more intriguing Bond heroines, even if Jane Seymour's playing is somewhat bland and lacking in the classy elegance she would later develop as an actress. Certainly, both Solitaire and the voodoo element adds an unusual fantastic element that the series has never visited again.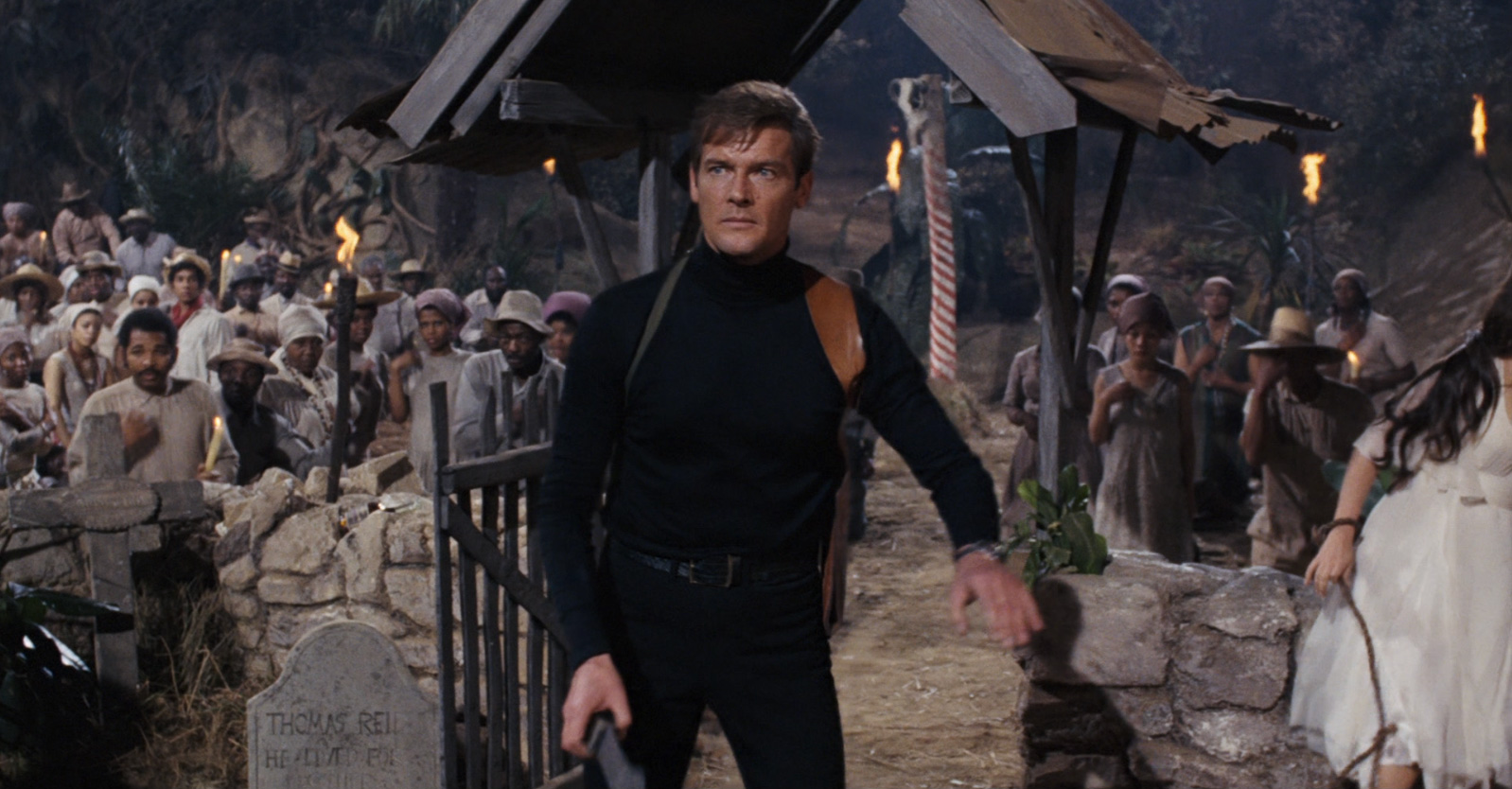 The film touches some connections with the plot of Ian Fleming's 1954 book (in fact, the second of the James Bond novels that Ian Fleming wrote), retaining characters such as Mr Big, Solitaire, and the Harlem and Caribbean locations (Fleming's home of Jamaica in the book, the fictional republic of San Monique here). Dr Kananga though is an invention, as is the drug connection – in the book, Bond is tracing a trail of gold coins from a pirate treasure that is being used to fund a SMERSH operation – and the voodoo element. To the film's credit, it trims back the blatant racism of Fleming's writing in the book – Fleming clearly looked down his nose at the Black community and quite freely employs the N word at various points.
Paul McCartney delivers one of the series most memorable title songs. In signing on, McCartney does not seem too upset by the fact that the Bond series had earlier dissed the Beatles big-time in Goldfinger, wherein Bond remarked that drinking Dom Perignon at room temperature was akin to "listening to The Beatles without earmuffs". McCartney also brings with him Beatles producer George Martin who delivers the soundtrack (he replacing John Barry for the first time in the series) with bland results.
The other James Bond films are:– Dr No (1962), From Russia with Love (non-genre, 1963), Goldfinger (1964), Thunderball (1965), You Only Live Twice (1967), On Her Majesty's Secret Service (1969), Diamonds Are Forever (1971), The Man with the Golden Gun (1974), The Spy Who Loved Me (1977), Moonraker (1979), For Your Eyes Only (non-genre, 1981), Octopussy (1983), A View to a Kill (1985), The Living Daylights (non-genre, 1987), License to Kill (non-genre, 1989), GoldenEye (1995), Tomorrow Never Dies (1997), The World is Not Enough (1999), Die Another Day (2002), Casino Royale (non-genre, 2006), Quantum of Solace (non-genre, 2008), Skyfall (non-genre, 2012), Spectre (2015) and No Time to Die (2021). Casino Royale (1967) and Never Say Never Again (1983) are non-series Bond films. Everything or Nothing (2012) is a documentary about the Bond series. Roger Moore also wrote a book about the making of the film The Making of Live and Let Die (1973).
---
---