---
Crew
Director – Tony Randel, Screenplay – Nicolas Falacci, Story – Nicholas Falacci, Tony Randel & Christopher Webster, Based on an Original Screenplay by William Hopkins, Producer – Webster, Photography – Richard Michalak, Music – Daniel Licht, Special Effects Supervisor – Guy Ramsden, Makeup Effects – KNB EFX, Production Design – Kim Hix. Production Company – Fangoria Films.
Cast
Peter DeLuise (Mark Gardner), Ami Dolenz (Lucy Barrett), Garrett Morris (Mally), Evan MacKenzie (Father Frank Aldin), Maya McLaughlin (Cindy Thompson), Karen Black (Karen Thompson), Josette DiCarlo (Officer Gates), Shirley Speigler Jacobs (Hilary Barrett), Lloyd J. Kalicki (Billy), David Sawyer (Czakyr)
---
Plot
Schoolteacher Mark Gardner is asked for help by his old friend, a priest, in rescuing a girl from a town that has been overtaken by vampires.
---
Children of the Night is one of a trio of low-budget films made in the early 1990 by Fangoria Films. This was of course an offshoot of Fangoria magazine, which has been horror film's leading publication since its inception in 1979. One would think that with the unquestionable expertise and genre knowledge that the magazine brings to bear in discussing films and its frequent celebration of works of low-budgets worth that they would be capable of creating a set of films that would stand head and shoulders above the rest of genre material. Sadly, the trio of films that Fangoria produced – the other two being Mindwarp (1992) and Severed Ties (1992) – were distinctive only in their thorough ordinariness.
Children of the Night was directed by Tony Randel who had previously made the quite decent Hellbound: Hellraiser II (1988). The film has flashes of originality and style but is never more than a B-budget film. Certainly, it has its share of striking scenes. One of these comes near the opening – Peter DeLuise's priest friend starts talking about the guilt he felt over having an affair with his brother's wife and how he feels he is being punished for his sins and then takes DeLuise upstairs to show him Karen Black and Maya McLaughlin boarded up in a room – Black in a cocoon and McLaughlin sleeping in a bathtub with a set of lungs on the outside.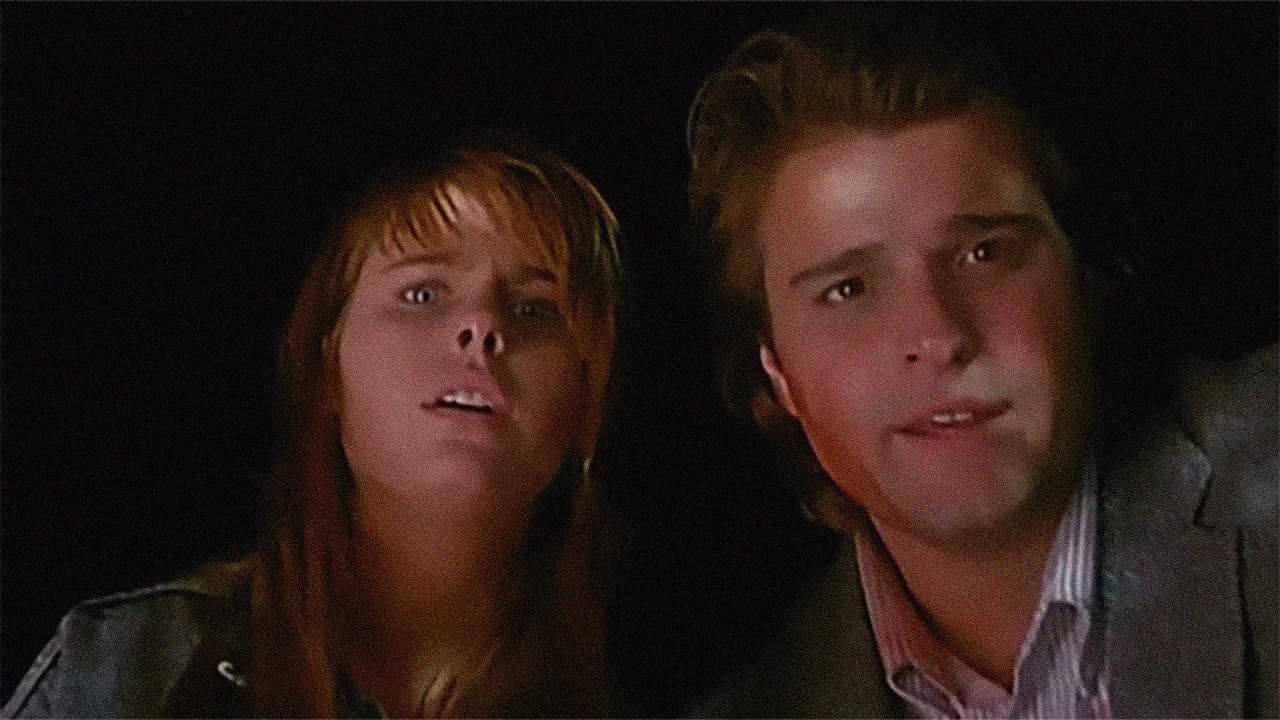 In these few minutes, the film gives the impression immediately of being a different type of vampire film but it is a potential that sadly remains unfulfilled. Very shortly after such a fine scene, the film descends into veritable camp in scenes with Amy Dolenz's grandmother wearing ridiculous fruit bowl hats and gags about her false fanged teeth being knocked out.
There are fine moments of writing such as when Maya McLaughlin comes to Amy Dolenz and tells her that she is sick of being a vampire because it is boring – she can't see the same, can't smell the same, can't smoke because she has no lungs and that living forever is a joke, all it is is endless feasting and killing. However, this sits uneasily alongside silly scenes with vampires holding bingo games. The entire film vies between moments of inspiration and silly campiness with no clear consistency of tone.
Tony Randel's other genre films include Amityville 1992: It's About Time (1992), Ticks (1993), Fist of the North Star (1995), Rattled (1996), One Good Turn (1996), The Double Born (2008) amd The Hybrids Family (2015).
---
---