USA. 2017.
Crew
Director – Brandon Fisher, Screenplay – Bruce W. Durbin, Producer – Lamont Couch, Photography – Robert Aldrich, Music – Shaun Michael Chilton & Stephanie Shee, Visual Effects – Jimmy Jack, Makeup Effects – Jamie Fisher. Production Company – Single Malt Pictures.
Cast
James Howarth (Bill), Brittany Joan White (Jenny), Brandon Fisher (Tommy), Jesse Escochea (Mikey), Shaun Michael Chilton (Michael), Dave Beaudrie (Alex), Rob Steiner (Greggor), Lamont Couch (Daryl), Shantelle Szyper (Amber), Paul Kellner (Detective Quinn)
---
Plot
Upset is caused in California with the introduction of Prop 49A, which mandates that violent offenders who have served half their prison term be released into halfway houses. Bill is one such prisoner who is now released. He is placed into a halfway house containing five men and one woman who are there on various charges, all overseen by the guard Alex. However, as Bill settles in for his first night, a masked figure starts moving through the house slaughtering people.
---
Hack House was a directorial debut for Brandon Fisher who has a small number of credits as an actor. (He can also be spotted here playing the part of Tommy the inmate with Mafia connections who wears a cap throughout).
The title Hack House kept making me think we are more in for a film about a group of computer hackers living together; however, as the film sets in it becomes apparent that the title is more crudely intended as (presumably) referring to the hacking up of body parts.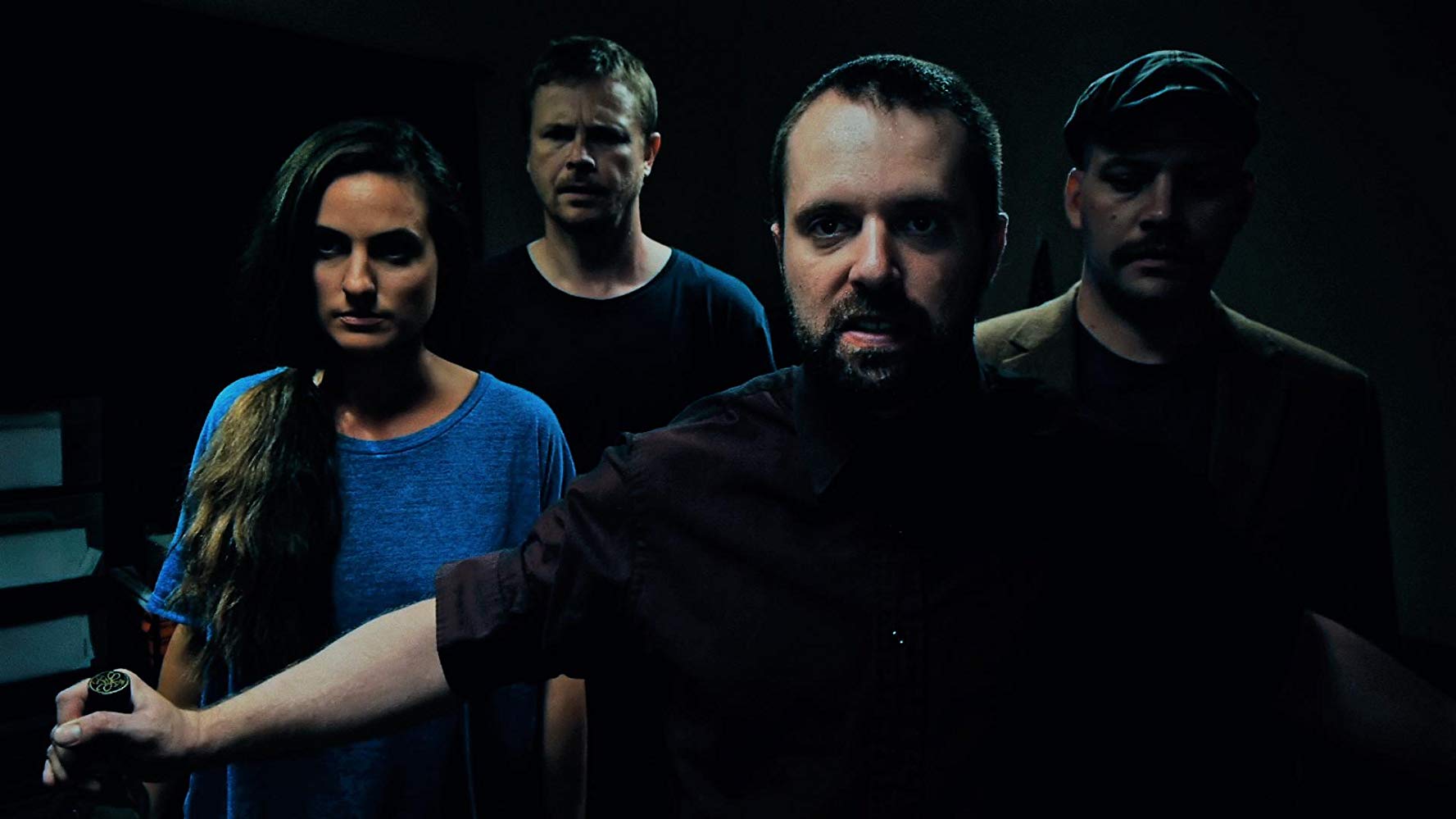 The setting of a halfway house for violent offenders is certainly a different one for a slasher film. It allows each of the actors to create a distinctive character even if all of them are not utilised to the fullest (and you suspect have been created by writers/actors who have never met real-life violent offenders before). The film essentially operates as a whodunnit as we try to guess which of the inmates is killing the others.
The film never does anything terribly interesting or exceptional. The directorial set-ups are okay but occasionally on the amateur side. There are a couple of gory deaths but Brandon Fisher never surprises or makes you jump with any of them, The film has a low budget and most of the action feels like it takes place in only two short hallways. The only real surprise the script has on offer is the identity of the killer and when this is unveiled the motivation for everything that has happened starts to feel highly contrived.
---
---