---
Crew
Director – Roy Boulting, Screenplay – Rou Boulting & Leo Marks, Screen Story – Roger Marshall, Based on an Idea by Roger Marshall & Jeremy Scott, Producers – George W. George & Frank Granat, Photography – Harry Waxman, Music – Bernard Herrmann, Art Direction – Albert Witherick. Production Company – National General Corporation/Charter Film Productions Limited.
Cast
Hywel Bennett (Martin Durnley), Hayley Mills (Susan Harper), Billie Whitelaw (Joan Harper), Barry Foster (Gerry Henderson), Frank Finlay (Henry Durnley), Phyllis Calvert (Enid Durnley), Salaman Peer (Shashie Kadir), Timothy West (Superintendent Dakin), Gretchen Franklin ('Clarkie'), Russell Napier (Professor Fuller), Christian Roberts (Philip Harvey), Brian Peck (Detective-Sergeant Rogers), Timothy Bateson (Mr Groom)
---
Plot
Martin Durnley lives at home with his mother and stepfather. Martin is troubled and has been unable to hold anything resembling a job. He develops a fixation on librarian Susan Harper and follows her into a store where he steals a toy only to be apprehended by a store detective. He appears imbecilic and so Susan offers to pay for the toy. Martin turns up at her library and she helps him, getting a book out for him under her own name. Martin's stepfather, the banker Henry Durnley, decides he has had enough and orders Martin to move out. Martin creates a trail to let Henry think he has gone to France and then turns up on the doorstep of the boarding house that Susan's mother Joan run. They decide to let him stay the night. Martin charms Joan so much that she lets him stay on. However, Martin sneaks out at night to stab Henry. When Susan becomes suspicious, Martin starts to kill those who threaten him.
---
Twisted Nerve was a film from the Boulting Brothers, John and Roy, who were identical twins. The two sets up Charter Films in the 1930s and made a number of films beginning with Trunk Crime (1939). They worked together as producers and alternated the title of director between them. Their films include Fame is the Spur (1947), Lucky Jim (1957), Carlton Brown of the F.O. (1959) and I'm Alright Jack (1959), among others. In genre material, they also made the nuclear threat thriller Seven Days to Noon (1950) and Run for the Sun (1956), a remake of The Most Dangerous Game (1932). Roy Boulting also later married this film's star Hayley Mills, who was 33 years younger than he was, after the two began an affair on the set of The Family Way (1966). They later had a son Crispian who became a director with the Simon Pegg films A Fantastic Fear of Everything (2012) and Slaughterhouse Rulez (2018).
Twisted Nerve attracted quite a degree of controversy at the time for its linking of psychopathology to Mongolism, an outdated (and racist) term for what these days is referred to as Down's Syndrome. In the film, there is discussion of the genetic disorder Trisomy 21 and fears that Hywel Bennett's Martin may have inherited the characteristics. The connections the script makes between Mongolism/Down's Syndrome and psychopathic behaviour are entirely unscientific and fear-mongering at best. We also get an opening scene where Hywel Bennet is at the hospital playing with his Down's Syndrome brother, although nothing more is ever made of this character again.
Twisted Nerve was made several years after the hit of Alfred Hitchcock's Psycho (1960). While most of Hitchcock's imitators came up with absurdly contorted thriller plots and/or featured sexually confused psychopaths, what clearly attracts Roy Boulting is the character of Norman Bates. Hywel Bennet is essentially cast in the same role here – as a boyish man with an unnatural mother fixation and psychopathic tendencies. The plot is not a whole lot more complicated than that – it is certainly not structured as a whodunnit like Psycho was.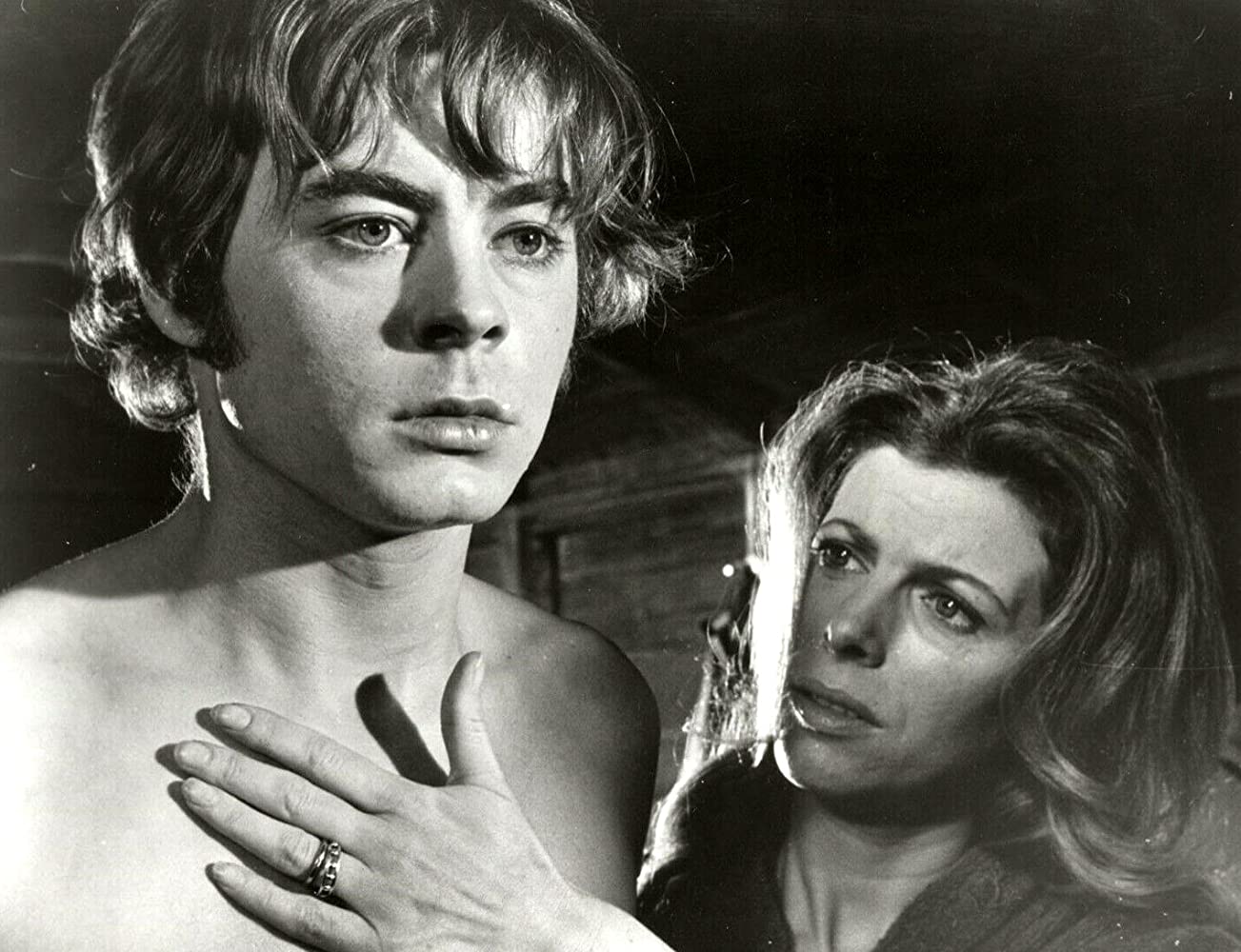 The other main issue with Twisted Nerve is that it doesn't feel like a psycho film. It's what we expect going into it but these elements don't kick in until well into the second half. The first half feels more like one of the British lad films of the era – Tom Jones (1963), The Knack (1965), Alfie (1966), not to mention the whole series of such British sex comedies in the decade ahead – Hywel Bennet appeared in several of them, in particular Percy (1971). These usually featured young men or artful dodgers adrift in the world and succeeding through their cockiness and braggadocio. Here we are not entirely sure if we are meant to be cheering Hywel Bennett's character on in his schemes and charades. It almost feels as though the film is setting things up for us to be rooting for him and Haley Mills to get together, before the last quarter of the show when it wheels its psycho element out.
The film certainly gets a good deal of effect out of its casting. Hywel Bennett has boyishness and impossibly pretty looks and moreover gives a performance that plays into them. Haley Mills had gained fame as a teen actress in Disney films like Pollyanna (1960), The Parent Trap (1961) and In Search of the Castaways (1962). The role she has – as indeed she did throughout much of this decade – is that of the British equivalent of the girl next door. At times she demonstrates a naivete about Hywel Bennett that makes you want to shake her to wake her up. Billie Whitelaw is used to more stern and hunourless roles – she was typecast after appearing as Mrs Blaylock in The Omen (1976) – but here has a more engaging role. The film gets some frisson from the point that Hywell Bennett starts referring to her as "mummy".
---
---