---
UK. 1972.
Crew
Director/Producer – Alfred Hitchcock, Screenplay – Anthony Shaffer, Based on the Novel Goodbye Piccadilly Circus, Farewell Leicester Square by Arthur La Bern, Photography – Gil Taylor, Music – Ron Goodwin, Photographic Effects – Albert Whitlock, Makeup – Harry Frampton, Production Design – Syd Cain. Production Company – Universal.
Cast
Jon Finch (Richard Blamey), Barry Foster (Bob Rusk), Alec McGowan (Tim Oxford), Barbara Leigh-Hunt (Brenda Blamey), Anna Massey (Barbara Milligan), Jean Marsh (Monica Barling), Bernard Cribbens (Felix Forsythe), Vivien Merchant (Mrs Oxford), Clive Swift (Jimmy Potter), Billie Whitelaw (Hattie Potter)
---
Plot
Barman Richard Blamey is fired from his job. He goes to see his ex-wife Brenda while drunk and they quarrel. Afterwards, Richard's friend, market vendor Bob Rusk, enters and strangles Brenda with a necktie, one of several such necktie murders that Rusk has been conducting across London. All the evidence points to Blamey being the strangler. With a police manhunt on for him, Blamey goes into hiding. Rusk next murders Blamey's barmaid girlfriend, further heightening Blamey's apparent guilt. When Blamey seeks refuge with Rusk, Rusk only does his duty and leads the police to him.
---
Frenzy was Alfred Hitchcock's second-to-last film – he was 73 at the time he made it and would pass away eight years later in 1980. It was the first film that Hitchcock had made in his native England in twenty years. It was a return to the psycho-thriller territory of Psycho (1960) and proof he was still on top form.
While Hitchcock's last handful of films – Torn Curtain (1966), Topaz (1969) and Family Plot (1976) – are usually dismissed by critics, Frenzy is one effort that is seriously worth re-evaluation and is possibly the most underrated of all Hitchcock films. While in the decade since Psycho, the genre had been filled with dozens of imitators, Frenzy has a class that puts all of these others in their place.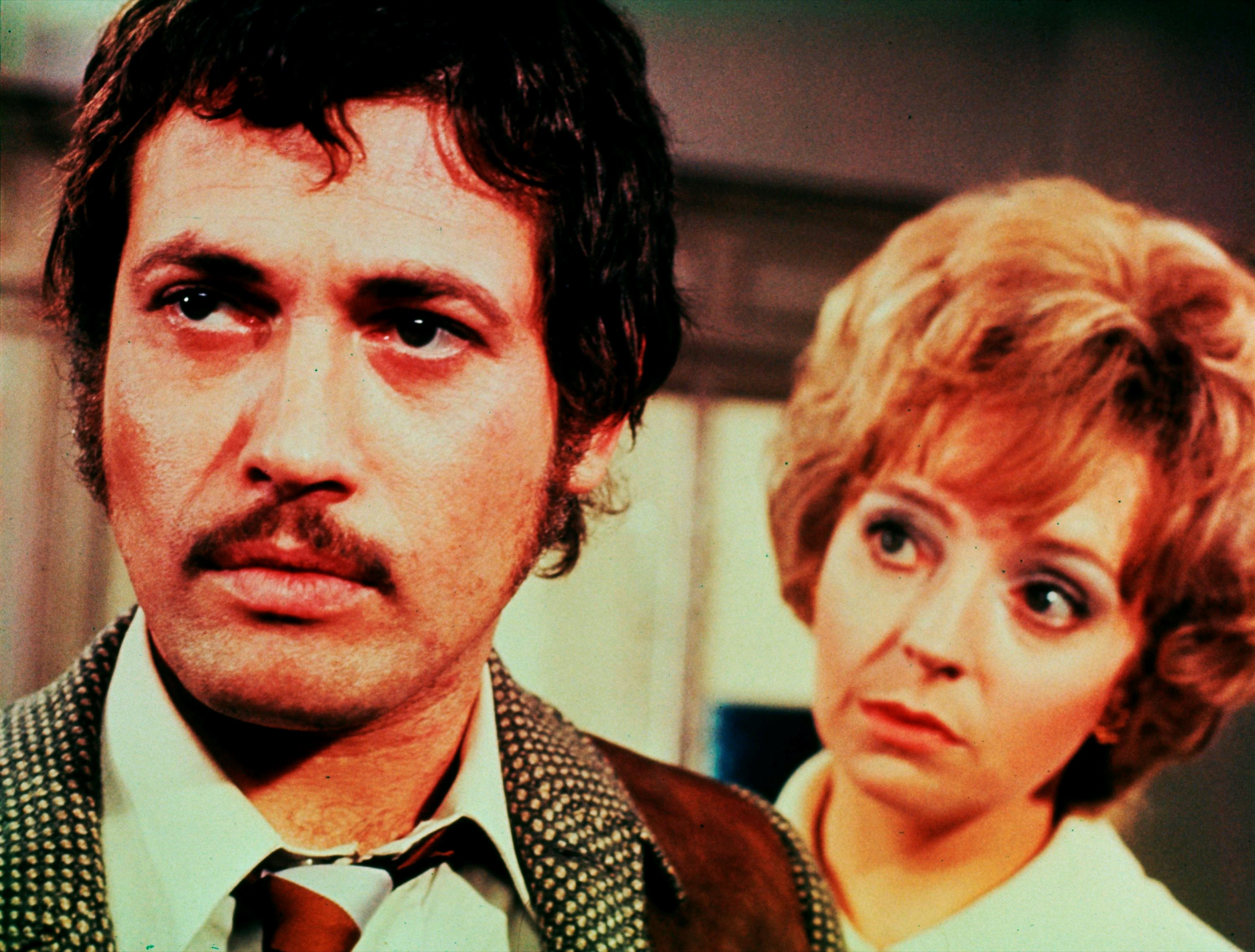 Hitchcock delivers a number of deft scenes that demonstrate his unmistakable mastery of the genre – like the sequence with Barry Foster aboard a truck driving along a highway, trying to find his tie-pin in the hand of the body he has stashed amongst the potatoes. There is a gripping scene where Barry Foster enters Barbara Leigh-Hunt's office and strangles her, which finishes on a beautifully droll shot where Hitchcock stays focused on an empty alleyway for a minute in silence after Jean Marsh's secretary returns to the office as we wait for the inevitable scream as she finds the body. There is another superb shot where Barry Foster walks up the stairs to his apartment with Anna Massey, saying "You're my kind of woman," and Hitchcock's camera pulls back down the stairs, out the door and into the street, with the sounds there suddenly coming in on the soundtrack just before the shot fades out, leaving everything that is happening inside ominously implied.
There is a tightly woven script from Anthony Shaffer, the author of the same year's hit whodunnit parody Sleuth (1972) and next year's fascinating The Wicker Man (1973). Shaffer's script actually improves on the fairly obscure 1966 book it is based on, filling out characters like Oxford, introducing Rusk as the killer from the start, and adding typically Hitchcockian humour that makes the story and particularly its denouement less downbeat.
As always with Hitchcock, there is an undeniably perverse undertow and, as many Hitchcock biographers have argued, a possible underlying misogyny towards women. Frenzy is one film that allows such feelings vent at their most overt and outrightly sexual.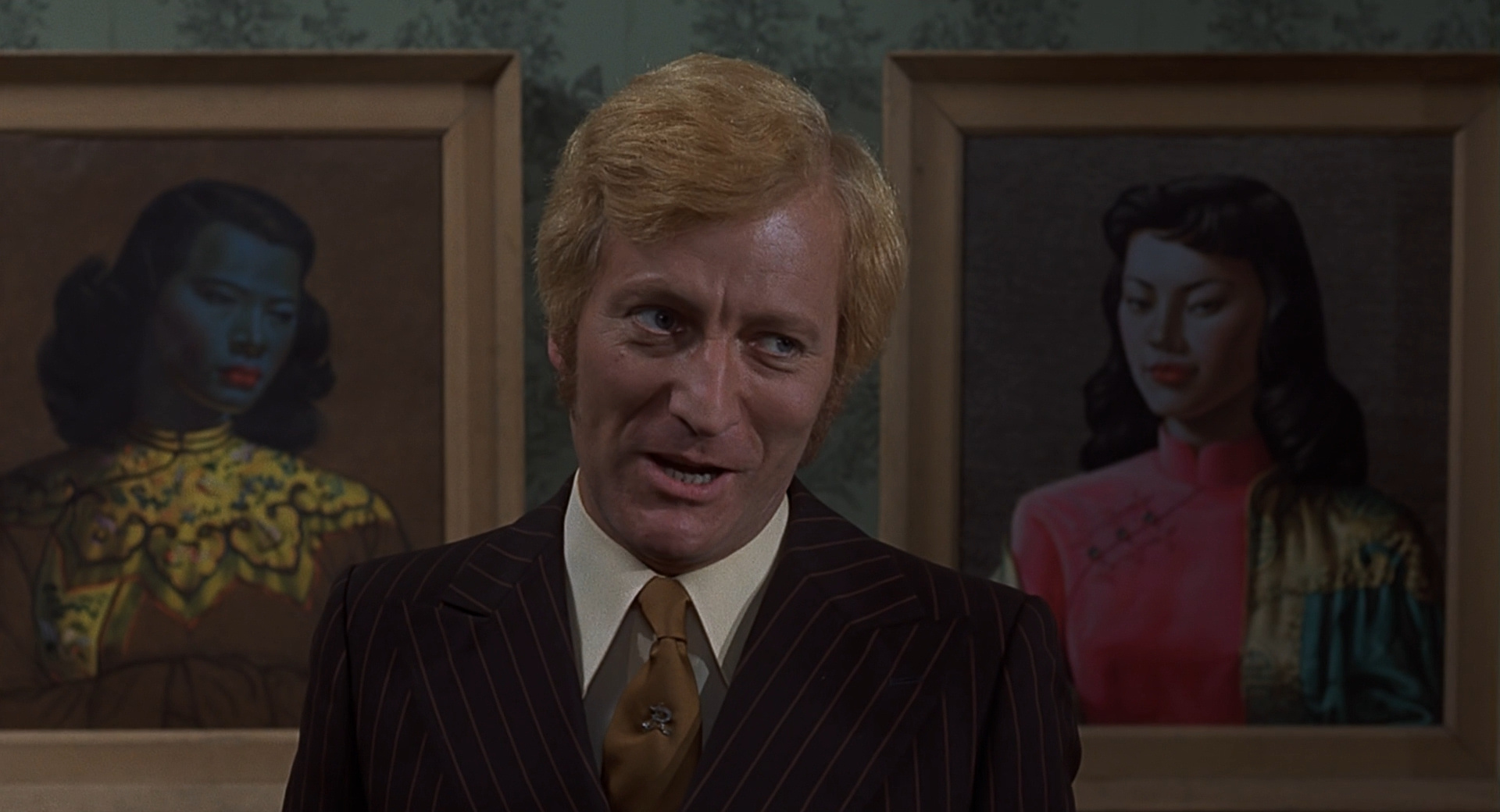 Although Jon Finch and Barbara Leigh-Hunt are never more than passable, Frenzy has one of Hitchcock's best casts in some time. Barry Foster provides a sharp twist between his friendly mannered demeanour and killer, there is Anna Massey in a Coronation St (1960– )-ish barmaid role, but best of all is Jean Marsh's prim and repressed performance as Monica the secretary. Alec MacGowan has some wonderfully sardonic moments as the detective, lecturing on the progress of the case while trying to avoid his wife's cooking. There is a great score from Ron Goodwin. This is classy horror, pulled off with the wit and dry aplomb of a master.
Alfred Hitchcock's other films of genre interest are:– The Lodger: A Story of the London Fog (1927), Elstree Calling (1930), Shadow of a Doubt (1943), Rope (1948), Strangers on a Train (1951), Vertigo (1958), Psycho (1960) and The Birds (1963). Hitchcock also produced, introduced and occasionally directed the anthology tv series Alfred Hitchcock Presents (1955-62). Hitchcock's life is depicted in the films The Girl (2012) and Hitchcock (2012).
---
---