---
Crew
Director/Producer – Hy Averback, Screenplay – Stephen Kandel, Story – Stephen Kandel & Ray Russell, Photography – Richard H. Kline, Music – William Lava, Makeup – Gordon Bau, Art Direction – Art Loel. Production Company – Warner Brothers.
Cast
Patrick O'Neal (Jason Cravette), Cesare Danova (Anthony Draco), Wilfred Hyde-Whyte (Harold Blount), Laura Devon (Marie Champlain), Philip Bourneuf (Inspector Matthew Strudwick)
---
Plot
The mad Jason Cravette forces a priest to marry he and a woman at gunpoint and then strangles her immediately after the ceremony. Cravette's aunt hires Anthony Draco and Harold Blount, the curators of the Chamber of Horrors wax museum, to track down Cravette. They find him in a brothel and he is arrested and sentenced to be executed. However, Cravette makes an escape while being transported, diving from a train into the river below, but has to cut his hand off in order to free himself. Presumed dead by authorities, he then has a series of deadly attachments built for the stump of his hand. Using these, he sets about obtaining revenge on those who convicted him.
---
Chamber of Horrors started out as the pilot for a tv series. Inspired by the Grand Guignol Vincent Price waxworks thriller House of Wax (1953), it was to have been set around the titular waxworks with the improbable idea of the two curators acting as detectives. However, the film was deemed to shocking for tv audiences by network executives, the tv series never emerged and the pilot was instead released to cinemas. It is a gaudy, lurid melodrama that plays itself for maximum sensationalism – but without ever amounting to anything.
Added to the cinematic print is the William Castle-like gimmick of a Fear Flasher wherein the frame freezes for a few seconds and flashes red while a horn blares to give the faint of heart warning to close their eyes and avoid the forthcoming horror. [ This gimmick adds somewhat to the sensationalistic fare, although the results rarely warrant such caution apart from one nicely nasty image as Patrick O'Neal attaches a meat cleaver to his stump. Even so, the film was severely cut in England.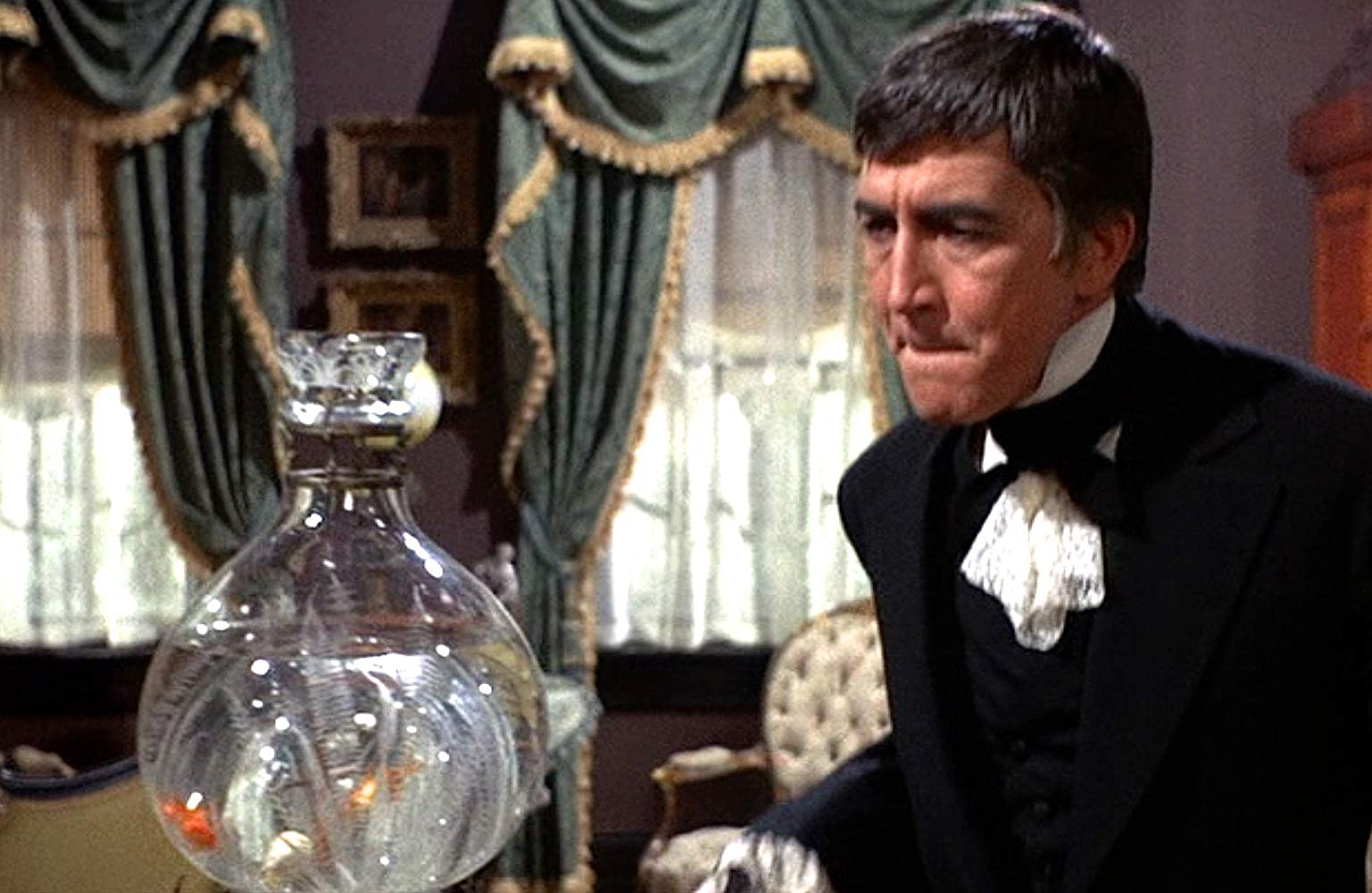 Certainly, the spirit of Castle seems to loom over the film – the opening scene where the psycho of the show forces a priest to marry him, is surprisingly reminiscent of the opening of Castle's Homicidal (1961), not to mention the fact that the film has a story from Ray Russell who wrote the Castle classic Mr. Sardonicus (1961)]
Hy Averback was a prolific tv director of the era, while Stephen Kandel wrote for dozens of tv shows of the period. Tony Curtis makes a small cameo as a customer at the brothel.
---
---