---
Crew
Director/Screenplay – Michael Dougherty, Producer – Bryan Singer, Photography – Glen MacPherson, Music – Douglas Pipes, Visual Effects Supervisor – Charlene Eberle, Visual Effects – Rainmaker Animation and Visual Effects, Miniatures – New Deal Studios, Inc., Special Effects Supervisors – Bob Comer & Dan Keeler, Makeup Effects Designer – Bill Terezakis, Werewolves Created by Tatopoulos Studio, Production Design – Mark Freeborn. Production Company – Warner Brothers/Legendary Pictures.
Cast
1:- Leslie Bibb (Emma), Tahmoh Penikett (Henry). 2:- Dylan Baker (Principal Steven Wilkins), Brett Kelly (Charlie), Connor Levins (Billy Wilkins). 3:- Samm Todd (Rhonda), Britt McKillip (Macy), Jean-Luc Bilodeau (Schrader), Alberto Ghisi (Chip), Isabelle Deluce (Sara). 4:- Anna Paquin (Laurie), Lauren Lee Smith (Danielle), Rochelle Aytes (Maria), Moneca Delain (Janet), Matt Anderson (Josh). 5:- Brian Cox (Horace Kweeg), Quinn Lord (Sam/Peeping Tommy)
---
Plot
It is Halloween Night in the small town of Warren Valley, Ohio. 1:- A couple return home from trick-or-treating. As he goes to wait in bed, she starts to take the decorations down in the front yard. However, something is watching and waiting. 2:- Bored fat kid Charlie smashes the carved pumpkins along the street. He stops at the house of Principal Steven Wilkins and steals all the candy, only for Mr Wilkins to return. However, Wilkins is a serial killer and the chocolate Charlie has eaten is poisoned. As Wilkins goes to bury the body in the backyard, he faces constant interruptions. 3:- A group of kids take some pumpkins out to an old abandoned quarry, being joined on the way by the autistic Rhonda. Macy, the leader of the group, tells how several years ago a bus driver was paid to send a busload of special needs kids over the side of the quarry to their deaths. It is her intention to take the pumpkins down to appease their souls. As they descend to the quarry floor in the elevator, there are things waiting in the mists. 4:- Four girls arrive in town, looking for boys to party with. 22 year-old Laurie is still a virgin and the others encourage her to find someone. As Laurie walks through the woods in her Little Red Riding Hood outfit, a sinister masked figure is waiting. 5:- Wilkins' neighbour, the aging Mr Kweeg finds his house invaded by a malevolent creature with a pumpkin instead of a head.
---
Trick 'R Treat – no doubt having been so abbreviated to avoid confusion with several other films named Trick or Treat, most notably Trick or Treats (1982) and Trick or Treat (1986), while the IMDB lists some eight other Trick or Treat titles (mostly short films) produced in the 00s alone – was the directorial debut of Michael Dougherty. Dougherty, who usually co-writes with Dan Harris, is a Bryan Singer associate who has written the screenplays for X2 (2003), Superman Returns (2006) and X-Men: Apocalypse (2016), as well as other works like Urban Legends: Bloody Mary (2005). (Bryan Singer acts as producer for Trick 'R Treat). Dougherty had earlier directed the 4-minute animated short Seasons Greetings (1996), which was a precursor to Trick 'R Treat also set on Halloween Night in which we first met the character of the pumpkin-headed Sam.
Trick 'R Treat is an anthology of sorts. One is reminded of Creepshow (1982) – like Creepshow, we even get panels mocked up to look like a comic-book over the credits. Michael Dougherty tells five different stories set around Halloween Night. Unlike the average anthology, the stories here are not told sequentially (where there is usually some wraparound frame such as their being introduced by a storyteller) but are interwound and appear to be happening at the same time. Elements from various stories appear in others – Dylan Baker's serial killer principal from the second story turns out to be the masked stalker attacking the girls in the fourth story; Baker also lives next door to and momentarily sees the attack on Brian Cox in the fifth story – we see the exchange as Baker is burying the body on the other side of the fence from both Baker and Cox's points-of-view in either story; Cox also turns out to be the bus driver from the third story; while we see various characters passing through the background of other episodes.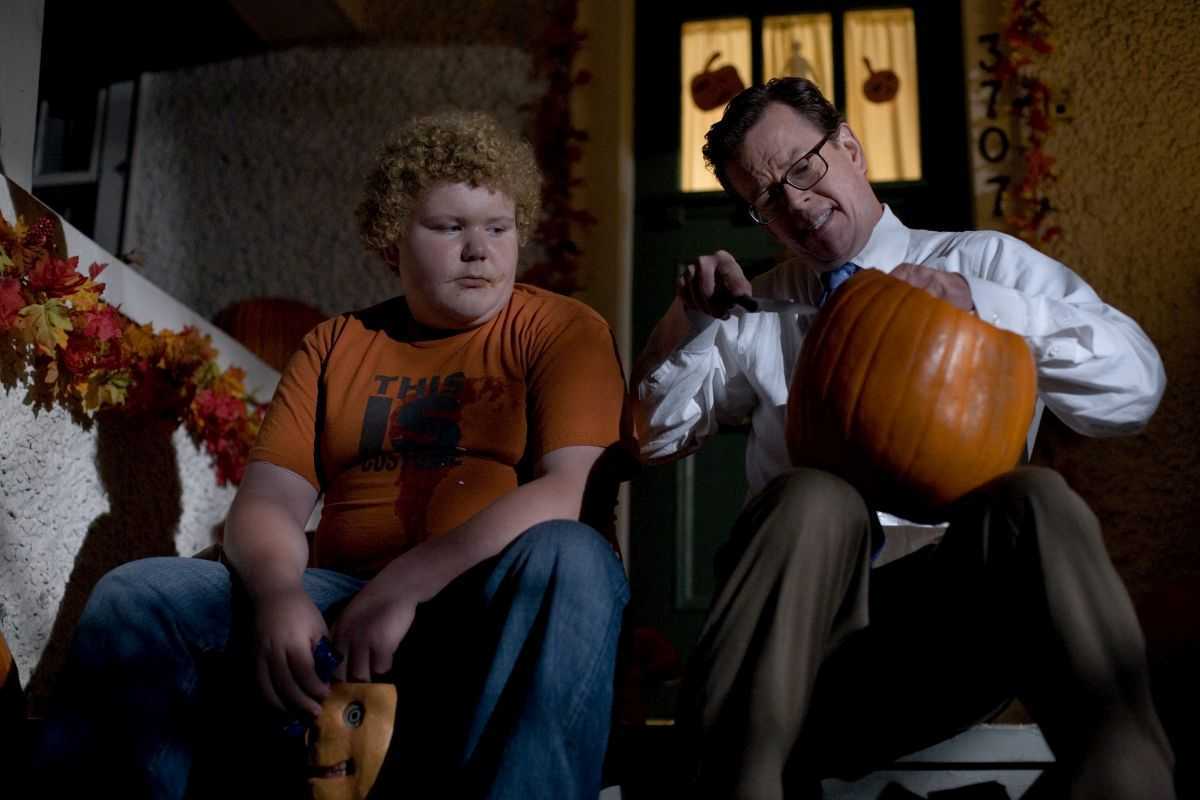 I looked forward to Trick 'R Treat due to the Bryan Singer name. Singer is an intelligent and above-average director and it follows that a film with him as producer should hold some of that quality. Despite this, I ended up heavily disappointed with Trick 'R Treat. Michael Dougherty's direction is amateurish and over-emphatic. The scenes with Dylan Baker trying to bury a dead body in his backyard in the second story have a rich vein of potential black humour with Baker constantly being interrupted by dogs, the cranky neighbour and his son waking up. However, Dougherty singularly fails to dig into the humour and the sequence drags out.
There is also a climactic scene where Dylan Baker takes his son (Connor Levins) down to the basement and it appears that he is raising a knife and about to stab him, before it is anticlimactically revealed that he is just handing him the knife to cut up the fat kid's severed head. However, Dougherty pumps the sequence up with such monumental over-dramatisation that it collapses into the absurd.
The potentially best story is the third one with the kids venturing down to the bottom of the quarry, which initially seems to lurk with much in the way of dread atmosphere but falls down because the episode hangs on two lame and predictable twists – that everything is a prank and then that the ghosts are real after all. Elsewhere, Michael Dougherty trades in cheap tactics like loud shrieks on the soundtrack to artificially pump up scares. Dougherty's over-emphasis of the suspense causes Trick 'R Treat to read like no more than a big-budgeted amateur film.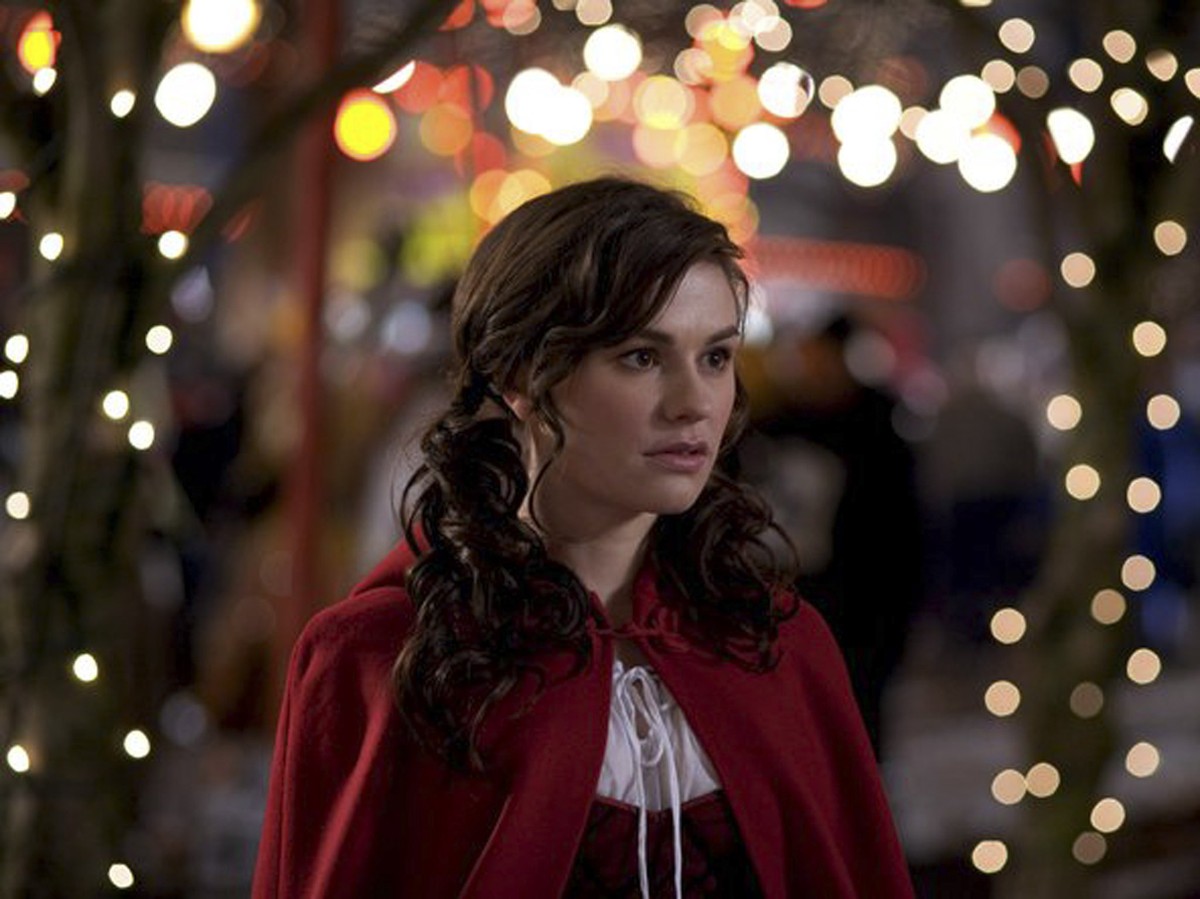 Of the five stories, the fourth probably works the best. There Dougherty plays into the imagery of Red Riding Hood and arrives at a passable, if gimmicky reversal. The emergence of the werewolf contains some worthwhile effects, where Dougherty is clear attempting to do something new in lieu of the standard Hollywood werewolf transformation effect, offering up the novelty of seeing the characters tearing their human skins off to reveal the wolves beneath.
The same idea of a Halloween horror anthology was also used in the subsequent Tales of Halloween (2015).
Michael Dougherty subsequently went onto direct/write the Christmas horror film Krampus (2015) and Godzilla, King of the Monsters (2019).
---
---