---
Crew
Director – Can Evrenol, Screenplay – Can Evrenol & Cem Ozuduru, Producers – Metin Anter, Muge Buyuktalas & Erhan Ozogu, Photography – Tayman Tekin, Music – Antoni Maiovvi, Special Effects Supervisor – Murat Sengul, Production Design – Cagri Aydin. Production Company – Chanter Films/Anka Film/Mo Film/Vixens/RH+ Investment/Frontiers Co-Production Market.
Cast
Clementine Poidatz (Holly), David Sakurai (Bruce O'Hara), Aki Aksoz (Timucin Erguvan), Alicia Kapudag (Valerie), Defne Halman (Mother), Zuri Sen (Little Holly), Elif Gulalp (Little Hazel), Brandon Patton (Rich), Muge Buyuktalas (Asuman)
---
Plot
Holly and her husband the writer Timucin Erguvan meet up with Valerie, the woman with whom they shared an open relationship, after several years. She is involved with the motivational group ULM and persuades them to come to an event. On stage, the group's leader Bruce O'Hara tells how he had a dream of meeting a woman. As he speaks, he realises that the woman from his dream is meant to be Holly. Bruce takes Holly under his guidance and presses her to confront her past where her deranged mother drowned her sister Hazel in a toilet after she had her first period. Against Bruce's warning, Holly's runs away from him only to become trapped in a labyrinth of dreams.
---
Housewife was the second film from Turkish director Can Evrenol who had previously gained a reasonable degree of international attention with the horror film Baskin (2015). Subsequently, Evrenol made the post-apocalyptic film Girl With No Mouth (2019) and the Haunted by Al Karisi, The Childbirth Djinn episode of the anthology The Field Guide to Evil (2018).
With Housewife, Evrenol returns with a bigger budget, international backing and actors that at least have some international recognition value, as well as shoots in English. Housewife is a more confident film, although equally one that is still distinctively Evrenol's. Evrenol certainly holds your attention with the opening scenes as one of two sisters (Elif Gulalp) has her first period and the other sister comes in to abruptly find her mother (Defne Halman) trying to drown Elif in the toilet.
We then flip forward to the surviving daughter as an adult – the titular housewife (played by French actress Clementine Poidatz). Evrenol seems to forget all about the prologue and heads off at a tangent where Clementine and her husband Aki Aksoz are invited to the meeting of a motivational speaker/cult leader David Sakurai. During the meeting, the leader speaks of his dream of the perfect woman and decides that Clementine is that person.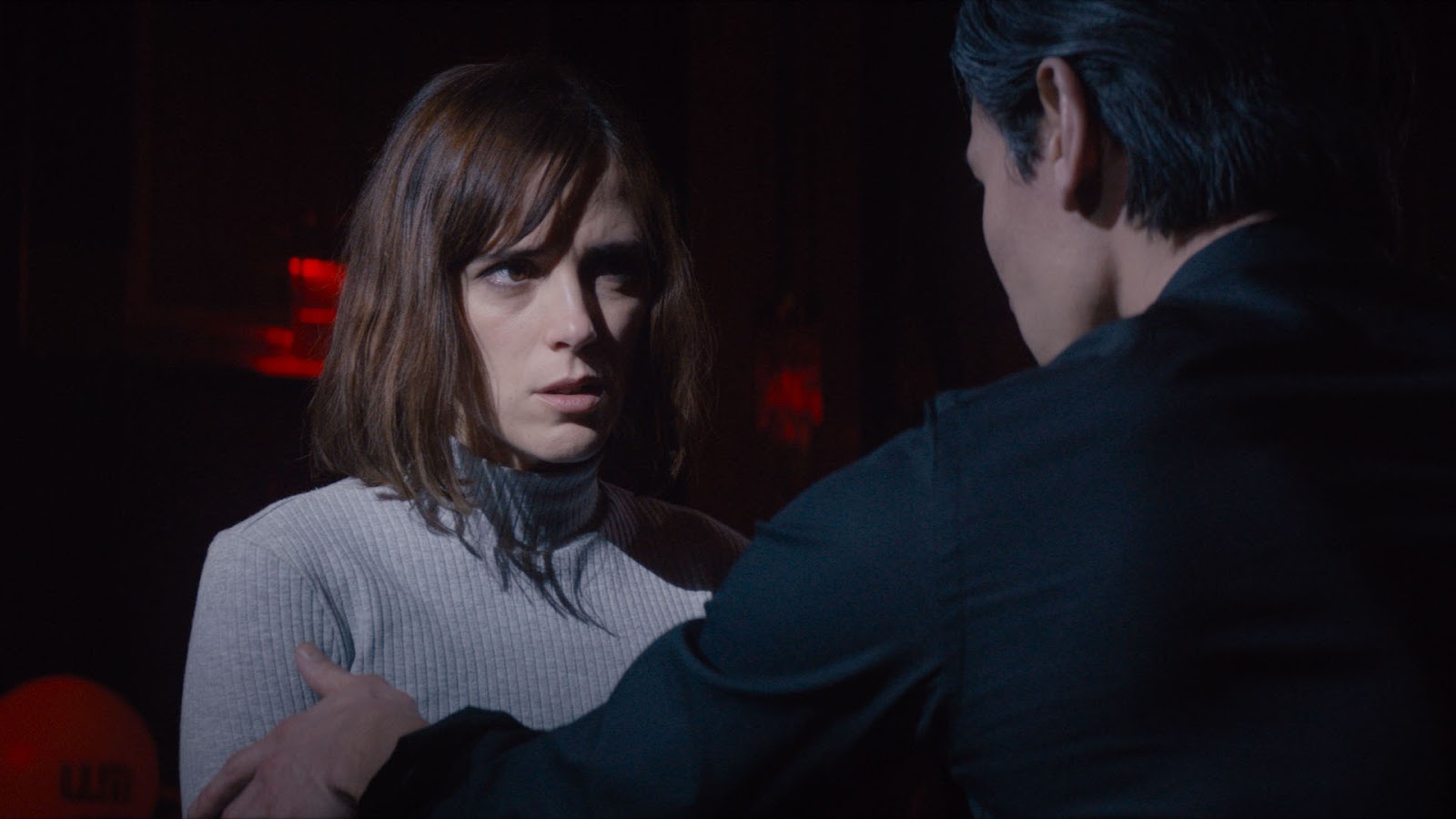 Quite where all of this is going becomes a scratch of the head. Clementine is drawn in by the cult leader who is determined to probe her past. She becomes caught up in a labyrinth of dreams and hallucinations and is not sure what is real (not unlike much of Baskin). On the other hand, Housewife proves disappointing after the all-out horrors of Baskin. For a film that features sinister cults, mind control, dream horrors and where the central couple appear to have an open relationship and casually engage in a threesome with an old friend, it emerges as a surprisingly tame film.
Can Evrenol does eventually pepper it up with a few shock images – a bloodied baby (?) found in the garden shed, the dead sister appearing and turning into a fiery figure. Evrenol at least gets it together for a demented climax that involves cult leader David Sakurai gorily slicing the face off one of his followers, putting it on himself and then Clementine Poidatz getting pregnant and she giving birth (which happens in the space of about five minutes). The coda of the film is her walking out nude as the gathered followers look up and see mysterious tentacles coming down from the sky. This the-crazy-cult-was-right-about-the-end-of-the-world-all-along twist has become a cliche in films such as Believers (2007), End of the Line (2007) and The Invitation (2015). Here it just produces a scratch of the head leaving you mystified as to what the film was about.
---
---