---
USA. 1976.
Crew
Director/Producer – Arthur Marks, Screenplay – Jaison Starkes, Photography – Harry May, Music – Robert Prince, Special Effects – Roy Downey. Production Company – AIP.
Cast
Glynn Turman (Isaac 'Ike' Hendrix), Lou Gossett (Reverend Elija Bliss), Joan Pringle (Christella Davenport), Fred Pinkard (Theolis Bliss), Alice Jubert (Roberta Bliss/Betty Jo Walker), David McKnight (J.D. Walker), James Louis Watkins (Carl), Carl Crudup (Tony), Barbara Tasker (Sheryl)
---
Plot
After volunteering during a stage hypnotist's show, Black law student Ike Hendrix becomes possessed by the spirit of J.D. Walker, a petty hood who was shot in 1942. Possessed by J.D., Ike forces himself on women and wields a mean razor. All the while he seeks revenge against Elija Bliss, the man who seduced his sister and is now a prominent preacher.
---
J.D.'s Revenge was an entry in the 1970s trend of Blaxploitation films – a term given to films featuring Black heroes that began with Sweet Sweetback's Baadasssss Song (1970) and was popularised with the hit success of Shaft (1971). Blacula (1972) that gave Blaxploitation cinema a unique genre spin, resulting in a series of Afrod, jive-talkin' monster movies that included the likes of Blackenstein (1973), Ganja & Hess (1973), Abby (1974), Sugar Hill (1974) and Dr Black and Mr Hyde (1976). (For more genre examples see Blaxploitation Cinema).
Many of these Blaxploitation films have an entertaining B movie vigour and psychotronic appeal but J.D.'s Revenge is only a routine variant on The Exorcist (1973). It is slow and dull – from the outset one can see what is going to happen and the film takes half its running time to allow its characters to catch up with the audience. The ending muddies its morals by revealing J.D. to be less a badass disembodied spirit than a justly aggrieved soul who has come back to avenge his murder.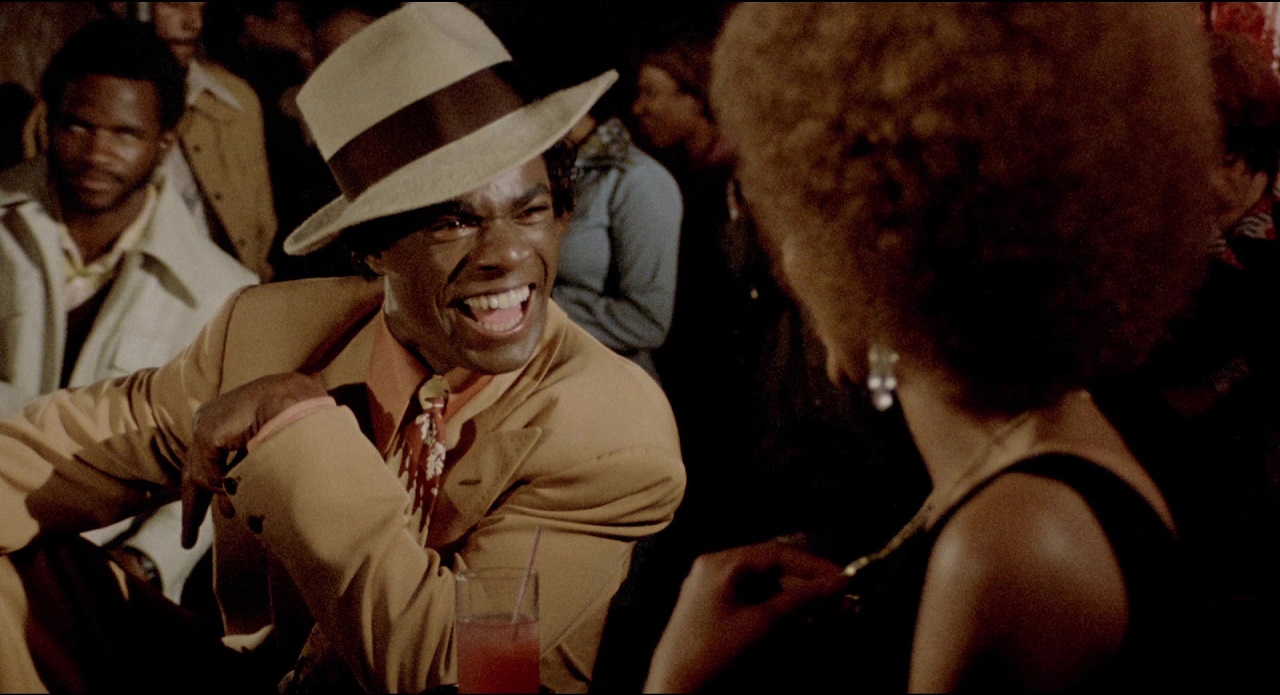 The film's one interesting spin is in making J.D.'s nemesis a holy-rolling Gospel preacher, played by later-to-be Best Supporting Actor Oscar winner Louis Gossett Jr. Glynn Turman gives a mean-minded performance as J.D. – the film has an unpleasant number of protracted scenes of women being taken by force. It does have the amusing moment where a doctor advises Glynn Turman: "Take it easy, man – smoke some weed."
Director Arthur Marks, a former producer on Perry Mason (1957-66), made a number of other Blaxploitation films of the era with Bucktown (1975), Friday Foster (1975) and The Monkey Hu$tle (1976). His one other genre film was the quasi-psycho film The Roommates (1973). The film was shot on location in New Orleans, which lends its legendary vibrant carnality that adds much to the film.
---
Trailer here
---