---
USA. 1994.
Crew
Director – Ernest Dickerson, Screenplay – Eric Bernt, Producer – David Permut, Photography – Bojan Bazelli, Music – Stewart Copeland, Special Effects Supervisor – David Mercurio, Human Trophy Heads – Sticks & Stones, Production Design – Christiaan Wagener. Production Company – New Line Productions/David Permut Productions.
Cast
Ice-T (Mason), Rutger Hauer (Burns), Gary Busey (Doc Hawkins), John C. McGinley (John Griffin), Charles S. Dutton (Walter Cole), F. Murray Abraham (Wolfe), William McNamara (Derek Wolfe), Jeff Corey (Hank)
---
Plot
Mason has been living homeless since the death of his wife and daughter two years ago. He is about to end it all and step out in front of a truck, but is saved by City Mission worker Walter Cole. Cole gets Mason a job as a survival guide with the exclusive Hell's Canyon hunting lodge. Once up at Hell's Canyon, Mason is woken in the morning and informed that he is to be the prey of the other hunters. Fleeing unarmed, Mason manages to fight back and start turning the tables on the other hunters using only his wits and bare hands.
---
Surviving the Game is a flagrant ripoff of Hard Target (1993), which came out less than a year earlier. Both Surviving the Game and Hard Target in turn owe much to the classic and oft-copied The Most Dangerous Game (1932), which concerned a Russian aesthete who shipwrecked people so he could hunt them as prey. Both Surviving the Game and Hard Target are action film variants where decadent aesthetes are shown as hunting the homeless. This action movie take on the basics of The Most Dangerous Game had earlier been conducted with Avenging Force (1986), while around the same time as these there was also Death Ring (1993).
Without the pyrotechnic stylistics of John Woo, which boosted Hard Target, Surviving the Game only has a predictable plot to fall back on. The story is told in an obvious dramatic line. The characters are written with almost comical melodrama – Ice-T's hero of the piece is a good man beaten down by circumstances and the film tweaks all the heart-strings it can by killing his dog and best friend off within the first few scenes; even Jeff Corey's fellow bum who lives with bare coherence outside of a bottle gives him little pep talks about if only he could his life together; where elsewhere there are cliche characters like the wet-behind-the-ears kid (later-to-be B action star William McNamara) who feels squeamish about the killing. Unfortunately, there is no depth to Surviving the Game beyond these caricatures and weak melodramatic tensions. The best scene in the film is one where Gary Busey tells how as a child his father gave him a dog as a pet, showed him how to train it to be a killer and then one day made him fight it to the death with his bare hands.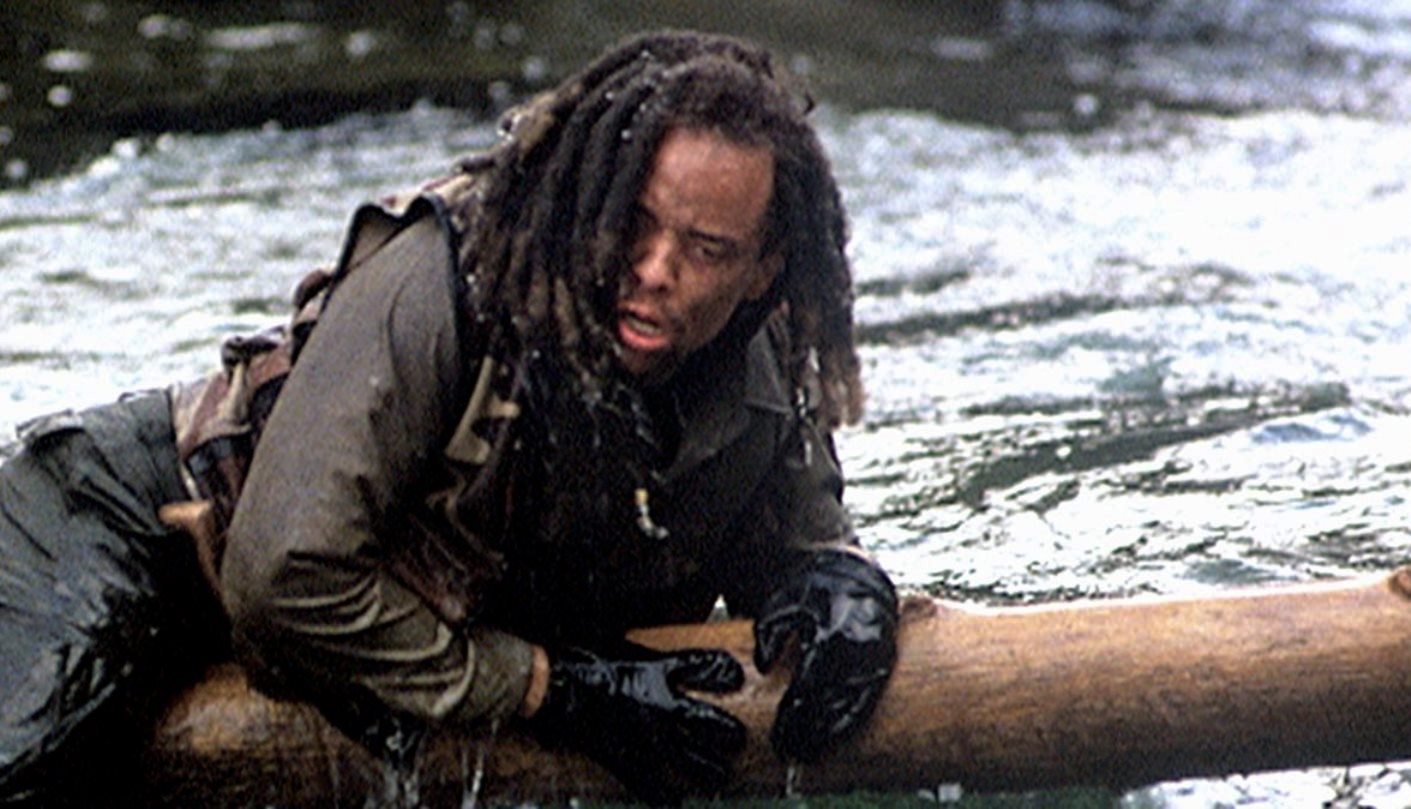 The action moves along passably well. The film assembles a cast used to playing in action films – Rutger Hauer, Gary Busey, Charles S. Dutton, John C. McGinley. The odd man out is F. Murray Abraham who is used to more wholesome dramatic fare than this. Expectedly, Gary Busey and John C. McGinley play over the top. Removed from the surly anger of his rap gangsta persona, Ice-T lacks much direction and comes across as wimpy.
Surviving the Game was directed by Spike Lee's cinematographer Ernest Dickerson. Dickerson next stayed within the horror genre for the more successful Tales from the Crypt Presents Demon Knight (1995), followed by the sf film Futuresport (1998) and the Blaxploitation horror homage Bones (2001).
---
---