---
Crew
Director – Rob Cohen, Screenplay – Marc Moss & Kerry Williamson, Based on the Novel Cross by James Patterson, Producers – Bill Block, Steve Bowen, Randall Emmett, Leopoldo Gout, Paul Hanson & James Patterson, Photography – Ricardo Della Rosa, Music – John Debney, Visual Effects – Look! Effects, Inc. (Supervisor – Derek Bird), Special Effects Supervisor – Randall Tyrrell, Makeup Effects – Robert Kurtzman, Production Design – Laura Fox. Production Company – Block-Hanson/James Patterson Entertainment/Emmett-Furla/Envision Entertainment.
Cast
Tyler Perry (Dr Alex Cross), Matthew Fox (Picasso), Edward Burns (Tommy Kane), Rachel Nichols (Monica Ashe), Carmen Ejogo (Maria Cross), Jean Reno (Gilles Mercier), Cicely Tyson (Nana Mama), John C. McGinley (Captain Richard Brookwell), Giancarlo Esposito (Daramus Holiday), Werner Daehn (Erich Nunemacher), Yara Shahidi (Janelle Cross), Stephanie Jacobsen (Fan Yau Lee), Jessalyn Wanlim (Paramita Megawati)
---
Plot
Alex Cross is a Detroit police detective and a brilliant criminal profiler. He is assigned to the case of a murdered wealthy woman. Cross soon discovers that he is on the trail of a psychopath whom he nicknames Picasso. Picasso appears to have a military background and delights in sadism. Cross decodes clues in sketches that Picasso has left at the crime scene to realise that he is assassinating wealthy businesspeople. After foiling one assassination attempt, an angered Picasso then turns on Cross and targets his wife Maria and members of his team.
---
Alex Cross is based the character of criminal profiler Alex Cross who has been popularised in a series of so far twenty-four novels by thriller writer James Patterson beginning with Along Came a Spider (1993). The Alex Cross books have been adapted to the screen before with the passable Kiss the Girls (1997) starring Morgan Freeman in the title role, where the film was clearly trying to jump aboard the popularity of the forensic psychology and serial killer thriller in the wake of The Silence of the Lambs (1991). Morgan Freeman returned to the role in the subsequent Along Came a Spider (2001), although that was such a forgettable effort that it killed off any future interest in the series.
Alex Cross was clearly intended as a reboot of the series. It is very loosely based on Cross (2006), James Patterson's twelfth novel in the series, although there are only small connections between the book and the film. For example, the nemesis in the book is Michael Sullivan, a Mafia hitman who enjoys raping and mutilating victims. In the film, this becomes Matthew Fox's unnamed former military assassin who does briefly take the book's nickname 'The Butcher of Sligo' and kills Cross's wife Maria, however that is the only point of connection between the two. There is no assassinations of businesspeople in the book. Moreover, the book takes place with the events spread over a decade.
Alex Cross also despatches with any continuity to the Morgan Freeman films, which had Freeman who was in his sixties at work in the 1990s, while this features the 43 year-old Tyler Perry as a younger Cross but playing the part in 2012 and making use of technology – iPads, cellphones – that were not in existence in the 1990s, as well as making reference to contemporary events such as the situation in Baghdad.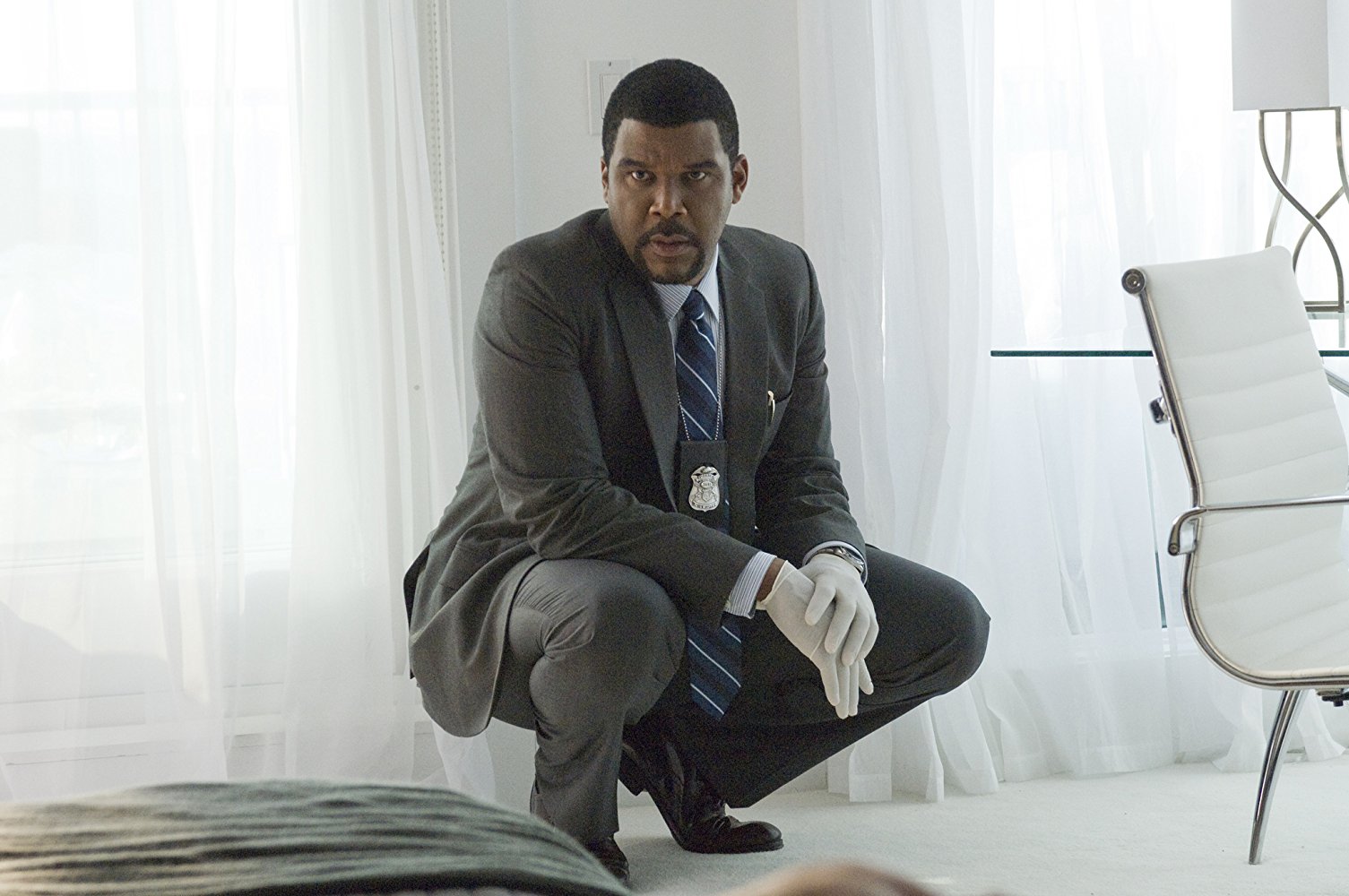 I admit to having little enthusiasm for Alex Cross before sitting down to watch, despite James Patterson having signed on as a producer. Moreover, Patterson had apparently delivered an early draft of the script but this was rejected – when input from the creator of the series is discarded, it never bodes well for an adaptation. Even more dismally, there is the assigned director Rob Cohen who has made films such as Dragon: The Bruce Lee Story (1993), Daylight (1996), DragonHeart (1996), The Skulls (2000), The Fast and the Furious (2001), xXx (2002), Stealth (2005), The Mummy: Tomb of the Dragon Emperor (2008) and The Boy Next Door (2015). Cohen also co-wrote the voodoo film Ritual (2002). Cohen is a director you could easily mention in the same sentence as people like Michael Bay and Stephen Sommers and similarly prefers big action and overblown effects-driven vehicles and the substitution of postured cool over anything of dramatic substance. xXx ranks as maybe one of the worst action films ever made.
The other problem I had with the film was the replacement of Morgan Freeman, one of the finest actors of the moment, with Tyler Perry, better known as a director-actor beginning with Madea's Family Reunion (2002), and including one genre venture with Boo! A Madea Halloween (2016), wherein he played the comedic character of the self-titled 'mad Black woman' Madea Simmons, a gun-toting, law-breaking grandmother with attitude to spare. Perry has incarnated Madea in eleven self-directed films, which enjoy great popularity at the same time as being critically derided, most notoriously by Spike Lee who accuses Perry of playing to crude comedic black stereotypes.
At least in regard to African-American actors, it seems like the role of Alex Cross has polarised between two opposite extremes. Morgan Freeman is an award-winning actor who radiates aloof wisdom and sagacity – when he studies the situation you can see the cogs of vast intellectual prowess coming into play. On the other hand, Tyler Perry is an actor who has gained his fame by repeatedly playing to a niche of lowbrow humour and demonstrating (at least until here) that that was the only trick in his book.
Cast as Alex Cross, Tyler Perry feels less like an actor radiating Sherlock Holmes-ian mental agility – the script occasionally remembers to outfit him with lines that demonstrate this – than he does a football player cast in a role that is beyond his depth. He plays the part in the same way that adults will talk down to children by simplifying what they say. The screenplay takes the interesting turn of having the normally cool and intellectually collected Cross give himself over to dark emotions and become a vigilante in revenge for his wife's murder. However, the slow burning anger, or even just the tight-lipped monosyllabism of a Clint Eastwood or a Charles Bronson, is something that Perry woefully fails to tap into or project.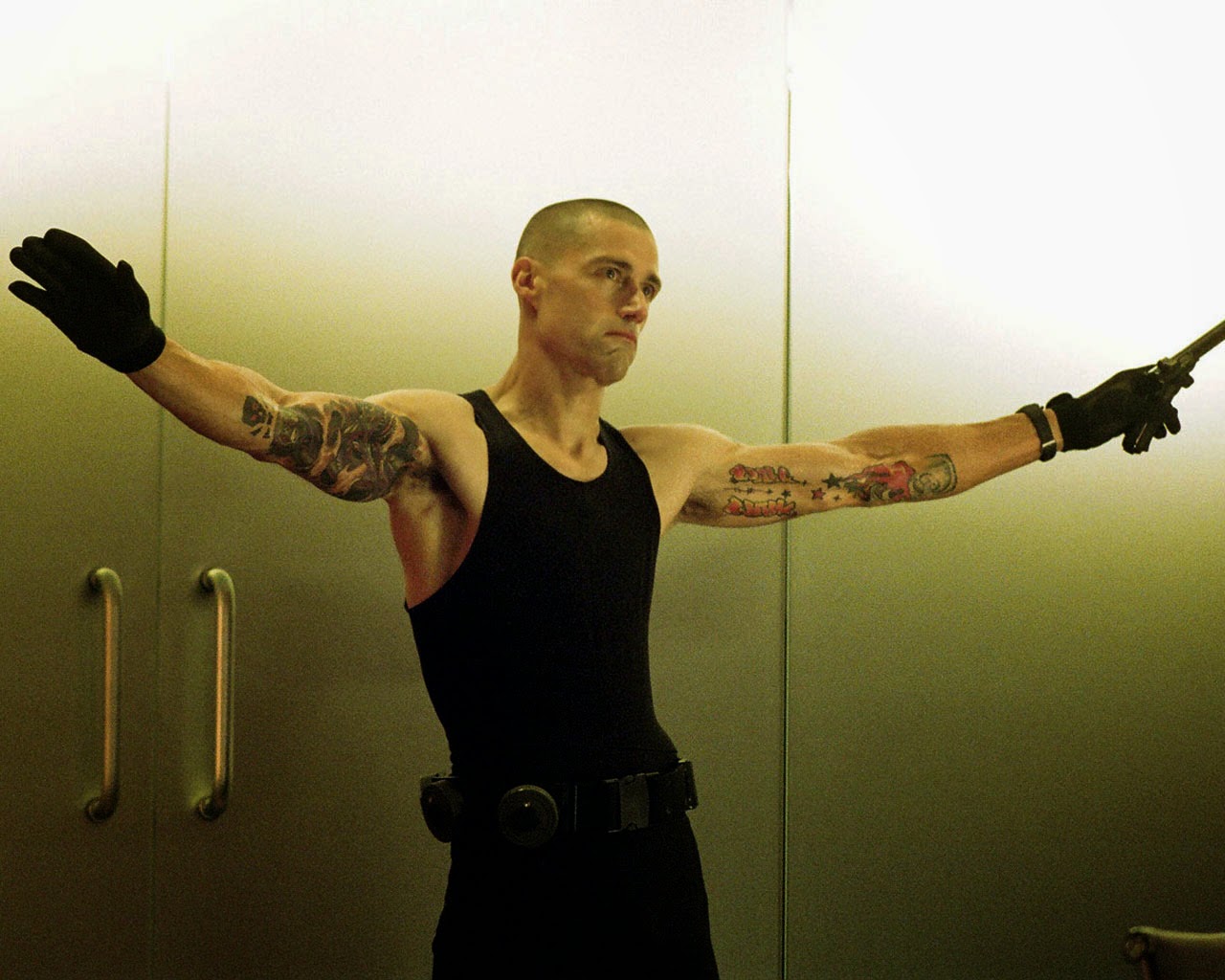 The Alex Cross novels are written with a solid grasp of thriller writing where James Patterson seems to research his milieu and construct tight detective plots. Unfortunately, much of that is lacking when it comes to Alex Cross. Maybe the major mistake was in giving the directorial reins of what should have been a tight psychological thriller to a director who is mostly known for empty-headed action films. You switch off Alex Cross not long in when Rob Cohen seems less interested in creating a realistic psychological story than with slick images of testostoronally pumped fight clubs and bored rich women inviting Matthew Fox home to lavish designer homes for PG-rated kinky sex. The break-in to the Nunemacher offices is construed as an action set-pieces where Matthew Fox proves to be one of those preposterously well-prepared criminal geniuses who has the endless resources to find the entirety of the layout for an office building, tap into and manipulate the power and security grid, conduct amazing entries past police and armed guards by entering via the water pipes and have arsenals of weaponry hidden on his body.
Indeed, with Rob Cohen at the helm what we have is less a serial killer thriller than it is an action film. Cohen stages some okay action sequences – the aforementioned entry into the office; the sequence where Matthew Fox conducts an assassination by hijacking an elevated train; and the climactic showdown between Tyler Perry and Fox in an abandoned theatre. However, these are all action sequences, not thriller sequences. The only actual thriller sequence is the passable cat-and-mouse game between Tyler Perry and Matthew Fox in a scene where Fox has Perry in his crosshairs with a rifle in a restaurant. The actual amount of thriller plotting and detective story in the script is negligible.
Despite Alex Cross having been established as a brilliant criminal profiler in the books and other films, he gets to demonstrate almost none of this in the film. Indeed, though Cross has a couple of scenes speculating about Picasso's psychology, we get no insight into the character at all – he never even gets any identity beyond a nickname. Moreover, the film's final coda reveals with absurd improbability that what we have taken throughout the build-up to be a serial killer thriller is not quite the case at all. (The plot about businessmen organising a series of assassinations to make it seem as though by a crazy killer has a number of similarities to Jack Reacher (2012), which came out a few months later the same year and was also the attempt to start a franchise based on a popular series of detective thrillers). To his credit, Matthew Fox seems determined to shuck off all nice guy casting from tv's Lost (2004-10) and goes for broke in the role, giving the part a fierce and determined intensity that leers out of the screen with an alarming craziness.
The only other genre works that James Patterson has been associated with is as creator/producer of the animals attack tv series Zoo (2015-7) and Maximum Ride (2016) adapted from his Young Adult work about genetically-engineered children.
(Nominee for Best Supporting Actor (Matthew Fox) at this site's Best of 2012 Awards).
---
---