---
Crew
Director – Burt Kennedy, Screenplay – Robert Chamblee & Edward Mann, Based on the Novel by Jim Thompson, Producer – Michael W. Leighton, Photography – William A. Fraker, Music – Tim McIntire & John Rubinstein, Special Effects – Larry Cavanaugh. Production Company – Devi Production Systems.
Cast
Stacy Keach (Lou Ford), Susan Tyrrell (Joyce Lakeland), Tisha Sterling (Amy Stanton), Don Stroud (Elmer Conway), Keenan Wynn (Chester Conway), John Dehner (Bob Maples), Pepe Serna (Johnny Lopez), John Carradine (Dr Jason Smith)
---
Plot
Lou Ford is the sheriff's deputy of Central Mining Town, Montana. He is friendly with all the locals and makes a virtue of never carrying a gun. However, Lou also has a dark side to his personality and beats up hooker Joyce Lakeland. Joyce then shows Mayor Chester Conway the bruises, claiming that Conway's drunken, brawling son Elmer did it and demanding $50,000 for her silence. Conway gives Ford the money to pay her off and run Joyce out of town. Instead, Ford kills both Joyce and Elmer and contrives to have the murder pinned on another man.
---
The Killer Inside Me is an interesting and relatively obscure psycho thriller. It is based on a classic crime novel of the 1950s, which had been announced several times as a screen adaptation over the years.
The film's focus is the genial and universally liked character of Stacy Keach's deputy. His friendly laidback rapport with the locals and commonsense attitude to law enforcement is well established during the film's early section. The film takes considerable delight in contrasting the wholesome surface goodness of the character with a Mr Hyde that lies beneath who is gradually built, through an interesting series of inner monologues, up into a demonic woman beater and someone who appears to be manipulating the situation for the pure hell of it. Stacy Keach offhandedly describes his motivation: "When things get a little rough I go out and kill a few people – that's all". Earlier, in a moment of striking insight, he comments: "I've got my feet planted on both sides of the fence. I planned it that way a long time ago. I can't jump. All I've got to do is wait until I split right down the middle."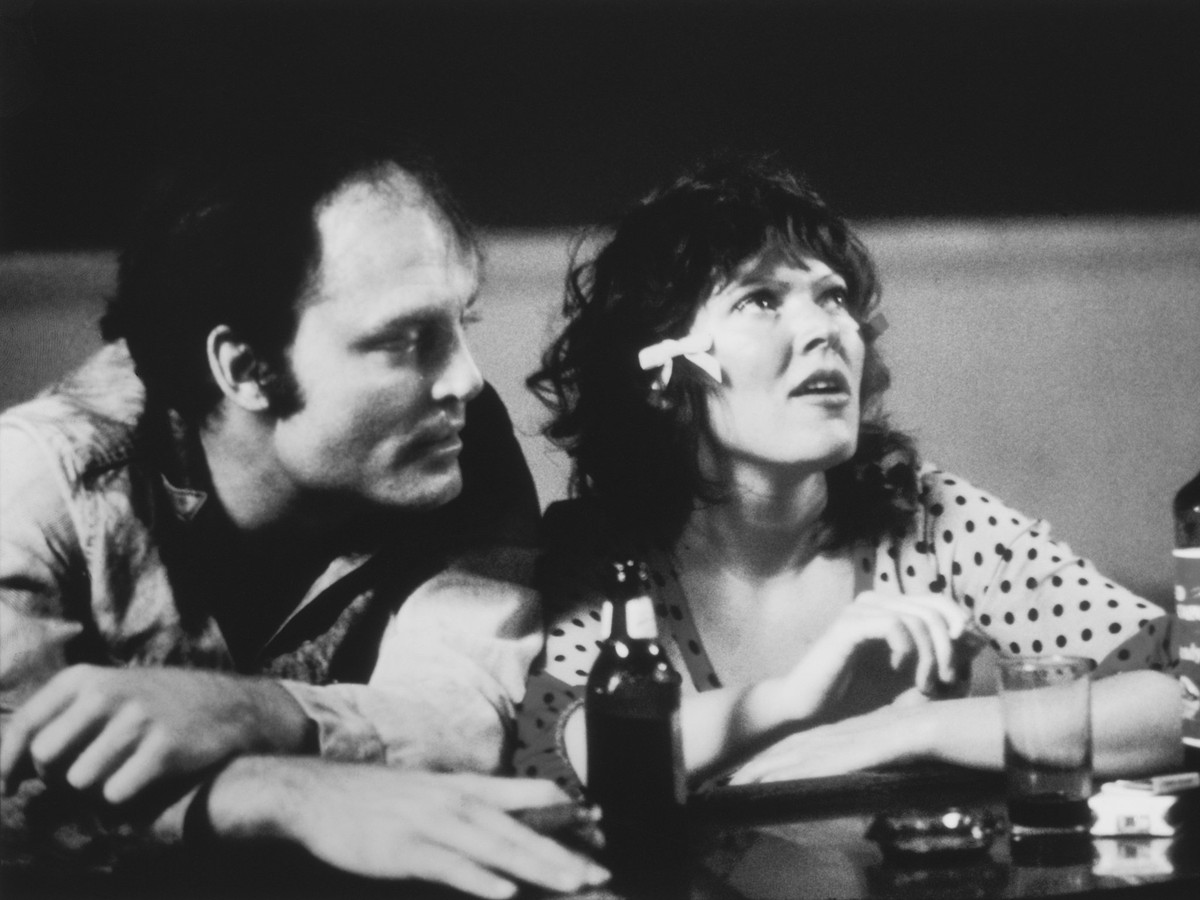 Stacy Keach plays to the fullness of the character's ambiguity – it is to his credit that the film leaves one never sure where it is going from one minute to the next. There are also fine performances from Don Stroud, Keenan Wynn and particularly from Susan Tyrrell as the tough-as-nails blackmailing whore who longs to find a Real Man and even appears to welcome Stacy Keach beating her. This is a film that is probably well worth discovery.
The film was remade as The Killer Inside Me (2010) by director Michael Winterbottom, which returns more closely to the source novel and original 1950s time period and features Casey Affleck as the disturbed deputy and Jessica Alba as Joyce.
Director Burt Kennedy used to specialize in Westerns, most notably the likes of Return of the Seven (1966), Support Your Local Sheriff (1969) and Hannie Caulder (1971). His one other venture into genre material was the science-fiction film Suburban Commando (1991).
The film is based on a pulp novel from crime writer Jim Thomspon that was originally published in 1952. Jim Thompson's works have also formed a number of other films such as The Getaway (1972), After Dark, My Sweet (1990), The Grifters (1990) and The Getaway (1994). Thomspon also wrote the scripts for The Killing (1956) and Paths of Glory (1957) for Stanley Kubrick.
---
---