aka Alice Sweet Alice
---
Crew
Director – Alfred Sole, Screenplay – Alfred Sole & Rosemary Ritvo, Producer – Richard K. Rosenberg, Photography – John Freeberg & Chuck Hall, Music – Stephen Lawrence, Production Design – John Lawless.
Cast
Linda Miller (Catherine Spages), Paula Sheppard (Alice Spages), Mildred Clinton (Mrs Tradoni), Niles McMaster (Dominick Spages), Rudolph Willrich (Father Tom), Jane Lowry (Annie di Lorenzini), Alphonso de Noble (Mr Alphonso), Brooke Shields (Karen Spages), Michael Hardstack (Detective Mike Spino), Tom Signorelli (Detective Ray Brennan), Gary Allen (Jim di Lorenzini)
---
Plot
New Jersey, 1961. Young Karen Spages is burnt alive in a pew in a church just as she is about to undergo Catholic confirmation. Soon after, this is followed by the stabbing of an aunt. The killer is believed to be Karen's sister Alice, who has the orange plastic raincoat and face mask the killer was seen wearing. However, Alice insists that Karen is alive and lie detector tests bear her out.
---
Communion, better known under its re-release title Alice Sweet Alice, has become one of the little seen genre classics. It has a reputation that has been somewhat overrated over the years. Nevertheless, when seen, Communion proves an impressive early slasher effort.
The film was made in the mid-1970s, not long after The Exorcist (1973) and it capitalised on The Exorcist's twin themes of Catholicism and evil children. Although where The Exorcist was unapologetic about Catholicism, Communion goes in the opposite direction – it is a slasher film that firmly roots itself in Catholic guilt and indeed sees Catholic torment as the fertile breeding ground for psychosis.
Director Alfred Sole is well attuned to the ordinariness of family lives in the poor neighbourhoods of early 1960s New Jersey. There are fine performances here from all the cast – Jane Lowry makes for an on-target domineering aunt. Paula Sheppard is particularly unnerving as the child suspect.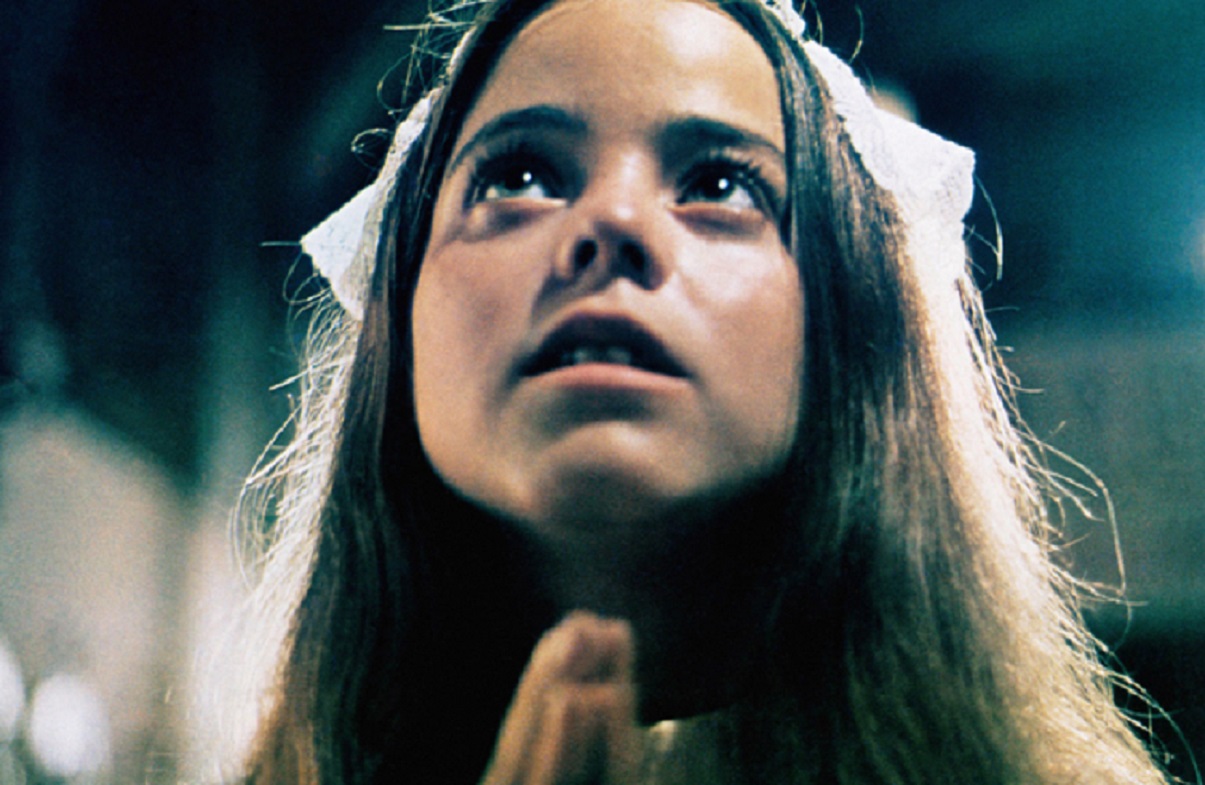 The film deliberately builds upon the expectations created by The Exorcist that the killings are being conducted by a child but then reverses them in a fine series of twists that first make you think the murdered Brooke Shields might be alive and then reveals the real killer's identity. However, a final freeze-frame then confirms that what one originally thought about Paula Sheppard being the killer was not that far off the mark.
The film features Brooke Shields in her first screen appearance at the age of eleven. When the film was re-released following her subsequent stardom in The Blue Lagoon (1980), it was misleadingly advertised to give the impression she was the star, although she is only on screen for the first fifteen minutes in a memorable scene where she is burned alive inside a church pew.
Director Alfred Sole subsequently made two further genre films, Tanya's Island (1980), an erotic desert island love story between a woman an ape, and Pandemonium/Thursday the 12th (1982), a slasher film parody. Nowadays, Sole has retired from directing and works as a production designer in television.
---
Trailer here
Full film available online here:-
---