---
USA/UK/Canada/Sweden. 2010.
Crew
Director – Michael Winterbottom, Screenplay – John Curran, Based on the Novel by Jim Thompson, Producers – Andrew Eaton, Chris Hanley & Bradford L. Schlei, Photography – Marcel Zyskind, Music – Joel Cadbury & Melissa Parmenter, Visual Effects – Marc Knapton & Gus Martinez, Special Effects Supervisor – Steve Krieger, Prosthetic Makeup – Alterian (Supervisor – Tony Gardner), Production Design – Rob Simons & Mark Tildesley. Production Company – IFC Films/Wild Bunch/Hero Entertainment/Muse Productions/Stone Canyon/Revolution Productions/Curiously Bright Entertainment/Indion Entertainment Group/Bob Film/Film i Väst
Cast
Casey Affleck (Deputy Lou Ford), Kate Hudson (Amy Stanton), Jessica Alba (Joyce Lakeland), Elias Koteas (Joe Rothman), Tom Bower (Sheriff Bob Maples), Simon Baker (District Attorney Howard Hendricks), Ned Beatty (Chester Conway), Bill Pullman (Billy Bob Walker), Jay R. Ferguson (Elmer Conway), Brent Briscoe (Bum/Stranger), Matthew Maher (Deputy Jeff Plummer), Liam Aiken (Johnny Pappas), Ali Nazary (Max Pappas)
---
Plot
Central West Texas during the 1950s. Deputy Lou Ford is asked by Sheriff Bob Maples to run whore Joyce Lakeland out of town. Instead, Lou is drawn into a passionate affair with Joyce, even though he is engaged to Amy Stanton. Joyce concocts a plan to blackmail wealthy contractor Chester Conway whose son Elmer is one of her johns. Lou learns that Chester's construction shortcuts may have been responsible for his brother's death. He is asked by Chester to deliver the blackmail money to Joyce but instead beats her to death and shoots Elmer. Lou falls under suspicion for the murders but contrives to frame naive garage attendant Johnny Pappas and to then hang Johnny in the jail cell. When suspicion again falls on Lou, he is required to kill further witnesses and shift the blame onto others.
---
The Killer Inside Me (1952) is a classic crime novel from Jim Thompson who is also known for thrillers such as After Dark, My Sweet (1955), The Getaway (1959) and The Grifters (1963), which have been filmed several times. Thompson also worked as a scriptwriter for Stanley Kubrick on The Killing (1956) and Paths of Glory (1957). Thompson's novel The Killer Inside Me has gained a classic status for its depiction of the brooding state of mind of the protagonist and has been called one of the key works of crime fiction from the era. The book was previously filmed in a truncated form as The Killer Inside Me (1976) starring Stacy Keach as Lou Ford, although this has not been widely seen.
There have been numerous touted productions of the book ever since its publication – a version in the 1960s was to have gone ahead with an amazing cast line-up that included Marlon Brando as Lou Ford, Marilyn Monroe as Joyce and Elizabeth Taylor as Amy Stanton, although this was curtailed following Monroe's death. Another version in the 1990s was touted starring the mind-boggling casting of Tom Cruise as Lou Ford (which would actually work rather well when one thinks about it). Quentin Tarantino was reportedly working on a version around 2001, while the version here grew out of a previous planned version by Australian director Andrew Dominik.
This remake of The Killer Inside Me was conducted by British director Michael Winterbottom. Winterbottom emerged in the 1990s with the lesbian killer film Butterfly Kiss (1995) and went onto strong dramatic works such as Jude (1996), Wonderland (1999), 24 Hour Party People (2002), Code 46 (2003), 9 Songs (2004) and Tristram Shandy: A Cock and Bull Story (2005). Winterbottom's dramatic work, which also alternates with docu-drama, has become increasingly political and concerned with current world events as in the likes of Welcome to Sarajevo (1997), In This World (2002), The Road to Guantanamo (2006), A Mighty Heart (2007) and The Shock Doctrine (2009).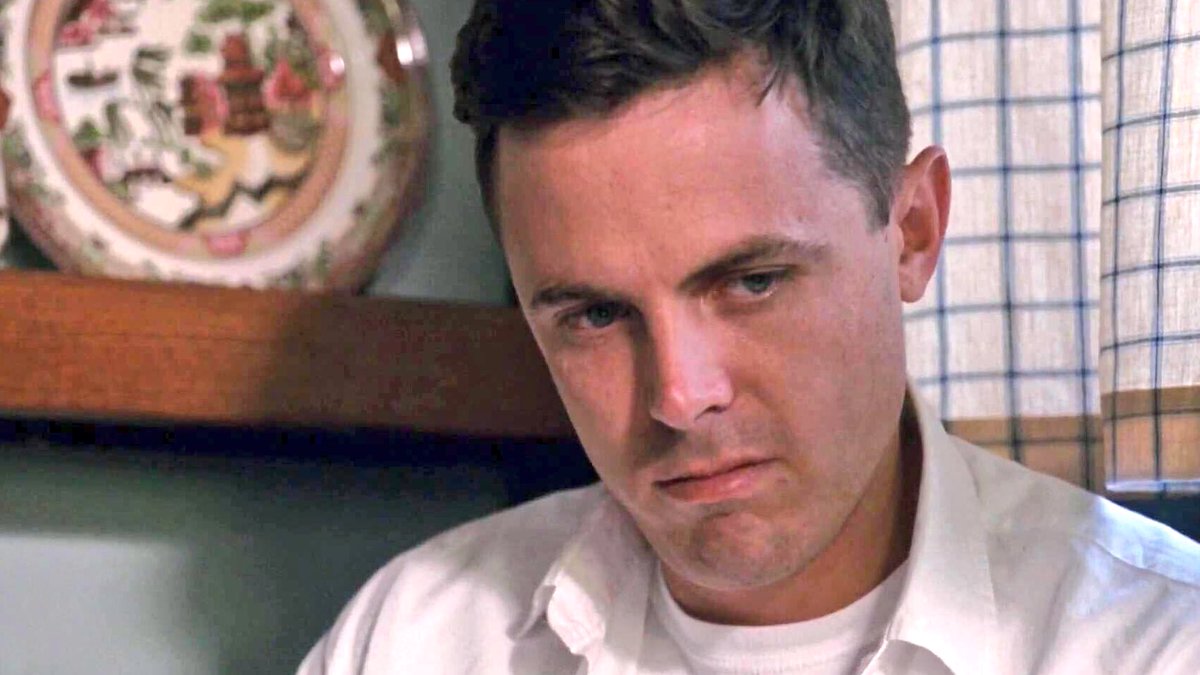 A British director like Michael Winterbottom is certainly an unusual choice to adapt a work like The Killer Inside Me that is so rooted in the American Southern Midwest at a particular time and place. It is also interestingly a film where, though clearly taking place in the heart of film noir territory, Winterbottom deliberately flaunts any attempt to employ the visual tactics of film noir – dusky smoke lit rooms, twirling fans, light coming through slatted Venetian blinds, sultry femme fatales in heels and veils etc. The photography is plain and without any cinematographic affect, exactly as though Winterbottom was filming a straight period drama with an emphasis on unadorned realism. The most we get is a set of opening credits that have been modelled after crime novel covers of the 1950s.
I am a fan of Michael Winterbottom's films but I felt disappointed with The Killer Inside Me. I anticipated the film greatly, especially in that it attracted controversy after its premiere at the 2010 Sundance Festival because of its supposedly grim and unflinching violence. Advanced word indicated that this would be a dark and disturbing work that touched the heart of Jim Thompson's supposedly difficult to film novel.
However, the reaction to the violence is an undeniably overrated issue. There is a nasty scene where Casey Affleck punches Jessica Alba in the face and keeps punching until she falls with her skull shattered. Elsewhere, Michael Winterbottom pushes a certain taboo edge with scenes of Casey Affleck having sex with Jessica Alba with a leather belt hooked around her neck, although this is weakened by other decidedly tame sequences of him merely spanking women. However, this violent content is isolated – The Killer Inside Me is not a film that you could say has violence and sadism consistently at its core as does something like The Passion of the Christ (2004), Hostel (2005) or the Saw sequels.
On the other hand, the film's problem would seem to be that it remains too faithful to Jim Thompson's novel. Things often take a long time to play out as the film dutifully follows the twisting and turnings of plot. Unfortunately, neither Michael Winterbottom nor Casey Affleck do much to draw us inside with either in terms of thriller tension, film noir mood or the central character's dark psychology. The film is slow and talky for much of its running time, although Michael Winterbottom at least lets it take place in the subtleties of dialogue. The plot does hold one there eventually and the slowness of the story has a cumulative effect that arrives at an effective ending but you keep thinking that a film adapted from such a classic work should have captivated far more than that.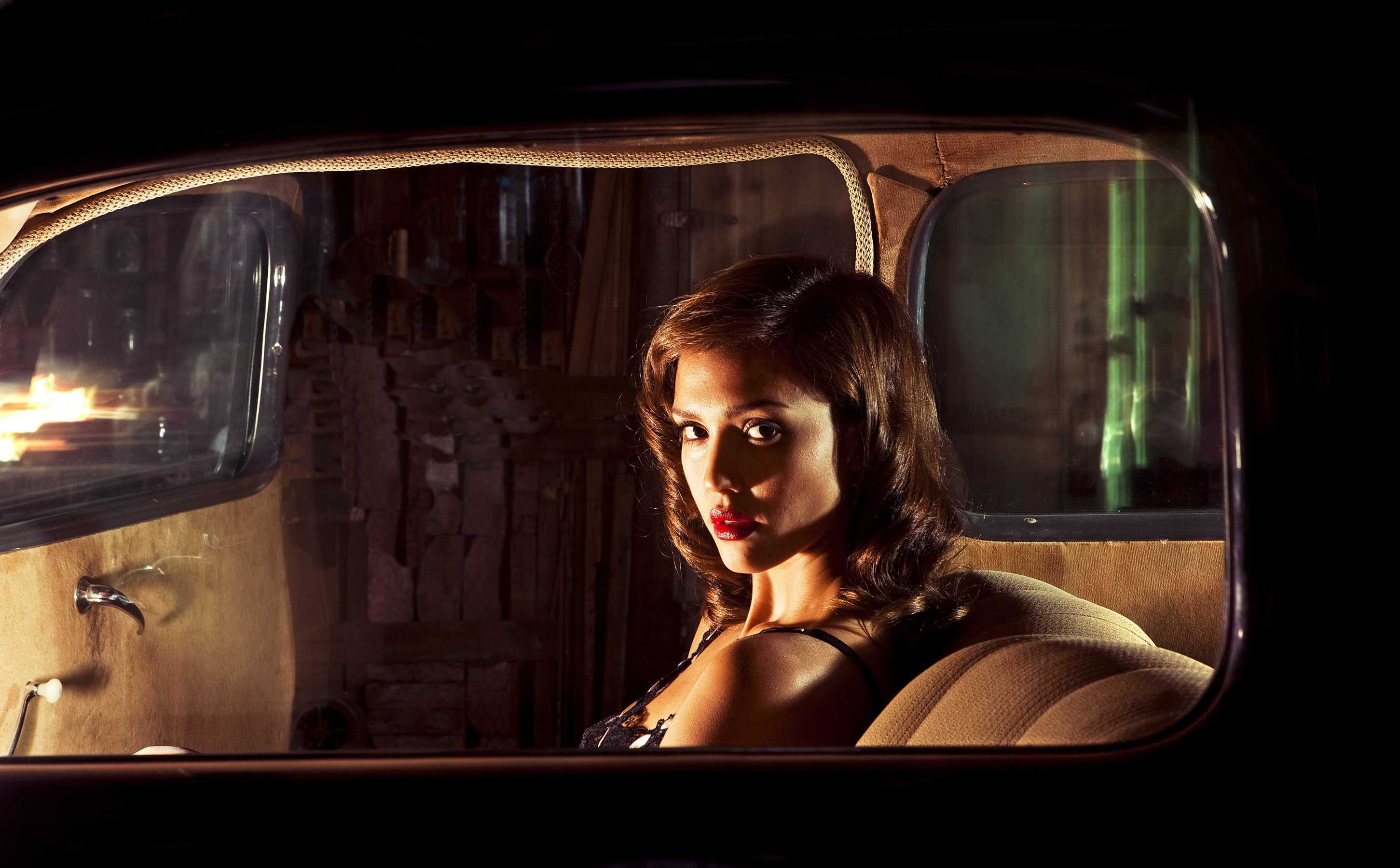 One of the biggest problems with the film for me was the casting of Casey Affleck. Casey, the younger brother of Ben and brother-in-law of Joaquin Phoenix, was bubbling under for a few years before coming to attention in The Assassination of Jesse James By the Coward Robert Ford (2007), one of the 4-5 best films of the 2000s, and then gained a certain notoriety as director of the Joaquin Phoenix mockumentary I'm Still Here (2010). Casey's style of acting was perfectly suited to the role of Robert Ford and even had him nominated for an Oscar.
On the other hand, the same thing makes him feel miscast as Lou Ford here. Casey specialises in a form of character acting that is intensely withdrawn, where his characters seem perpetually awkward in social situations. Casey has internalised the character of Lou, although the problem here is that you sit through the entire film searching for a point where the film grants us some insight into his psychological processes – the great disappointment is that, aside for a couple of flashbacks in which his mother appears to be offering incestual sex, this is something that never arrives. Certainly, Casey Affleck's awkward and blankly psychopathic performance is at 180 degrees remove from Stacy Keach's affably friendly Ford in the 1976 film version.
If Casey Affleck feels miscast in the frontline position, the show is at least held up well by the supporting cast. I have never been much of a fan of Jessica Alba and she is the same as always as Joyce, neither standing out nor particularly letting the show down. Far better is Kate Hudson as Amy where Hudson plays with an intelligence and fiery verve. The always excellent Elias Koteas offers rough edge as a morally ambiguous reporter, while Ned Beatty is cast in a tough-as-nails leadbelly role and the underrated Simon Baker stands up well as the district attorney.
(Nominee for Best Actress (Kate Hudson) at this site's Best of 2010 Awards).
---
---