aka The Road Killers
---
Crew
Director – Deran Sarafian, Screenplay – Tedi Sarafian, Producers – John Flock & Lance Hool, Photography – James L. Carter, Music – Les Hooper, Special Effects Supervisor – Gregory Landerer, Production Design – Jonathan Carlson. Production Company – John Flock Productions/Silver Lion Films/Roadflower Inc.
Cast
Craig Sheffer (Cliff), Christopher Lambert (Jack La Roland), Josh Brolin (Tom), Alexondra Lee (Ashley La Roland), Adrienne Shelly (Red), David Arquette (Bobby), John Pyper-Ferguson (Hauser), Christopher McDonald (Glen), Michelle Forbes (Helen), Michael Greene (Sheriff Hodes), Joseph Gordon-Levitt (Richie)
---
Plot
Two families are driving through the Nevada desert from San Diego in two cars. A recklessly driven El Dorado nearly runs down young Richie. At a nearby cafe, Richie's father Glen angrily throws a drink in the driver Cliff's face. Back on the road, Cliff and his three friends catch up and throw a chicken into Glen's car, causing him crash off the road. Cliff and his thugs then take the two families prisoner. Abandoned on the roadside, Jack must singlehandedly take on the gang and rescue back his family.
---
Roadflower/Road Killers is a surprisingly worthwhile effort from Deran Sarafian, who is better known as a director of action films like Death Warrant (1990), Terminal Velocity (1994) and Gunmen (1994), as well as a handful of genre films with Alien Predator (1987), Interzone (1987) and To Die For (1989).
While Roadflower never strays beyond generic confines in any particularly adventurous way, Deran Sarafian is less concerned with action sequences and slaughter set-pieces than he is with attention to characters. The entire cast plays well and with often fine and subtle shadings that make Roadflower an immediately more interesting film.There is an amazing cast list that includes a then unknown Josh Brolin and Joseph Gordon-Levitt.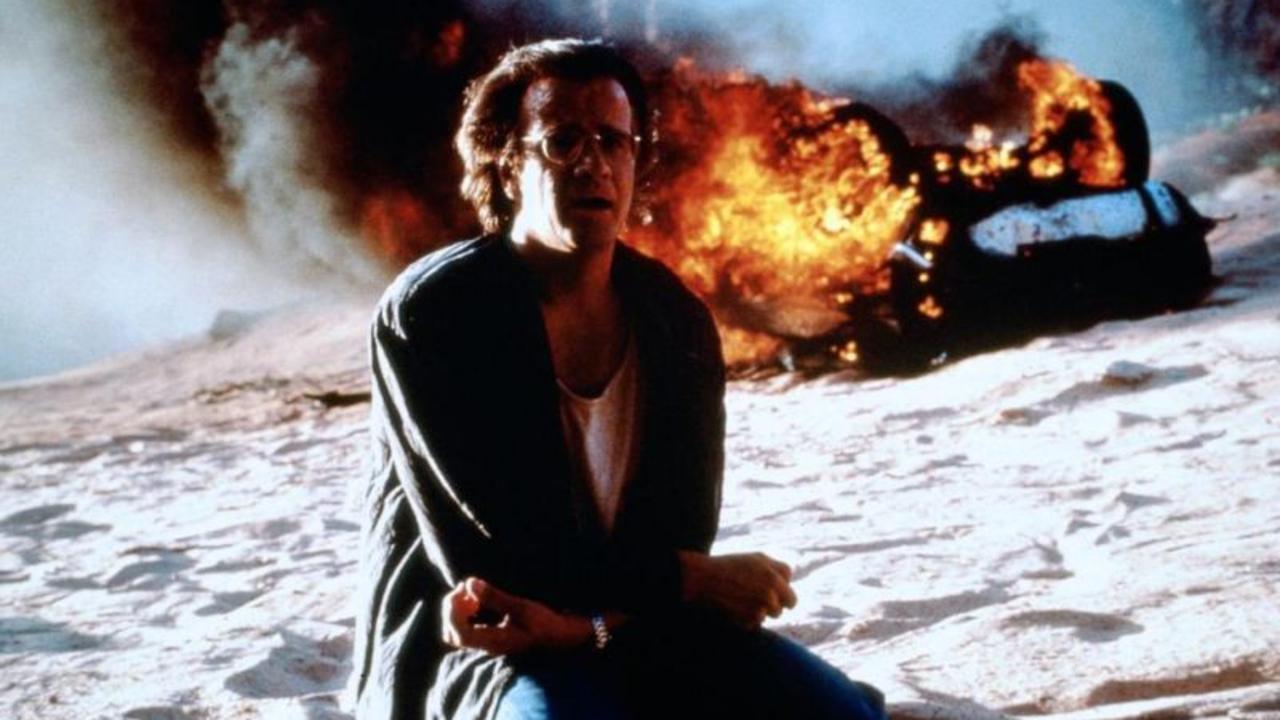 Particularly good are Adrienne Shelley as the bimbo who wilfully shuts out thought of murder; Josh Brolin as the hood who cannot go through with it; David Arquette who plays in almost a twisted parody of Dustin Hoffman in Rain Man (1988); John Pyper-Ferguson who gives a highly persuasive charge to the scenes in the jail; and Alexondra Lee who has a fine scene that toys with dangerous seduction when she encounters lead hood Craig Sheffer in a bathroom at the start of the film.
The sole exception is Christopher Lambert who gives his usual wooden performance. However, Sarafian, as though resigned to the fact that he is lumbered with Lambert as a lead, sidelines him as much as possible while still allowing him to nominally remain the hero. Surprisingly, more time is spent on the characters and interactions of the four white trash thugs than the various families. The film is a clear labour of love on Sarafian's part who enlists several family members and plays a minor role himself.
Subsequent to Roadflower, Deran Sarafian has worked as a television director. He did direct the tv movie Road Rage (1999), which has a similar plot to Roadflower, featuring a family being stalked along a highway by a psycho.
---
Trailer here
---