---
Crew
Director/Screenplay – Jason Cunningham, Producers – Melanie Cunningham, Karen Marino & Thomas Marino, Photography – Dustin Brandt Hyer, Music – Andrew Piland, Visual Effects – Alan Brazzell. Production Company – Omada Films/RKM Productions.
Cast
Matt Williams (Marcus), Lauren Perez (Mia), Milo Cunningham (Troy), Sam Brooks (Pedro), Jesse Gallegos (Kelly), Phil Valentine (Carl), Kelsey McMahan Williams (Janet), Maureen Powers (Sidney), James David West (Clint), Autumn Hyer (Autumn), Alex Bowling (Alex), Mike Neal (George), Faye Davis (Clara), Kate Kilcoyne (Little Mia)
---
Plot
Marcus places up an ad to rent out the spare room in his house. This is answered by Mia who wants to move in immediately. Marcus finds Mia to be a strange tenant, always going out at night for mysterious reasons. Driven by curiosity, he follows, only to find there are mysterious figures trailing her. As Mia draws him into her world, Marcus discovers that she has a whole secret life healing people to make up for crimes in her past. However, the secretive society she belonged to seeks to draw her back to it.
---
These Streets We Haunt was a directorial debut for Jason Cunningham who had previously made several short films. The film was shot in and around the Nashville area where Cunningham appears to have wound in several of his family members, It also becomes evident that the film has been made on a low-budget with whatever resources Cunningham and co had to hand – there are no effects, for instance, and much of the action takes place in a regular suburban home.
I was intrigued to watch These Streets We Haunt from the tagline description "Marcus, an artist who's lost his zeal for life, rents out his spare room to a young woman he begins to suspect is a comic book villain." It is a description that is not completely inaccurate but also misleadingly leads you think you are about to watch a film about someone who has a full-blown Super-Villain as a roommate, which is not the case at all.
Immediately upon opening, the film has a sense of humour that is hard to dislike. It is an extremely dry and perfectly deadpan humour. You cannot help but attune to the delirious absurdity of the scenes where Matt Williams' boss (Phil Valentine) gets him to act as his proxy and fire Kelsey McMahan Williams. (This becomes a gag that continues to play throughout the film). Or the appealing nuttiness of the scene where Matt Williams posts ads for a roommate on power poles up around town and, as he and Sam Brooks watch from across the street, Lauren Perez comes up, reads the ad and calls him.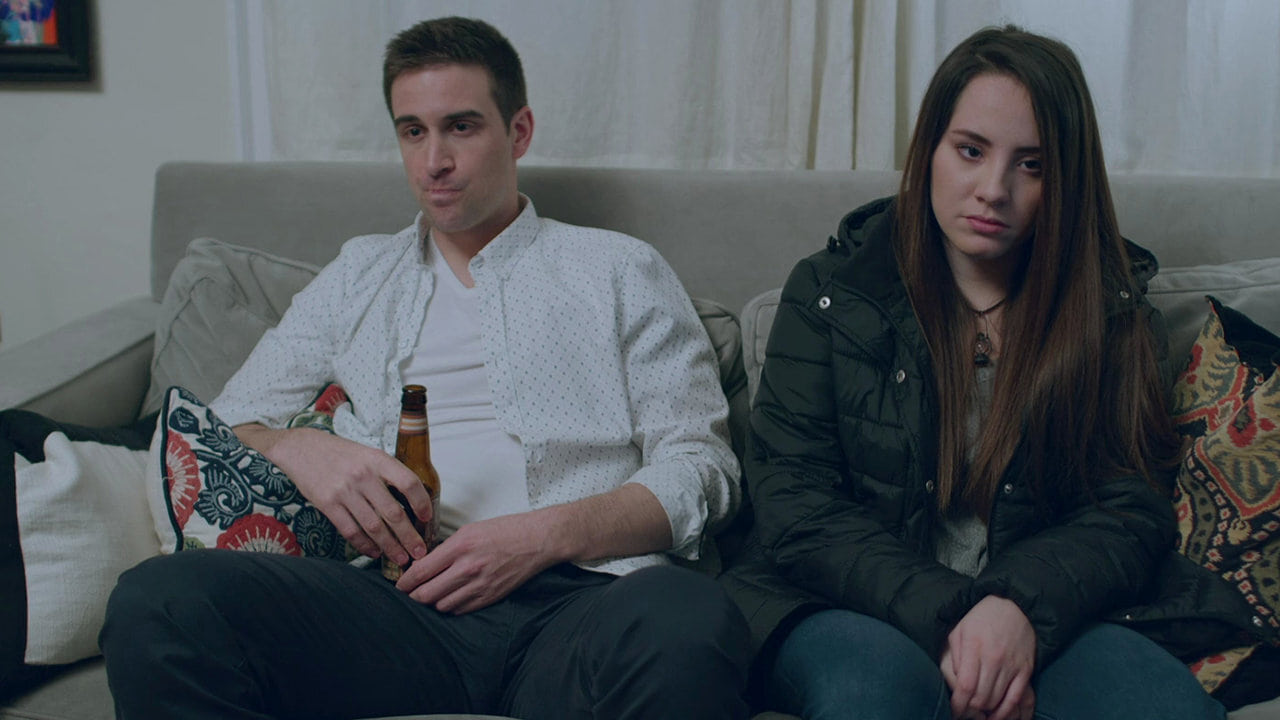 To the film's loss, the eccentric sense of humour drops off after that point. Nevertheless, the film becomes an appealing relationship comedy between two oddball characters that you end up rooting to get together. The scenes where we discover that Lauren Perez has been going about the neighbourhood healing people to make recompense for all the evil she did in the past is strangely affecting. The strongest scene in this regard is one where she comes across Matt William's brother Milo Cunningham who has given himself over to the dark forces so that he can get up out of his wheelchair – which becomes never more effective than when she has to convince him that he must return to his life of disability and rejection.
On the other hand, the film's explanation of its fantastic elements leave a great deal to be desired. Lauren Perez is part of some evil society whose members have superpowers and are pressuring her to come back. That is about the sum total of explanations. We get that she has left the group and is trying to make restitution for all the evil she has done. The initial secretiveness of her mission where she seems to be going out to heal somebody every single night leaves you wondering exactly how much evil did they do – healing a different person every night is a LOT of damage – let alone what exactly it is that they did do to people. There is also the confusing scenes where the group she belonged to also appear to be comic-book villains and may be tied to internet research that Matt Williams conducts on an ancient, mythical group but the connections between these are given few too little explanations.
---
Trailer here
---