---
UK. 2018.
Crew
Director/Screenplay – Gareth Evans, Producers – Gareth Evans, Ed Talfan & Aram Tertzakian, Photography – Matt Flannery, Music – Aria Prayogi & Fajar Yskemal, Visual Effects – Bait Studio (Supervisor – Christian Lett), Claystudio (Supervisor – Andi Novianto) & Squint VFX (Supervisor – Jonathan Harris), Special Effects – Any Effects (Supervisor – Tom Harris), Prosthetics – KM Effects Ltd (Designer – Conal Palmer), Production Design – Thomas Pearce. Production Company – XYZ Films/Severn Screen/One More One.
Cast
Dan Stevens (Thomas Richardson), Lucy Boynton (Andrea Howe), Michael Sheen (Malcolm Howe), Mark Lewis Jones (Quinn), Bill Milner (Jeremy), Thomas Higgins (Frank), Kristine Froseth (Efron), Sharon Jones (Her), Richard Elfyn (Charles), Sebastian McCheyne (The Grinder), Elen Rhys (Jennifer)
---
Plot
1905. Thomas Richardson receives a letter from a cult saying that they have his sister Jennifer and demanding that he pay a ransom. Thomas travels to the remote island where the cult is based, disguising himself as one of the new arrivals. There he meets the charismatic leader Malcolm Howe and observes the cult's strange, controlled ways of life. As Thomas discovers, this includes collecting blood from the members to feed to a female sea creature that is kept imprisoned in a cave, which causes the crops to grow. The group realise that Thomas is among them and start a manhunt. During the course of this, Howe is unseated by Quinn who demands a more ruthless series of sacrifices to appease the sea creature as a means of reversing the island's crop failure.
---
Gareth Evans is a Welsh filmmaker who gained considerable acclaim with the Indonesian action hit The Raid: Redemption (2011) and its sequel The Raid 2: Berandal (2014) and subsequently created/directed Gangs of London (2020- ), possibly the most violent tv series ever made. Prior to this, Evans made the Found Footage film Footsteps (2006) and in between these first broached the horror genre as co-director of the Safe Haven segment of V/H/S/2 (2013).
Evans first ventured into the theme of cults in Safe Haven and, although the two films are not related, returns to make another film about cults with Apostle. From a glance through various internet reviews, Apostle disappointed many who came to watch it on the basis of Evans' name. Clearly they were expecting another intensive and kinetic action film in the same vein as The Raid films. By contrast, Apostle is a jumping of tracks into another entire genre and has a very different pace. It has more of a resemblance to The Wicker Man (1973) than any of The Raid films.
Apostle starts with promise. Gareth Evans gives us turn of the 20th Century England looking grim and dreary. There's Dan Stevens, his leading man features made up so gaunt and red-eyed it is not instantly recognisable as him. The scenes of the journey to the island are shot with some jaw-dropping scenery where Evans and cameraman Matt Flannery seem determined to visually wow us.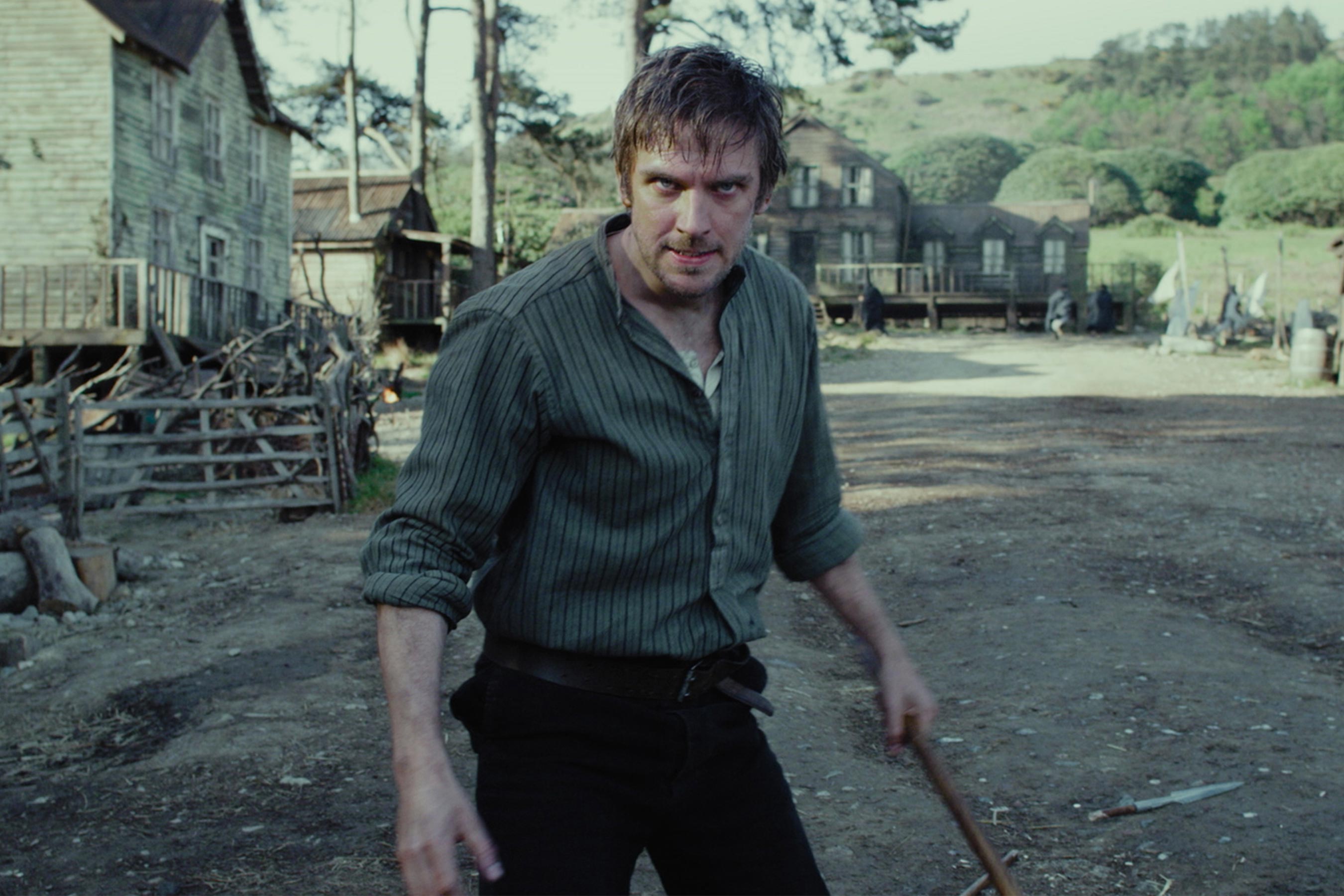 And then comes the arrival at the island. Evans is clearly channelling/homaging The Wicker Man. In that film, Edward Woodward followed a note that took him to the home of a cult on a remote island off the British coast in search of a missing schoolgirl. Likewise here, Dan Stevens heads to the island home of a cult on a quest to discover his missing sister after receiving a ransom note. This sets up certain expectations.
The unfortunate thing about Apostle is that as soon as we arrive at the island, everything slows right down. There is much running around – the search for the missing sister, the manhunt, Bill Milner's secret liaisons with Kristine Froseth, the blood sacrificing and possibly murderous activities of the cult – but nothing terribly interesting. Crucially, by the film's one-hour point, I had no clear idea where the film was heading or even for much of this if it was heading into actual horror territory.
Certainly, after the one-hour point, the film picks up pace. There is an eerie scene where Dan Stevens is navigating a half-submerged cave tunnel and the sea creature (goddess?) only referred to as Her on the credits appears to him and an even stranger scene where he emerges into her lair. Fully the most effective scenes though are the ones where Gareth Evans unleashes gore and sadism. There is a brutal-to-watch scene where Mark Lewis Jones imprisons Bill Milner on a slab of rock out in the open and winches a massive hand-cranked drill bit into the top of his cranium. Even nastier is a climactic scene where Dan Stevens is imprisoned by a hooded figure only known as The Grinder who winches hooks impaled in Stevens' skin, hauling him up onto a rack and then mashing up his fingers inside a spiked roller before the two of them fight to kill the other. It gets the blood moving in a way that you wish more of the film would have done.
---
---