---
USA. 1972.
Crew
Director – Ted Post, Screenplay – Abe Polsky, Producers – Abe & Milton Polsky, Photography – Michael Margulies, Music – Gerald Fried, Makeup – Byrd Holland. Production Company – Quintet Films.
Cast
Anjanette Comer (Ann Gentry), Ruth Roman (Mrs Wadsworth), Marianna Hill (Germaine Wadsworth), Suzanne Zenor (Alba Wadsworth), David Manzy (Baby), Michael Pataki (Dennis), Beatrice Manley (Judith), Erin O'Reilly (Babysitter)
---
Plot
Social worker Ann Gentry takes up a new case – that of Baby, the adult son of Mrs Wadsworth, who has the mind of an infant. Ann becomes attached to Baby and comes to believe that he is the way he is because of the cruel way that Mrs Wadsworth and her two daughters treat him. She tries to persuade them to put Baby into a special needs centre but Mrs Wadsworth instead calls Ann's supervisor and makes up stories to get her taken off the case. She and the daughters then invite Ann to a party to apologise but drug her drink and tie her up. However, Ann gets free and makes an escape with Baby. Mrs Wadsworth and the two daughters come after Ann, determined to regain custody of Baby.
---
The Baby was one of a host of films that came out following the success of What Ever Happened to Baby Jane? (1962). Baby Jane's unique sensation came in its constructing a Grand Guignol horror film out of showing two former Hollywood stars, Bette Davis and Joan Crawford, in their entirely unglamorous middle-age and going bonkers with rafter-rattling regard. A number of other films came out after Baby Jane, featuring aging actresses letting all stops fly. The Baby is a clear attempt to jump aboard the Baby Jane bandwagon. It features Ruth Roman, an actress that had a minor career during the 1940s and 50s, most famously as the title role in Jungle Queen (1945) and in Alfred Hitchcock's Strangers on a Train (1951).
Expectedly, Ruth Roman steps into the requirements of the part and delivers a more than effective barnstormer of a performance, showing a genuinely malicious flintiness as the matriarch of the show. It's just that the rest of the film, well … Most of these films would begin with an often fairly nominal psycho-thriller plot and use this as a springboard for allowing the actresses in question let loose and go as over the top as possible. The Baby instead leaves you sitting there doing a double-take at the spectacular tackiness that the filmmakers throw at you.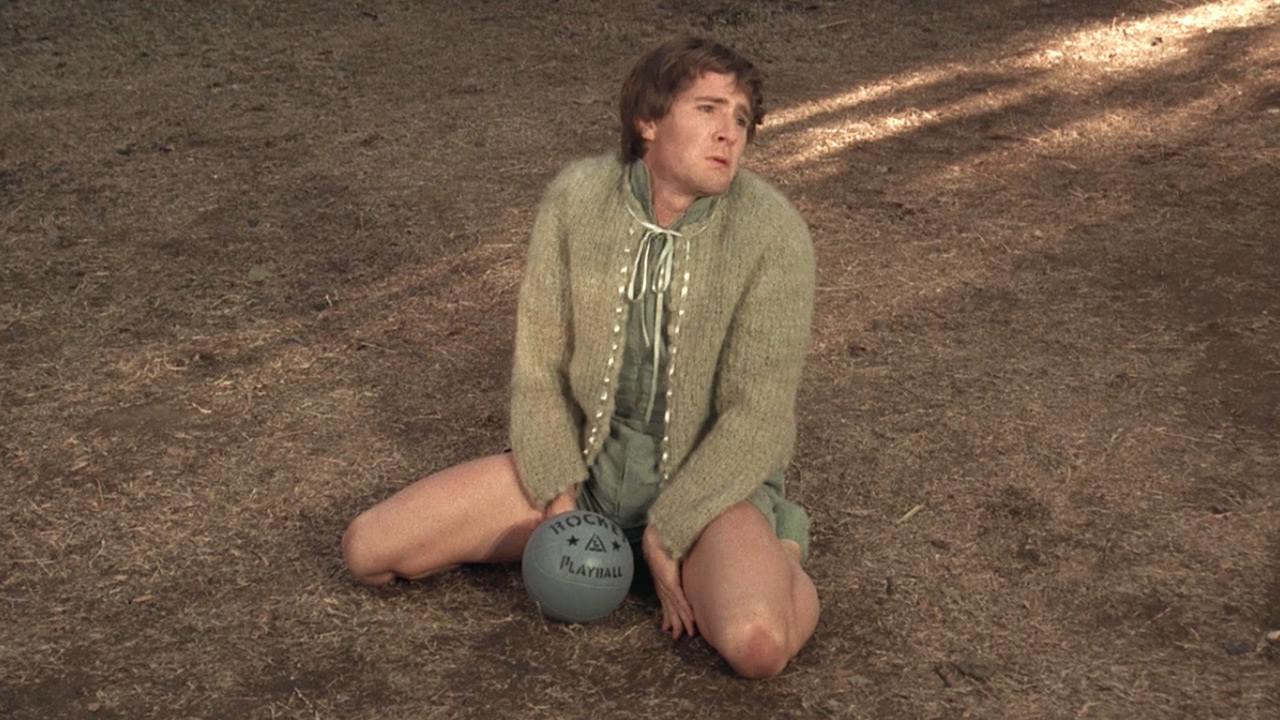 Maybe it was that director Ted Post and the Polskys' figured they didn't have a Bette Davis or a Joan Crawford to hand or the class to compete with Robert Aldrich directorially and determined to compensate and get audiences' attention by rubbing their face in it in terms of either lunatic dementia, the downright tawdry or a combination of the two. In one amazingly tacky scene, we see babysitter Erin O'Reilly nannying Baby and then reluctantly accepting him as he comes and suckles upon her breast, only to then be found doing so by Ruth Roman and the two sisters who grab a belt and whip her. Elsewhere, we see one of the sisters chasing the baby around with an electric cattle prod, while, in another scene, sister Suzanne Zenor strips off her clothes and hops into bed with Baby.
The acting is full of ludicrous histrionics and classic exchanges like "Maybe we should have let them take him." "The circus?" The scenes with David Manzy as the titular baby wailing, crawling about, dressed in diapers and with Anjanette Comer at one point trying to get him to run after a ball like a dog are guaranteed to have one in hysterics. It is a major testament to their acting ability that the cast were able to keep their faces straight while having to perform such scenes. The film reaches a bizarre climax where a series of axe murders come out of nowhere without any apparent motivation, before we then cut to a twist ending that would be modestly effective were one not laughing themselves out of their seat.
The Baby was one of a handful of films made by director Ted Post. Post had begun directing in the days of early live television and worked on classic shows like Gunsmoke, Perry Mason, Wagon Train, Rawhide and Peyton Place as well as classic genre anthology shows like The Twilight Zone and Thriller. He directed such films as Hang 'Em High (1968), Magnum Force (1973) and Go Tell the Spartans (1978). Within genre material, he also made the fine Beneath the Planet of the Apes (1970), the unusual alien invasion tv movie Night Slaves (1970) and the chemical warfare comedy Whiffs (1975).
---
Trailer here
Full film available online here:-
---