---
Crew
Directors/Producers – Noah Baumbach & Jake Paltrow, Visual Effects – Box Motion (Supervisor – Alex Miller). Production Company – Empire Ward Pictures
---
De Palma is a documentary about the director Brian De Palma, celebrated for films such as Carrie (1976), Dressed to Kill (1980), The Untouchables (1987) and Mission: Impossible (1996). (See below for a full list of Brian De Palma's other genre films).
The documentary was made by Noah Baumbach, the director/writer known for The Squid and the Whale (2005), Margot at the Wedding (2007), Frances Ha (2012), While We're Young (2014), Mistress America (2015), The Meyerowitz Stories (2017), Marriage Story (2019) and White Noise (2022), plus genre scripts for works as diverse as Fantastic Mr Fox (2009) and Madagascar 3: Europe's Most Wanted (2012). His co-director is Jake Paltrow, the brother of Gwyneth who has a modest directorial career, most notably with the worthwhile SF film Young Ones (2014). The two had known De Palma personally for many years and wanted to capture the fascinating anecdotes that he would recount at dinner parties. The two sat down with a digital camera and filmed De Palma in conversation, not even with the initial intention that the result be released as a film.
The film has a simplicity – there are no other interviewees than De Palma himself and the film is never anything more than him sitting and discussing his life and works interspersed with clips from the films in question. Baumbach and Paltrow arrange the material chronologically, beginning with De Palma's youth in New Jersey as the son of a paediatrician and his desire to become a physicist before switching to film school.
We get some coverage of De Palma's shorts and earlier films Greetings (1968), The Wedding Party (1969), Dionysus in '69 (1970) and Hi, Mom (1970). These have always been the most difficult to find and you can see the clear influence of Jean-Luc Godard running through them. De Palma intriguingly calls Greetings about his efforts to avoid the Vietnam War draft (by branding himself as a Communist and gay). Hi, Mom later became famous as the film debut of Robert De Niro who De Palma notes was such a strong player that the film had to be changed to boost his role. De Palma speaks with dissatisfaction over his first commercial film, the completely off-the-wall Get to Know Your Rabbit (1972) and dealing with Orson Welles who did not bother to learn his lines and Tom Smothers who had become increasingly anti-establishment and went AWOL from the set for several days.
We then start to move into the period for which De Palma is most known among genre fans, beginning with Sisters (1973) – De Palma tells a rather hilarious anecdote about meeting the great Bernard Herrmann and explains the reasons for his fascination with split screen – and passing through The Phantom of the Paradise (1974). We then come to Obsession (1976), which De Palma cooked up with screenwriter Paul Schrader after they went out to dinner and found they had both attended a revival screening of Vertigo (1958) – this is the one film that seems to influence De Palma the most, a clip from which is even screened as introduction to the film here. De Palma holds no punches in saying what a complete asshole Cliff Robertson was to work with – Robertson became envious of Genevieve Bujold's performance, which outshone his own, and did everything he could to sabotage her on set.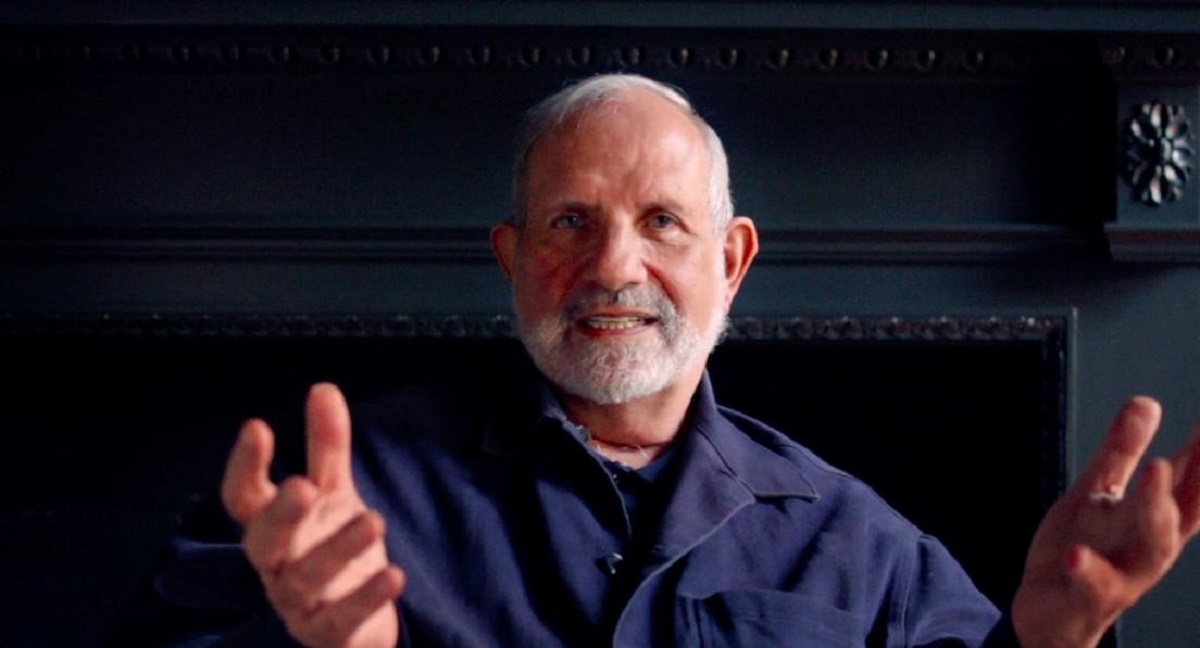 From Carrie (1976) onwards, we come to the beginnings of De Palma's critical and commercial acclaim. This is noticeable in just the budgets that his films attract – he talks of his struggle to make Carrie for $2.8 million and four films later by the time of Blow Out (1981) the budget had escalated to $20 million. The most fascinating anecdote in the film is when De Palma tells us that the teenage son played by Keith Gordon in Dressed to Kill (1980) is essentially himself – he was a technical whiz and bugged his own father's office for evidence that he was having an affair and then hid in the closet and burst out to confront him.
De Palma seems to regret Blow Out – certainly, the most accomplished of his psycho-thrillers in terms of the visual tricks he pulls – saying "there was no bigger disaster than Blow Out." Body Double (1984) was the first studio picture where he was given the freedom to produce and became a renaissance of his familiar themes and obsessions. Interestingly, he had become friendly with porn star Annette Haven and wanted to cast her as Holly Body before this was nixed by the studio and she replaced by Melanie Griffith. It was the critical and especially moral slaughtering the film took that made De Palma decide to abandon his trademark psycho-thrillers.
Moving away from his psycho-thriller period, we get to his epic gangster film Scarface (1983) and some not terribly interesting discussion about studio politics surrounding it. We do learn some fascinating facts about the film such as that they were driven out from shooting in Miami by the Cuban community; that Oliver Stone went undercover in the drug trade to research the script; and that De Palma eventually had to ban Stone from the set for going behind his back and trying to tell the actors how to play their parts.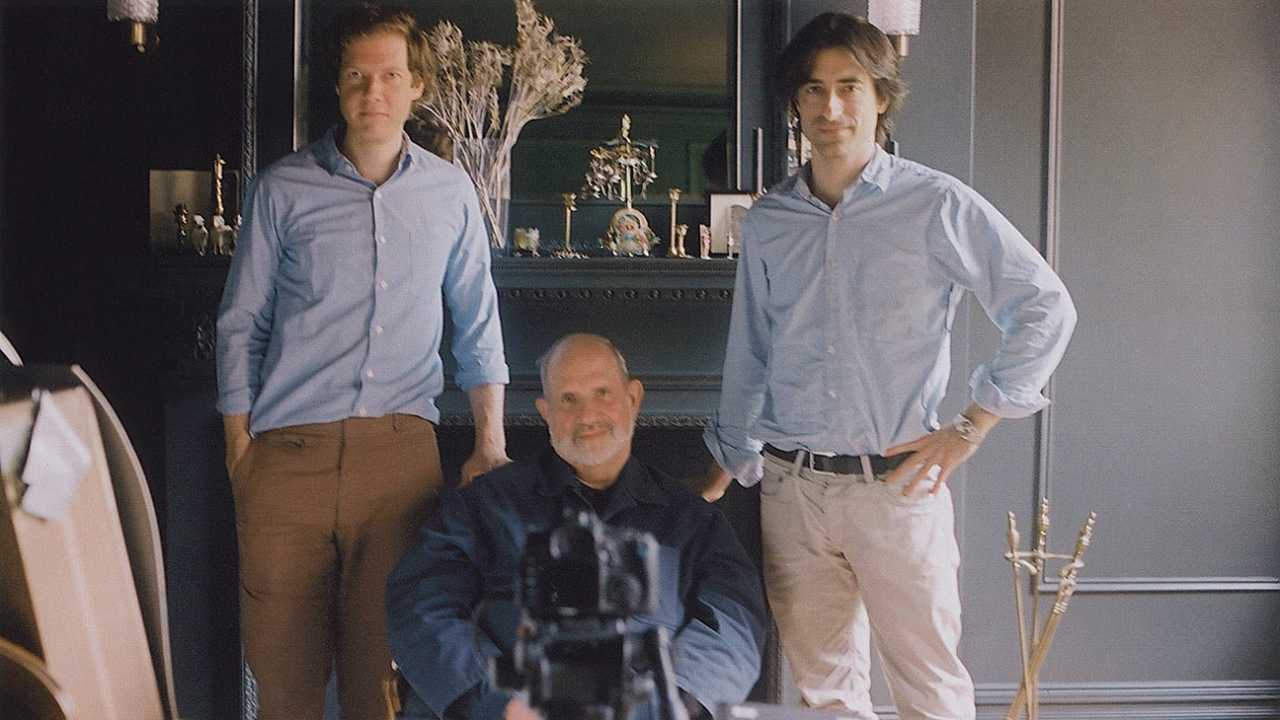 We pass through the uneven successes that De Palma has had during the 1980s and 90s. He regrets the flop of Casualties of War (1987), although reveals that Sean Penn was a complete asshole who derided Michael J. Fox and at one point punched him out. Of The Bonfire of the Vanities (1990), he accepts that its massive flop was due to his attempts to make the central Tom Hanks character too nice. (He makes an interesting comparison to Orson Welles' The Magnificent Ambersons (1942) and Alexander Mackendrick's Sweet Smell of Success (1957) that both told downbeat tales and effectively ended their respective directors' careers and his decision to soften the film, not wanting that to be the case with him).
Of Redacted (2007), he tells the fascinating tale of how Iraqi-born actress Zahra Zubaidi was rejected by her family and community for participating in simulated rape scenes and how he felt the responsibility to personally sponsor her to come and live in the US. Of Mission to Mars (2000), he speaks of how he hated the process of working on a big-budget visual effects film and it was this that finally made him decide to quit Hollywood.
Brian De Palma is an extraordinary filmmaker and De Palma is resultingly no less than an entirely captivating film. De Palma talks frankly and without boasting, is able to accept his failings as much as his successes. During the 1980s, he was painted as a misogynist (not an approach I entirely agree with). His genre films at least leave you with the feeling of someone who is obsessive. From this, you watch De Palma hoping to get some glimpse into the processes that drive these things. What De Palma instead gives you is the portrait of a meticulous craftsman, someone who cares deeply about his art. And beyond that, someone who is an affable raconteur.
Brian De Palma's other genre films are:– Get to Know Your Rabbit (1972), Sisters/Blood Sisters (1973), The Phantom of the Paradise (1974), Obsession (1976), Carrie (1976), The Fury (1978), Dressed to Kill (1980), Blow Out (1981), Body Double (1984), Raising Cain (1992), Mission to Mars (2000) and Femme Fatale (2002).
---
---