---
USA. 2017.
Crew
Director – Steve Mitchell, Producers – Dan McKeon, Steve Mitchell & Matt Verboys, Photography – David C.P. Chan, Music – Joe Kraemer. Production Company – La-La Land Entertainment/Big and Tall Pictures/Off the Cliff Productions.
With
Larry Cohen. J.J. Abrams, Rick Baker, Eric Bogosian, Stephen Bowie, Richard brewer, Joe Burligame, Barbara Carrera, Cynthia Costas-Cohen, Joe Dante, James Dixon, F.X. Feeney, Robert Forster, Megan Gallagher, Mick Garris, Paul Glickman, Frederick King Keller, David Kern, Yaphet Kotto, Paul Kurta, John Landis, Laurene Landon, Traci Lords, Michael Moriarty, Daniel Pearl, Frank Pesce, Spiro Razatos, Tara Reid, Eric Roberts, David J. Schow, Martin Scorsese, Nathaniel Thompson, Ryan Turek, Janelle Webb, Fred Williamson
---
Larry Cohen (1936-2019) is a director/writer who gained a cult reputation in late 1970s/early 1980s for films such as It's Alive (1974) and sequels, God Told Me To (1976), Q – The Winged Serpent (1982), The Stuff (1985) and others. (A full list of Larry Cohen's other genre films is at the bottom of the page).
King Cohen is a Documentary about Cohen and his films, made just before Cohen's death in 2019. It comes from Steve Mitchell who had previously directed a series of making of extras to accompany dvd releases for some of Cohen's films and those by other directors. Before that, Mitchell had written the screenplays for Chopping Mall (1986), Against the Law (1997) and Gila! (2012), along with assorted tv animation.
The film opens on a very entertaining anecdote from J.J. Abrams, telling how Cohen contacted him after seeing an It's Alive baby in the background of a special about Abrams. He then tells how he had bumped into Cohen on a bus stop as a teenager after Cohen's car had broken down while on the way to a meeting and was able to provide him with directions where to go.
The documentary starts with the story of Cohen's beginnings. Cohen is at pains to correct internet sources and says he was not born in Kingston, New York (something the IMDB still reports) but Washington Heights. He tells how his goal growing up was to make it as a comedian – Mick Garris refers to him as a "wannabe Borscht Belt comic" along the lines of his model Sid Caesar. It is also mentioned how on the set of The Ambulance (1990), Cohen befriended Red Buttons and came to regard him as a father figure.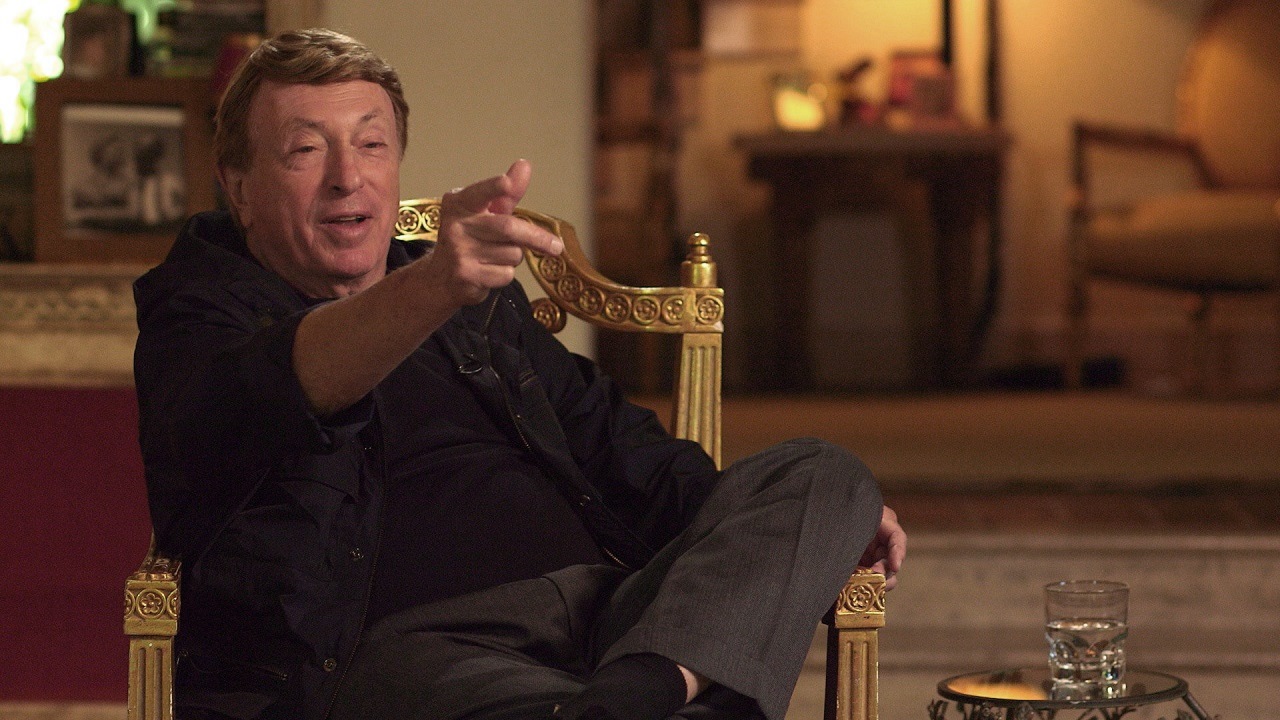 Cohen never made it as a comic but instead broke in in the early days of television, getting production jobs and then offering to write scripts for free. This saw him soon gain wide exposure on a number of shows and becoming the producer of many of them. Reasonable coverage is given to a number of these classic shows like Branded (1965-6), Blue Light (1966), Coronet Blue (1967) and The Invaders (1967-8). It is noted by some of the interviewees that in most cases Cohen ended up having creative differences with the producers of the shows and being removed or shut out.
Cohen then moved into directing, largely to protect his own scripts, following the disappointing experience of not seeing the film Daddy's Gone A-Hunting (1969) come out the way he intended. His first film as director was Bone (1972), a strange work in which Yaphet Kotto takes a couple hostage, which never quite found an audience. Cohen then gained success with Blaxploitation films like Black Caesar (1973) and Hell Up in Harlem (1973) – Yaphet Kotto calls Cohen "the white Martin Luther King for movies," at one point. From there it was on to the cult hit of It's Alive, which became a success through Cohen's persistence and spawned two sequels.
The documentary takes us successively through Cohen's films – everybody goes WTF at God Told Me To. Quite a reasonable portion of the film focuses on Cohen's guerrilla filmmaking style. There are some fairly incredible stories of Cohen shooting without permits. He and Fred Williamson have entirely differing accounts of the scene from Black Caesar where Fred jumps out of a moving taxi and first demanded that Cohen jumped out to prove it is safe. In other scenes, Cohen talks about shooting in the midst of a five thousand person police parade in God Told Me To and inside J. Edgar Hoover's childhood home in The Private Files of J. Edgar Hoover (1977), all without official permission.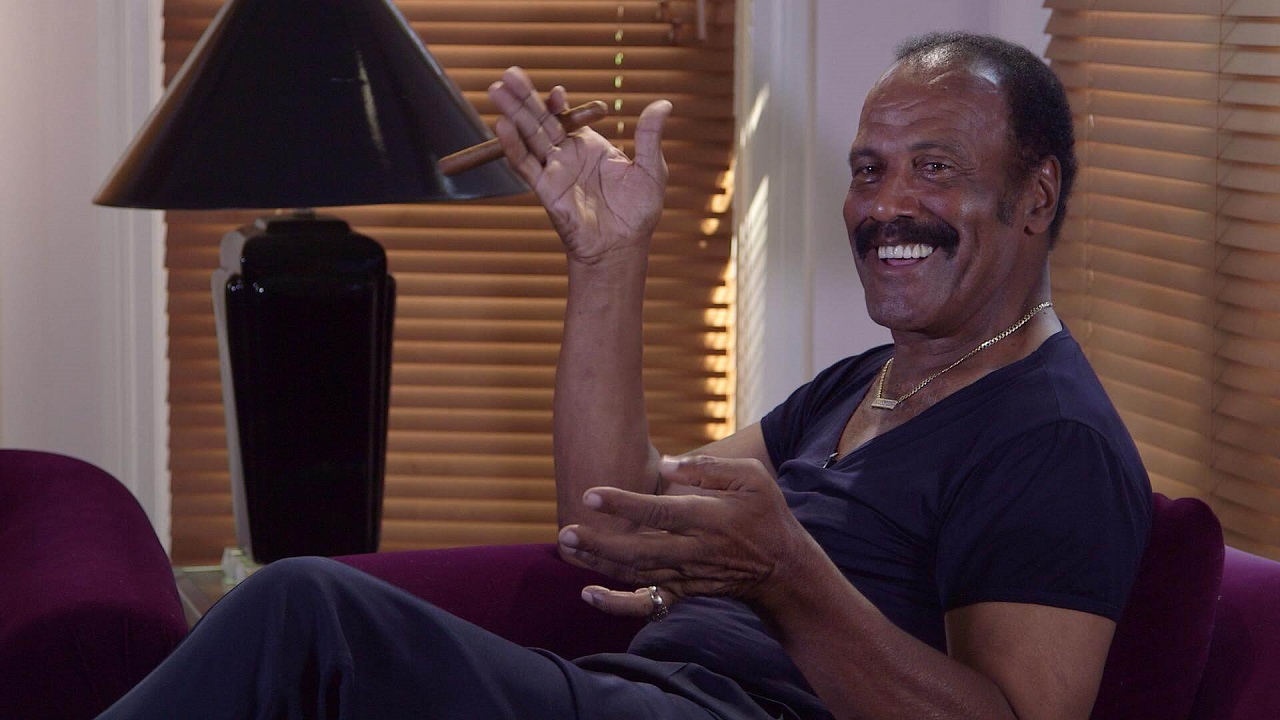 The most sensational example of this was during the shooting of Q – The Winged Serpent where Cohen was filming around New York's Chrysler building. After seeing steeplejacks doing restoration work, he decided to work them into the film by giving them guns with blanks to shoot the monster – only to end up causing a panic with people thinking it was a terrorist incident. Nonplussed, Cohen filmed the response of the people down on the street and edited that in as crowd reactions. Equally, Michael Moriarty tells how Cohen met him in a cafe, sent him a script and created a performance around Moriarty's improvisational style. Moreover, after learning that Moriarty was an accomplished jazz musician, Cohen wrote in the opportunity for him to perform some of his own songs in the film. The two went on to a fruitful collaboration through several subsequent films
Cohen takes us through the debacle that was Wicked Stepmother (1989), his single worst film. He had approached the aging Bette Davis after seeing her appearance on talkshows and concluding she still wanted to work. However, she quit shortly into shooting and the role was rewritten with Barbara Carrera as her younger self. Davis blamed this on a bad script and Cohen's reputation but, as Cohen insists and court documents later validate, Davis had seen dailies where her dentures made her look terrible and became ashamed of her appearance and decided to exit.
The film winds up after Cohen's last directorial films of the 1990s. What is not mentioned is the considerable amount of scripting and producing work for other directors he did during this period. We do get some mention of Phone Booth (2002), the biggest success he had since the 1990s, but nothing of the numerous other works that were put out during this time, including the entire trilogy of Maniac Cop films.
Larry Cohen's other genre films are:– the killer mutant baby film It's Alive (1974), the bizarre alien messiah film God Told Me To/Demon (1976), It Lives Again/It's Alive (1978), the werewolf comedy Full Moon High (1982), the monster movie Q – The Winged Serpent (1982), the sentient fast food takeover film The Stuff (1985), It's Alive III: Island of the Alive (1987), A Return to Salem's Lot (1987), the witch comedy Wicked Stepmother (1989) and the mad scientist film The Ambulance (1990). Cohen's other genre scripts include all of the episodes of the alien invasion tv series The Invaders (1967-8), the psycho-thriller Daddy's Gone A-Hunting (1969) and the psycho artist film Scream, Baby, Scream (1970). These days Cohen has gone into seeming retirement as a director at least – which is a great loss to the world of genre cinema at the very least – and his only work consists of screenplays for the deformed psycho cop film Maniac Cop (1988) and its sequels Maniac Cop II (1990) and Maniac Cop 3: Badge of Silence (1992), various Ed McBain's 87th Precinct tv movies, the original story for Abel Ferrara's Body Snatchers (1993) remake, the stalker film The Ex (1996), Uncle Sam (1997) about a patriotically minded undead Gulf War veteran, the hilarious psycho sperm donor film Misbegotten (1997), and occasional A-budget cinematic releases like Guilty as Sin (1993), Phone Booth (2002), Cellular (2004), Captivity (2007), the remake of It's Alive (2008) and Messages Deleted (2010).
---
Trailer here
---