---
Crew
Director – John McNaughton, Screenplay – Richard Fire & Mason Nage, Story – Mason Nage, Producers – Steven A. Jones & R.P. Sekon, Photography – Julio Macat & Robert New, Music – Jones, Ken Hale & Robert McNaughton, Special Effects Supervisor – Steve Galich, Makeup Effects Supervisor – Kevin Yagher, Production Design – Robert Henderson. Production Company – Vision Pictures Inc.
Cast
Rae Dawn Chong (Detective Diana Pierce), Don Gordon (Charles Krieger), Tom Towles (Bob Laney), Antonio Fargas (Julius Caeser Roosevelt), Neil Guintoli (Scully), Tony Amendola (Dr Cheever), Pam Gordon (Connie)
---
Plot
An alien criminal is sentenced to devolution into human form and banished to Earth. Due to the frailty of the body it is placed in, a struggle with its captor causes its head to explode. Fleeing, the alien is forced to 'borrow' heads from various people it encounters as replacement for its own.
---
The Borrower was the second film from director John McNaughton who made a noteworthy debut with Henry: Portrait of a Serial Killer (1986) (which is reviewed on tv in the background of this film at one point). The Borrower was subject to a good many production problems with the film being shut down after financing ran out and it took some time before the incomplete film was given a release.
The curtailed production is not that obvious – there are no narrative gaps except perhaps an abrupt and unsatisfying ending. Even so, the film is a major disappointment, particularly coming after the promise that John McNaughton showed with Henry: Portrait of a Serial Killer.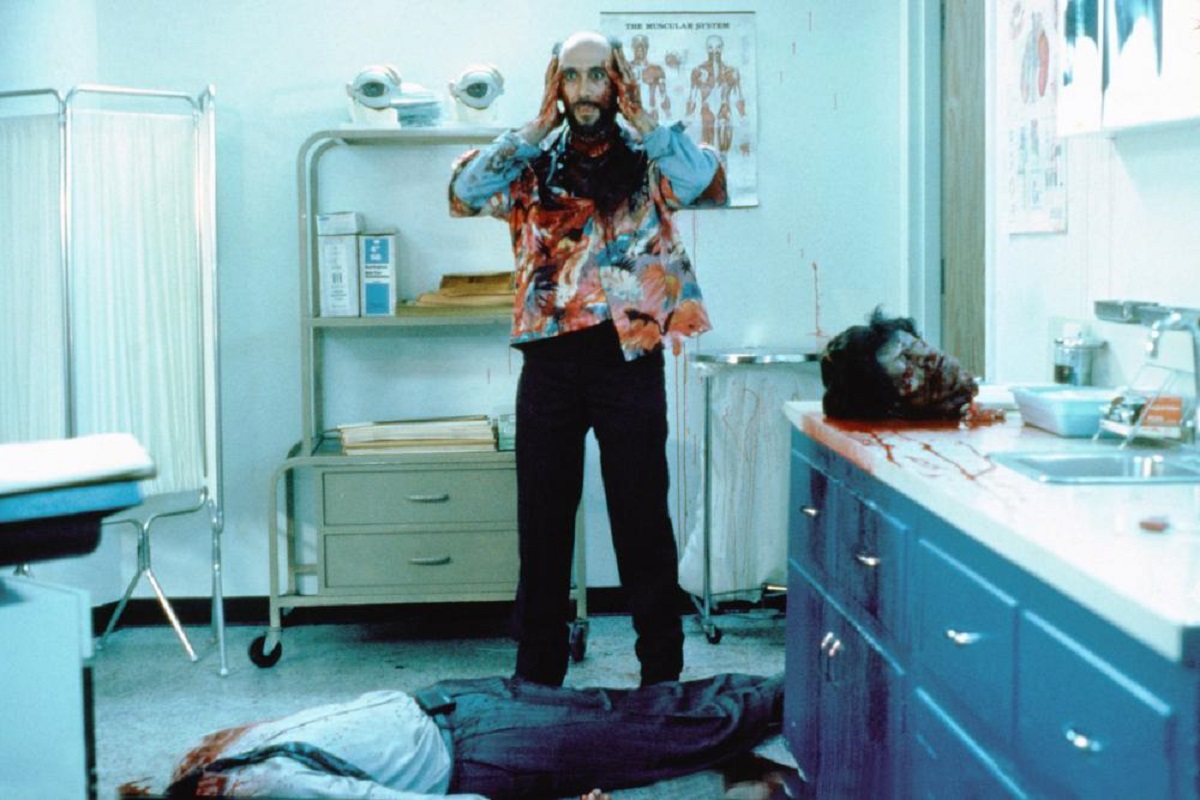 The major problem is less narrative incoherence than it is the limitedness of the premise – the plot consists of nothing other than the alien wandering about tearing people's heads off and never develops into anything more than that. The idea in itself is a ripoff of the ultra-cheap The Dark (1979). More likely though, The Borrower was probably construed as a copy of The Hidden (1987). The insectoid alien at the start is impressive but the various splatterings and head borrowing effect are much more variable.
John McNaughton picked up considerably with his nect film, the witty Mad Dog and Glory (1993) but, despite good reviews, this was a flop. Directing tv in between, McNaughton had a hit again with the wonderfully sleazy spoof sexual thriller Wild Things (1998). He also made the comedy Speaking of Sex (2001) and the horror film The Harvest (2013).
---
---