---
Crew
Director – Ivan Passer, Screenplay/Based on the Novel by Jeremy Leven, Producer – Stephen J. Friedman, Photography – Robbie R. Greenburg, Music – Sylvester LeVay, Art Direction – Josan F. Russi. Production Company – Kings Road.
Cast
Peter O'Toole (Dr Harry Wolper), Vincent Spano (Boris Lafkin), Mariel Hemingway (Meli), David Ogden Stiers (Sid Kuhlenbeck), Virginia Madsen (Barbara Spencer)
---
Plot
Nobel-prize winning biochemist Harry Wolper poaches the biology department head Sid Kuhlenbeck's new undergraduate assistant Boris Lafkin as his own. This enrages Kuhlenbeck who is only looking for an excuse to get the eccentric Harry thrown out of the university and who now redoubles his efforts. Harry lets Boris in on his secret scheme – he has stolen a large inventory of equipment from the university to outfit a lab in his back garden where he is trying to grow a clone-copy of his late wife from samples of her cells. Wolper chooses Meli, a 19 year-old nymphomaniac, to carry his wife's eggs but in the process starts to fall for her. Meanwhile, under Wolper's tutelage, Boris woos and falls in love with Barbara Spencer – only for her to then fall into a coma.
---
If there is one film that one would have to pinpoint not so much as a favourite but as a film that one can always watch and have it make one's spirits soar, then Creator would be it – at least for this author. It is a film that was barely seen by anybody at the time of its release and is difficult to find on video shelves. Which is really a crime as Creator has a wonderful, way over-the-top eccentricity and an exuberance that sparkles with life.
Creator was made by Czech expatriate director Ivan Passer, who has made some minor films within the American mainstream, most famously The Silver Bears (1977) and Cutter's Way (1981), as well as the failed Lord Byron-Mary Shelley drama Haunted Summer (1988). The screenplay comes from novelist Jeremy Leven. Leven adapts his own 1980 novel and does a sublime job – there are few other scripts that bubble over to brimming point with so many witty and quotable one-liners.
Creator is a film that has a near-perfect unison of cast and script. Peter O'Toole suits his part like a glove and sweeps the entire film along in his eccentric, oddball presence by the pure force of sheer charisma. However, it is a performance of soft emotions too – the ending where he realises he is holding on to the past is an extremely touching one. I have rarely seen O'Toole shine so well in a role as he does here. There is also a great supporting cast. Almost as good as Peter O'Toole is Mariel Hemingway as the cynical-mouthed but ultimately soft-hearted Meli. David Ogden Stiers is fine as the boorish Kuhlenbeck, while Virginia Madsen is as always great.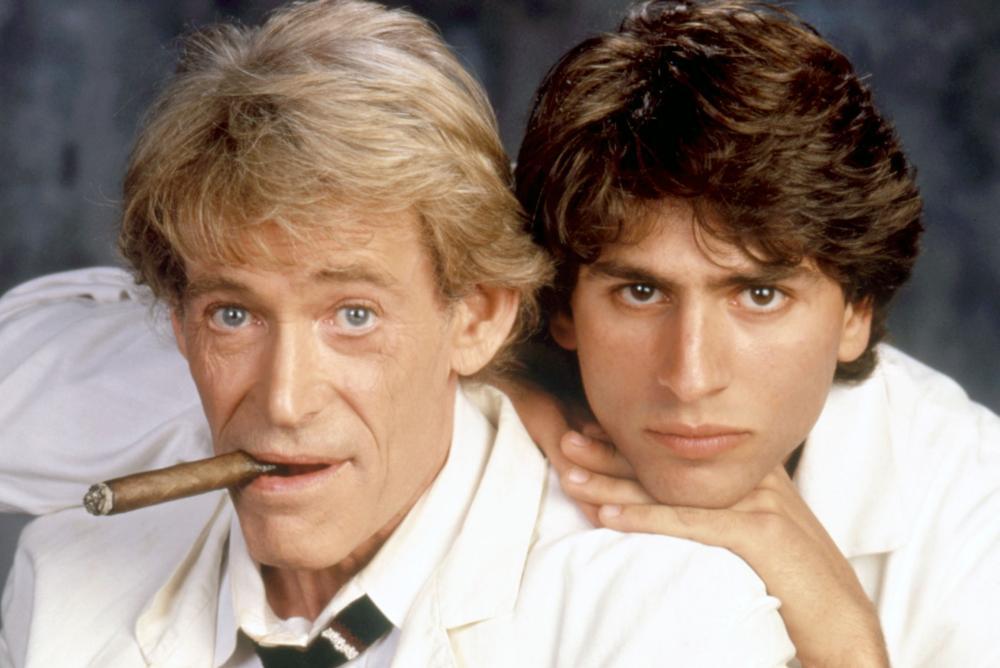 If Creator has a fault, it is probably in setting David Odgen Stiers' Kuhlenbeck up as a straw figure for its life/God/inspiration vs materialist/scientific reductionism argument. The black-and-white divides the film makes seem somewhat reductionist themselves. However, this is only something that occurs when one thinks about it much later. The film itself is sublimely uplifting.
Screenwriter/novelist Jeremy Leven later went onto write and direct Don Juan de Marco (1995), another sublimely happy quasi-fantasy film about hanging onto dreams featuring Johnny Depp as a man who believes that he is the reincarnation of the world's greatest lover, and the non-genre romantic comedy Girl on a Bicycle (2013). Leven has written a number of other screenplays including The Legend of Bagger Vance (2000), Alex & Emma (2003), The Notebook (2004), My Sister's Keeper (2009) and Real Steel (2011), as well as Crazy as Hell (2002), based on his novel, with a psychiatrist treating a man who claims to be Satan.
---
---