---
USA. 1968.
Crew
Director – Francis Ford Coppola, Screenplay – E.Y. Harburg & Fred Saidy, Based on their Musical, Producer – Joseph Landon, Cinematography – Philip Lathrop, Music/Lyrics – E.Y. Harburg & Burton Lane, Makeup – Gordon Bau, Production Design – Hilyard M. Brown, Choreography – Hermes Pan. Production Company – Warner Brothers/Seven Arts.
Cast
Fred Astaire (Finian McLonergan), Petula Clark (Sharon McLonergan), Tommy Steele (Og), Don Francks (Woody Mahoney), Keenan Wynn (Senator Billboard Rawkins), Al Freeman Jr (Howard), Barbara Hancock (Susan the Silent)
---
Plot
Irishman Finian McLonergan and his daughter Sharon arrive in Rainbow Valley, Kentucky. Finian gives Woody Mahoney the money he needs to stop his house being seized for outstanding taxes and in gratitude Woody gives Finian an acre of land. On the land, Finian buries a pot of gold he has 'procured' from a leprechaun. The leprechaun Og appears, pleading for the pot of gold back. He reluctantly grants Finian three wishes. Trouble ensues when Sharon inadvertently wishes that the racist Senator Billboard Rawkins would know what it is like to be a Black man. Og grants the wish, only for Sharon to then be arrested for witchcraft.
---
Finian's Rainbow was about the fifth film made by 29 year-old enfant terrible Francis Ford Coppola. Coppola had previously worked as an assistant and made several films for Roger Corman, most notedly the psycho-thriller Dementia 13 (1963) – it is hard to exactly say how many films Coppola had made up to this point as he received no credit for completing some and received credit on others for only adding material to footage from foreign films. Coppola became one of the youngest directors working in the established studio system at the time and managed to wangle a miniscule budget to make Finian's Rainbow from Warner Brothers who were seeking to capitalise on the resurgence of the Musical at the time with hits like My Fair Lady (1964) and The Sound of Music (1965).
However, working under the studio hand was a disaster for Coppola who next went away determined to make his own films and created his independent American Zoetrope studio. Coppola would next make The Rain People (1969) and then go onto the enormous success of The Godfather (1972) and Apocalypse Now (1979), establishing himself as one of the boldest, most exciting directors in America in the decade ahead.
Francis Ford Coppola adapts Finian's Rainbow from a popular musical that originally appeared in 1947. It is a film that you feel cannot help but appeal, from its opening with Fred Astaire and Petula Clark seen against a montage of gorgeously photographed famous American landscapes (even if Coppola was refused location shoot money and inserted them after going AWOL from the studio lot and taking a camera with him around the Napa Valley area).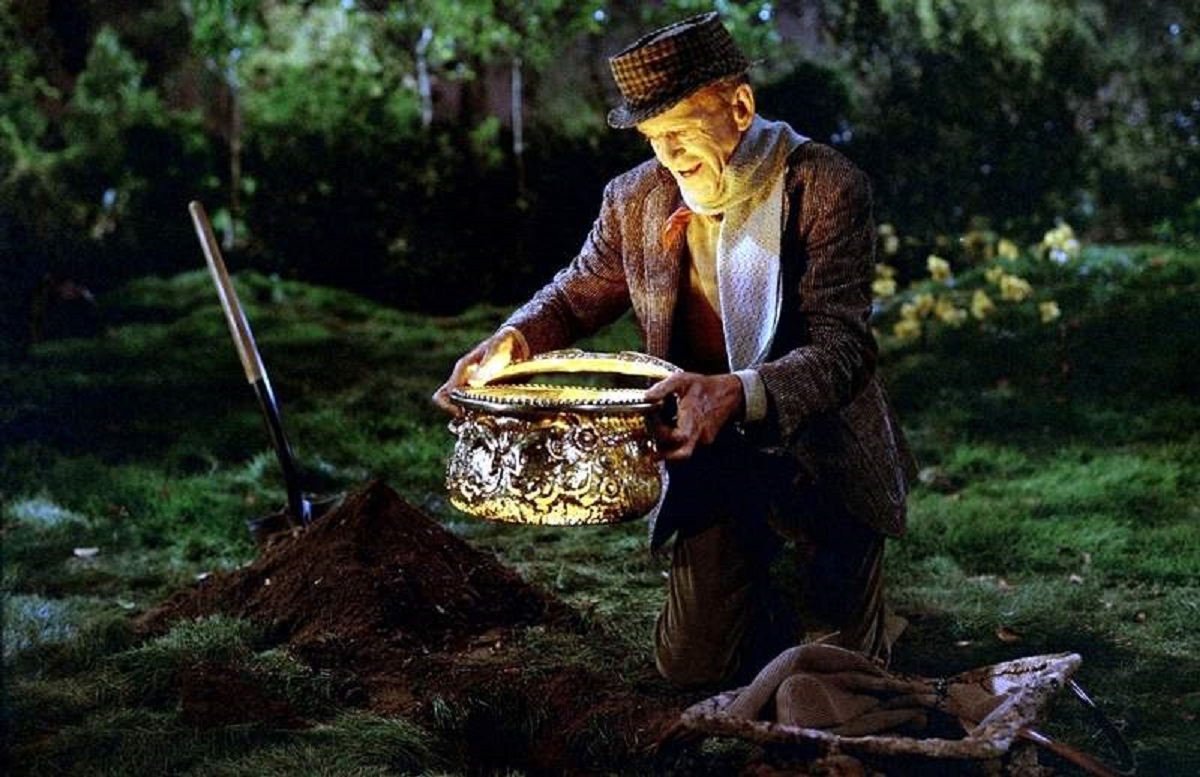 Unfortunately, Finian's Rainbow also remains resolutely unmoving. It writes its feelings bolder and larger than life in the way musicals do and in so doing becomes so predictable there is no room for any finesse or subtlety – one simply loses interest in the film when you see every part of it falling into place. Neither the songs, nor the choreography are anything special, although all the dancing through the countryside is at least conducted with enough spacious camerawork and energy that it sometimes manages to work off on the audience.
Fred Astaire, clearly cast for wily likeability and wangling bowlegged fluidity more than any ability to deliver a convincing Irish accent, appears to be having a good deal of fun. Tommy Steele, a minor British pop star of the 1960s, overacts horrendously, while at the other end Petula Clark, another (better known) British pop star, seems as flat and detached from her acting as she is from any emotion in her singing (although she, along with Fred Astaire, both received Golden Globe nominations for their roles).
Most interestingly, the film serves as a melting pot of cultural influences. Sometimes it is ungainly at doing so – particularly in seeing traditional Irish music as played by a brassy light orchestra – but nonetheless delivers an appealing revue culled from areas as diverse as the musical to Irish traditional, gospel and barbershop.
Francis Ford Coppola's other films of genre interest are:– the re-edited Russian sf film Battle Beyond the Sun (1963), the psycho-thriller Dementia 13/The Haunted and the Hunted (1963), the time travel film Peggy Sue Got Married (1986), the stylish Bram Stoker's Dracula (1992), Youth Without Youth (2007) about a man who is miraculously rejuvenated, and the ghost story/vampire film Twixt (2011). Coppola has also produced work within the genre from George Lucas's debut feature THX 1138 (1971), the alien visitor tv movie The People (1972), the ghost story Haunted (1995), the tv mini-series White Dwarf (1995) set on an alien world, Andrei Konchalovski's epic mini-series version of The Odyssey (1997), the X Files ripoff tv series First Wave (1998), the Hawaiian supernatural revenge film Lanai-Loa: The Resurrection (1998), Agnieszka Holland's Catholicism and miracles drama The Third Miracle (1999), Victor Salva's Jeepers Creepers (2001) and Jeepers Creepers II (2003), and the eccentric Hal Hartley monster movie No Such Thing (2001).
---
Trailer here
---