aka WW84
---
Crew
Director – Patty Jenkins, Screenplay – Dave Callaham, Patty Jenkins & Geoff Johns, Story – Patty Jenkins & Geoff Johns, Producers – Gal Gadot, Patty Jenkins, Stephen Jones, Charles Roven, Deborah Snyder & Zack Snyder, Photography – Matthew Jensen, Music – Hans Zimmer, Visual Effects Supervisor – John Moffatt, Visual Effects – DNeg (Supervisor – Huw J. Evans), Framestore (Supervisor – Alexis Wajsbrot) & Method Studios (Supervisor – Aidan Fraser), Special Effects Supervisor – Mark Holt, Production Design – Aline Bonetto. Production Company – Warner Brothers/Atlas Entertainment/Stone Quarry.
Cast
Gal Gadot (Diana Prince/Wonder Woman), Chris Pine (Steve Trevor), Kristen Wiig (Dr Barbara Minerva/Cheetah), Pedro Pascal (Maxwell Lord), Lilly Aspell (Young Diana), Lucian Perez (Alistair), Connie Nielsen (Hippolyta), Robin Wright (Queen Antiope), Amr Waked (Emir Said Bin Abydos), Kristoffer Polaha (Handsome Man), Shane Attwooll (Dangerous Drunk), Ravi Patel (Babajde), Oliver Cotton (Simon Stagg), Stuart Milligan (The President), Kelvin Yu (Jake), Lynda Carter (Asteria)
---
Plot
It is 1984. Diana Prince works as a cultural anthropologist at the Smithsonian Institute in Washington D.C. while fighting crime as Wonder Woman. She meets new co-worker nerdy gemmologist Dr Barbara Minerva who has been asked to assess several antiques stolen during a robbery. Among the items is a stone with a Latin inscription that says it grants wishes. Diana sees this manifest as a co-worker touches it while asking for a cup of coffee and immediately receives one. Barbara is attacked by a drunk while walking home but is saved by Diana. Barbara returns and picks up the stone, wishing to have the ability and confidence of Diana and is surprised in the morning to now find she has charisma and Amazonian powers. Diana realises that the stone is an ancient Dreamstone and has been responsible for destroying multiple ancient civilisations. At a function, she meets a handsome man who turns into Steve Trevor and realises that this is her wish to have him back manifest. At the same time, Maxwell Lord, a failing businessman, charms Barbara so that he can steal the Dreamstone. His wish is then to physically become the Dreamstone whereupon he uses its power to grant wishes to anybody he touches. As he manifests wishes everywhere, this rapidly causes chaos around the world. Diana finds the only way to stop it is for people to renounce their wishes but this would mean her bidding goodbye to Steve. However, as Barbara grows into her powers, she does not wish to relinquish them and turns to the dark side in order to defend Maxwell.
---
In the latter half of the 2010s, DC Comics have attempted to create a shared cinematic universe out of their comic-book properties to rival the success that Marvel has been having with the MCU. Amid these, Wonder Woman made her big screen appearance in the person of Gal Gadot in Zack Snyder's Batman V Superman: Dawn of Justice (2016) followed by. While she felt awkwardly grafted on there, there was no doubt about the success of the subsequent Patty Jenkins directed Wonder Woman (2017), which proved one of the big box-office, audience and critical triumphs of the what had been up to that point a critically divided DCEU.
Gadot repeated the role in Justice League (2017) and the superior extended cut Zack Snyder's Justice League (2021). Wonder Woman 1984 – or WW84 as it is called on the credits – is the full sequel to Wonder Woman. It brings back Patty Jenkins, Gal Gadot and Chris Pine plus cameos from Robin Wright and Connie Nielsen, along with Zack Snyder and his wife Deborah as producers. WW84 failed to quite enjoy the success of its predecessor for the simple reason that it befell bad timing through no fault of its own. It was originally scheduled for release at Christmas 2019 then ended up being delayed before being caught up amid the theatrical closures during the Corona Virus pandemic of 2020. It was shuffled through at least five announced release dates throughout 2020 before finally appearing on Christmas Day. There it was simultaneously released to VOD in a controversial new releasing strategy from Warner Brothers where they have announced a plan to concurrently release all their films to theatres and streaming platforms. (This is a practice that has met with due outrage from some high-profile filmmakers but is one I support. With everyone avoiding public venues and many theatrical chains facing an uncertain financial outlook, the future does seem to be streaming entertainment and such an outlook makes Warners look like the ones with their eyes on audience rather than filmmaker needs).
Patty Jenkins opens the film on a Games that takes place on Themyscira with a young Diana. It is a scene designed for visual flash (and to impart moral lessons to the young Diana) where one realises part way through that this is one of the few films one has seen in 2020 that seems designed for the 3D camera anymore. We then arrive at the 1984 scenes – apart from a few TransAms, leg warmers and jokes made when Chris Pine tries on clothing, this is a fairly soft period setting ie. one that fades into the background and is quickly forgotten.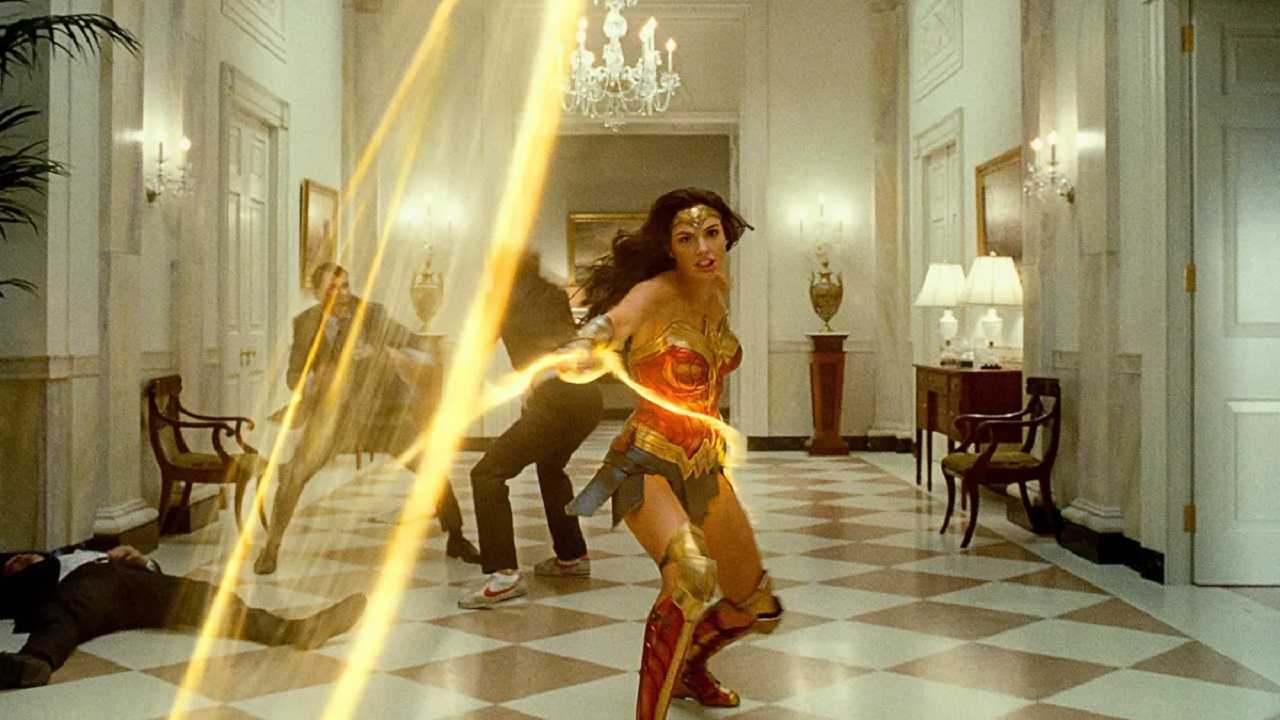 The subsequent scene in the mall with the robbery and various passersby caught up as Wonder Woman arrives, saving pedestrians and children has a comic tone that recalls something of the opening scene of Superman III (1983). Patty Jenkins holds back letting us actually see Gal Gadot, offering at first partial glimpses of her conducting graceful leaps, swooping the lasso through the air, before Gadot enters with a winning smile – even if the wink she gives to the camera at the end of the scene seems preciously close to a camp approach.
It is nice to see parts of the Wonder Woman mythology start to fall into place. Wonder Woman finally gets her invisible plane, although with an origin different to the one in the comic-books (even if Steve Trevor gets to be the one who pilots it). She also gets her ability to fly here (which you cannot help but feel makes the inclusion of the invisible plane redundant). We see much more extensive and versatile use of the Lasso of Truth, while her tiara gets to be used as the equivalent of a Batarang. Perhaps the cutest callback is the mid-end credits scene where we see what looks like Wonder Woman walk through a market place, hold up a collapsing pillar before turning to the camera to reveal it is Lynda Carter (looking in remarkably good shape at age 69), announcing that she is the legendary warrior woman Asteria.
On the other hand, WW84 works far less successfully when it comes to its super-villains – the same problem that the first film had. Maxwell Lord is a regular villain in DC Comics where he is mostly a Lex Luthor Lite ie. a ruthless businessman with his fingers in technology and industry. He did have the distinction of being killed by Wonder Woman in 2005 (although was resurrected not long after). He had previously appeared on tv screens played by Gil Bellows in one episode of Smallville (2001-10) and by Peter Facinelli in several episodes of Supergirl (2014- ). Here Lord's background is substantially rewritten. He is no longer another ruthless techno-industrialist but a failing conman who runs a telemarketing oil scam. Patty Jenkins says they wrote him an embodiment of 80s corporate greed, which now makes Lord into Gordon Gecko by way of Bruce Almighty (2003). Played by Pedro Pascal, an unmasked performance from the actor now best known for The Mandalorian (2019- ), in an ill-fitting wig and absurdly overpowered, Lord comes out as a one-dimensional caricature.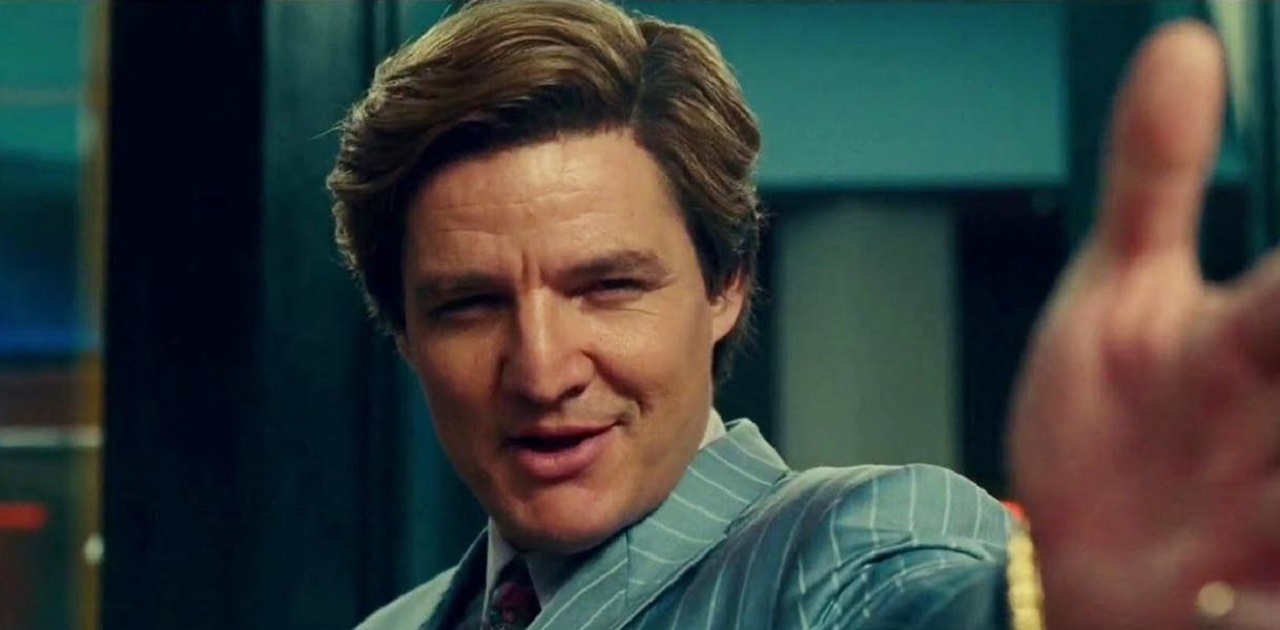 Very similar things can be said about Kristen Wiig's Cheetah. Cheetah is the No 1 super-villain of Wonder Woman comics and dates all the way back to William Moulton Marston. She appeared in the sixth issue of Wonder Woman in 1943 where she was Priscilla Rich, a Washington socialite who turned to villainy after being overwhelmed by jealousy. There she was a non-superpowered villain in a costume akin to Catwoman of Batman comics (who had appeared on the comic-book page three years earlier). In 1987, in the aftermath of DC's Crisis on Infinite Earths continuity reboot, we had a new version of Cheetah as Barbara Minerva, a wealthy British archaeologist who gains the powers to transform into a cheetah from an African plant god. She too has undergone subsequent reboots – in 2001, we briefly had a male Cheetah, Sebastian Ballesteros – but has remained a superpowered character. She has made assorted appearances on film before (none in live-action) in episodes of Justice League (2001-6) and Batman: The Brave and the Bold (2008-11) and supporting appearances in the DC Super Hero Girls films, Justice League: Doom (2012), Batman Unlimited: Animal Instincts (2015) and Wonder Woman: Bloodlines (2019).
The Cheetah we have here is nerdy and has low self-esteem. (In William Moulton Marston's original incarnation, she was intended as the embodiment of jealousy). Here her gaining of powers becomes a form of self-empowerment but her slide over to the dark side is seen as a result of the price asked by the Dreamstone. The huge disappointment of the film is that almost all of Kristen Wiig's scenes are about her discovering her powers. We only get to see her transformed into Cheetah in a single scene right near the end. The sequence is an uncustomarily shabby one on Patty Jenkins' part, murkily shot with CGI that makes Cheetah look like a reject from Cats (2019).
I don't think WW84 works as well as its predecessor. What killed substantial sections of the film for me was a plot dependent on a magic wishing stone. Yes, you read correctly – a magic wishing stone. This makes WW84 resemble no more than a superheroic version of Robert Rodriguez's Shorts (2009). That was a fun throwaway film, which had a very similar plot about a magic stone that caused everyone's wishes to come true, causing chaos in a suburban neighbourhood. What should be noted is that Shorts was made as a kid's film and wasn't taking itself too seriously. WW84 is taking itself seriously but the magic wishing stone creates a series of events that feel that they belong more in a light fantasy or children's film than a grounded superhero film. Not to mention, the origins of the two super-villains are warped considerably out of shape to make them fit into its storyline to the point that they resemble their comic-book counterparts in little else but name.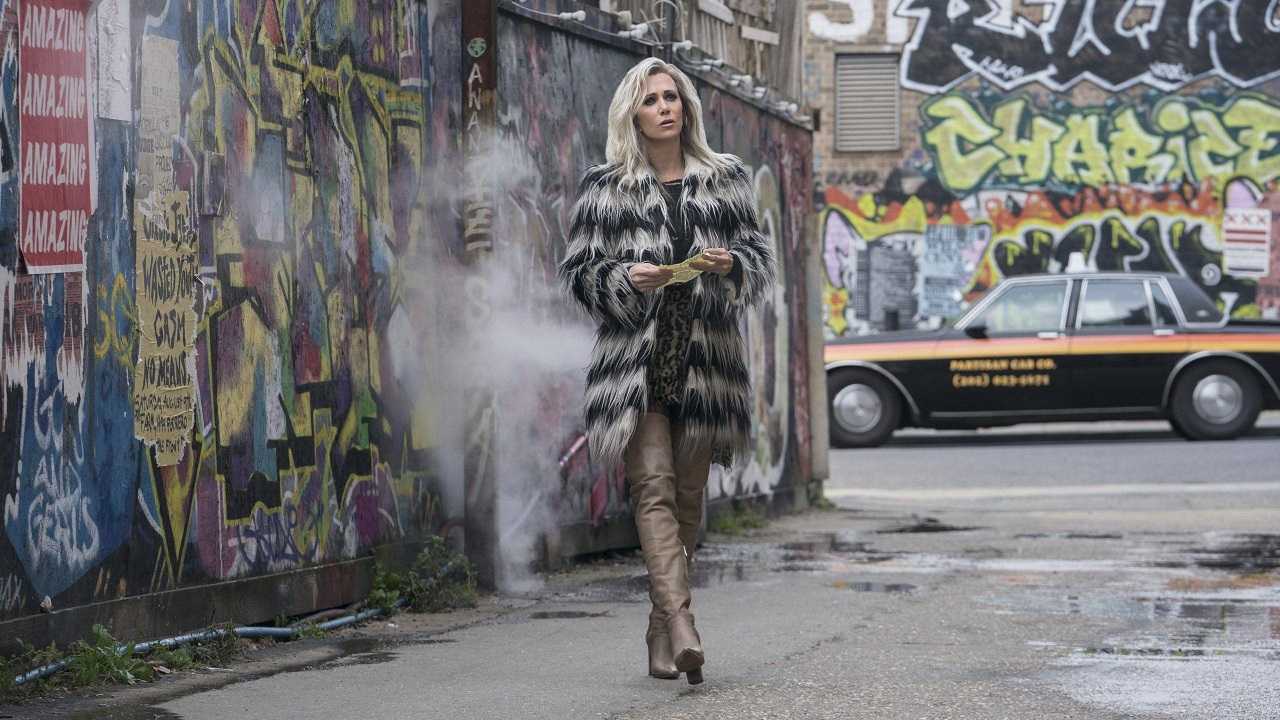 That said, WW84 is not a complete loss. As with the first film, its triumphs lie with Patty Jenkins and Gal Gadot. In the mall scene and in particular the sequence outside of Cairo with Gal Gadot kicking trucks around, taking massive leaps through the air, flying off by lassoing herself to a rocket and redirecting herself by swinging the lasso around a radio tower, all before rolling to snatch up and protect two children in the path of the convoy, the film remains a triumph. Equally the scenes with Gal Gadot discovering her ability to fly and at one point lassoing herself to a lightning bolt soar with a magnificence. It is only the climactic battle with Cheetah that seems uncustomarily off.
In other screen appearances, Wonder Woman first appeared on screen in Wonder Woman (1974), a tv pilot starring Cathy Lee Crosby, although this was a Wonder Woman divested of her distinctive costume and was not a success. Far more successful was the ABC tv series The New Original Wonder Woman/Wonder Woman (1975-7) starring Lynda Carter undergoing adventures in World War II in the first season and in the present in the subsequent seasons. Wonder Woman also appeared as a character in the animated tv series Justice League/Justice League Unlimited (2001-6) voiced by Susan Eisenberg and gets two films of her own amid the DC Universe Original Animated Movies with the quite reasonable Wonder Woman (2009) where she was voiced by Keri Russell and the subsequent Wonder Woman: Bloodlines (2019) voiced by Rosario Dawson, as well as all of the animated Justice League films. Wonder Woman also made an appearance in the spoof Superhero Speed Dating segment of Movie 43 (2013), played by Leslie Bibb, and in The Lego Movie 2 (2019) voiced by Cobie Smulders. Also of note was Professor Marston and the Wonder Women (2017), a biopic of William Moulton Marston starring Luke Evans.
(Nominee for Best Special Effects at this site's Best of 2020 Awards).
---