aka Dead Waters
---
UK. 1993.
Crew
Director – Mariano Baino, Screenplay – Mariano Baino & Andy Bark, Producer – Victor Zuev, Photography – Alex Howe, Music – Igor Clark, Makeup – Richard Field & David Mundin.
Cast
Louise Alter (Elizabeth), Venera Simmons (Sarah), Maria Kapnist (Mother Superior)
---
Plot
Elizabeth travels to a convent on a remote island to find why her father made regular contributions to the convent's upkeep. Once there she becomes embroiled in the occult mysteries the monastery keeps hidden in its catacombs. The mysteries seem to relate back to her own childhood, which is not as she has been led to believe. Moreover, the sisters are prepared to kill to protect their secrets.
---
Dark Waters is a little seen film that has gained a reputation as something of enormous artistic promise. This promise is something that, when the film is finally seen, surely only shows the impoverishment of imagination that has befallen the horror genre in recent years.
Dark Waters is a dense with religious imagery. It swims in images of trickling water, flames, nuns walking in procession through catacombs holding burning crosses, badly drawn pictures of demons and old women with pupilless eyes. However, this is no more than the music video imagery of groups like Shriekback and Enigma and comes without the remotest connection to any plot.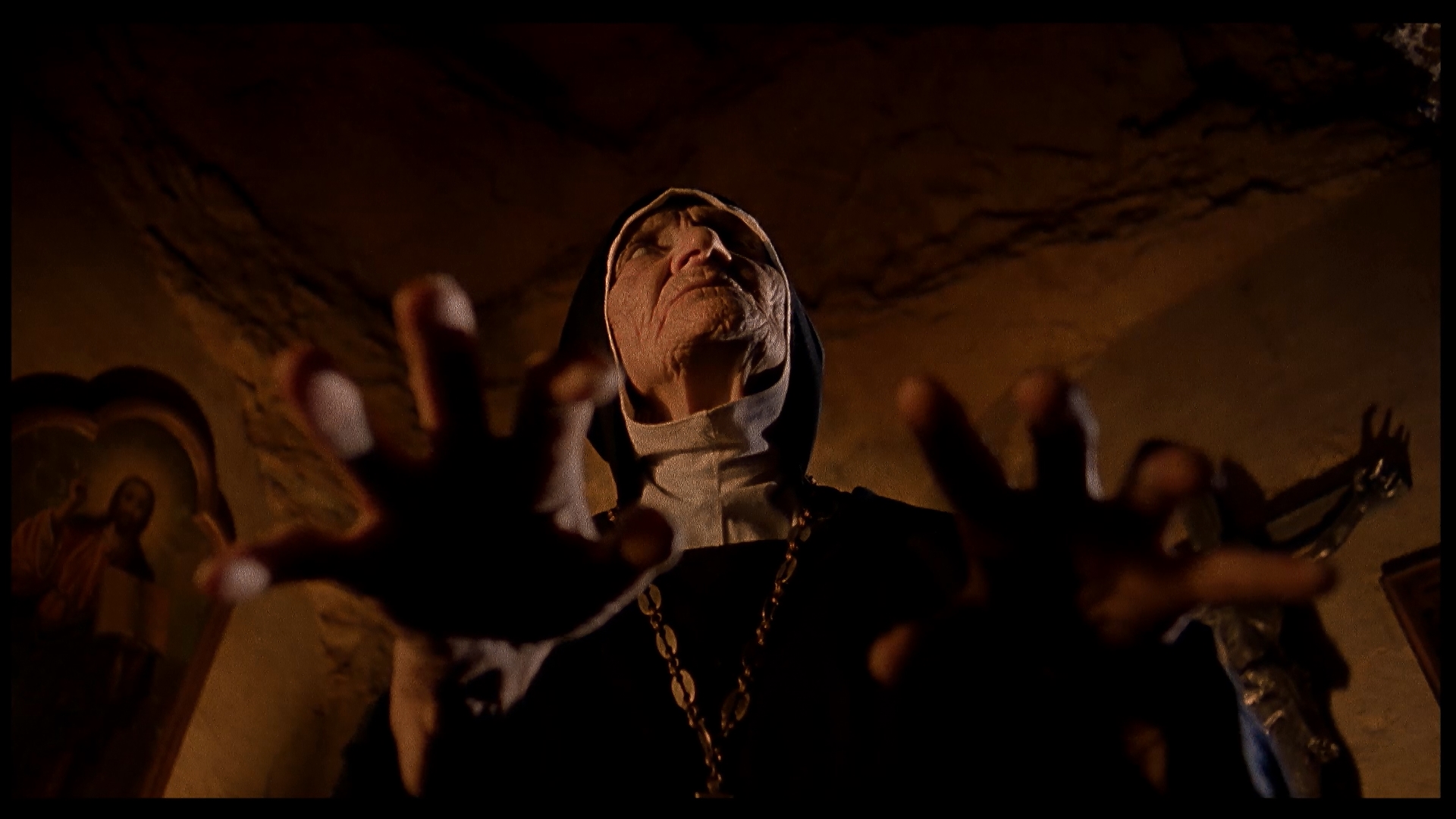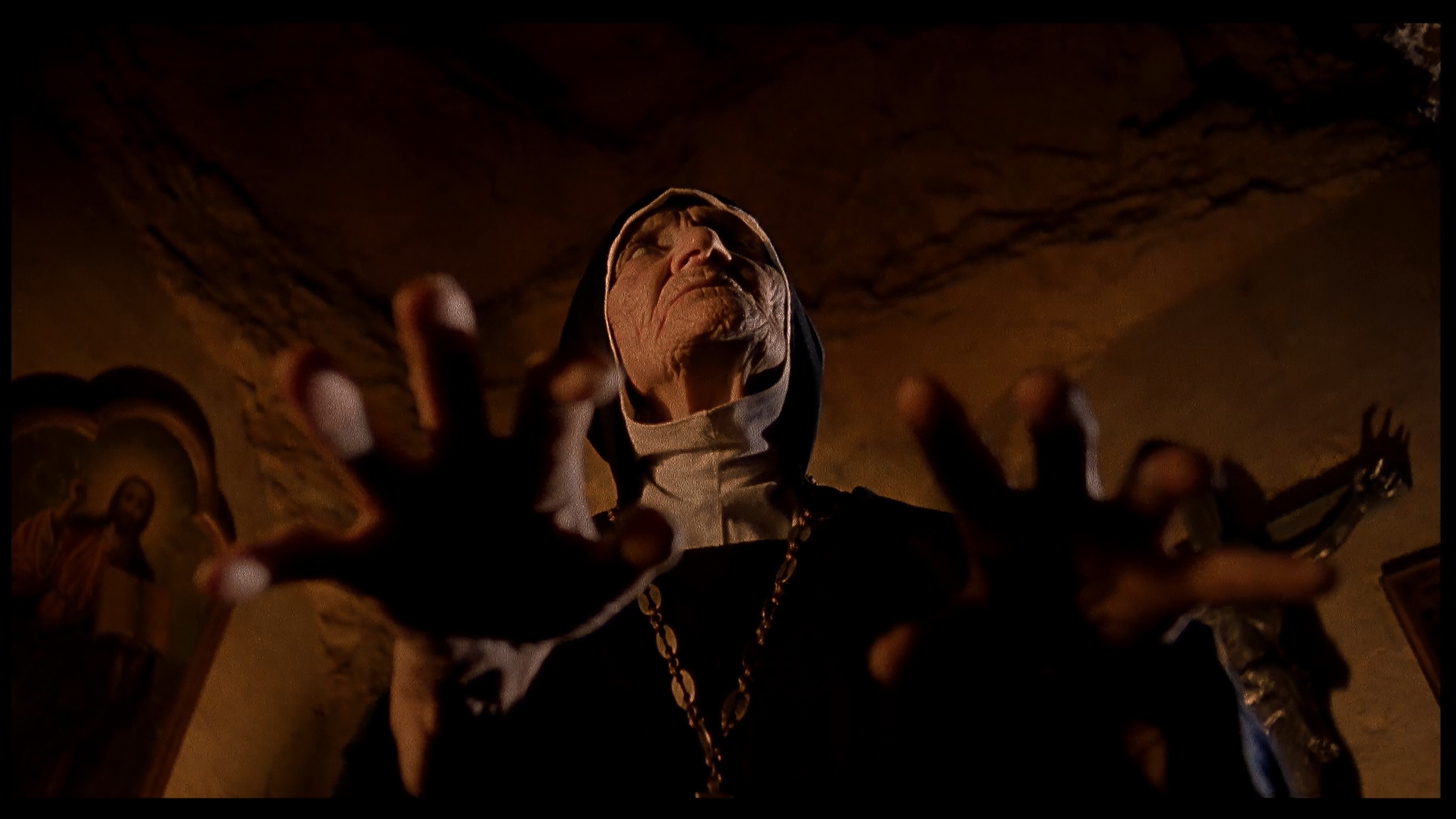 The film's lack of any plot – in fact, almost complete lack of dialogue for the most part – proves intensely frustrating. There are so many plot elements raised and merely left without explanation – why did Elizabeth's father make a bequeathment to support the convent? How come the character of Sarah, when finally shown undressed, has terrible scars all over her body? What is the significance of the amulet? Why do the nuns go about killing people? What is the demon that is kept bricked up in the catacombs? There is a mystery set up about Elizabeth having been told and believed her mother died when she was young but evidence discovered that her mother lived on beyond this point – but again this mystery is simply raised and never explained or explored any further.
Dark Waters is an exasperating film of pseudo-Goth poses whose overly plentiful imagery fails to mask a fundamental emptiness at its centre. It is no more than an amateurish production (and is certainly edited like one) being made by a novice filmmaker who became carried away with his more arty side. Usually these days, productions such as these are made on video, but Dark Waters obtained enough financing to go and shoot on location in Russia. Certainly, the Russian locations make for some nicely desolate looking landscapes that add to the atmosphere, but it is otherwise a wasted effort.
Dark Waters should not be confused with the Japanese ghost story Dark Water (2002) or its Hollywood remake Dark Water (2005).
---
Trailer here
---