---
Crew
Director – William Bindley, Screenplay – David Seltzer, Producers – Douglas Curtis & William Hart, Photography – Thomas E. Ackerman, Music – Jeff Eden Fair & Dtarr Parodi, Visual Effects Supervisor – Jon Townley, Visual Effects – L2 Visual Effects, Digital Visual Effects – D.Rez Hollywood (Supervisor – Howard Minkov), Special Effects – Richard Jones & Germano Natali, Makeup Effects – Kurtzman, Nicotero and Berger EFX Group Inc, Production Design – Stefano Maria Ortolani, Prague Clock Design – Gene Young Effects. Production Company – Rysher Entertainment.
Cast
Christopher McDonald (Hugh Stanton), Rachael Leigh Cook (Lucy Stanton), Maximilian Schell (Father Simeon), Enrica Maria Modugna (Maria Elena), Wendy Crewson (Norah Stanton), Stanley Tucci (Dr Todd Housen), Francesca De Capro (Gabriella), Branislav Tesanovic (Damiano), Stefano Vitali (Massimo Pena), Cosimo Fusco (Florian)
---
Plot
Fifteen year-old Lucy Stanton is offered a modelling course in Rome. Lucy's mother, who is digging up connections between the millennial prophecies of an astronomical clock predicting the return of Satan and their connection to an ancient order of Etruscan monks, opposes the idea but then falls from a roof in mysterious circumstances. Lucy's father Hugh agrees to accompany her after he is offered the opportunity to study music at an Italian monastery. Amid a series of mysterious deaths, Hugh begins to discover that the monastery is a part of the Etruscan order who are preparing the way for the coming of Satan. This requires the bodies of eighteen beautiful girls to be offered so that Satan can choose one to incarnate in, and that Lucy has been selected as one of these 'angels'.
---
The Eighteenth Angel comes from screenwriter David Seltzer. Seltzer has written various films like Lucas (1986), Punchline (1988), Bird on a Wire (1990) and Dragonfly (2002) but is principally remembered for The Omen (1976). Maybe if The Eighteenth Angel if had come from someone other than David Seltzer, it might have seemed a competent copy of The Omen. However, coming from Seltzer, it reads as a pallid and unimaginative attempt to rehash the same plot.
The points of similarity often become tedious – another plot concerning the Biblical End of the World and the birth of Satan in the form of a young child; a sinisterly conspiring coven within the Catholic Church who also hide in an ancient monastery in the Italian hillside; gory showcase deaths to those who get in the way of the Satanic master plan; killer animals in the service of The Devil – dogs in The Omen, killer cats here; evil servants and so forth. And there is an almost identical twist ending.
David Seltzer, it seems – both here, in The Omen and in his 1979 eco-horror film Prophecy (1979) – has a wild-eyed sackcloth-and-ashes prophet's fascination with the imminently apocalyptic. The Omen had an audacious originality to it with Seltzer whipping a frenzied hodgepodge of fundamentalist End Times prophecies into a lunatic horror show that was given a sheen of respectability by an A-budget treatment which, with a high-profile advertising campaign, succeeded in making it a major hit. It was endlessly imitated.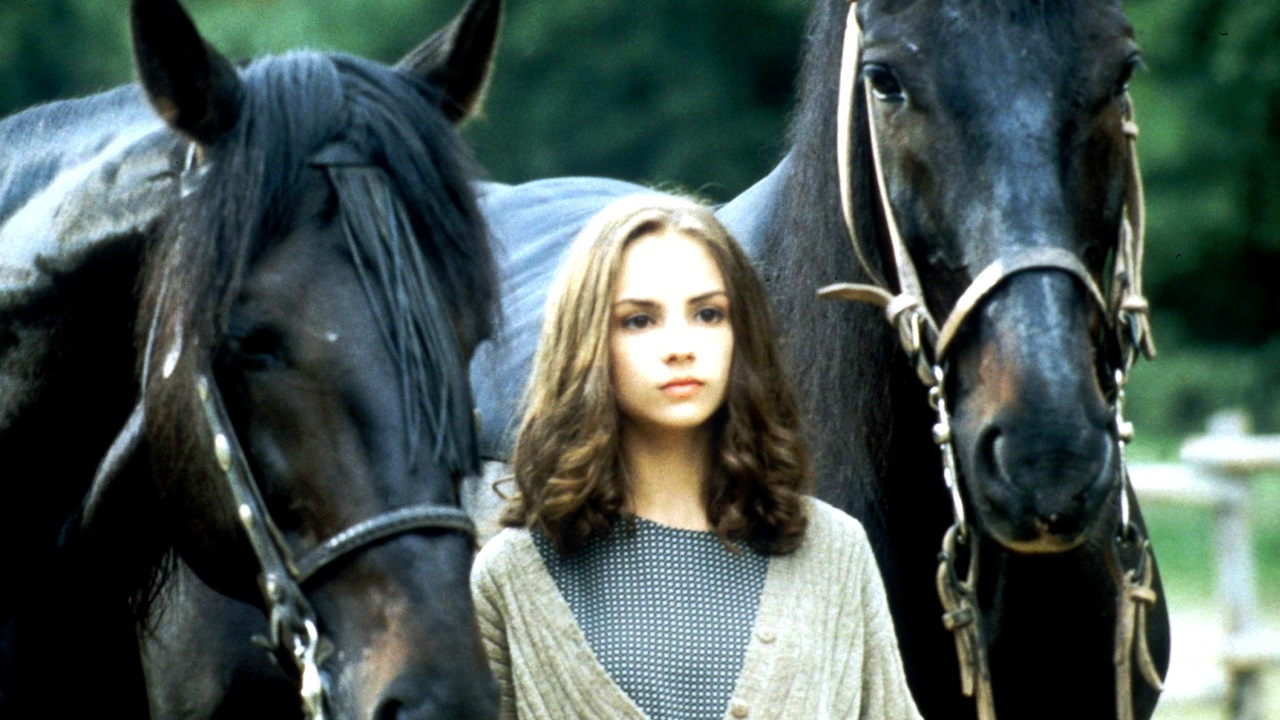 The Eighteenth Angel comes across as a proficient and well-budgeted copy but one where Seltzer, in revisiting the material, does absolutely nothing new with it. There is a minimal thematic difference – The Omen featured merely an evil child, while The Eighteenth Angel raises the age of the child a few years and features the potentially more intriguing corruption of an innocent theme (although does absolutely nothing with it).
Almost as though he has failed to understand anything that made The Omen work, Seltzer fumbles all his cues here. The plot gives away all its surprises at the beginning – the opening narration tells us all about the ancient Etruscan order and the need for eighteen angels to incarnate the Devil. A far more effective story would have enwrapped one in its mystery and slowly unveiled each surprise as it went along. Nor is Seltzer very clear about what the Satanic master plan actually entails – something to do with genetic engineering and the need for eighteen maidens who, for reasons unexplained, have to have their faces sliced off and transplanted onto corpses.
Where The Eighteenth Angel almost seems to work is in its reasonably well-budgeted polish – it is very nicely scored and photographed – and in director William Bindley's often effective handling. Where David Seltzer offers up predictable twists, William Bindley at least crafts them with a sinister edge. There is one memorably The Omen-esque showcase death with a character being caught up in and hung in the bridles between two galloping black horses. Unlike The Omen, which succeeded for much these same reasons, David Seltzer's plot is a second-hand copy of his own material that lacks the fire that made the original a success.
---
---