aka Freaky Fairy-Tales
---
USA. 1986.
Crew
Director/Story – Jeffrey Delman, Screenplay – Jeffrey Delman, J. Edward Kiernan & Charles F. Shelton, Producer – Bill Paul, Photography – Daniel B. Canton, Music – Taj, Makeup Effects – Edward French & Bryant Tausek, Art Direction – Joan LoPate, Mark Preuss & Jorge Toro. Production Company – Scary Stuff Productions Inc.
Cast
Michael Mesmer (Uncle Mike), Brian DePersia (Little Brian). Peter and the Witches;- Scott Valentine (Peter), Phyllis Craig (Hanagohl), Anne Redfern (Florinda), Kathy Fleig (Miranda), Casper Roos (Vicar). Little Red RunningHood:- Nicole Picard (Rachel), Matt Mitler (Willie), Michael Berlinger (Greg), Fran LoPate (Grandma), John Bachelder (Drugstore Clerk). Goldi Lox and the Three Baers:- Catheryn de Prume (Goldi Lox), Timothy Rule (Wilmont "Baby" Baer), Melissa Leo (Judith "MaMa" Baer), Kevin Hannon (Beresford "Papa" Baer), Robert Trimboli (Lieutenant Jack B. Nimble), Harvey Pierce (Captain Jack B. Quick)
---
Plot
Uncle Mike is babysitting Little Brian who demands to be read a fairytale as bedtime story. Peter and the Witches:- Peter has grown up with the witches Hanagohl and Florinda. They discover the remains of their other sister Magoga and want to conduct a ritual to raise her from the dead. This requires that Peter go and lure a girl as sacrifice. However, after selecting Miranda, Peter decides he wants to run away with her instead of let her be killed. Little Red RunningHood:- Rachel goes jogging and picks up a pharmacy item to deliver to her grandmother on the way. However, this gets mixed up with the order for tranquilisers needed by Willie to stop himself transforming into a werewolf under the full moon that night. He sets out to grandma's place to get there before Rachel does. Goldi Lox and the Three Baers:- "Mama" Baer helps "Papa" and "Baby" Baer escape from an asylum for the criminally insane. Meanwhile, Goldi Lox has been inadvertently killing all the men who try to have sex with her with her psychic powers. She keeps their bodies at an abandoned house in the woods. She does not realise that this is the home of the Baers who now make a return.
---
The horror anthology has been with us since the silent era. It reached a peak in 1960s/70s with a series of releases from Amicus Films beginning with Dr Terror's House of Horrors (1965). The genre saw a renewed interest in the 1980s with the success of Creepshow (1982), which afterwards saw a number of low-budget copies. Deadtime Stories is one of these. The particular spin that Deadtime Stories places on the anthology is that all its stories are horror takes on fairytales. There's a wraparound where the stories are being told to a young boy by an uncle.
The first episode Peter and the Witches is a negligible piece. I am not aware that it is based on any particular fairytale. The story is slight – boy is raised among witches, rebels against them to run away with a girl who is brought in as sacrifice. About the only commendable aspect of the episode are some cool makeup effects, including a severed hand effect and in particular a low-budget bodily resurrection scene that prefigures the one in Hellraiser (1987) that came out a year later, The episode peters out at its ending where it feels as though nobody had much of an idea how to wrap the story up.
The best of the segments is Little Red RunningHood, which does amusing things in updating Little Red Riding Hood to the present. Now Little Red Riding Hood wears red running gear and jogs off to her grandmother's place, picking up a item from the pharmacy for her along the way. The wolf is rather amusingly someone affected by lycanthropy who needs powerful tranquilisers to put himself to sleep as the full moon rises that night, only for his and Little Red Riding Hood's prescription orders to get mixed up whereupon he decide that he has to get to granny's place first to head Little Red Riding Hood off. Little Red Riding Hood meanwhile has a hook-up with her boyfriend the woodsman – or in this case the groundsman of a local sports club – and sneaks off with him for a quickie in the supply shed along the route. It is all rather amusing.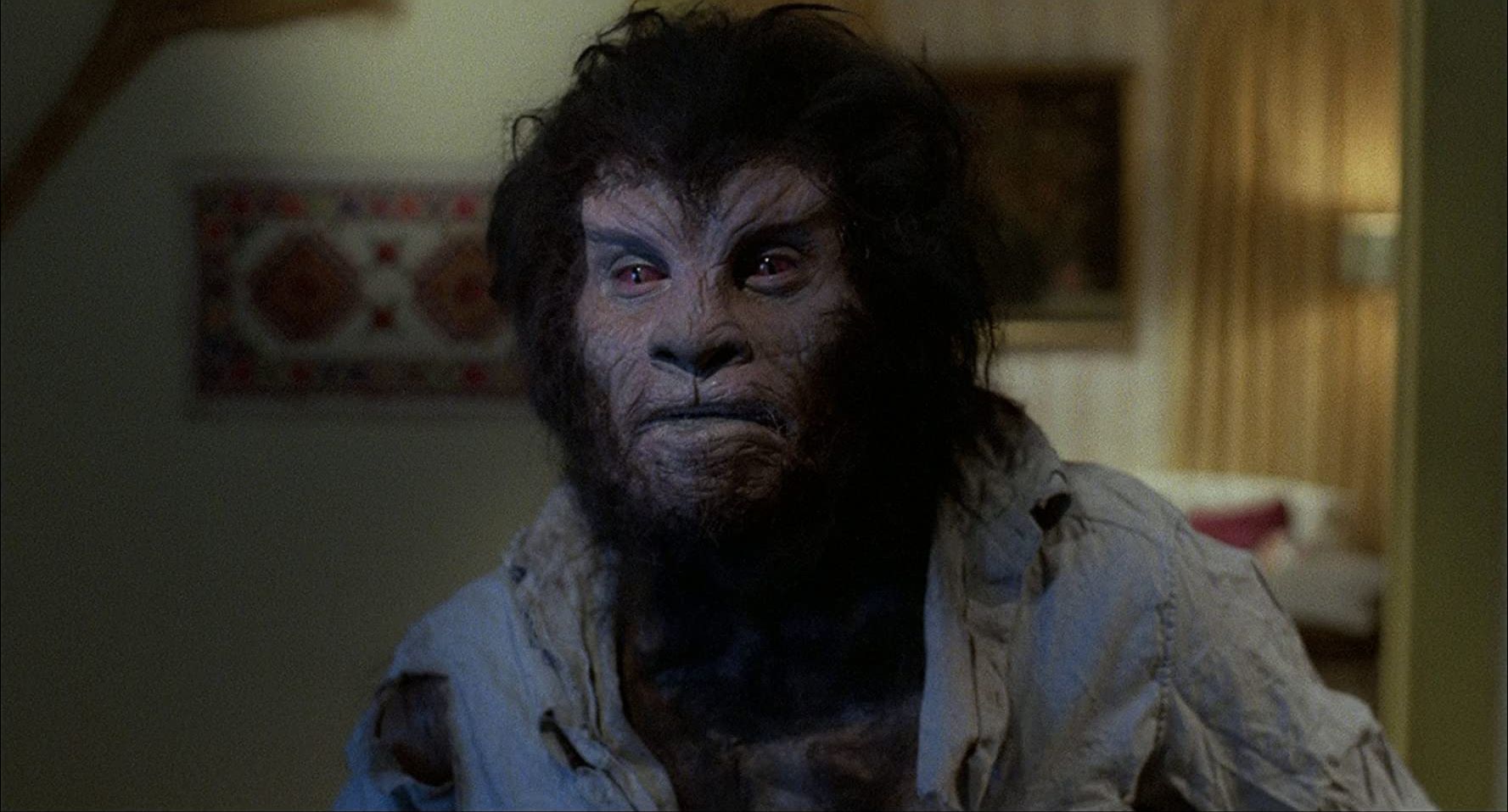 The last episode GoldiLox and the Three Baers is the weakest of the three. The Three Baers are a hick family on the run from the law returning to their backwoods cabin. Goldilocks is bizarrely rewritten as the not-too-well-explained character of a girl who is virginal but kills every guy who tries to make out with her with her psychic powers, before getting involved with the slow-witted but hulking Baby Baer. This is an episode that is wrecked by being directed and played in a tone of strident farce.
Deadtime Stories was the directorial debut of Jeffrey Delman who only went on to make one other film with Random Shooting in L.A. (2002). It would be customary to say nobody involved was heard from again but this is not the case – Scott Valentine made regular appearance on Family Ties (1982-9) around this time and has done assorted other work including appearing as the title role in My Demon Lover (1987). Melissa Leo who plays "MaMa" Baer has gone on to a substantial body of acting, including winning a Best Supporting Actress Academy Award for The Fighter (2010).
---
---