---
Crew
Directors – Jon Knautz & Trevor Matthews, Screenplay – Nick Gordon, Producers – Nick Gordon, Trevor Matthews & Cory Neal, Photography – Christopher Norr, Music – tomandandy, Visual Effects – Fuller Productions (Supervisor – Mike Morey), Special Effects – Form & Dynamics, Makeup Effects Design – David Scott, Production Design – Lisa Soper. Production Company – Brookstreet Pictures.
Cast
Ali Cobrin (Kylie Atkins), Slaine (Loverboy), Adam DiMarco (Ben Stanley), Alice Hunter (Kat), Wesley MacInnes (Alex), Alyson Bath (Devon), Elysia Rotaru (Heather), Chasty Ballesteros (Janet), Erin Agostino (Liz), James Thomas (Gary Preston), Nicole Fox (Mia), Zuleyka Silver (Anna), Isaac Faulkner (Young Loverboy), Cameron Bicondova (Girl #1)
---
Plot
Kylie Atkins is a struggling North Carolina university student. In order to pay the bills, she agrees to move into Girlhouse, a dorm where customers can watch live internet feeds as the girls go about life and undress for the camera. The location of the house is kept a heavily guarded secret to prevent stalkers. With her Girl Next Door freshness, Kylie is an immediate a hit with the customers. One of the regulars Loverboy takes an immediate liking to her. However, when he believes that Kylie has stood him up for a private session and subsequently humiliated him, Loverboy snaps. A computer expert, he breaks into the house, cuts off the internet connection and phone lines and then moves through, eliminating each of the girls, leaving Kylie to last.
---
Girlhouse comes with a premise that certainly captures your interest – it takes the idea of one of the webcam college dorm porn sites (for those not in the know, a student house that is covered in cameras and the girls parade about in a state of undress) and spins it as a slasher film wherein the house is invaded by a stalker. (Although part of you cannot help but think that a far more adventurous film would have shot everything as Found Footage).
The unfortunate downside of this ends up being that we have a film with a good idea but where the filmmakers take an awfully safe route to delivering it. Your expectations sink with the utter safety of the opening scenes where we see Ali Cobrin performing nude scenes on webcam and the film coyly allows her to cover herself or she is only shot from the side and back. I am not someone arguing for gratuitous nude scenes in a film but I cannot help but feel that if you are going to make a film set in the world of porn and you cast an actress who has a no-nudity clause in her contract, then all you end up with is a work that seems watered down to the point of being lame. Certainly, the actresses playing the other girls do get occasionally undressed but it still feels like a film that is playing it safe in every way regarding the depiction of the world it is set in.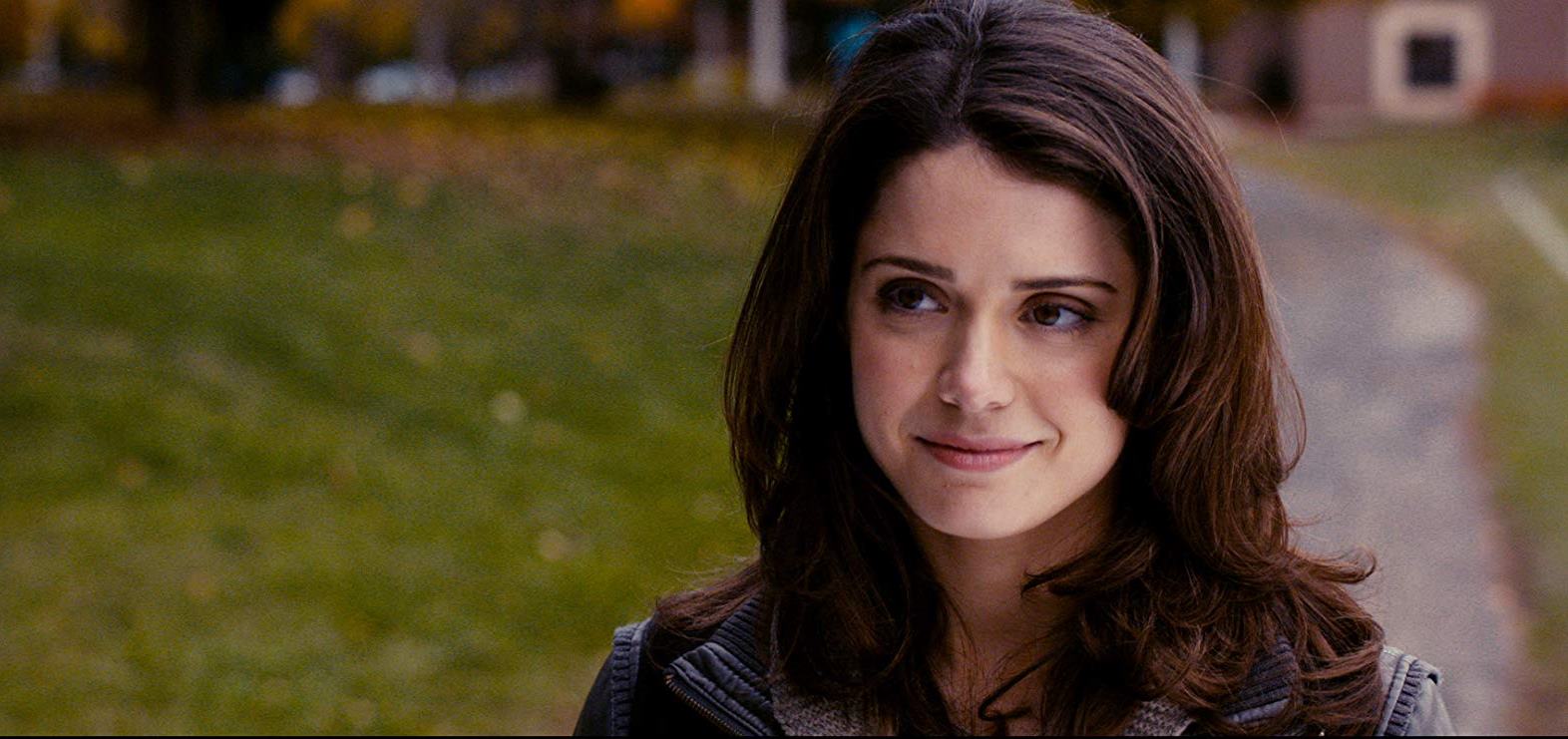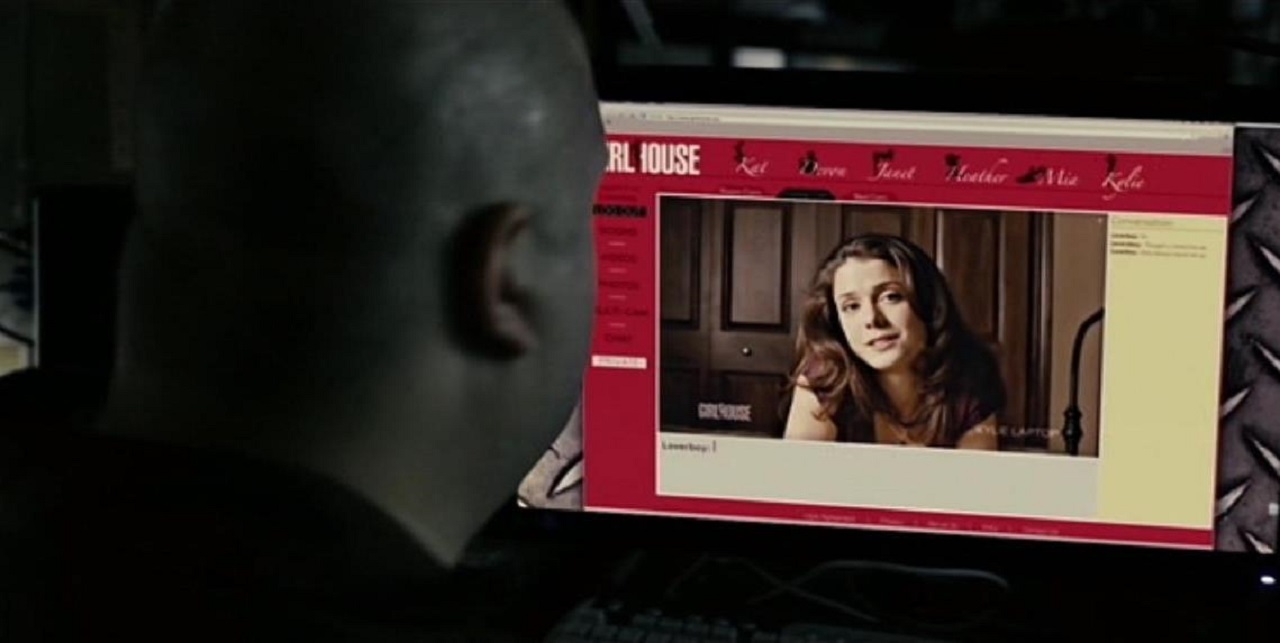 Neither do Jon Knautz and Trevor Matthews do much to make the slasher aspect work that well. The stalking scenes are generic and there is never any scene that makes you jump out of your seat or draws you in with a suspenseful intensity. The one good thing that the film has is the pudgy, pasty-faced Slaine as the stalker. He gives a performance that seems particularly unnerving in its blankness. Disappointingly though, when he enters the dorm, he is replaced by a figure in a mask and boiler suit that makes him look exactly as though the film had decided to copy Halloween (1978).
Girlhouse is co-directed by Canadian director Jon Knautz who has made other genre efforts such as Jack Brooks, Monster Slayer (2007), The Shrine (2010), Goddess of Love (2015) and The Cleaning Lady (2018). Knautz departed filming partway through and handed duties over to Trevor Matthews who has acted as producer, co-writer and actor on all of Knautz's other films, including playing the title role in Jack Brooks. Matthews makes his directorial debut here.
---
---