---
USA. 2000.
Crew
Director – Kevin Brownlow, Producer – Patrick Stanbury, Music – Nic Raine. Production Company – Turner Classic Movies/Photoplay Productions
Cast
Kenneth Branagh (Narrator). Forrest J. Ackerman, Michael F. Blake, Ray Bradbury, Ron Chaney, Arthur Gardner, Mary Hunt, Sara Karloff, Patsy Ruth Miller, Edward J. Montaigne, Budd Schulberg, Will Sheldon, Loretta Young
---
Lon Chaney: A Thousand Faces is a Documentary, made for US Turner Classic Movies cable channel but screening theatrically at the Wellington International Film Festival. It is a biography of actor Lon Chaney [Sr]. As the documentary makes clear, Lon Chaney was probably one of, if not the, greatest actor of silent cinema. Chaney is best remembered today for his horror roles in The Hunchback of Notre Dame (1923) and The Phantom of the Opera (1925) and his frequent associations with director Tod Browning in the likes of The Unholy Three (1925), London After Midnight (1927) and The Unknown (1927). Outside of these, Lon Chaney made some 150 other films, some thirty as a lead player. For these roles, Chaney would adopt extraordinary disguises from an elderly Chinese gentleman (Mr Wu), a healed cripple (The Miracle Man), a legless criminal for which he pinned his own legs under harnesses and walked on them (The Penalty), a woman in drag (The Unholy Three) and an armless knife-thrower (The Unknown).
Lon Chaney: A Thousand Faces was made by film historian Kevin Brownlow. Brownlow once made the great alternate world film It Happened Here (1965) but has since concentrated on documentaries about cinema history, in particular the silent era, covering legends such as Charlie Chaplin, Greta and Buster Keaton and directors like Abel Gance, Harold Lloyd, Cecil B. De Mille and D.W. Griffith, as well works of genre interest such as Universal Horror (1998) and I'm King Kong!: The Exploits of Merian C. Cooper (2005), and restoration projects of various silent films.
Expectedly, the film is very well researched. Kevin Brownlow covers Lon Chaney's career from its beginnings – born to deaf-mute parents to whom it was attributed his mastery with silent mime to a travelling stage player, his troubled first marriage, to his becoming a Universal bit contractor and subsequent fame. Rare and lost footage from Lon Chaney's films has been unearthed and is screened. A number of people have been interviewed, including genre legends such as Famous Monsters of Filmland (1958-82) editor Forrest J. Ackerman and science-fiction author Ray Bradbury.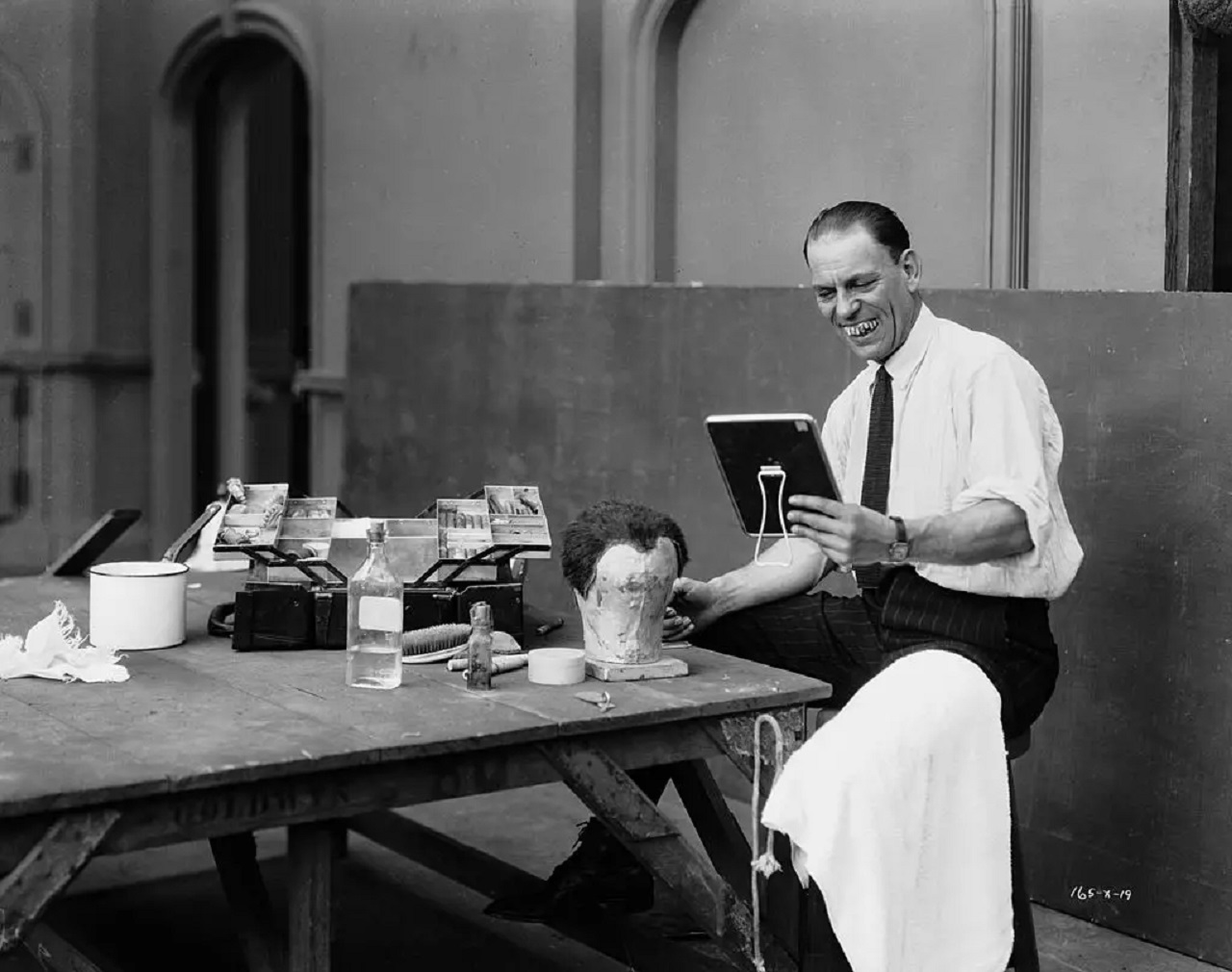 The film's main problem is its timing – it comes out 70 years after Lon Chaney's death and as a result there are few primary sources left to interview. Most of those appearing are grandchildren of key players in the Chaney story or those long-in-the-tooth who remember seeing Chaney's performances as children. There is no interview material, printed or otherwise, from Lon Chaney himself. On the other hand, Michael F. Blake, author of three books on Lon Chaney and a consultant to the documentary, proves extremely illuminating, providing rare detail and disseminating some of the myths regarding Chaney – that he was a masochist, the weight of the hump he wore in Hunchback and so on.
Chaney's son Creighton, who later billed himself as Lon Chaney Jr and led a successful career as a horror actor, turns up in some rare archival footage from 1969 and tells two stories about Chaney Sr that sound apocryphal – that he was born dead and only revived when his father broke the ice of a frozen lake and dunked him into the freezing water, and of he and his father stealing sandwiches from the cafeteria to live on. (What is surprising, in that Lon Chaney Jr went onto a longer, more prolific, albeit less distinguished career, than his father, is how nothing at all is mentioned of Chaney Jr's acting career).
What does finally emerge from the documentary is a canny portrait of the skill and the absorption that Lon Chaney invested in each role and the determination that he be seen through his performances – such that publicity shots and even off-the-set photos of the man behind the thousand masks are exceedingly rare. The result is a just tribute to an actor of consummate skill who was probably the finest character actor of his era.
---
Full film available here
---