---
Crew
Director/Screenplay – David Weiner, Created and Developed by Robin Block, Producers – Jessica Dwyer, David Weiner & Heather Wixson, Photography – Jim Kunz, Music – Weary Pines, Art Direction – Clayton Benge. Production Company – CreatorVC.
With
Tom Atkins, Doug Bradley, Joe Bob Briggs, Darcy the Mail Girl, Lori Cardille, John Carpenter, Nick Castle, Larry Cohen, Jeffrey Combs, Barbara Crampton, Sean S. Cunningham, Joe Dante, Keith David, Katie Featherston, Mick Garris, Michael Gingold, Stuart Gordon, Andre Gower, Spencer Hickman, Kane Hodder, Tom Holland, Graham Humphreys, James A, Janisse, Lloyd Kaufman, Eric Kurland, Heather Langenkamp, Don Manini, Harry Manfredini, Kelli Maroney, Robbi Morgan, Bill Moseley, Greg Nicotero, Phil Nobile Jr., Cassandra Peterson, Mike Redman, James Rolfe, Ken Sagoes, Ben Scrivens, Mark Shostrom, Corey Taylor, Cecil Trachenburg, Ryan Turek, Caroline Williams, Alex Winter, Heather Wixson, Tom Woodruff Jr., Brian Yuzna
---
In Search of Darkness; A Journey Into Iconic '80s Horror is a documentary about 1980s horror. At 4 hours and 24 minutes, it is a fairly exhaustive one.
The documentary takes the approach of beginning at 1980 and progressing through the decade ending at 1989. Each of the films is listed chronologically and gets some brief overview from the people involved where interviewees are available, More often than not the coverage consists of one or more people who are fans of the said work commenting on or defending it.
A wall of video covers is displayed in between each film with the screen zooming in on the title being discussed – as can be seen from the various omissions, this is not an exhaustive list, just the major works. You can point to some oversights among this – there is zero coverage of anything made outside the USA, for instance, with the sole exception of The Company of Wolves (1984) and Hellraiser (1987), as well as the odd Canadian entry like My Bloody Valentine (1981) and the films of David Cronenberg. There are no non-English-language films, although some Dario Argento films are seen on the wall of titles.
All of this was a huge dose of nostalgia for someone like me. I have seen 98% of the films covered. Moreover, I was there during the actual 1980s and indeed got to see most of the films during their initial theatrical run. I had not seen many of the entries since they first came out and it was a real trip down memory lane seeing them again in gorgeously crisp HD restoration.
Furthermore, the various interviewees praise works that I had been dismissive of such as Ghost Story (1981) – even offer a defense of Stephen King's much panned directorial debut Maximum Overdrive (1986) – that makes me want to go back and rewatch the films and potentially reappraise them. Not to mention they praise some films – The Hunger (1983) and Phantasm II (1988) – that I have maintained are worthy of more due than they have been given.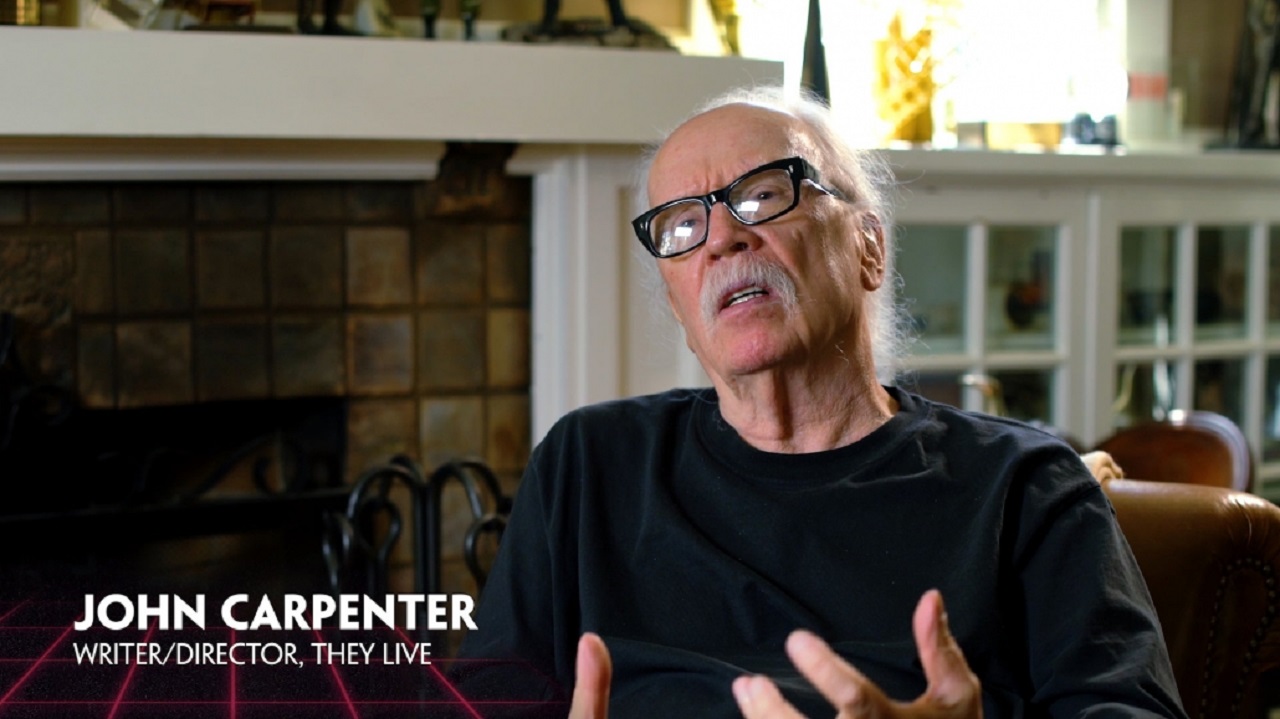 The 1980-89 cut-off is fairly strict and ends up with some odd omissions. Halloween (1978), which was released before the cut-off, was a huge influence over 1980s horror in its creation of the slasher film, but is not included whereas its sequels – Halloween II (1981), Halloween III: Season of the Witch (1982) and Halloween 4; The Return of Michael Myers (1988) are, although not Halloween 5 (1989), which does fall within the period of coverage. George Romero's Day of the Dead (1985) gets in as does Dan O'Bannon's distaff cousin Return of the Living Dead (1985) but neither do Night of the Living Dead (1968) and especially Dawn of the Dead (1978), which cast a vast shadow over the zombie film of the era. Larry Cohen's indifferent It's Alive III: Island of the Alive (1987) is covered but not the far more inventive earlier films It's Alive (1974) and It Lives Again (1978).
The interviewees are somewhat scattershot. They are key creative talents of the era such as John Carpenter, Joe Dante, Stuart Gordon, Lloyd Kaufman, Brian Yuzna, Larry Cohen, Friday the 13th (1980) director Sean S. Cunningham and Tom Holland, the director Fright Night (1985) and Child's Play (1988). There are a good number of key actors of the era like Kane Hodder, Jeffrey Combs, Heather Langenkamp, Tom Atkins, Doug Bradley, Barbara Crampton, Caroline Williams, Bill Moseley and Keith David. And one or two names of negligible importance – Andre Gower from The Monster Squad (1987), Elm Street actor Ken Sagoes and Robbi Morgan who had her throat slit in Friday the 13th.
There are also several interviewees who did nothing in the era – Paranormal Activity (2007) star Katie Featherston and James Rolfe aka the Angry Video Game Nerd. The rest is made up by critics and fans such as Joe Bob Briggs, Michael Gingold and Fangoria editor Phil Nobile Jr, along with others that can be classified as people who grew up in the era and have an appreciation for the films. People (mostly) citing the praises of a film is take it or leave it, although amid this there is the occasional witty observation or nugget of insight.
What does make the film worthwhile is the intermittent scenes where various people involved with the films opine on what happened. Of these, Tom Atkins proves to be one of the wittiest interviewees whether talking of his character's smoothness in The Fog (1980) or problems with the artificial fog blowing away on set with the slightest breeze. John Carpenter is an informed interviewee – and one wishes had been given more time – whether reflecting on the failure of Halloween III: Season of the Witch, which he agrees would have worked far better as a standalone film. As also does Larry Cohen, providing some hilarious anecdotes from It's Alive III concerning wild boars and rubber chickens hidden on set. Joe Dante is one of the more perceptive interviewees, telling how Christopher Lee once apologised to him for The Howling II (1985).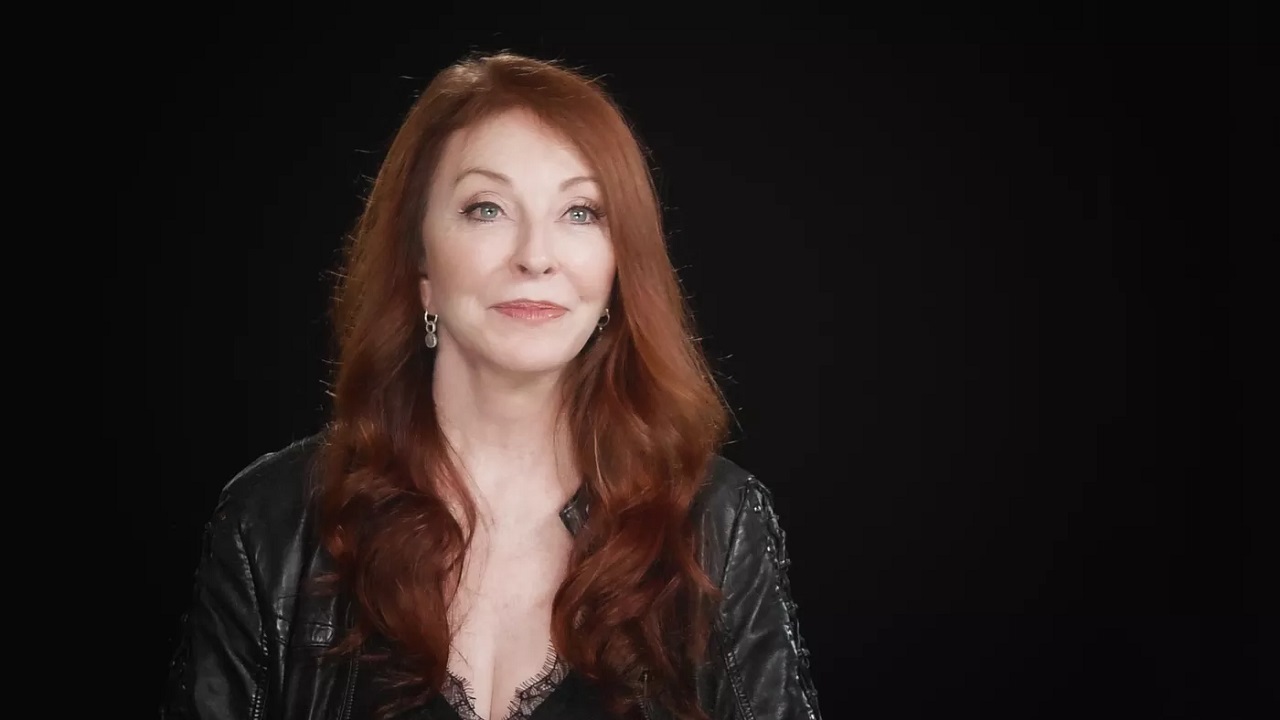 The progression through the titles is also interspersed with occasional sections where interviewees discuss a particular theme relevant to the 80s era – the video cassette and the joy holding physical media; an ode to the videostore and of the process of discovering titles while browsing; the short-lived 3-D fad. There is a section focused on the importance of the musical scores of the era, singling out John Carpenter's opening for Halloween, Friday the 13th, The Shining (1980) and some more obscure works, as well as briefly touching on the marriage of horror and heavy metal during this period.
Discussed is the importance of Fangoria magazine in opening up the genre for fans of the day, including publishing material that no other magazines would dare. My only criticism here is that one wishes that the filmmakers would have interviewed someone from the magazine's heyday like editors Bob Martin or Tony Timpone – all we get is occasional columnist Michael Gingold – rather than current editor Phil Nobile, Jr who only came in well after Fangoria had ceased print publication.
The film ventures into some of the issues of the day – the fad for air bladder transformation effects; touching on the debate for The Howling (1981) vs An American Werewolf in London (1981); the question of who directed Poltergeist (1982) – Steven Spielberg or Tobe Hooper? – with the film coming down on the side of Hooper with Mick Garris offering the fairly conclusive statement that he visited the set and can confirm that it was Hooper.
Another interesting issue it takes up is the definition of the Final Girl – with Heather Langenkamp in particular asking why it has to be a Final Girl ie. why the particular trope has to be defined along gender lines? We also get Caroline Williams attempting to claim that the chainsaw rape scene in The Texas Chainsaw Massacre 2 (1986) was actually an act of feminist empowerment!
In Search of Darkness Part II (2020) was a sequel. The same creative team later made In Search of Tomorrow: A Journey Through '80s Sci-Fi Cinema (2022), discussing 1980s science-fiction films.
---
---