---
UK/France. 2002.
Crew
Director – Marcus Adams, Screenplay – Eitan Arrusi, Chris Baker, Daniel Bronzite & Andy Day, Story – Marcus Adams, Daniel Bronzite & James Gay-Rees, Producer – James Gay-Rees, Photography – Nic Morris, Music – Don Davis, Digital Visual Effects – The Moving Picture Co, Special Effects – Any Effect (Supervisor – Steve Wiseman), Makeup Effects – Carter White FX, Production Design – Alison Riva. Production Company – Studio Canal/Working Title/Film Council/WT2 Productions/Midfield Films
Cast
Alec Newman (Liam Brennan), Joe Absolom (Rob), Marsha Thomason (Lucy), Lara Belmont (Stella), Lukas Haas (Webster), James Hillier (Spencer), Mel Raido (Joe), Melanie Gutteridge (Annie), Tom Bell (Becker), Michael Feast (Paul Brennan)
---
Plot
At a party, a group of bored London students decide to hold a seance around an ouija board. They conjure something up but then one of the group freaks out, breaking the connection. Immediately after, members of the group start being killed by something that leaves burn marks on their bodies. Lucy believes that it is a djinn, a demonic being born of flame. It was summoned by the seance and has been allowed to roam free in the world because the connection was broken and will do so until its kills everyone who was present at the seance. She also believes that it is possessing one of the group. Meanwhile, Liam makes the discovery that his father, locked away as a criminally insane murderer, conducted a similar seance that unleashed a djinn when he was a child.
---
This modest English-made horror film is a variant on the modern 1990s teen horror film that began with Scream (1996). It is actually a more welcome take on the modern teen horror film than its American counterparts. It is refreshingly free of moralising for one – people take drugs but are not regarded as having giant targets painted on them as a result, the last survivor is not the chaste heroine. The film takes place in ordinary rundown student flats and there is not single scene where anybody refers to how what is happening resembles another horror film.
In many ways, outside of its supernatural themes, Long Time Dead is a slasher movie at heart – the slim plot has no greater raison d'etre other than to set twentysomething characters up to be gorily dispatched. Some of the motivation gets fairly silly at times – twice we have scenes that involve them having to break into people's flats, upon one occasion to turn the landlord's fuses back on after the power goes off.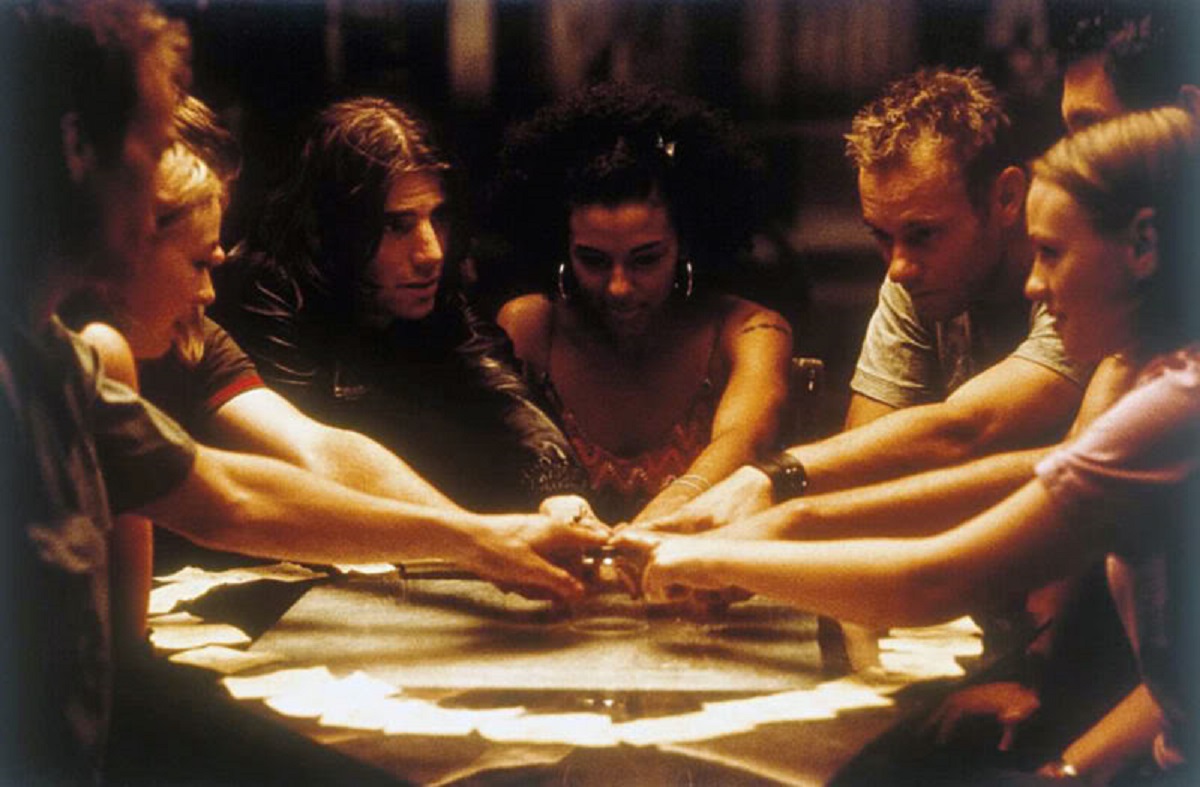 Marcus Adams directs with modest effect. There is nothing that is particularly original or standout anywhere in the film but the array of slams, surprise jumps and gore effects is served up with capable efficiency. There is a reasonable cast, effects are using sparingly and there is never anything that defies credulity or belief. It all adds to an amiable hour-and-a-half and a competent run through of everything that one expects of a modern horror film.
Marcus Adams subsequently went onto direct the pretentious psycho-thriller Octane (2003) and the action film The Marksman (2005) and the appears to have disappeared into music video.
---
Trailer here
---