---
Crew
Director – Steve Barker, Screenplay – Steve Barker & Rae Brunton, Producers – Arabella Page Croft & Kieran Parker, Photography – Darran Tiernan, Music – Theo Green, Visual Effects – Prime Focus (Supervisor – Piers Hampton), Special Effects – Artem (Supervisor – Mike Kelt), Makeup Design – Niamh Morrison, Prosthetics Design – Paul Hyett, Production Design – James Lapsley. Production Company – Black Camel Pictures.
Cast
Catherine Steadman (Lena), Richard Coyle (Wallace), Daniel Caltagirone (MacAvoy), Gary McDonald (Abbott), Ali Craig (Hall), Nick Nevern (Carlisle), Julian Wadham (Hunt), Johnny Meres (Gotz), Michael Byrne (Rauch/Neurath), Clive Russell (Marius), Vivien Taylor (Matron)
---
Plot
Lena, a modern Nazi hunter, heads on the trail of Hunt and the Unified Field machine. The quest takes her into rebel-fought territory in Eastern Europe where she joins forces with Wallace who is also on the trail of the machine. The field put out by the machine has now expanded to a thirty-mile radius. They join a troop of UN soldiers who are heading to locate the epicentre of the field in the hope of finding a way to turn machine off before the military bomb the area. This means travelling through an area rife with rebels and Nazi zombies, as well as dealing with treachery within the group.
---
British director Steve Barker had a minor hit with Outpost (2007). While it was not a great film, it was one where Barker did a reasonable job rehashing the Nazi zombie theme and drummed up a fair degree of tension. The success was one that Barker then parlayed out into a trilogy of films beginning with Outpost: Black Sun here and followed by Outpost: Rise of the Spetsnaz (2013) under a different director.
I felt disappointed with Outpost: Black Sun as a sequel. The original provides it with a formula that is fairly difficult to mess up – a journey through enemy territory to find a bunker, Nazi zombies unleashed, cast trapped and forced to fight the zombies off. Only this is something that Steve Barker seems to let slip through his hands a second time around.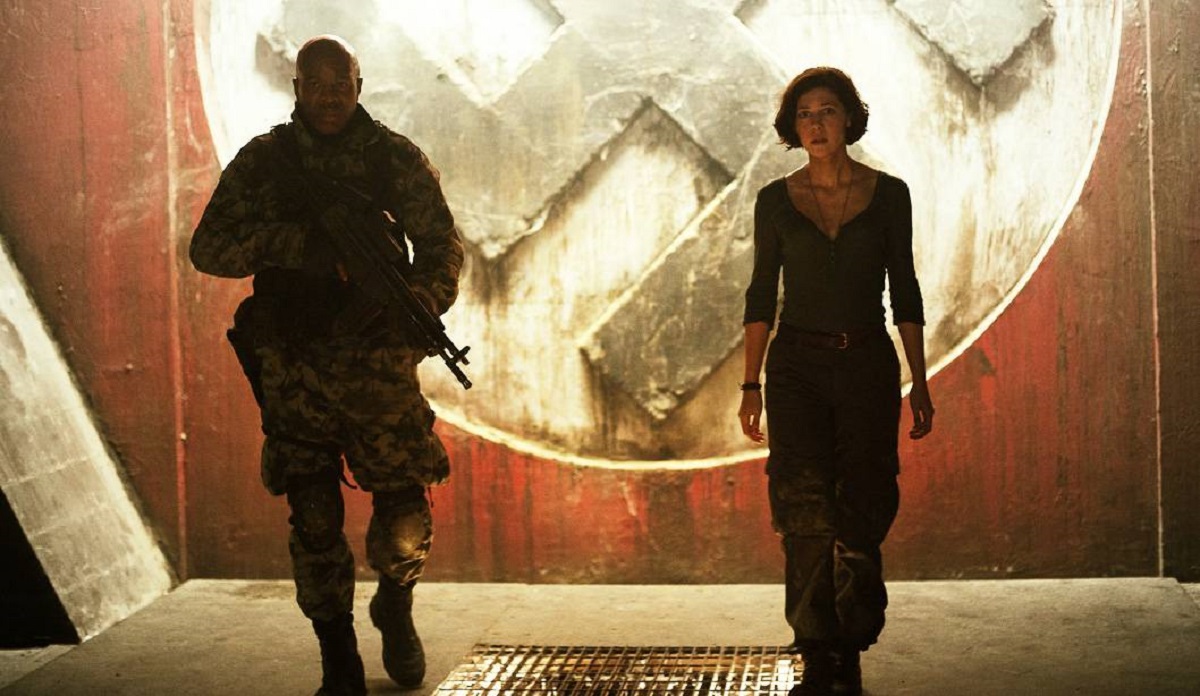 The disappointment of Outpost: Black Sun is that it sidelines the Nazi zombies for much of the film. In its place, most of the early sections consist of a quest across Europe for the location of the bunker (where the film tries to build a mystery out of something we already had the answer to in the first film). There is some shooting between various parties but almost nothing of the Nazi zombies until the last half-hour.
Certainly, when Barker gets the characters trapped in the bunker and being hunted by Nazi zombies once again, he generates some reasonable tension. However, the disappointment is that Outpost: Black Sun does nothing to shake the familiar up or introduce anything new to its Nazis and zombies themes. When we get there, it is just the same zombie killings and fight to shut the machine off. In other words, a sequel that is Just the Same As Before and nothing much more than that.
---
---