---
Crew
Director – Makoto Kumiya, Screenplay – Shotaro Suga, Producers – Hiroyuki Kobayashi & Taro Morishima, Music – Tetsuya Takahashi, CG Director – Atsushi Doi, Animation Supervisor – Yukinobu Fujimatsu, Production Design – Shiho Tamura. Production Company – Capcom Co., Ltd/Resident Evil CG Film Partners.
Voices
Alyson Court (Claire Redfield), Paul Mercier (Leon S. Kennedy), Laura Bailey (Angela Miller), Michael Sorich (Senator Ron Davis), Crispin Freeman (Frederic Downing), Roger Craig Smith (Curtis Miller), Michelle Ruff (Rani Chawla)
---
Plot
It is shortly after the nuclear destruction of Raccoon City. Claire Redfield is passing through an airport in Harvardville. At the same time, Senator Ron Davis, a spokesperson for the WilPharma Corporation, is being hounded by protestors who are attempting to make WilPharma accept responsibility for collusion in the creation of the T-Virus. As this occurs, an outbreak of T-Virus zombies overruns the terminal. Claire takes shelter along with the senator. Police officer Leon S. Kennedy heads an armed team sent in to rescue the senator. His team includes Angela Miller whose brother Curtis is one of the protestors. Following the rescue, Claire takes up WilPharma CEO Frederic Downing's offer of a tour of the facility. While she is there, Curtis breaks in and injects himself with samples of the even more advanced G-Virus, causing him to become a monstrous mutation. Claire, Leon and Angela are trapped inside the facility as the system triggers the countdown to self-destruct to wipe out the infection.
---
Capcom's Resident Evil game appeared in 1996 and has spread to more than a dozen follow-ups and offshoots since then, as well as a series of spinoff novels and comic-books. The game gained even more popularity when it was adapted into the live-action film Resident Evil (2002) from Paul W.S. Anderson starring Milla Jovovich. Anderson went on to oversee and direct a string of popular sequels with Resident Evil: Apocalypse (2004), Resident Evil: Extinction (2007), Resident Evil: Afterlife (2010), Resident Evil: Retribution (2012) and Resident Evil: The Final Chapter (2016), while there was also the prequel Resident Evil: Welcome to Raccoon City (2021) from different hands.
In between the third and fourth live-action films, Capcom, the Japanese company that produced the game, created their own series of Resident Evil animated films starting with Degeneration here. The idea of the animated spinoff was started with Final Fantasy: The Spirits Within (2001) but the trend was popularised by The Wachowskis with The Animatrix (2003) where they turned to various Japanese anime companies to produce an ancillary work to accompany the main live-action series. The anime spinoff has since become a regular alternate stream for a film or videogame franchise with the likes of Final Fantasy VII: Advent Children (2005), Highlander: The Search for Vengeance (2007), Batman: Gotham Knight (2008), Halo Legends (2010), Mass Effect: Paragon Lost (2012), Starship Troopers: Invasion (2012), Iron Man: Rise of Technovore (2013), Starship Troopers: Traitor of Mars (2017), Batman Ninja (2018) and Altered Carbon: Resleeved (2020).
Rather than focus on the further adventures of Alice, Resident Evil: Degeneration serves as a sequel of sorts to the game Resident Evil 2 (1998) and follows the game's two playable characters Claire Redfield and Leon S. Kennedy, having them meet up again following the events of the game. In terms of plot though, Resident Evil: Degeneration is no different to the live-action films with the various characters racing around a complex trying to escape/fight off zombies and assorted mutations.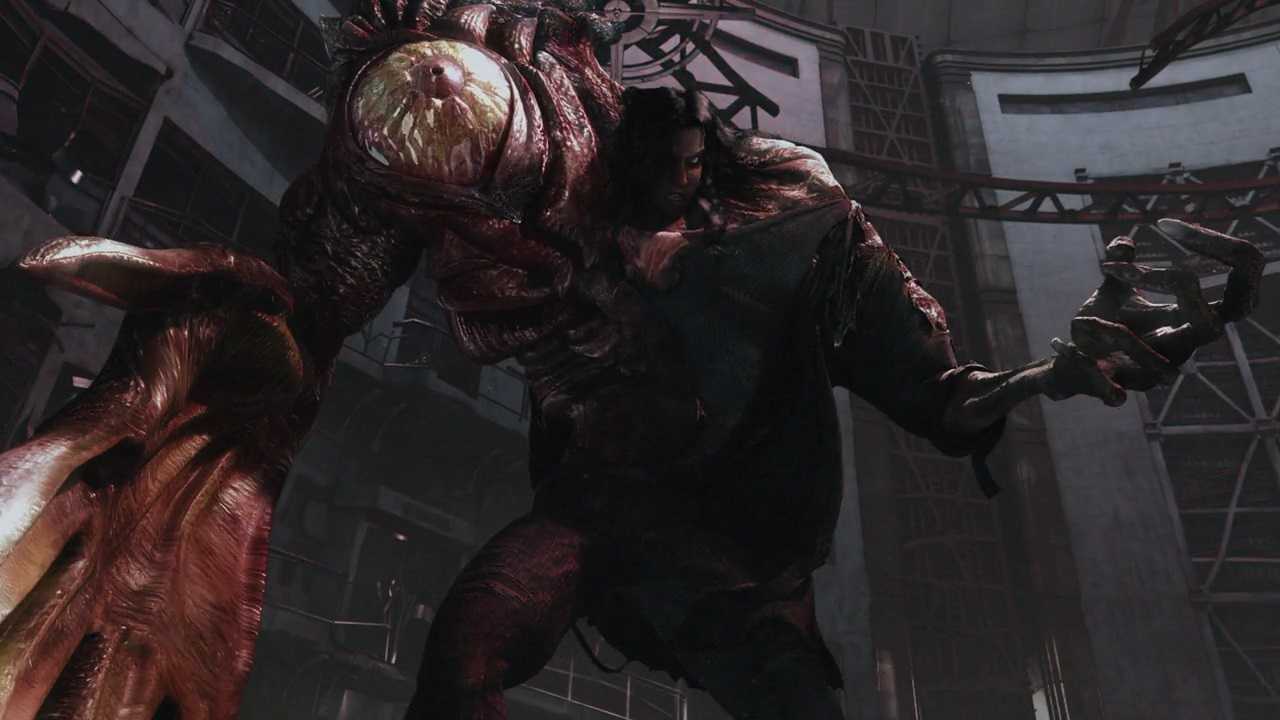 The CGI animation goes for the photorealistic look that first appeared in Final Fantasy: The Spirits Within, the first anime adaptation of a videogame, although the animation here is not being produced at such a high quality as it was in that film. That said, the film produces some reasonable action sequences – in particular with a plane crashing into an airport terminal and Claire and others trying to escape the unleashed zombies, and during the WilPharma headquarters sections fighting off zombies and an impressive giant mutant.
The question I had in sitting down to watch was how an animated Resident Evil would stack up in comparison to a live-action one. I make no issue about it – I am not a big fan of the live-action Resident Evil films. An anime take at least offers the possibility of seeing everything done a different way. The disappointment is there is little difference between live-action and anime Resident Evil films – they are the same blend of action, zombies, one-dimensional characters and plots and little else. The action here is passable and, like the live-action films, there is not a whole lot more to the film than that.
There were two further anime films with Resident Evil: Damnation (2012) and Resident Evil: Vendetta (2017), as well as the anime tv series Resident Evil: Infinite Darkness (2021) and the live-action tv series Resident Evil (2022).
---
---